Trijicon Announces Upgrades to the REAP-IR and IR-Hunter Thermals
Luke Cuenco 09.03.21

All of you hog hunters out there looking to expand your pig-slaying horizons will be interested to know that Trijicon has recently made some upgrades to their popular REAP-IR and IR-Hunter thermal riflescopes. While each of these thermal riflescopes already features tons of great specifications and performance, Trijicon thought it wise to add some functional improvements to the optics in order to increase your chances of success in the field no matter what kind of game you're hunting.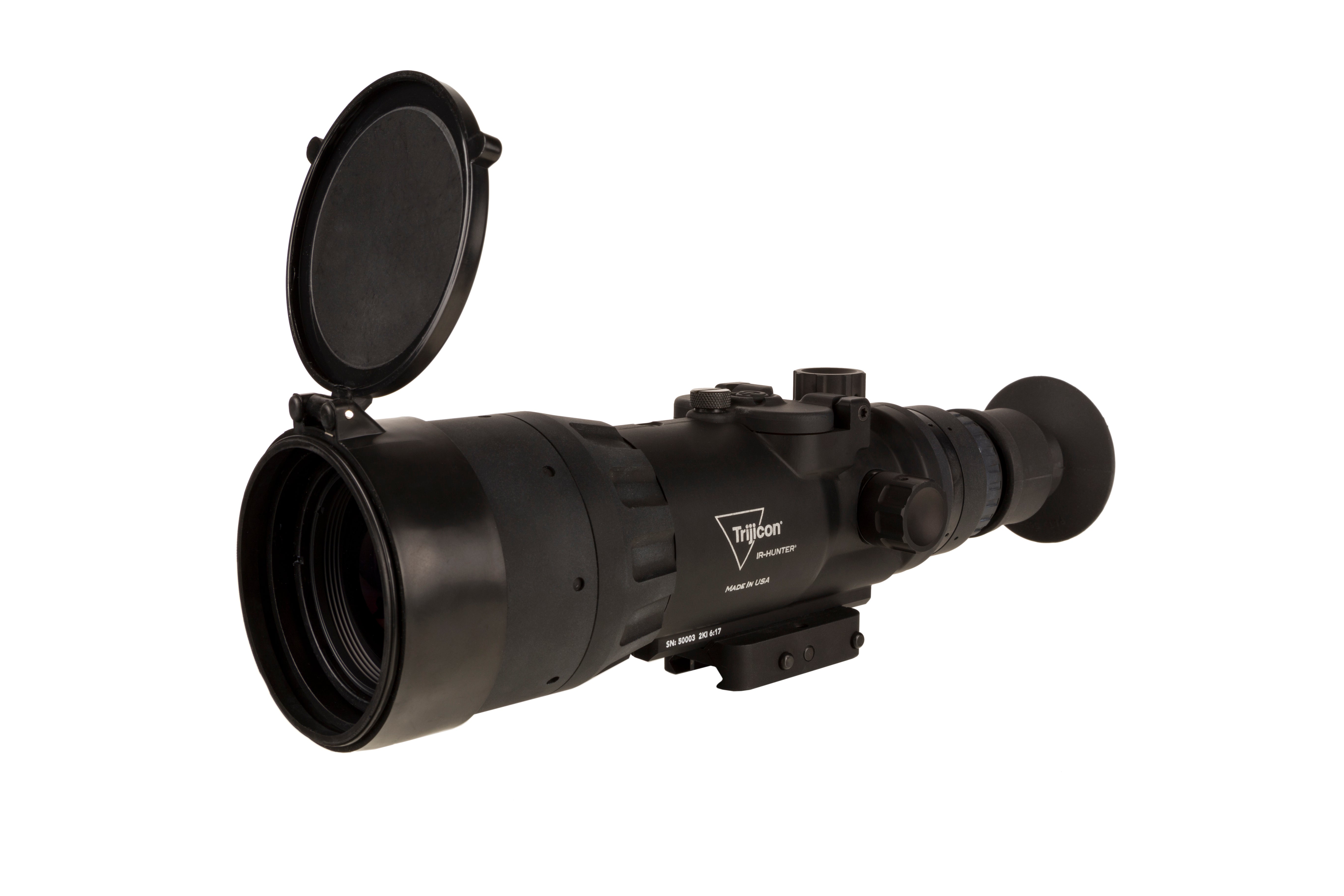 Trijicon Announces Upgrades to the REAP-IR and IR-Hunter Thermals
First among the upgrades to both units is the new charging port style. Where the older models used an old-style AC/DC power adapter, the new REAP-IR and IR-Hunter will now feature USB Type-C charging ports which are far more common and less proprietary. In addition, the old housings have been swapped out for more durable forged 7075-series aluminum and now feature top loading battery ports for faster access and a slimmer profile.
The optics will now come with Trijicon's Q-LOC Technology which gives the user multiple mounting locations for the scope and allows you to swap out your daylight scope for either the REAP-IR or IR-Hunter on the fly in the field without needing to pull out tools to do so. Trijicon bills this feature as being a "return to zero" capability meaning you won't need to re-zero the optic after unmounting it and then re-mounting it. (It should be noted that even with features like this, you should always try to recheck your zero if possible).
Further down the list of added features to the units include improved reticle choices for different types of situations you might find yourself shooting in. The reticles are user-selectable and include options like MRAD, MOA, .223 BDC, .308 BDC, and 300BLK BDC options. All of these are extremely popular for hunting with pest game animals like coyotes and hogs. With all these changes, both the REAP-IR and IR-Hunter still feature an industry-leading 640×480 screen resolution, a 12-micron thermal sensor with a 60Hz frame rate, and of course tested to MIL-STD 810-G-military standards that define what is "military-grade" equipment and can withstand a variety of adverse conditions including shock, vibration and much more.