TRUE Knives SmartKnife+… Blade First, Multi-Tool Second
Luke Cuenco 09.10.21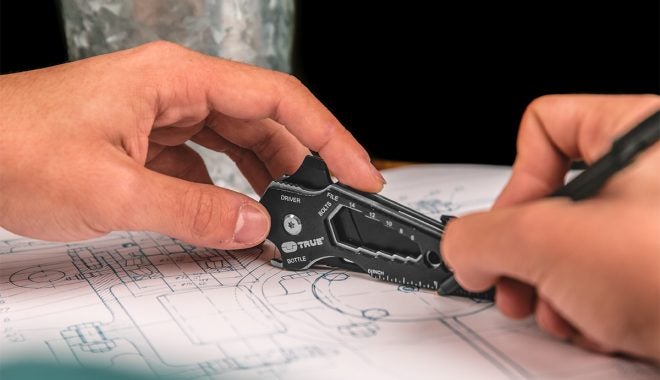 A lot of you probably own multi-tools and they are extremely useful out on the range or just in general for when you need a handy tool for cutting, prying, or fastening. The problem with multi-tools is that they are generally lacking in the knife department and this leads to some pretty poor cutting ability and handling characteristics. TRUE Knives has just introduced their SmartKnife+ that flips the idea of a multitool on its head and prioritizes the blade first and adds back some of the functionality of the multi-tool back as an added bonus to the knife.
TRUE Knives SmartKnife+… Blade First, Multi-Tool Second
Features: 

Blade Shape: Drop Point
Blade Length: 2.375"
Blade Edge: Partially-Serrated
Blade Steel: 420 stainless
Blade Finish: Black Oxide
Locking: Frame Lock
Handle: Stainless Steel & Anodized Aluminum
The 2.275 inches partially serrated blade is made from 420 stainless steel and coated with a black oxide finish. The blade is secured in the open position by a traditional frame lock and the handle is similarly made from a combination of stainless steel and anodized aluminum. In addition to the serrated blade, the SmartKnife+ also packs in a pry bar, bottle opener, screwdrivers, 1/4-inch magnetic bit storage, a metal file, wire strippers, inch and centimeter rules, and 5 different integrated wrenches ranging from 6mm up to 14mm bolt sizes.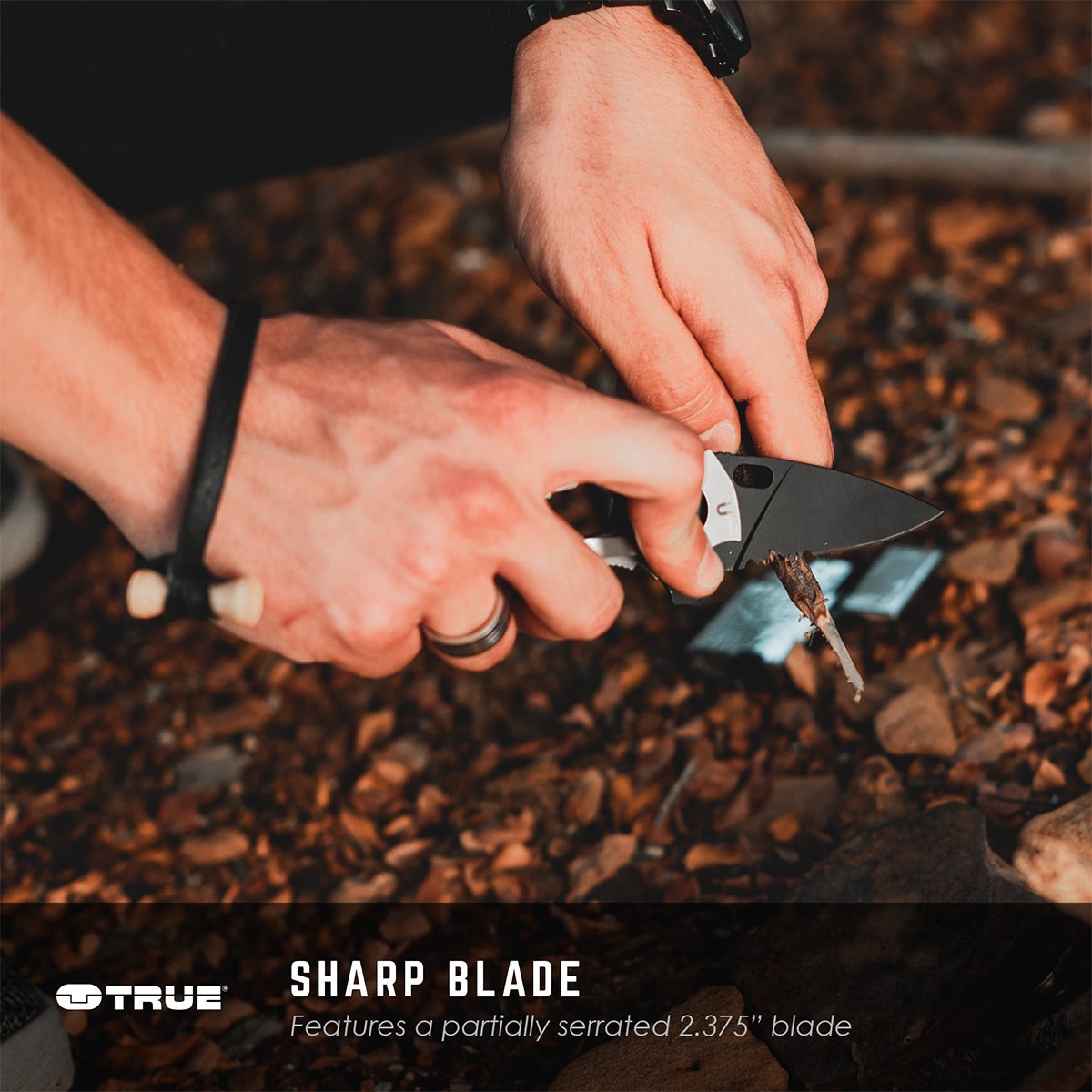 These features really blur the lines when it comes to defining the SmartKnife+ as either a multi-tool or EDC blade. However, I think that the blade is the primary focus of the whole unit, and the tools really come in second which is a great thing if you find yourself using a knife a lot of the time (as I do). The only thing that the SmartKnife+ is lacking is accommodation for changing the direction of carrying as you can only carry the knife point down. This is, however, understandable as the tools kind of take up a lot of the real estate you'd need to mount the pocket clip somewhere else. The SmartKnife+ is available now at an MSRP of $34.99 from nebotools.com.