AO Review: Vortex Venom 5-25×56 FFP Riflescope – Power on a Budget
Luke Cuenco 09.13.21

The 56mm class of riflescopes is becoming increasingly popular over time with the sheer amount of shooting sports and rifle competitions that necessitate the use of a wider field of view and better light transmission. In addition to the competition side of things, hunters are also taking advantage of the better "budget" options that are out there on the market and they are often trading in older SFP scopes for newer FFP scopes that give them a better view of their subtensions and targets at the same time. Vortex released the Venom 5-25x56mm FFP riflescope earlier this year and they sent me out a copy of the new riflescope for testing and review. For this review, I took this scope and one of my favorite rifles – a Ruger Precision Rimfire – and put everything to the test to see if Vortex's "budget" option for their lineup of high-powered riflescopes lives up to the rest of Vortex's reputation.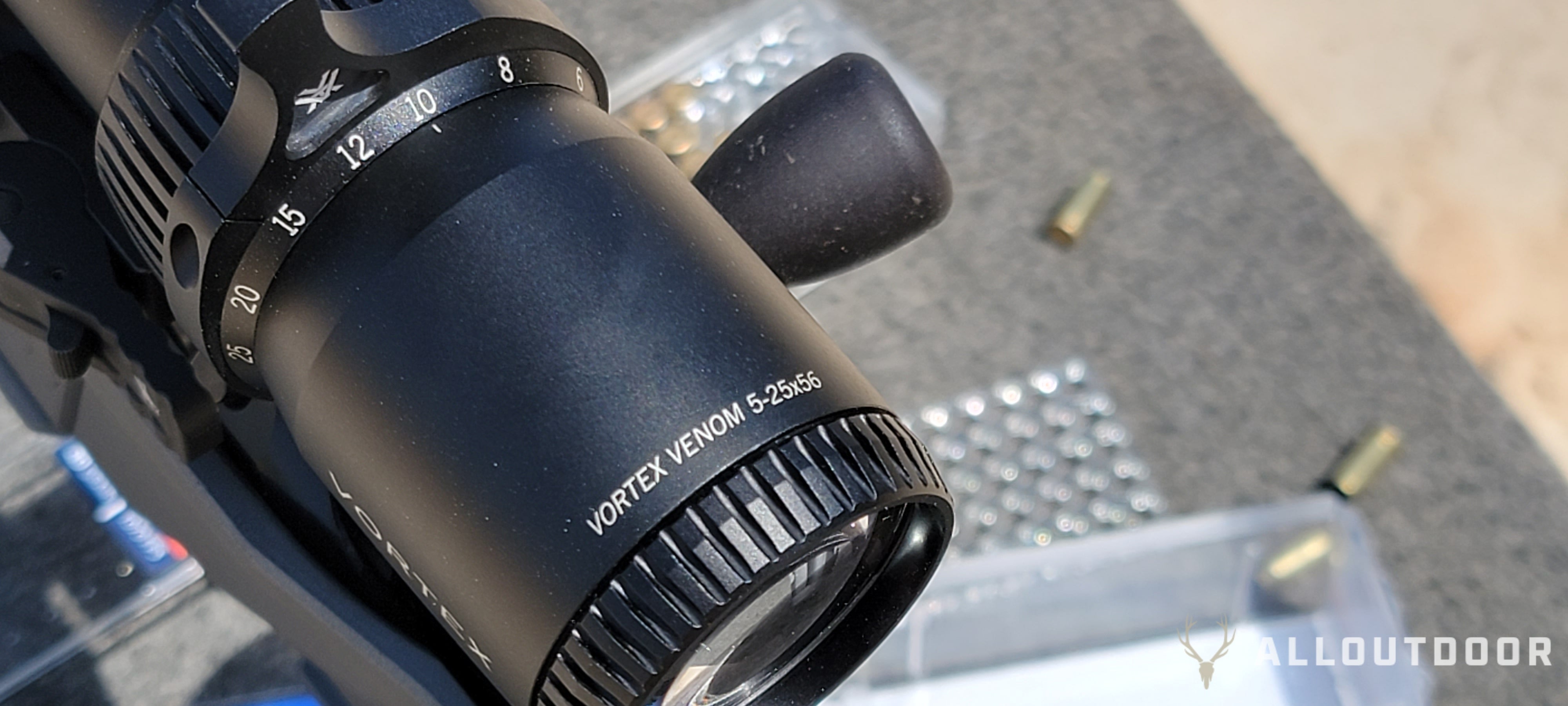 Review: The Vortex Venom 5-25×56 FFP Riflescope – Power on a Budget
First, we will get a few clerical things out of the way. The Vortex Venom 5-25x56mm FFP riflescope is what I call "baby's first steps into the long-range shooting world." I say this because the Vortex Venom FFP riflescope is nearly identical in all but a few features to Vortex's Razor HD Gen II FFP riflescopes. The main difference between the two rifle scopes is that the Razor HD features just a bit more on the top and bottom ranges of its magnification capabilities, features more available reticles, and also has an illuminated reticle. Beyond that, they both work off of a 34mm scope tube and also have massively different price points. The Razor HD Gen II will run you north of $2,899.99 while the Venom can be found for just $699.99. So with a lower price point, great features, and long-range capabilities how does the riflescope hold up?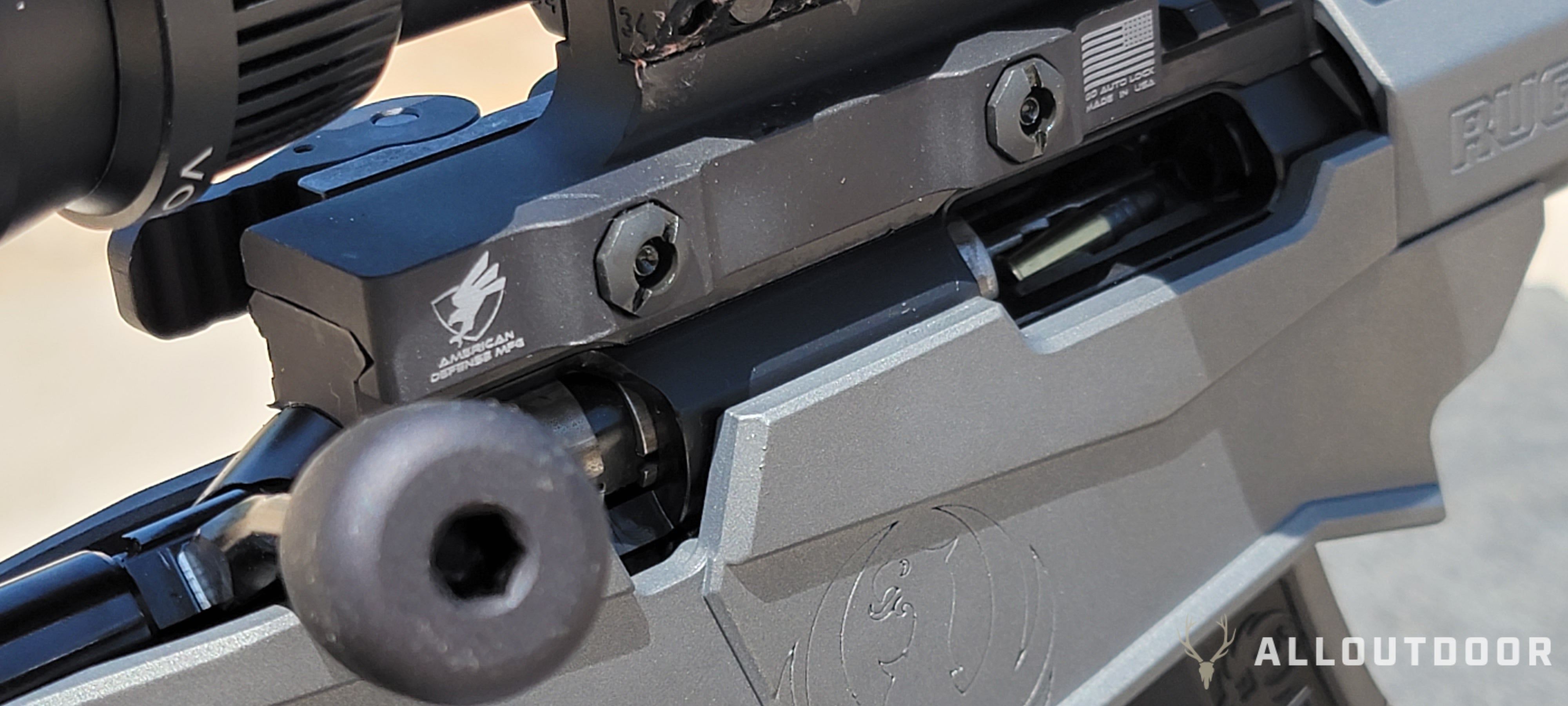 What's in the Box?
The Vortex Venom comes in some pretty high-quality packaging and is presented pretty well overall. The finish on the scope body as well as the turret, and coatings on the glass all appear to be very well done and upon close observation didn't have any blemishes or marks. The Vortex Venom package comes complete with a 3-inch sunshade, a turret tool for removing the turret caps, rubber lens covers, a lens cloth, an included throw lever, a 2mm hex wrench, and a RevStop Zero ring.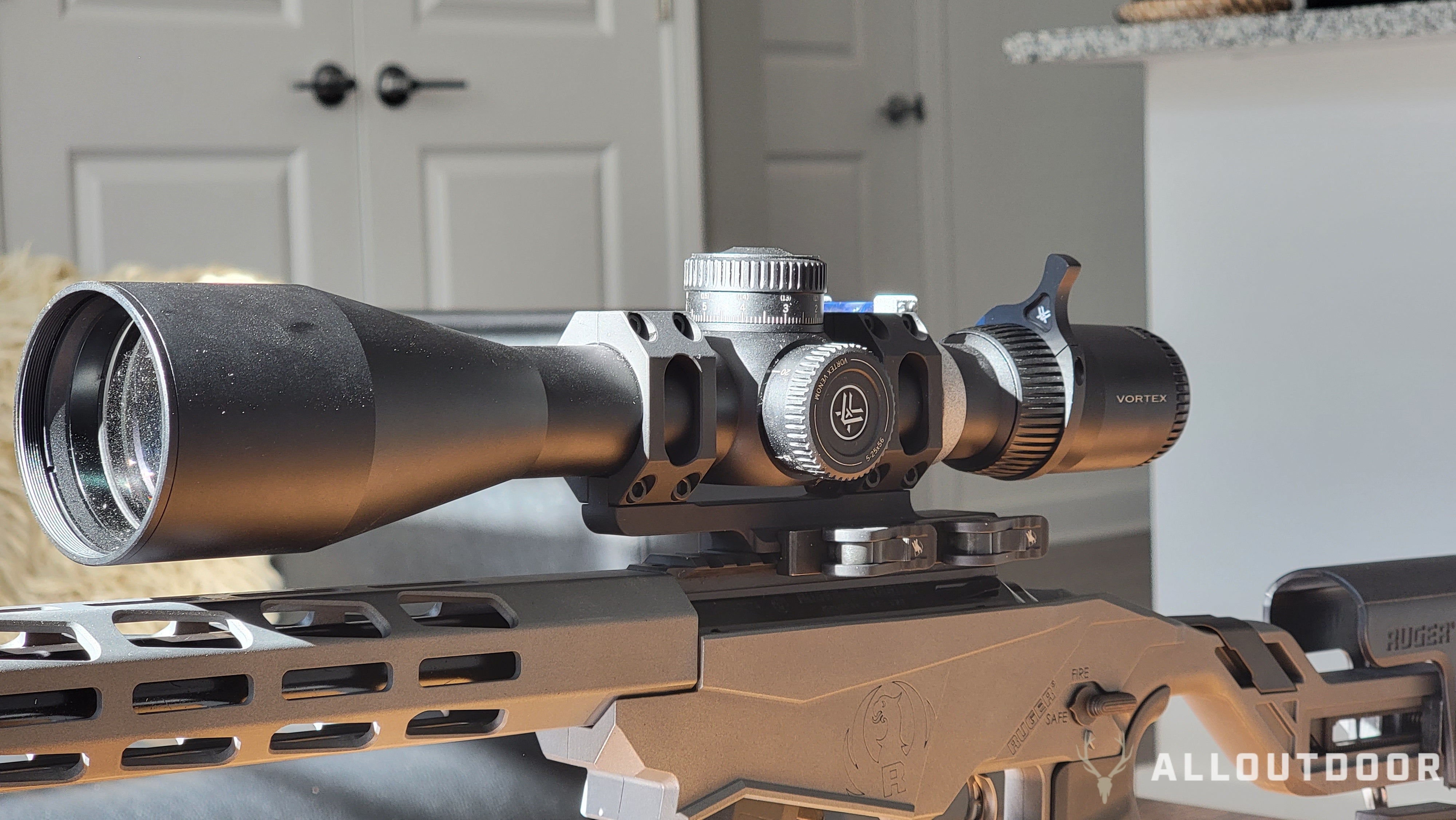 The Venom weighs in at just over two pounds at 35 ounces and is a total of 15.3-inches long. To mount my Vortex Venom I opted to buy an American Defense manufacturing 34mm cantilever mount which worked well with the scope and I had no issues installing it. I also immediately installed the throw lever using the included 2mm hex wrench and I similarly had no issues there and the throw lever has held up ever since the installation so I don't see a need to go with an aftermarket option over what is provided in the box. So far I am seeing really good value for what you are getting. I am slightly disappointed that Vortex hasn't chosen to go with flip caps over the rubberized lens covers, but this is in all honesty a mild complaint and one that is being made more out of preference rather than objective criticism.
Range Performance and Testing
The first item on the list was to get my new scope mounted in. Using my Ruger Precision Rimfire rifle I was able to get this done in no time. The windage and elevation turrets have nice light clicks when adjusting them and the numbers on the dials were easy enough to read. In my opinion, even with the throw level, the magnification adjustment was a bit difficult to make on such a light rifle and I think that even on a heavier rifle it would still be more difficult than I am accustomed to on other variable-magnification scopes. The scope has an eye relief of just 3.6 inches with an equally generous eye box making it easy to pick up a sight picture even at higher magnifications.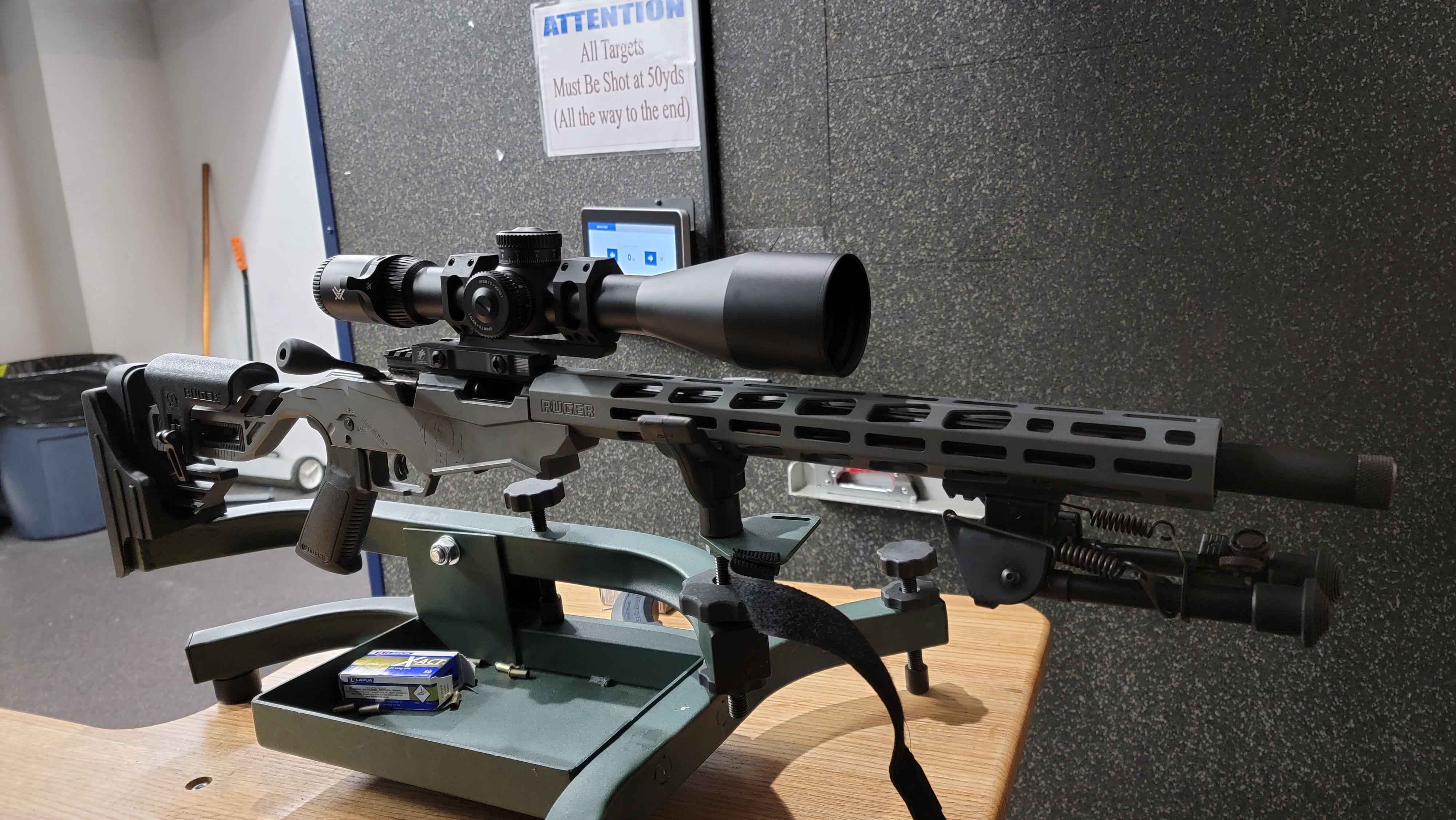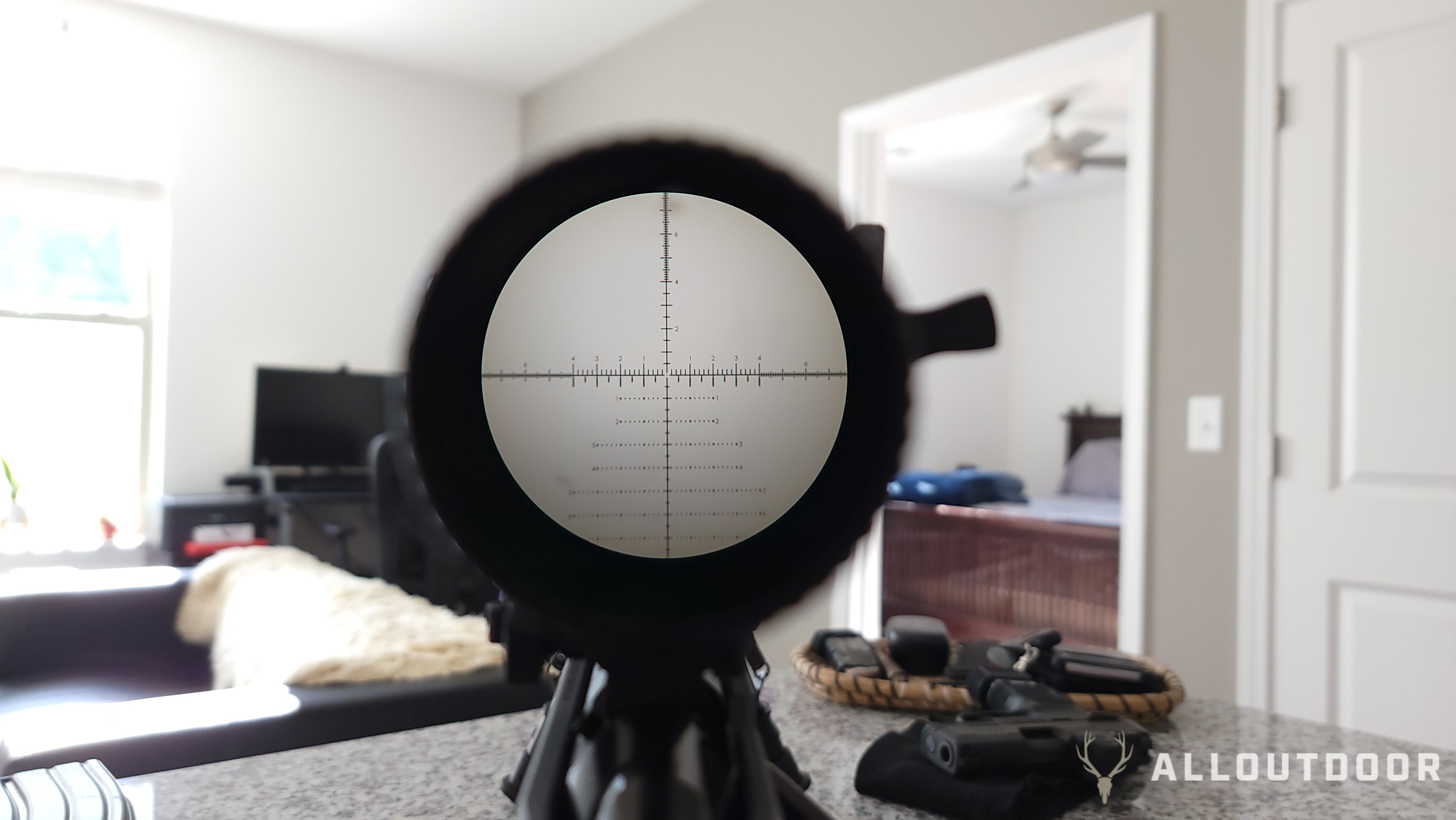 While the Vortex Razor HD Gen II uses the high-quality L-Tec turret system (which features an integrated zero stop), the Venom features a more standard turret system and it being a budget option I wanted to test the optic against several environmental and practical tests that I think most people would be concerned about when it comes to high power optics. The first of which was a simple box test where I shot some small 5-round groups at 50-yards to accomplish this and was satisfied that the scope came back to its original zero through all of the adjustments to windage and elevation I made.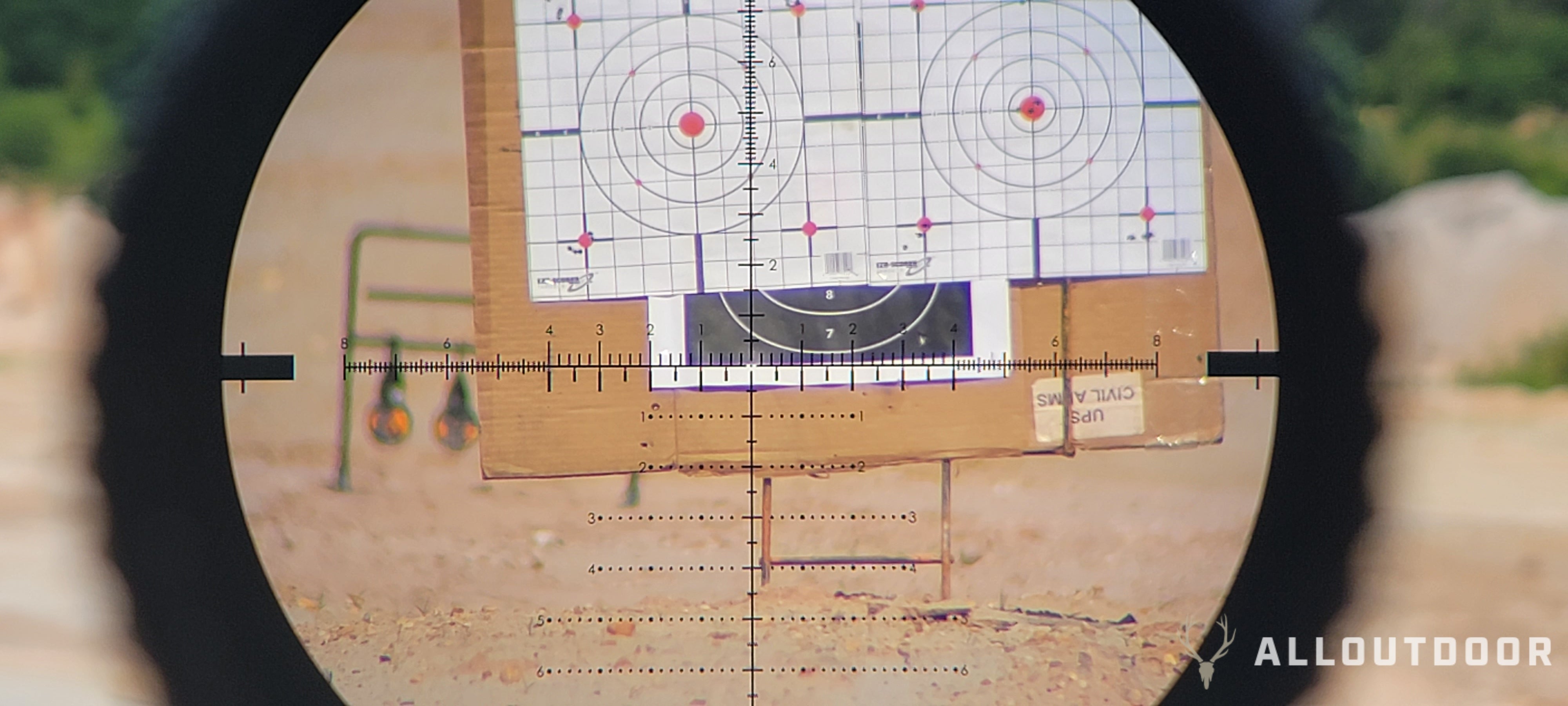 The glass clarity is very good and the 56mm objective lens provides so much light transmission that I had no trouble seeing targets even during the evening hours of the day. I never got around to using the included three-inch sunshade, but the option was always there in case I ever found myself shooting into the same direction that the sun was coming from. Even after transporting the rifle through a bumpy 1000-mile journey in the back of a poorly loaded trailer, the scope held its zero with the help of the ADM mount (I never removed the optic from the rifle).
Final Thoughts
My experience with the Vortex Venom was great, to say the least, but that doesn't mean that I don't have anything I'd like to have different about it. Keeping in mind that this is indeed a budget option, I felt that the scope could have used a slightly more accurate parallax adjustment as I always felt that (at least to my eye) the parallax adjustment was off by about 20 yards or so at certain magnifications. The glass clarity is by far one of the best things from Vortex I have come to expect from all their riflescopes and the Venom is no different having some of the best I've seen even from higher quality optics manufacturers that cost several times more than the Venom does.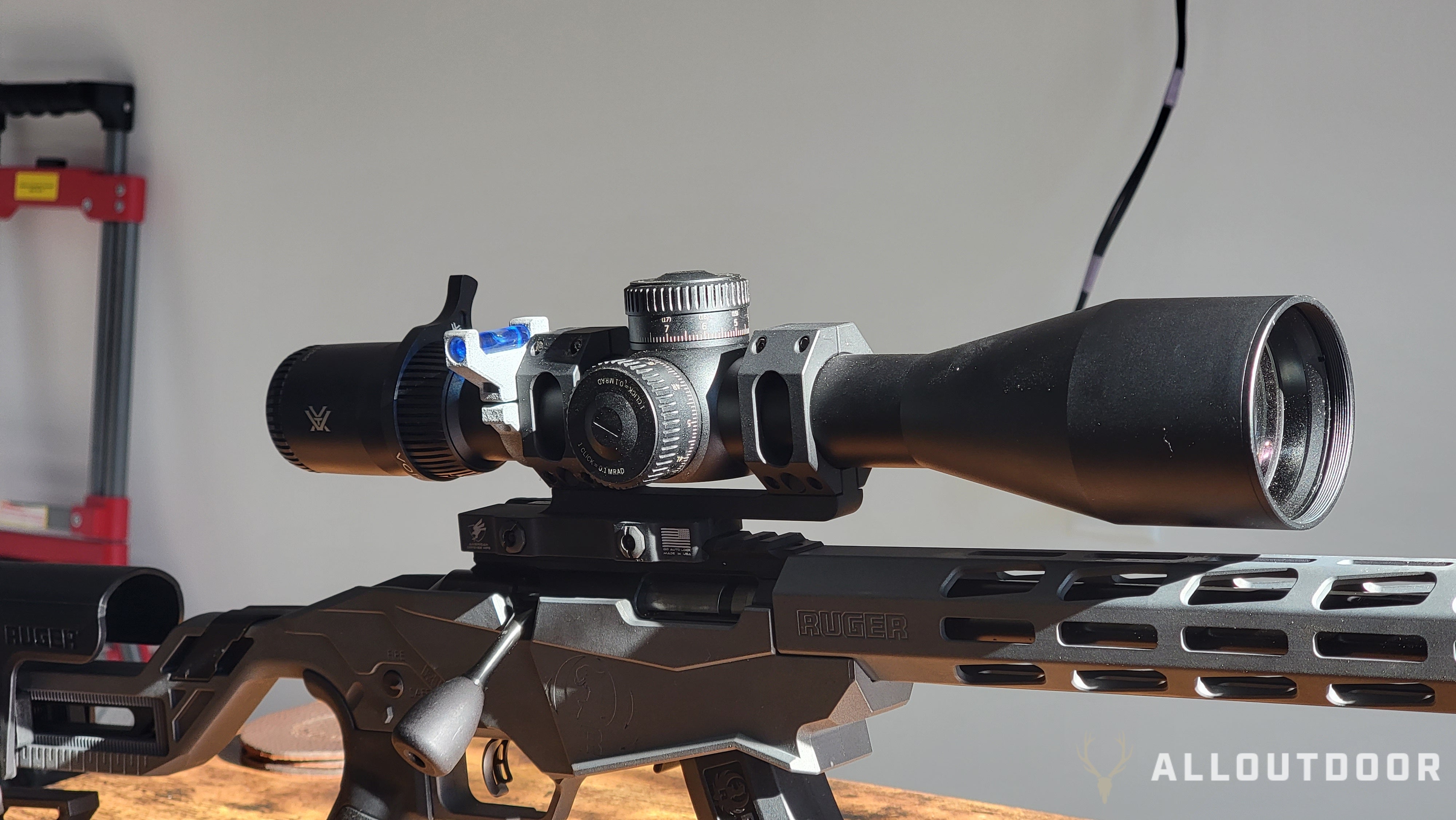 I have heard other people say that they've seen image distortions near the edge of their view as well as some who have experienced chromatic aberrations, but I didn't experience either of these issues with the scope that I received. As a final thought, there are currently only two reticle options (MOA or MRAD EBR-7C) for the Venom and while they are good reticles, more options are always better. In particular, I would have liked an option that dispensed with the hold under subtensions in favor of a clearer and unobstructed view for use at much longer ranges where you're looking for bullet trace.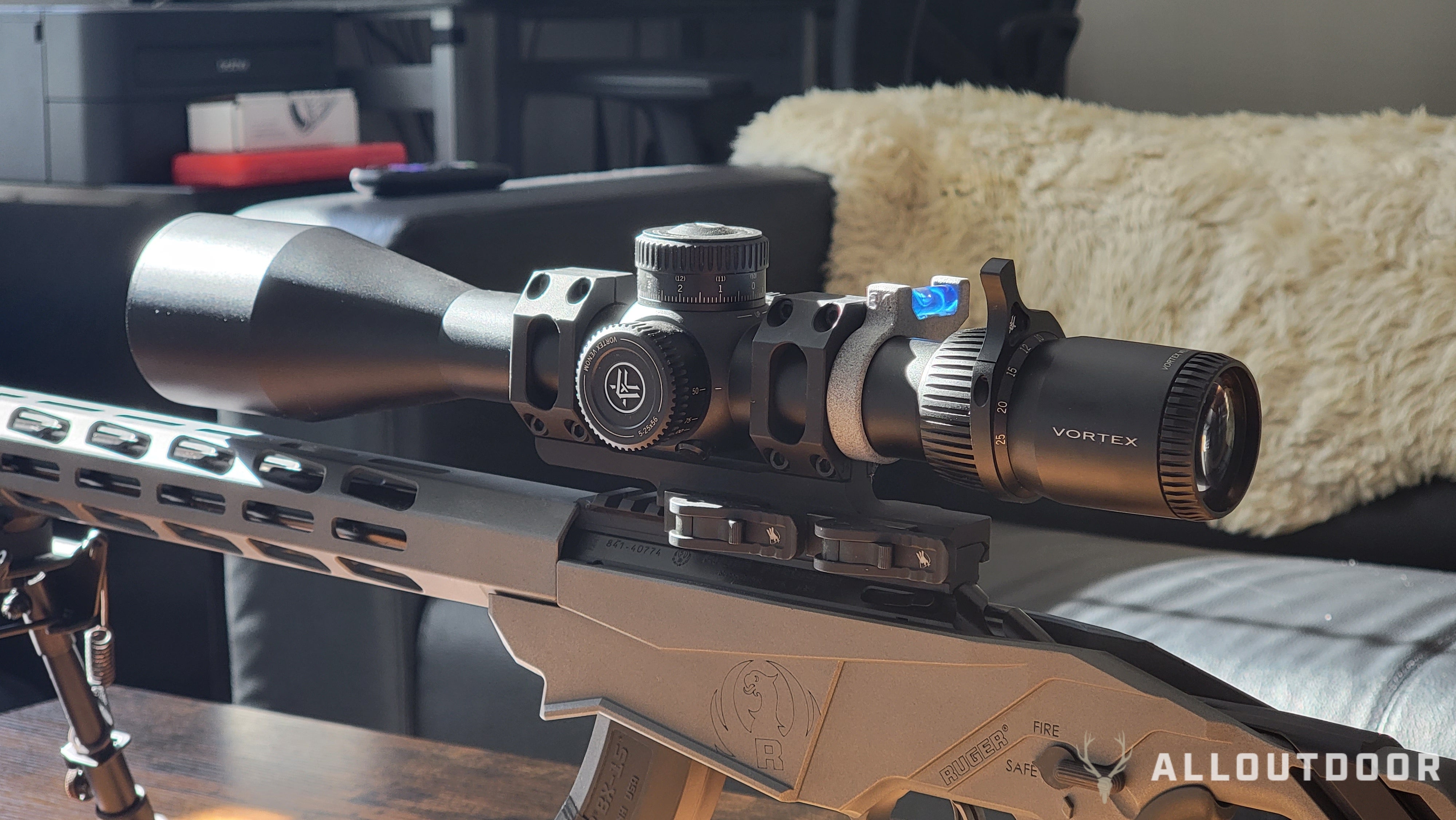 My bottom line on the Vortex Venom 5-25×56 FFP riflescope is that it is a high-quality, accurate, and affordable riflescope that is perfect for dipping your toes into the long-range world. Although I have my eyes set on its big brother the Razor HD Gen II, I think that the Venom will suit me just fine for years to come and will probably find its permanent home on my Ruger Precision Rimfire as it has done so well on it already and I really don't see any reason to spend nearly $2,000 more for a few minor features I probably won't use with such a lightly powered rifle.