3DEO Metal 3D Printed Components Review & Mini Glock Torture Test
Adam Scepaniak 09.18.21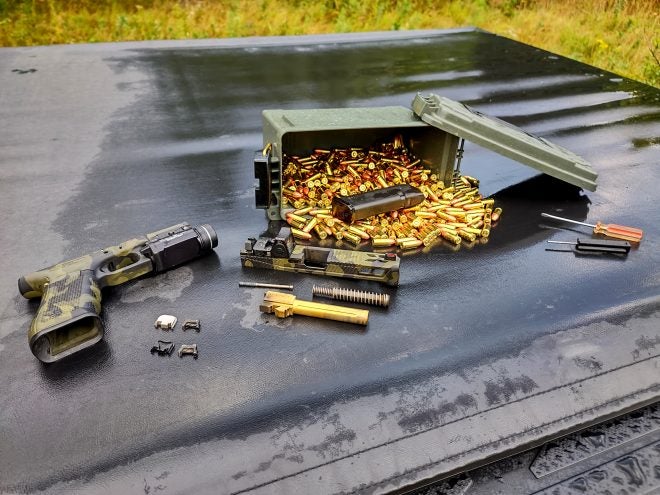 The firearm industry tends to grow and evolve by leaps and bounds. What was once thought impossible sometimes 20, 10, and even 5 years ago is now commonplace. From the explosive growth of micro-compact pistols (Springfield Hellcat, SIG P365, etc) to micro red dots becoming standard practice on handguns to even how the actual firearms are produced. You see some manufacturers utilizing more 3D printing to expedite the manufacturing process, allow for faster production times, lower start-up costs on new projects, and greater freedom in design. This typically is relegated to plastic or synthetic materials though except for one company being 3DEO.
Coverage of 3DEO on TheFirearmBlog
So, all of this begs the question: who is 3DEO? As you can see in the previous article written on our sister-site of TFB, 3DEO is an impressive yet not widely known 3D printing manufacturer. A better explanation of who they exactly are can be read from their website:
3DEO's Manufacturing Cloud™ includes innovations across the entire production system–printing, robotics, augmented reality, advanced data systems, and a platform that manages from design through to finished product. This tightly integrated system is stitched together by software that collects real-time image data from machines, programs the robotics, manages AI integrations, and creates a closed loop feedback to enable automation at scale.

Without legacy manufacturing's design limitations, high up-front costs, and long lead times, the Manufacturing Cloud gives product innovators superpowers to launch physical products at the speed of software.

Welcome to the Manufacturing Cloud. Welcome to the future.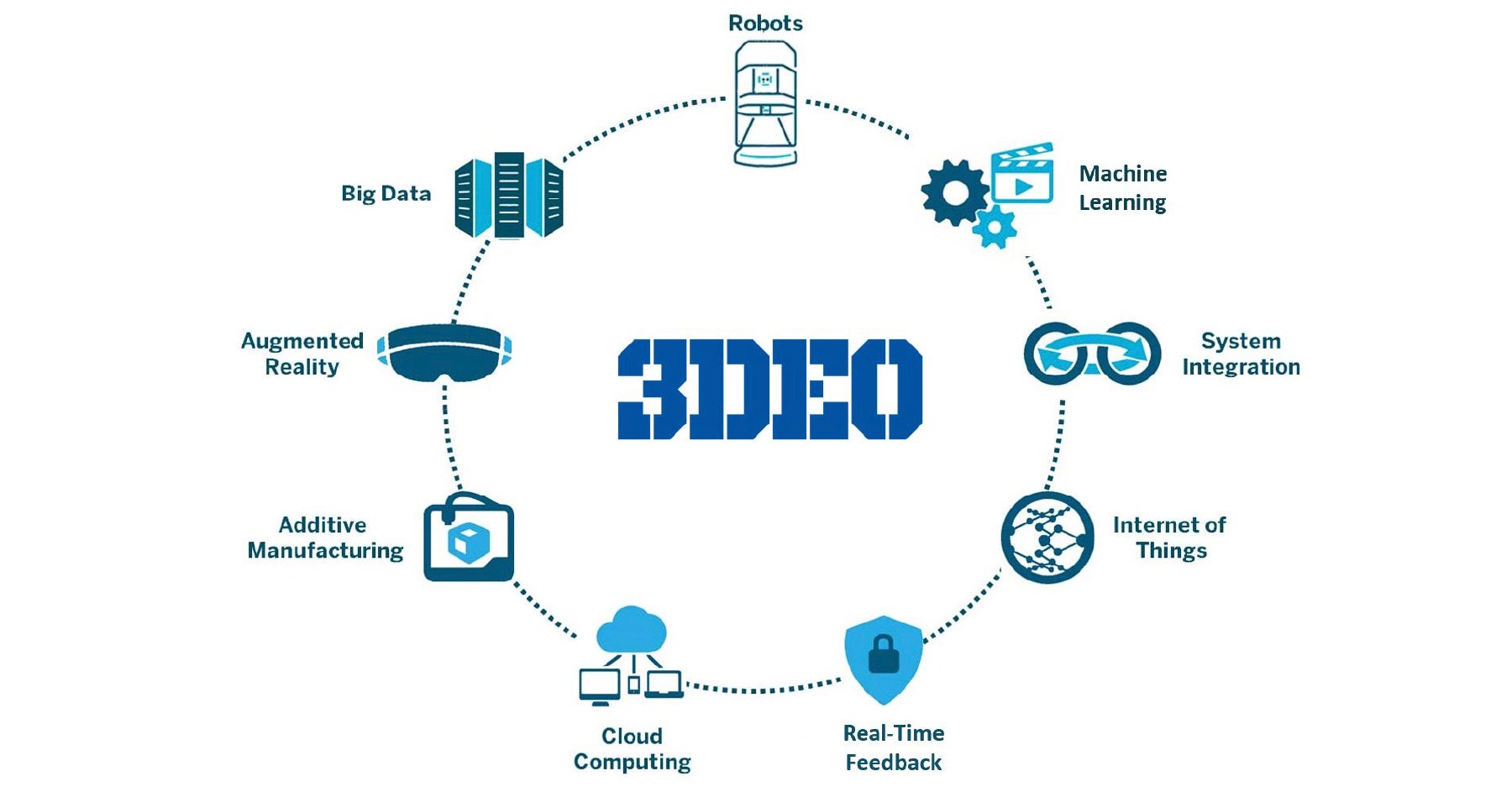 What is different about 3DEO is they are deploying actual metal in their 3D printing processes and it is holding up to the rigors of use in multiple industries. Also, they are outperforming their CNC machining counterparts. 3DEO pitted themselves against CNC machine companies and won against those CNC machines by reaching a lower piece price while retaining the ability to seamlessly scale quantities into very high volumes.
3DEO Outperformed CNC Machines in Four Key Areas
Lower Piece Price
Short Lead Times
Flexible Manufacturing
Design Excellence
So, if you are a small or large company – in the firearms industry or not – you could likely benefit from the additive manufacturing (AM) or metal 3D printing process they have to offer.
3DEO Metal 3D Printed Components Review & Mini Glock Torture Test
3DEO offered to send AllOutdoor some of their 3D printed metal components for a Glock handgun to see their work for ourselves. What we did is put them in my personal Glock carry pistol (because they assured us of their quality), checked the components for proper fitment, and then did our best to see if they might fail while in action. Check out our findings in a video below:
So, what we did is we removed my original Glock extractor and slide cover back plate, and then replaced those components with the 3DEO ones sent to us. They fit properly in place; no extra fitment or polishing required. Then, we headed out to some private property to shoot roughly 250 rounds of 9mm 115 Grain FMJ (Full Metal Jacket) ammunition in a period of about 20 minutes. To add to everything we were already doing, on the day we intended to accomplish this test it was pouring rain with 30-40 MPH winds (the show must go on, right). So, horrible weather included, we fired all those rounds as fast as we could possibly load magazines.
What Our Testing Concluded?
So, let's step back a moment before we move forward. We have 3DEO – an additive manufacturing (AM) company – who sent us metal 3D printed components for a Glock handgun. We installed these pieces into not just any test firearm, but my personal Glock that I carry everyday for protection. After ensuring a proper fit, we went out in the driving wind and rain to shoot 250 rounds through that Glock at a blistering pace. At the end of the day, the 3DEO components worked flawlessly.
We removed the components from the Glock after testing and they exhibited no curious or alarming wear whatsoever. So, the components that 3DEO can create more quickly, affordably, and with greater freedom in design did everything we asked them to do. In closing, I not only would have no reservations against using additive manufactured pieces in my firearms, but – if I was a manufacturer – I would seek out 3DEO to utilize their efforts in producing firearms.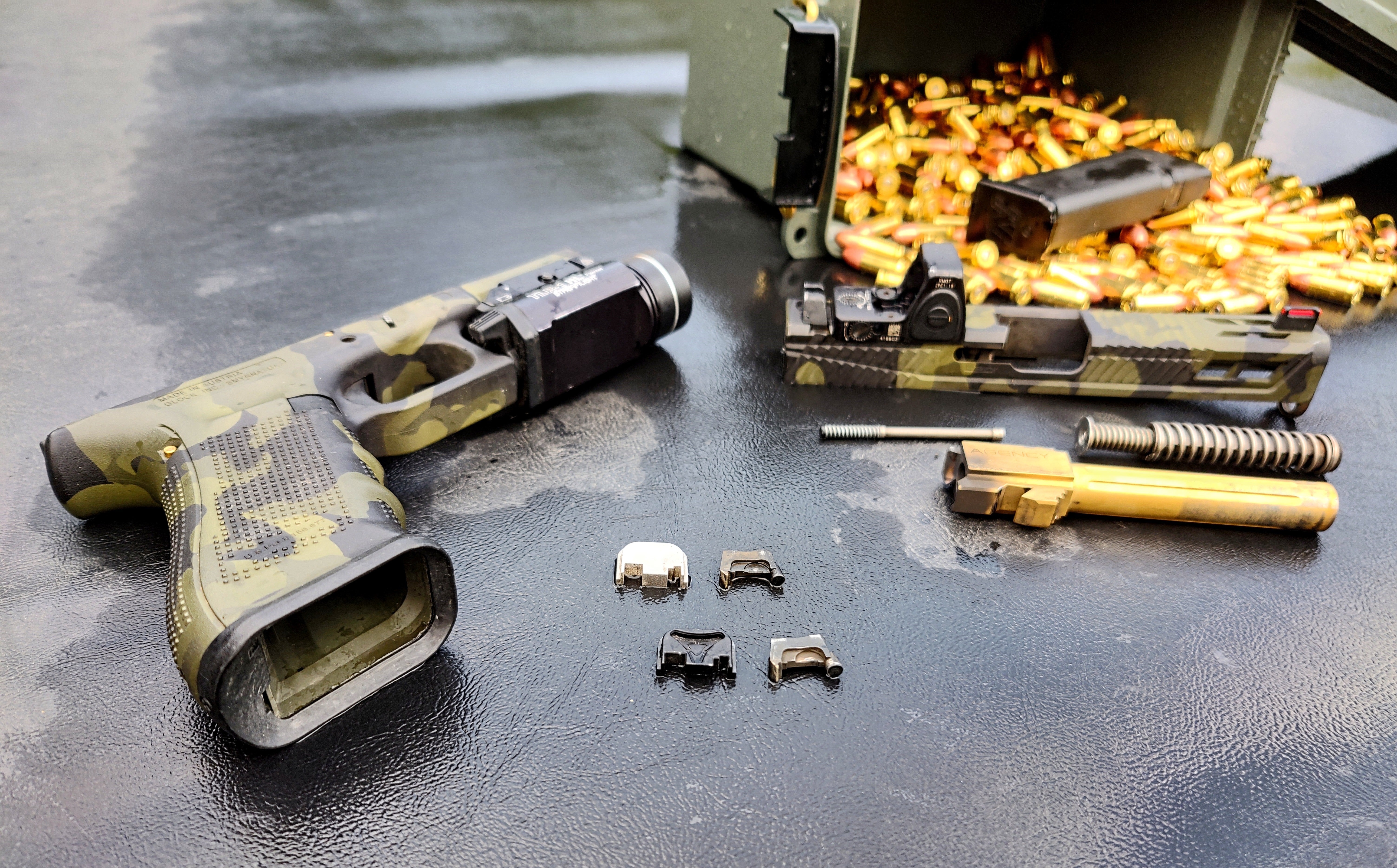 In closing, I want to say thank you to 3DEO for allowing AllOutdoor and myself the opportunity to try out their metal 3D printed components for a Glock. That is greatly appreciated. Also, we would like to know what all of you guys and gals think? Do you believe that additive manufactured components are something worth spending your money on? As always, let us know all of your thoughts in the Comments below! We always appreciate your feedback.
---
Videography
All of the quality video work was achieved by the versatile and gifted Jens Kallgren of High Shine Media. He can be contacted through all of the following channels: