Fred Bear's Ten Commandments of Hunting any Wild Game
Adam Scepaniak 09.21.21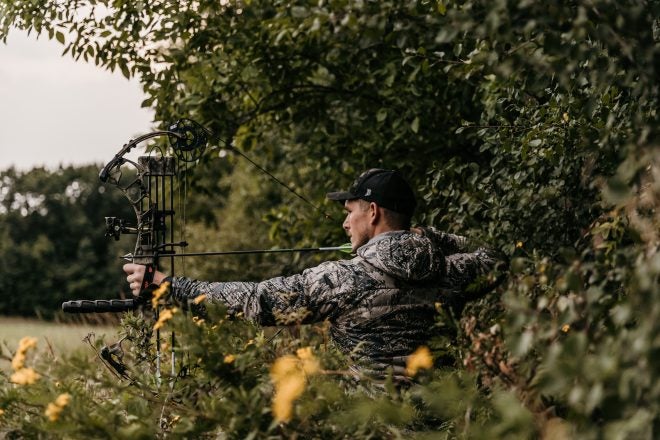 In the world of archery and hunting one of the "founding fathers" of both arenas would be the legendary Fred Bear. Known for being a phenomenal hunter, tremendous steward of the outdoors, and for being a trailblazer in the field of archery and bows, he is one man who we all owe a lot of credit to where we are today in our sport.
He founded Bear Archery (which still exists today) and also had one of the earliest patents issued for a composite compound bow. Also, Fred Bear was immortalized in the song "Fred Bear" from the album Spirit of the Wild by Ted Nugent – a close personal friend. Nonetheless, one of the things Fred Bear was less known for was that he had his own set of hunting commandments which he swore by. Those 10 Commandments for hunting can be read below:
Don't step on anything you can step over.
Don't look for deer, look for movement and remember it's what they're looking for, too.
Always approach from downwind. In the cool of the day, move uphill; in the heat of the day, move downhill.
The best camouflage pattern is called, "Sit down and be quiet!" Your grandpa hunted deer in a red plaid coat. Think about that for a second.
Take only the gear to the field that allows you to hunt longer, harder, smarter.
A rainstorm isn't a reason to quit the hunt, it's a reason to stay.
Camouflage your appearance, your sound and your scent.
Be sure of your shot. Nothing is more expensive than regret.
Hunt where the deer actually are, not where you'd imagine them to be.
Next year's hunt begins the minute this season's hunt ends.
I can remember driving in the dark with my father as child going archery hunting and when we would put that "Fred Bear" song on (via cassette tape, mind you) it would get me so pumped to get out in the field hunting. Although some of the hunters and archers from the younger generation might not know and appreciate who Fred Bear is, I believe it is important we appreciate those who came before us to know how we got to where we are today. As always, let us know all of your thoughts in the Comments below and if you'd change anything on this hunting commandments list. We always appreciate feedback.