Springfield Releases the 10mm XD-M Elite 3.8″ Compact OSP Pistol
Luke Cuenco 10.01.21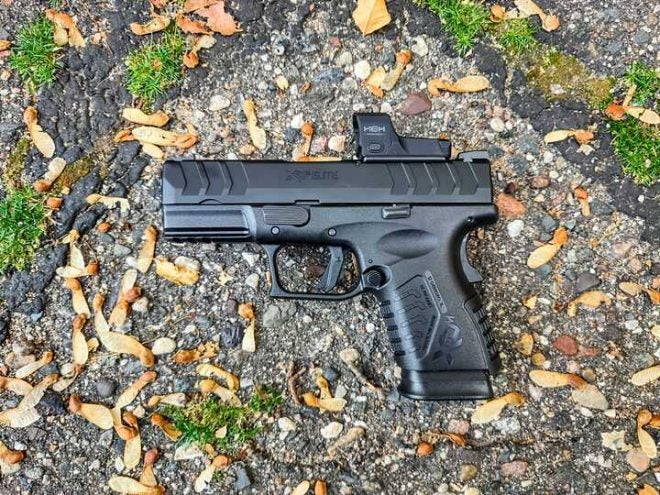 Who doesn't love a pistol chambered in "God's caliber?" Springfield Armory has just announced the introduction of their newest heavy-hitting compact carry pistol  – the 10mm XD-M Elite 3.8″ Compact OSP. The new pistol features optional 15-round extended magazines that are available along with its two flush-fit 11+1 standard magazines that it ships with. These options, when combined with the spicy 10mm cartridge, turns the XD-M Elite into more than just your standard compact self-defense carry pistol – you could probably take down a bear if you wanted to with the right ammo.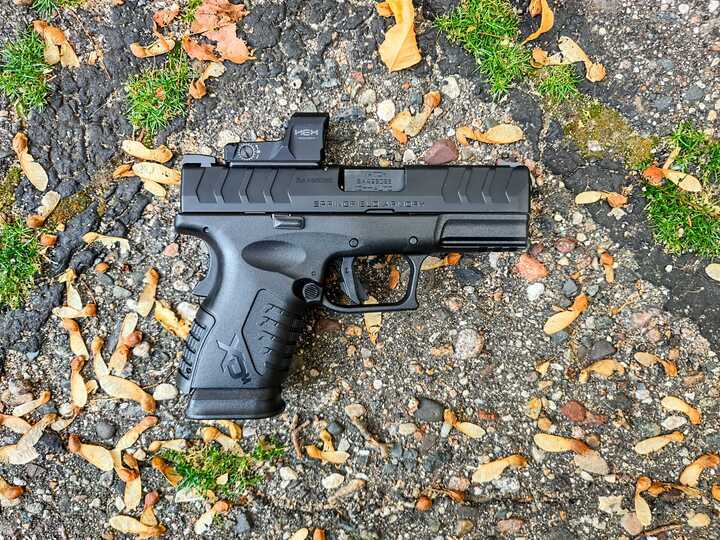 Springfield Releases the 10mm XD-M Elite 3.8″ Compact OSP Pistol
The 10mm cartridge has long been considered a superior viable option for self-defense, but it is often overlooked these days in favor of the less powerful yet entirely capable 9mm offerings on the market. It seems that Springfield has heeded the demands or desires of the market and brought a 10mm version of their popular XD-M series of pistols to market. The new pistol also comes complete as an OSP (Optical Sight Pistol) package and includes a Hex Dragonfly with a 3.5 MOA dot.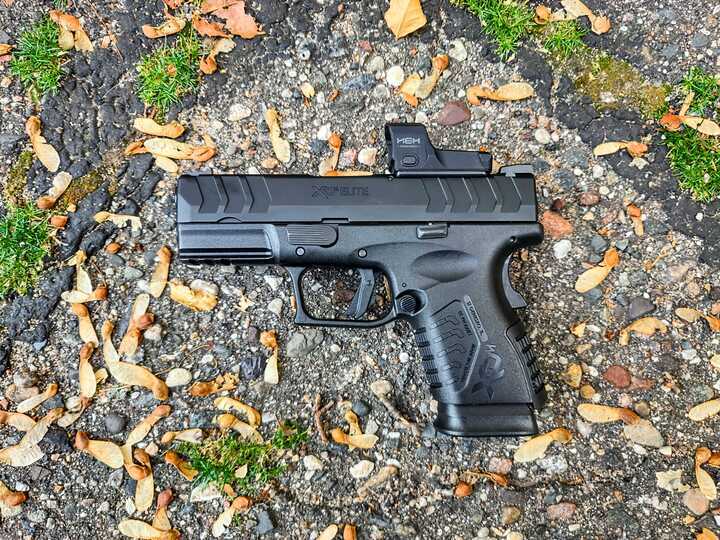 The new pistol also comes with the XD-M Elite standard META (Match Enhanced Trigger Assembly) Trigger which Springfield claims to be the finest trigger available in a polymer-framed pistol. The pistol is 1.2-inches in width, 4.58-inches in height, and 6.75-inches in length making it a hair bit longer and taller than a Glock 19 – arguably the most prolific concealed carry pistol on the market.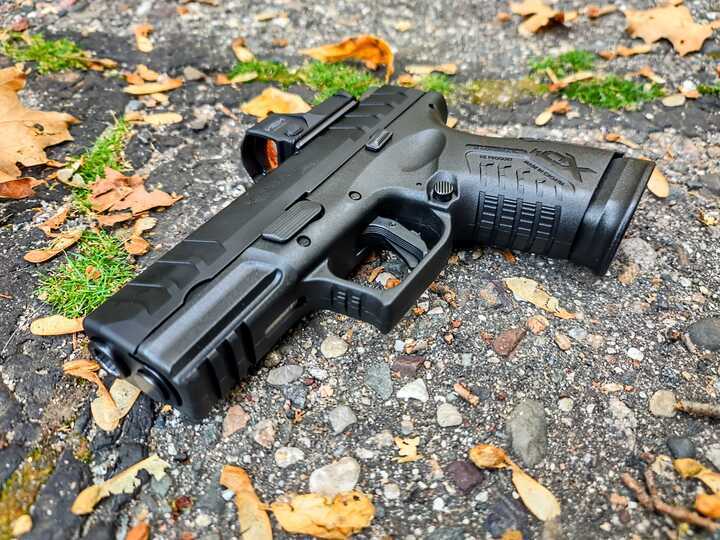 Where I see this new 10mm XD-M Elite offering coming into play is with big game hunters or someone looking for a more defensive-oriented option when out hunting. With deeper penetration and greater muzzle energy from the 10mm cartridge, you'll have a powerful tool at your disposal when the need arises. Animals like wild hogs, bears, and larger game animals can easily be dispatched in a pinch with some hard-cast 10mm ammunition from a pistol without issue, and being prepared when out in the field is just an additional step you can take to keep peace of mind both out on the streets and walking to your favorite hunting spot.
Springfield 10mm XD-M Elite OSP Specifications

Caliber – 10mm
Color – Black
Barrel – 3.8″ Hammer Forged Steel, Melonite® Finish, 1:10
Slide – Forged Steel, Melonite® Finish, Optics Ready
Frame – Black Polymer
Sights – Fiber Optic Front, Tactical Rack U-Dot™ Rear
Recoil System – Captive
Grip Width – 1.2″
Magazines – (2) 11-Round
Weight – 27-oz
Length – 6.75″
Height – 4.58″
MSRP – $633