NEW SAINT Victor Pistol With Magpul BTR Pistol Brace from Springfield
Luke Cuenco 10.05.21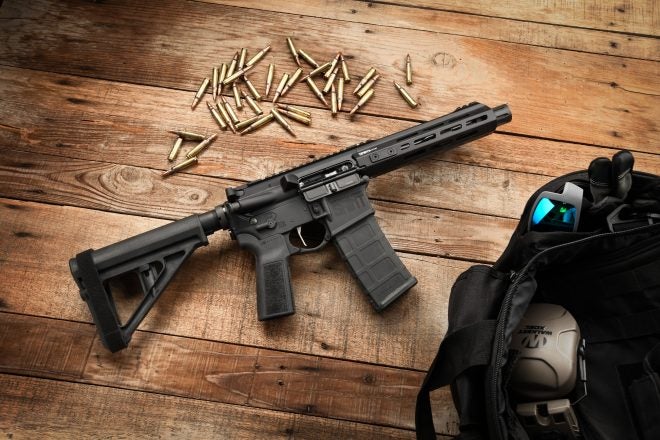 The concept of the truck gun was something I regularly dismissed out of hand until I found myself on a ranch in Texas doing some impromptu coyote dispatching. Since then I have looked much more seriously into the topic and the different types of platforms that might be available to me should I ever need one on that kind of property. One new option that has just made itself available that I think would fit the bill is the new Springfield Armory SAINT Victor pistol. While this short stack 7.5″ barreled AR might not have the legs to take full advantage of the 5.56 cartridge for man-shaped targets, it sure as heck looks like it can be handy with its included BTR pistol brace from Magpul.

NEW SAINT Victor Pistol With Magpul BTR Pistol Brace from Springfield
Springfield SAINT Victor Pistol Specifications

Color: Black
Barrel: 7.5-inch 416R Stainless Steel, Melonite 1:7
Upper Receiver: Forged 7075 T6 Aluminum, Type III Hardcoat Anodized (M4 feed ramps)
Lower Receiver: Forged 7075 T6 Aluminum, Type III Hardcoat Anodized with Accu-Tite Tension System
Bolt Carrier Group: Enhanced M16 with 9310 Steel Bolt, HPT/MPI, Melonite
Gas System: DI Pistol-Length with Low-Profile Pinned gas block
Forend: Aluminm Free Floated M-Lok
Brace: Magpul BTR
Trigger: Nickel Boron Coated Flat GI trigger
Muzzle Device: SA Forward Blast Diverter
Weight: 5lbs 5 oz
One included 30-round Magpul PMAG Gen M3
MSRP: $1,249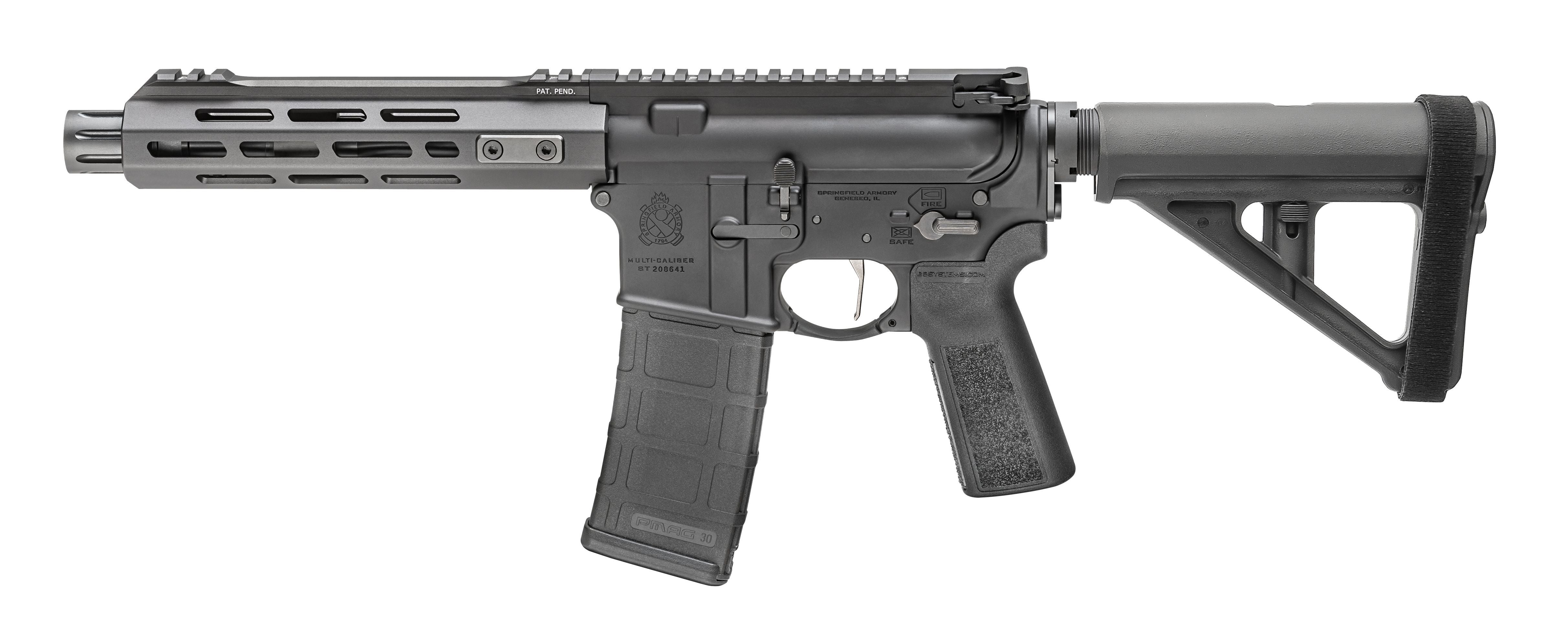 If you're looking for a turn-key solution for a short-barreled AR-pistol that can easily house a dedicated optic or even iron sights right out of the box then the new SAINT Victor offers you great maneuverability in a portable package that could turn out to be useful on the range or even in a home defense situation. The Springfield SAINT Victor Pistol is available now through Springfield dealers and is sold for an MSRP of $1,249. Being a purpose-built AR-pistol platform it seems like a great option for an out-of-the-box truck or bedside gun.