Haul With Ease: The NEW Trail Boss from OXCART
Nicolas Lenze 10.18.21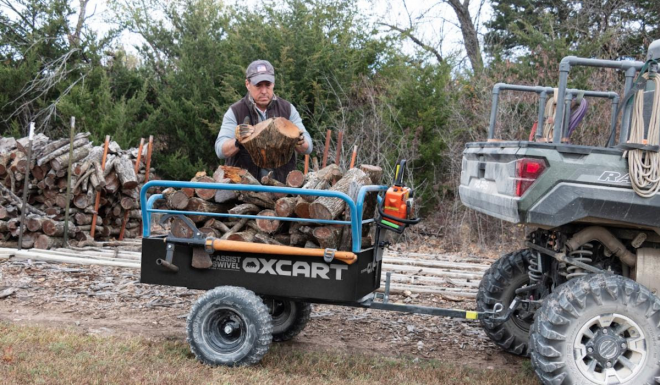 Managing land is back-breaking work. Chopping, cutting, moving, dragging, sweating, and sometimes bleeding can take their toll. Moving materials from one place to another is one of the most strenuous and time-consuming tasks on the to-do list. Fortunately, since the invention of the wheel, humans have found ways of making life easier for themselves. A few of those humans work for OXCART, which has just introduced its newest back-saving product. Introducing the Trail Boss utility cart from OXCART.

Save time and your back when working on your farm, hunting land, work site or home property with the new OXCART Trail Boss, now available at Home Depot. Designed for ease of use and durability, the Trail Boss utility cart can cut your work time in half.
The NEW OXCART Trail Boss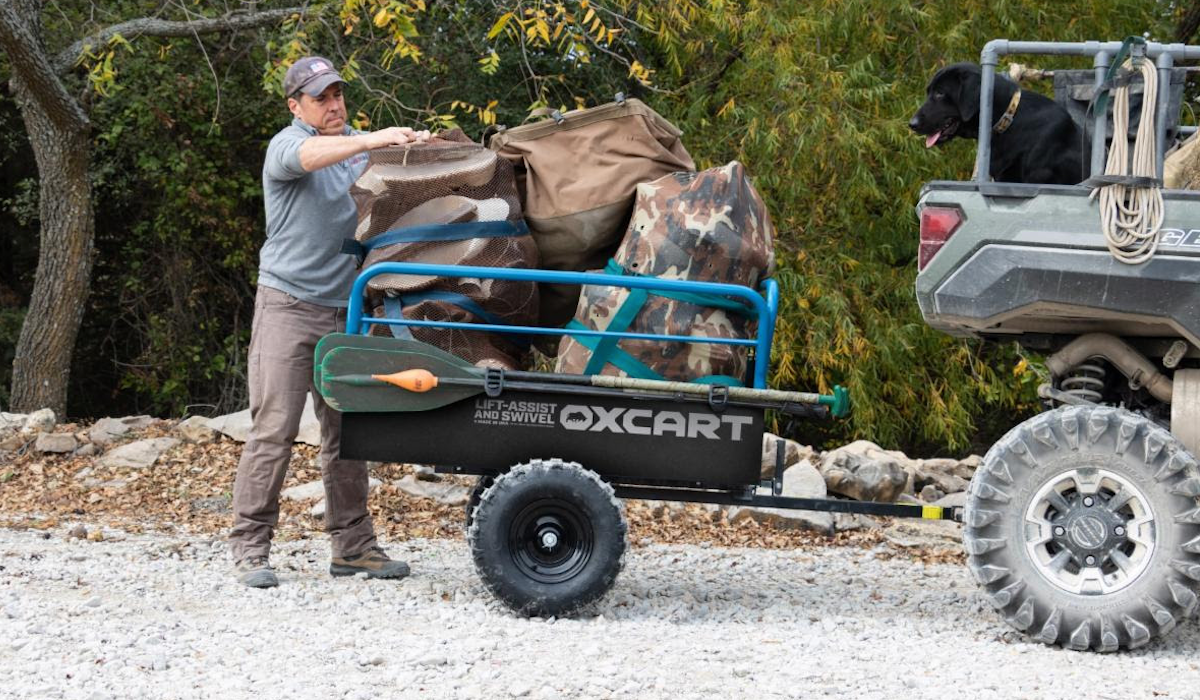 The OXCART Trail Boss uses a combination of a hydraulic-assisted bed lift and a rear offset dump pivot point to give you maximum control of the load. The lift-assist delivers 375 pounds of lift force, tilting the cart almost 58 degrees. The tub bed is made of 14-Gauge steel and is rated for 1,750 lbs. The tailgate and side rails are removable to make loading up easier. The Trail Boss comes equipped with 18 inch, 4-ply mud-shredding tires. If your ATV, UTV, or mower uses a pin-hole hitch, this cart should work with your equipment. Chainsaw and long-handled tool holders are also available to buy separately.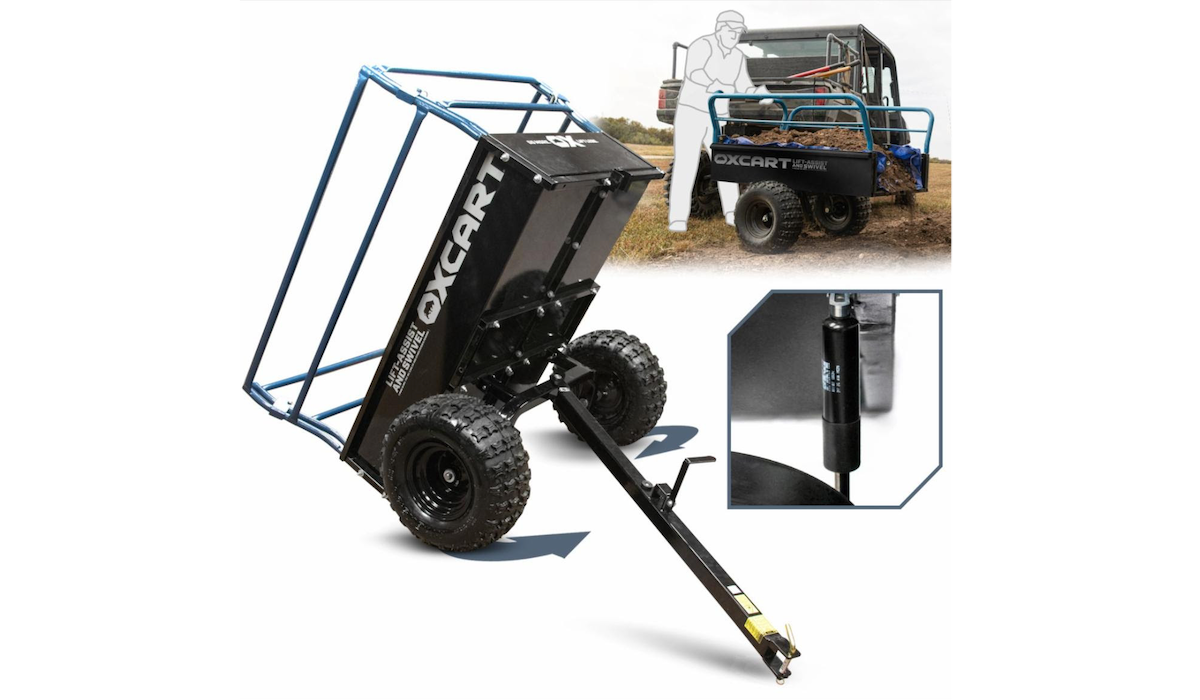 Specifications – OXCART Trail Boss
Depth: 73.5″
Width: 47″
Height: 42.5″
Weight: 174 Lb
Rating: 1,750 Lb
Ground clearance: Approximately 15″
MSRP: $499.99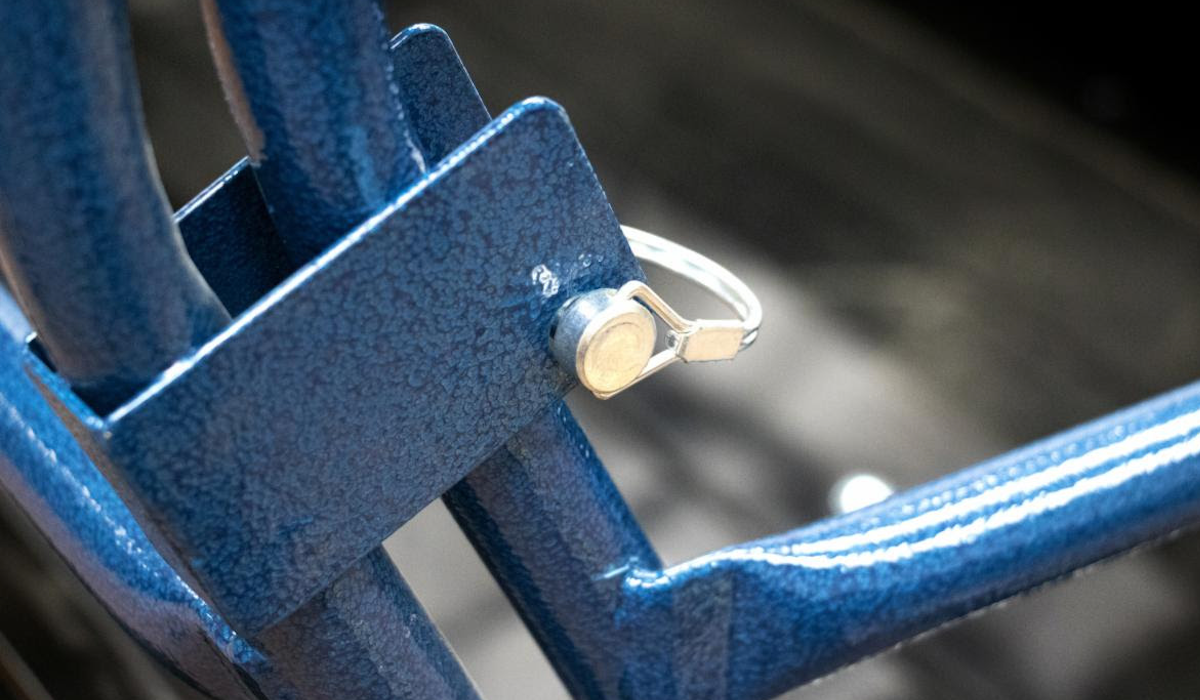 If you're looking for some help managing your land, and the Trail Boss suits your needs, head over to Home Depot to pick one up. For more details on OXCART's products, check out their website. You can also follow OXCART on its social media pages for more updates. They can be found on Facebook, Instagram, YouTube, and Twitter.