New GRS Hunter Light Equipped X-Ring Rifles from TacSol
Luke Cuenco 12.09.21

Rimfire hunters should celebrate as the guys over at the Idaho-based TacSol have just introduced the new GRS Hunter Light Stock equipped X-Ring Rifles to their lineup. The X-Ring series of rifles all feature milled aluminum receivers, quality barrels, and all sorts of other comfort and function upgrades over a standard 10/22 that make them perfect for squirrel, rabbit, and other small game hunting with the .22 Long Rifle cartridge.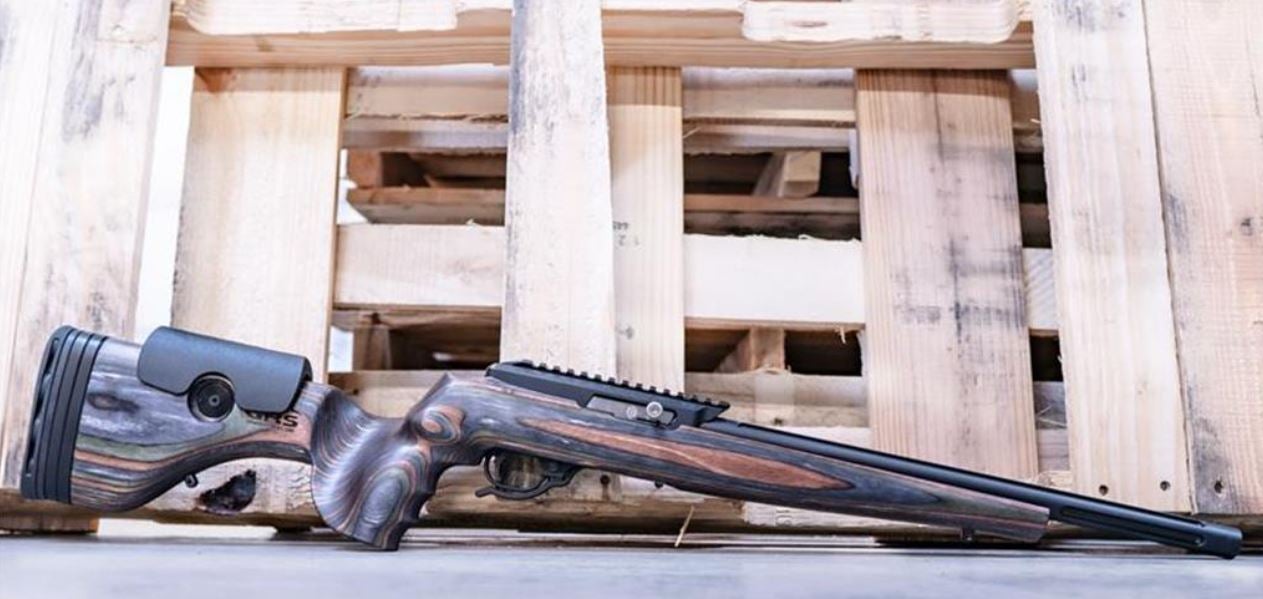 New GRS Hunter Light Equipped X-Ring Rifles from TacSol
The rifles will come in three new stock configurations including the GRS-Green Mountain Camo, GRS-Black/Green, and GRS-Nordic Wolf. The TacSol X-Ring series of rifles are available in a lot of different configurations including integrally suppressed ones as well as takedown versions. The 2021/2022 Winter editions of the X-Ring Rifles will all feature Chromoly steel bore barrels complete with target grade crowns as well as a 6000 series milled aluminum receivers.

X-Ring Rifle SPECS
Receiver Milled from 6061-T6 Aluminum
Designed for left or right-hand charging
Rear port for cleaning access
Dual guide rod recoil system
Integral 15 Minute of Angle Picatinny Style Rail for optics
Bolt Machined from Stainless steel
Easy transition from left to right-hand charging by swapping the bolt handle
Top flutes in bolt designed to mitigate fouling, producing higher round count
with less cleaning
Lightweight fluted barrel Machined from 6061-T6 Aluminum
Barrel Length: 16.5″
1 in 16" twist
11 degree Target crown
0.920" Target Diameter Barrel
Threaded ½" X 28 for the addition of a silencer or compensator
Chromoly steel bore
Includes Extended Magazine Release
Ruger® Trigger®
Total weight of 4.7 Lbs.
GRS SPECS
Rigid laminate construction
Adjustable comb height with a push of a button
Adjustable length of pull
Ergonomic design
The new TacSol Winter 2021/2022 Edition X-Ring Rifles are available to order now and will start pricing at an MSRP of $1,500. What you're getting is a precision-manufactured 22LR rifle that is ready to be used for your winter hunting adventures, or if you've got the itch, a PRS-style competition.