AllOutdoor's 12 Days of Christmas! Day 2: Maven Optics Deals
Luke Cuenco 12.11.21

Optics are a core part of every hunter's life as they drastically increase the range at which you can reliably and accurately engage your targets for a clean and ethical kill. Quality optics are kind of hard to come by if you're fresh in the game so today we're going to take the guesswork out for you and give you guys a list of some of the best optics deals out there right now. Whether that's a pair of binoculars or a spotting scope for tracking prey, or a riflescope or red dot for lining up the shot, there is sure to be something in here for those of you who are looking for a nice piece of glass for that new rifle your wife bought you for Christmas. Today we'll be taking a look at some of the quality and reliable premium optics from Maven Optics.
AllOutdoor's 12 Days of Christmas! Day 2: Maven Optics Deals
NEW: MAVEN C.4 15X56 & 18X56 BINOCULAR
The C Series of binoculars has a new offering with the C.4 Binocular. These powerful and rugged binoculars offer high-power magnification with great light gathering capabilities which means you can push the limits of what your hunting skills are capable of well into the early mornings or late evenings.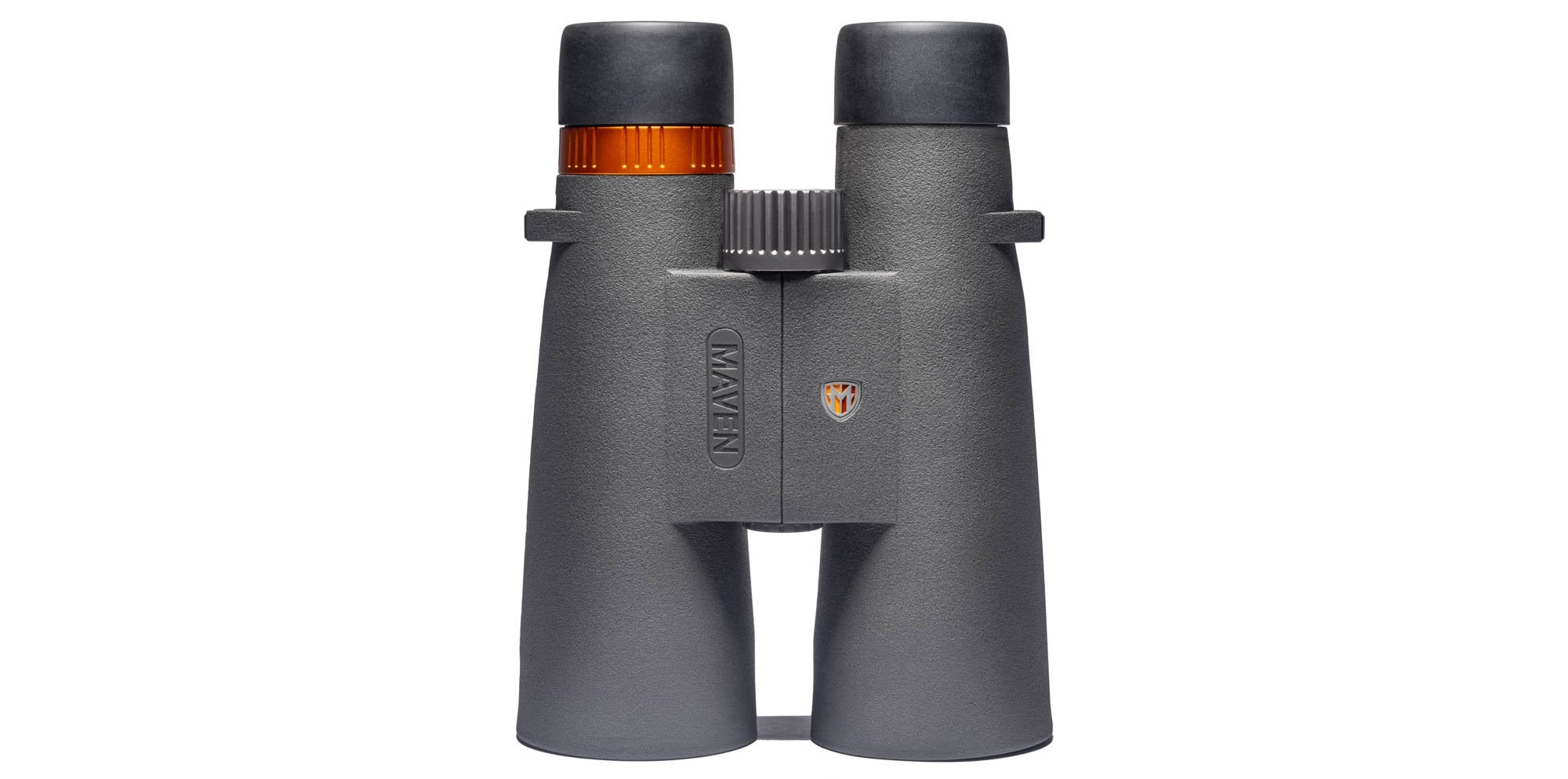 Offered in 15x, and 18x magnification
Durable and lightweight polymer frame
Extra-Low Dispersion ED Glass
Lifetime Warranty
Compatible with Tripod Mounts
Includes Neoprene Neck Strap, Lens Caps, and Double Layered Microfiber Storage bag
RF.1 – 7X25 | 5-4500 YD Rangefinder
The Maven RF.1 Rangefinder is a heavy hitter when it comes to laser rangefinders. Featuring a 4,500 ranging distance and boasting superior sight/angle compensation over their other models, the RF.1 is perfect for those who hunt with rifles at long range or like to keep things up close and personal with bows and crossbows. The Maven RF.1 also features a unique Field/Forest function mode which can adapt to situations where you find yourself in a wide-open space or in the dense forest when you need to range objects that may be hiding behind a tree or dense brush.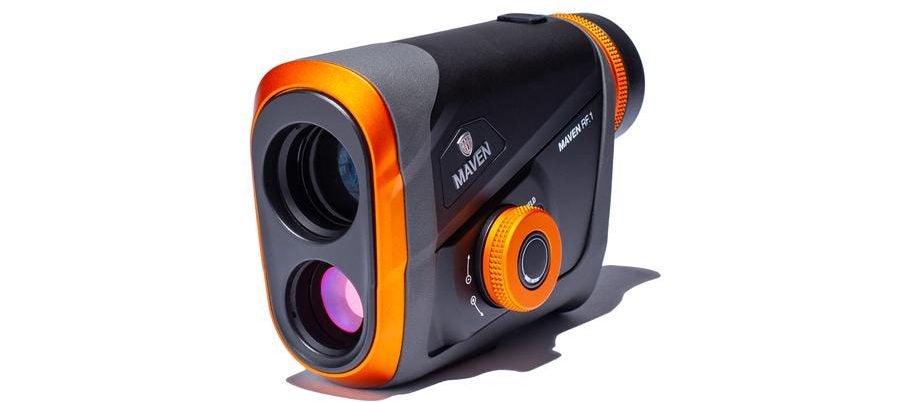 Weighs only 10 ounces
Water-Resistant
Ranging from 5-yards out to 4,500-yards
Field/Forest Function (basically an obstruction filter)
5 Brightness Levels
5 Reticle Options
Tripod Adaptable
Lifetime Warranty
Maven Optics RS.4 – 5-30X56 FFP
First Focal Plane (FFP) Scopes have become some of my favorite optics out there due to my recent experiences in PRS style competitions. FFPS scopes allow you to have an easier read on your reticle while still providing you with a more detailed and close look at your target. The Maven RS. 4 features a large 56mm objective lens, 30x magnification, and also features 4 different reticle selections based on your preferences. My personal favorite from their options is the CFR-MIL Reticle which features a very clean upper viewing limit when at full magnification which is useful for observing your bullet trace when a spotter isn't available.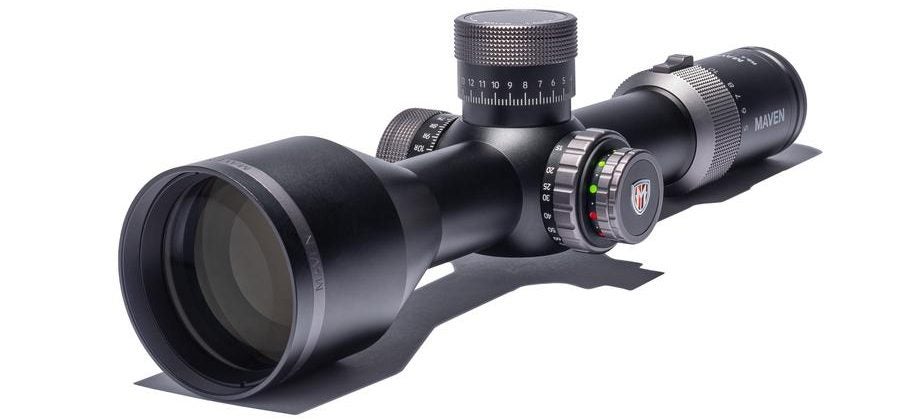 FFP Reticle
0.1 MRAD or 0.25 MOA per click adjustments
Red and Green Reticle Illumination
Waterproof and Fogproof
No-Shim Reset-able Zero stop
Lifetime Warranty
Maven Optics S.1S – 25-50X80 Spotting Scope
The Maven S.1S Spotting Scope is great for all shooting applications but I've recently found myself using spotting scopes for birdwatching, and stargazing as they perform really well at night due to their better light transmission over riflescopes. That and they are far less expensive and useful than telescopes. The S.1S features fluorite glass which gives you great edge-to-edge clarity and provides you with additional low-light performance over other optic-grade glasses. The S.1S is part of Maven's elite line of optics and is truly an uncompromising spotting scope that is there when you need it.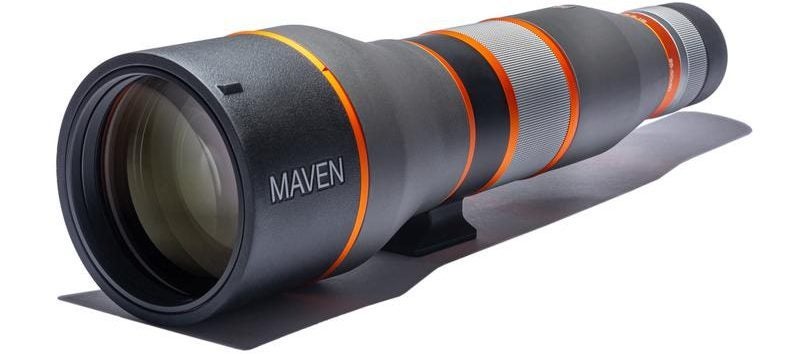 Available in Grey/Orange or Grey/Black
Fluorite Objective System
Waterproof and Fogproof
80X Magnification
64.5 ounces
Tripod compatible
Includes lens caps, and double-layered microfiber storage bag
Lifetime Warranty – Like every other one of the Maven Optics