AllOutdoor's 12 Days of Christmas Day 4: Range Bags
Luke Cuenco 12.13.21

Range bags are one of the few items that we often don't think about too often. While you could easily get away with owning just one or two range bags, I find that the more I shoot the more I like having a specific gun case for each of my firearms. That way I can keep specific firearms with their own ammunition, tools, magazines, and ammunition. This method has worked for me as it keeps all of my stuff organized both at home and at the range. That being said I also like to give out range bags as gifts to new gun owners so that they have something nice to carry to the range with them rather than just the standard plastic boxes their guns came with. So if you're looking to pick up a new range bag or know a new gun owner who might want or need one, check out this list of some of the best range bags for rifles, pistols, and shotguns.
AllOutdoor's 12 Days of Christmas Day 4: Range Bags
MidwayUSA Waxed Canvas Pistol Range Bag Olive Brown
This classy-looking pistol range bag is the perfect size for carrying one or two pistols plus ammo to the range with you while still having room for your eye and ear protection. The waxed canvas exterior is not only weather-resistant, but also looks less "tacticool" than a lot of other range bags you'll see and thus it'll be far less conspicuous if you live in an area where the sight of a range bag might alarm people.
Savior Equipment American Classic Tactical Double Long Rifle Bag
When you plan on hauling a couple of rifles to the range to do some much-needed zeroing or you're headed to a 3-gun match and need something that can carry both your rifle and shotgun then you'll need a sturdy bag for that. The Savior line of double rifle cases come in a variety of sizes and colorings and feature MOLLE webbing for attaching additional gear like magazine carriers and IFAKs so you've got everything you need in an easy-to-carry bag.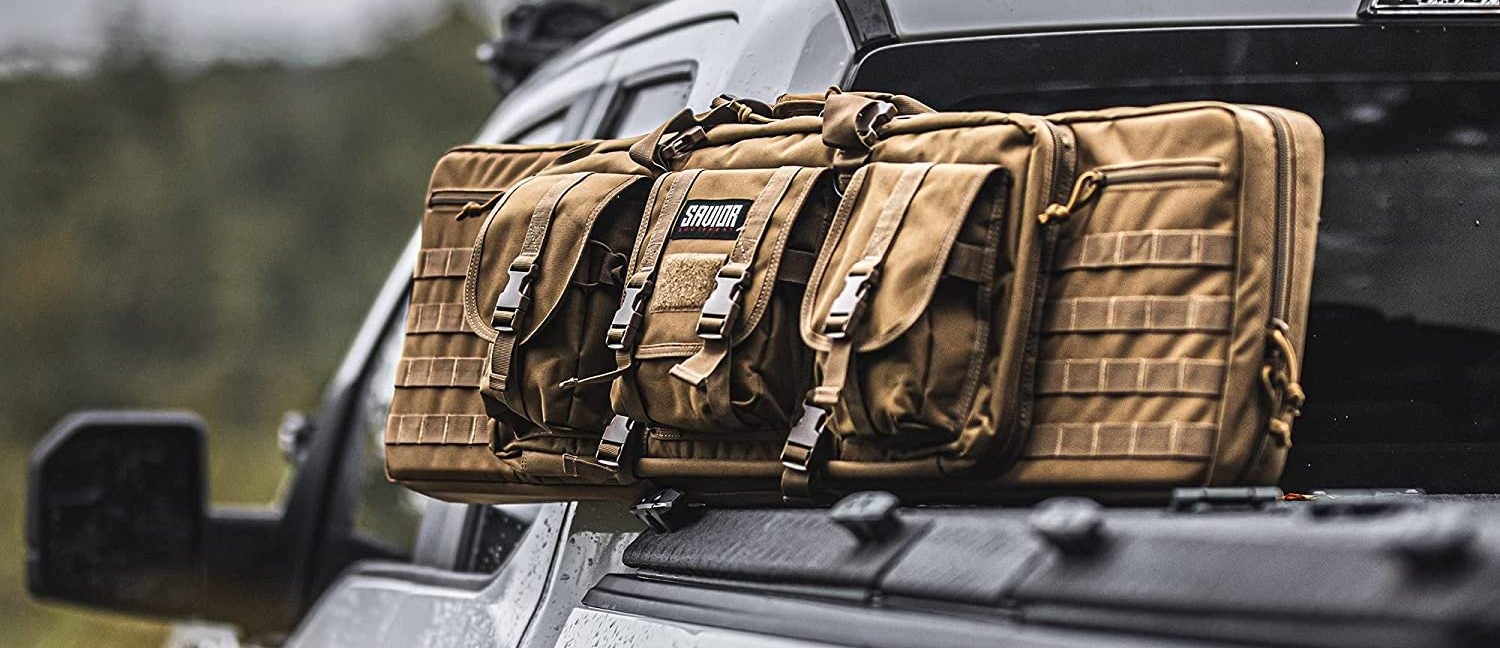 Very similar to one of my favorite range bags, but currently on sale for a steal is the Smith & Wesson M&P Tactical Range Bag. The M&P Bag features a weather-resistant exterior, ID pocket, tons of pockets as well as an internal removable caddy that is useful for carrying around ammunition. Truly a versatile bag worthy of being your "go-to" bag for any type of range trip.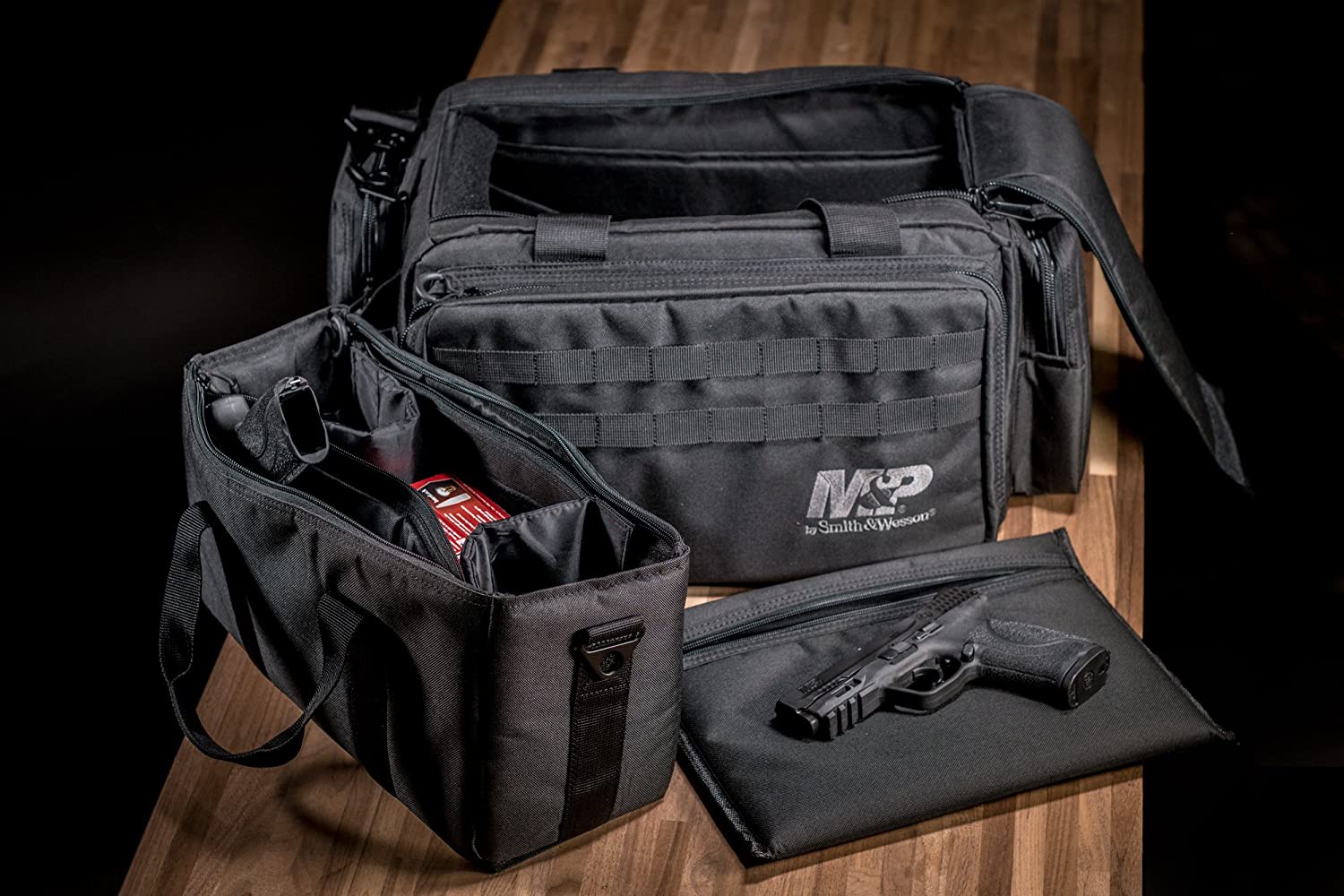 BLACKHAWK Sportster Tactical Carbine Case
Perfect for the AR owner, the Blackhawk Sportster boasts a heavyweight D600 polyester construction with a thick PVC Laminate for stability while still offering you a soft internal fabric for protecting your optics and more sensitive firearm components. This bag is perfect for tossing in a handful of loaded magazines, and your favorite optic-equipped AR and heading out to the range or your deer stand.