AllOutdoor's 12 Days of Christmas Day 5: Shooting Mats and Bags
Luke Cuenco 12.14.21

Shooting bags and shooting mats are some of the best tools to bring with you to the shooting range or to your latest competition. A good shooting mat can make an off-grid shooting get-together a much cleaner and comfortable experience while shooting bags can completely change the game when it comes to shooting from nearly any position that requires you to rest your gun on an object. Today as part of our 12 Days of Christmas set of articles we're bringing you some of the best shooting bags and shooting mats to add to your gear collection or maybe to give as a gift for that special person in your life who needs a little extra gear.
AllOutdoor's 12 Days of Christmas Day 5: Shooting Mats and Bags
The Armageddon Gear Game Changer is one of the best buy-and-go shooting bags currently on the market. It is dense enough to hold itself stable on almost any rounded object and features two convenient carry handles, a hidden zippered fill read for fine-tuning your bag as well as five pounds of included pelletized-polymer fill.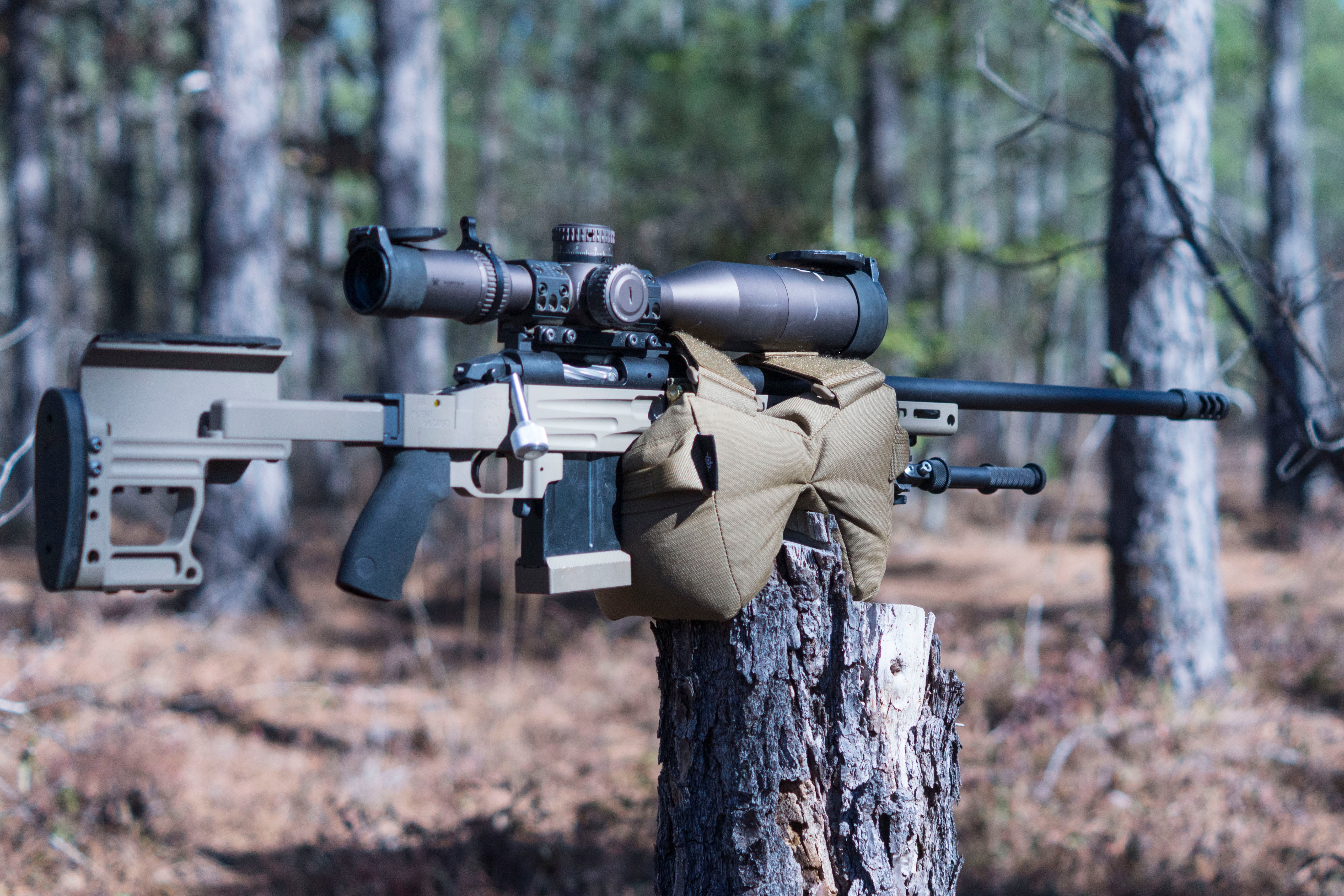 This portable shooting mat has a nice thick padded interior and is made from durable and tightly woven 1000D nylon. The bag is both weather resistant and washable meaning if you get it dirty it can easily be cleaned. The bag also features several pockets and covers which allow you fast access to your essential shooting accessories. Finally, the bag folds into a nice and flat package and can be carried either over the shoulder or by hand with its suitcase-style handle.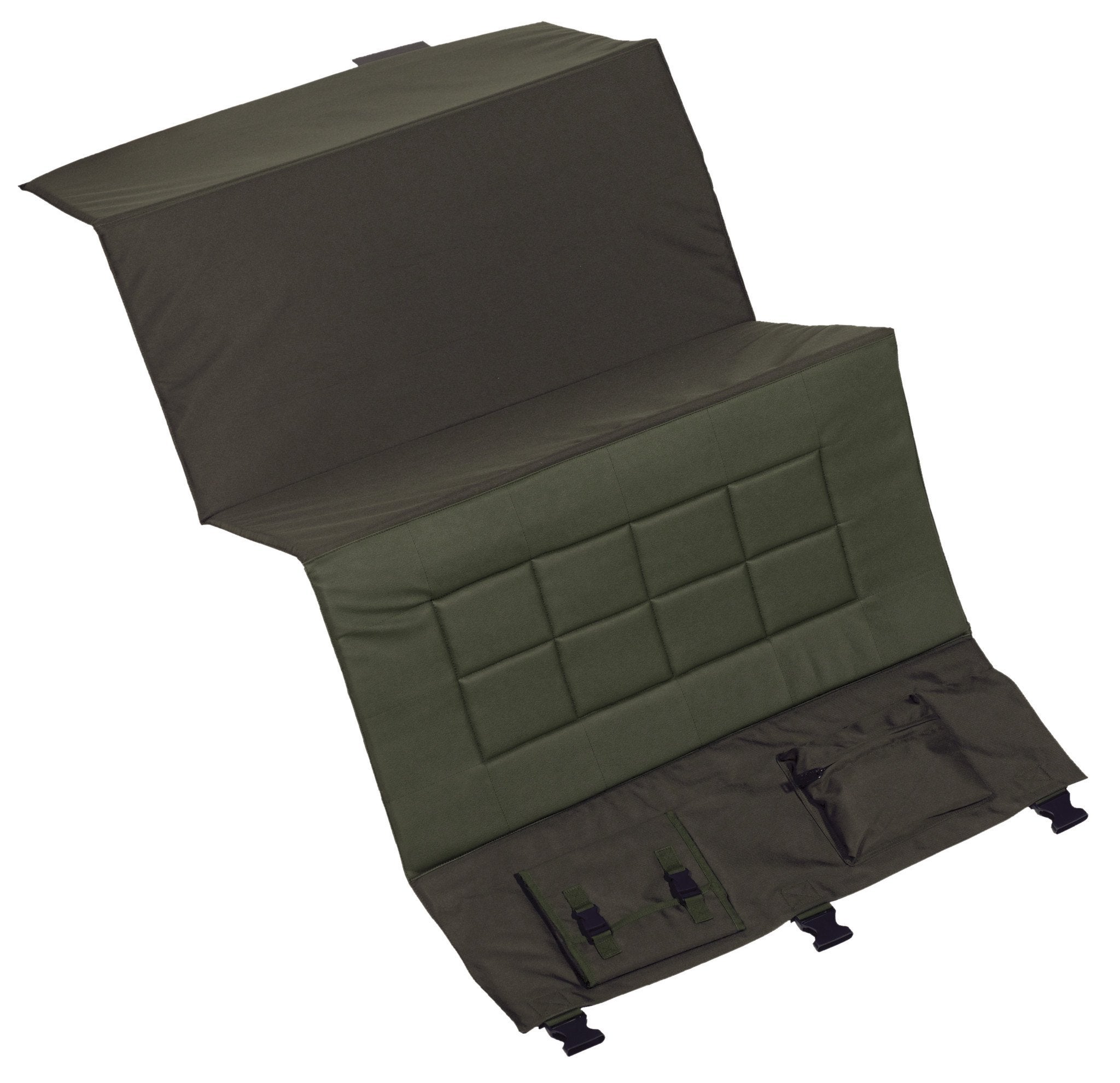 Caldwell Shooting Tack Driver X Bag
This new X Bag is one of the oddest looking but most useful shooting bags I've ever used. If you're shooting from a cattle gate or fence post the Tack Driver can handle it. The bag features a combination of materials on the outside that won't mar up your firearm while still giving it enough grip on the gun to keep it from sliding around needlessly.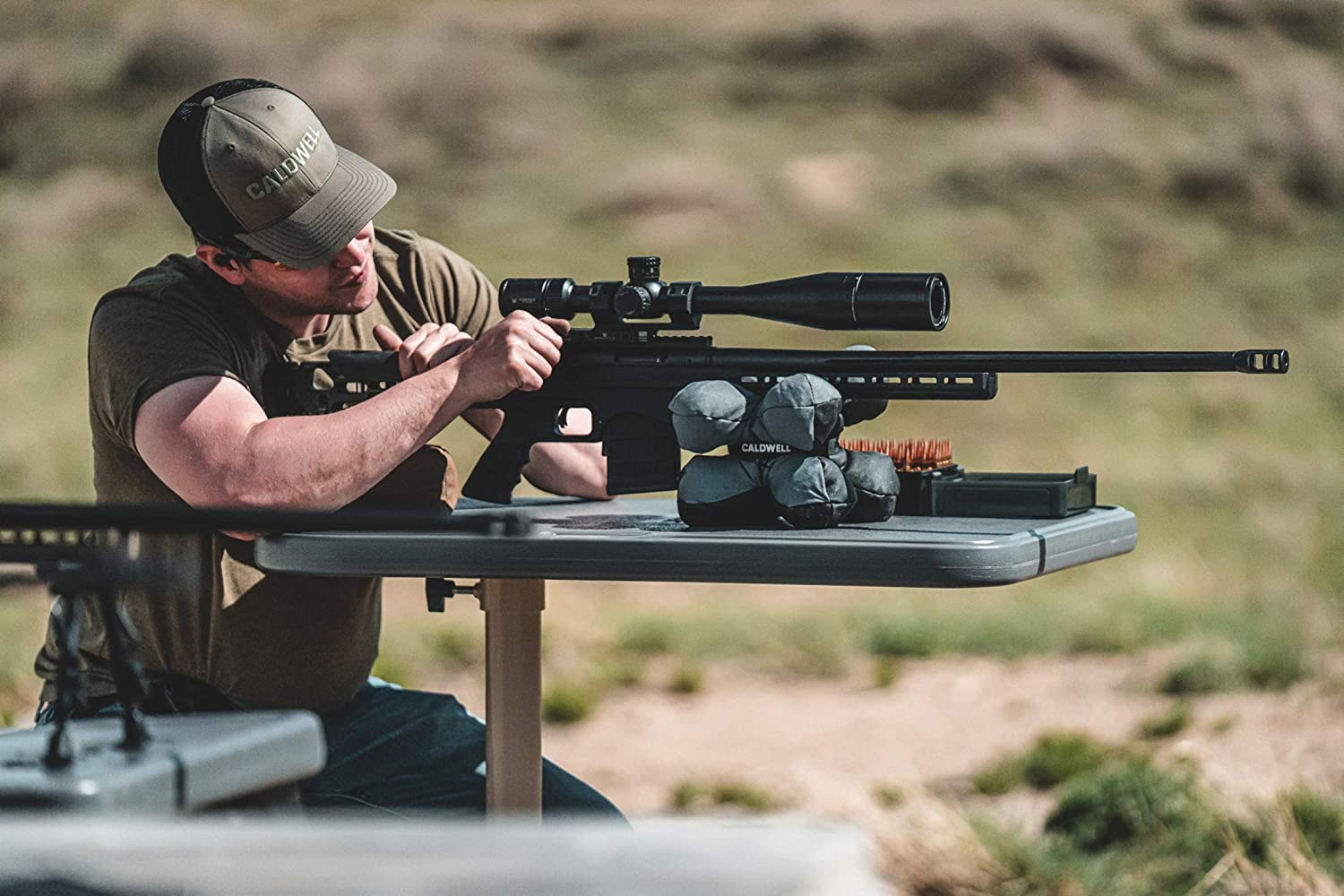 Do you like not having to carry extra stuff to the range with you? This is the perfect product for that. While NcStar might have a dubious reputation for producing cheap optics, this sub $100 shooting mat and rifle case combines two of the most essential pieces of equipment needed for long-range shooting and combines them into one product that you can open up, shoot with, close up and leave with all without having to carry the shooting mat separately.