Strike Jellyfish SRO Cover and Contests: Christmas Goods and Fun
Eve Flanigan 12.16.21

Strike Industries of California just released a new gadget that makes a great stocking stuffer for anyone who uses a Trijicon SRO. The Strike Jellyfish is a transparent, flexible cover that fits over the SRO to safeguard it against impact and moisture. This cover is made from thermoplastic polyurethane (TPU) and is precisely shaped to provide a snug fit over the optic. Apertures allow for a full view through the lens and full access to brightness controls. Adjusting zero or changing a battery requires removal of the Strike Jellyfish.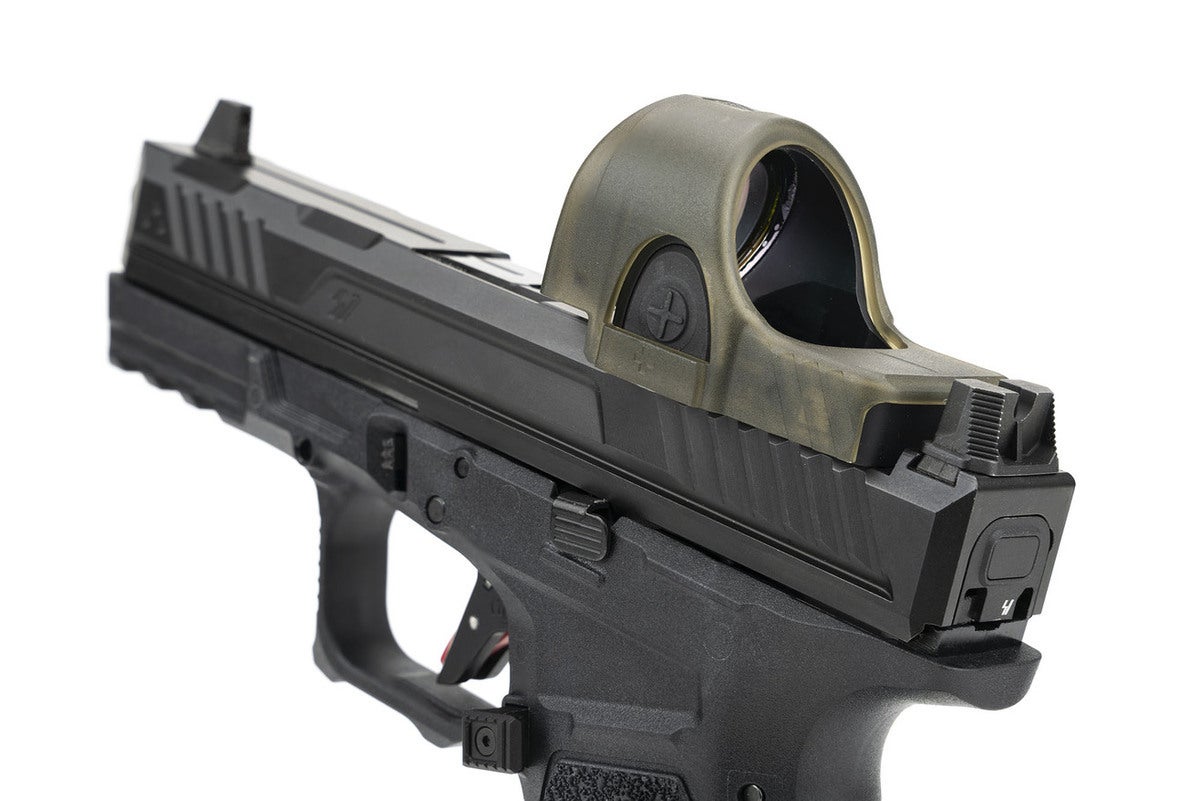 For hunting or tactical use, the Strike Jellyfish can be useful as it protects against abrasion on the optic and knocks from rough use. Strike Industries claims it works well even when the optic is used as a leverage point for racking the slide against a belt, boot, etc. While it will fit the SRO precisely, if the gun is wearing a rear sight, some trimming may be necessary depending on the distance between the rear sight and optic.
The cover is packed in a handsome little cardboard box that's suitable for gifting. On the optic, the cover practically disappears – visually speaking – thanks to its precise, made-for-SRO shape.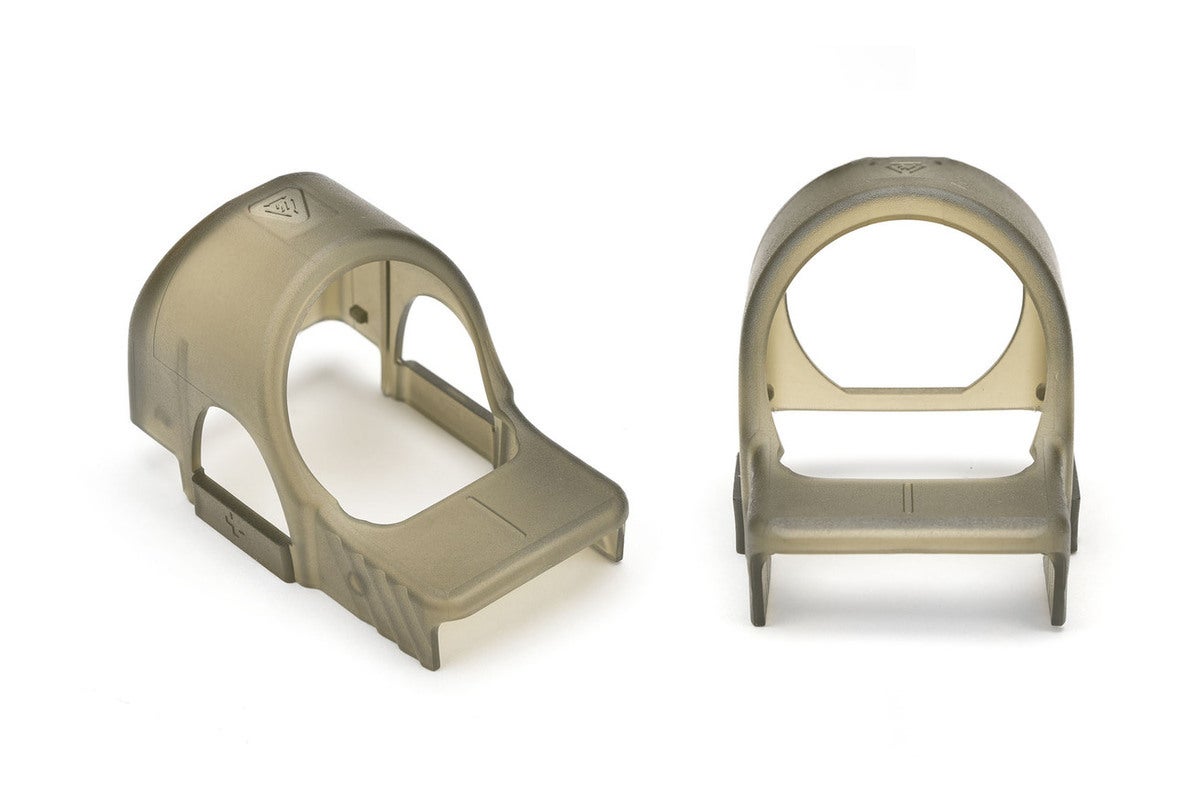 Strike Industries' design is unique and appears to be a practical accessory for red dot sights. The Jellyfish is the third in a series of similar, but not identically designed optics covers made by Strike Industries. Covers for the EOTech MRDS and some variants of the Trijicon RMR are also offered; priced at $2 and up. The Trijicon SRO Strike Jellyfish can be ordered direct for $19.95.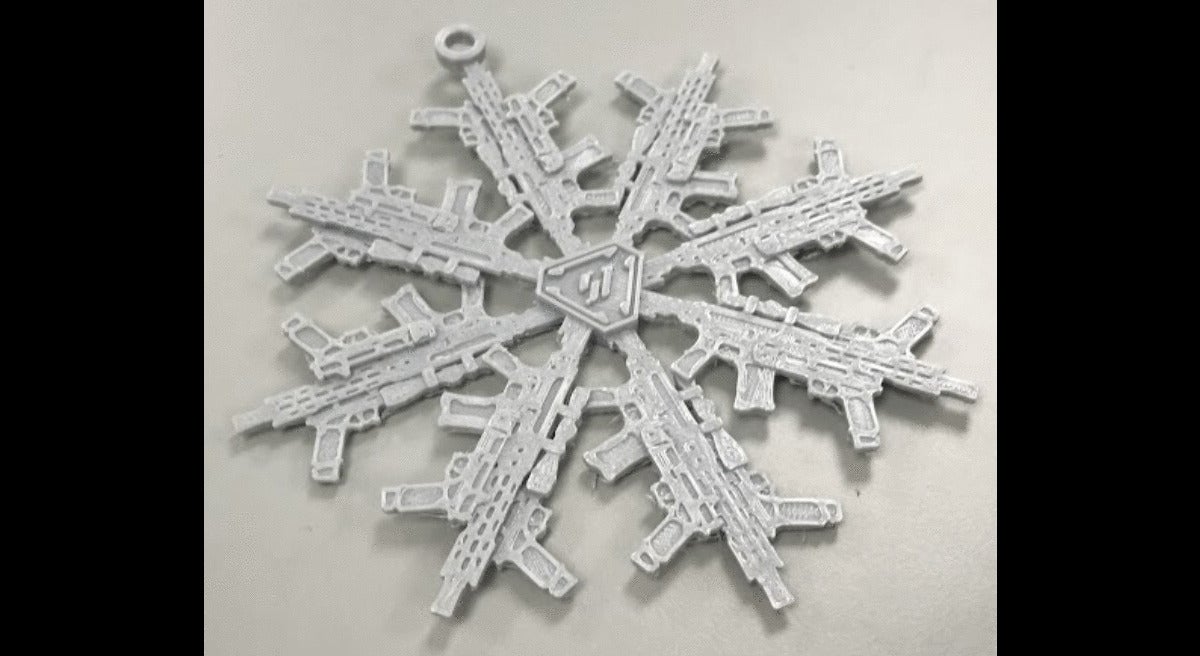 In addition to having great stocking stuffers, Strike Industries is keeping it fun by offering an AR field strip/reassembly video contest called The Strike Game, plus a brand/tactical-themed 3-D printed ornament contest. See website for details.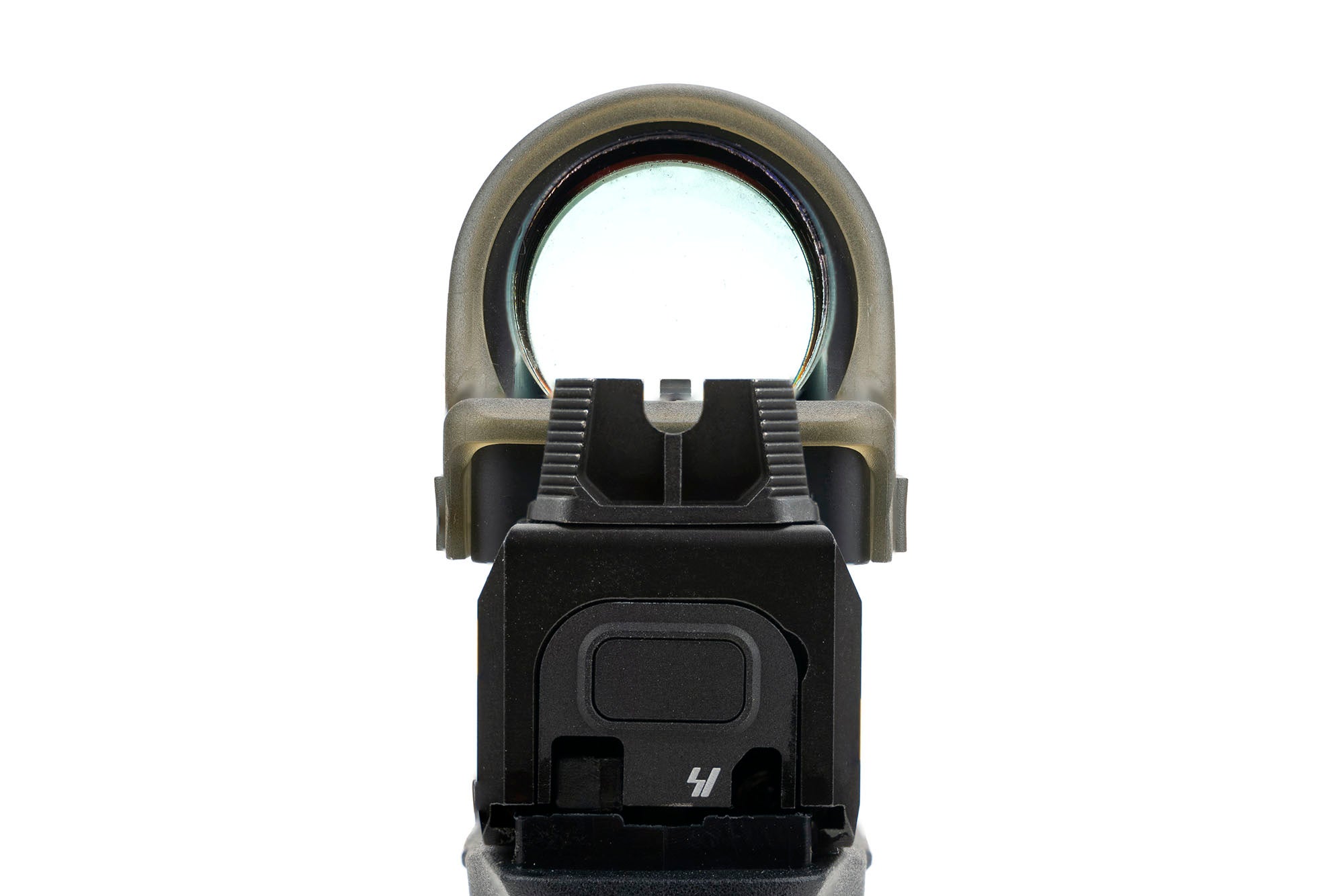 Specs of the Strike Industries Strike Jellyfish are as follows:
Length: 58.00mm (2.28 inches)
Width: 35.57mm (1.40 inches)
Height: 36.00mm (1.42 inches)
Weight: 0.1 ounce
Weight with Package: 0.4 ounce