AO Review: Springfield Armory 1911 Loaded Marine Corps Operator
Nicolas Lenze 12.27.21

I'm not going to get into any of the 1911 or .45 ACP controversies in this review. If you think the platform holds no value, move along. If you think it's the best handgun out there, maybe go shoot some newer pistols. If you fall in the middle, and you understand that every piece of gear has trade-offs, you're in the right place. The 1911 pistol, and all of its variants, have served in a wide variety of roles over the past 110 years. The handgun saw service in numerous wars, on the hips of police officers, in the hands of competitive shooters, and for the purposes of this article, alongside the boots of backpackers. Defense in the outdoors is a touchy subject with some. Caliber debates are even hotter when talking about defense against animals. Though the .45 ACP is thought by some not to be enough, the long and short of it is that it makes big holes, and comes out of a very shootable platform. Today, we're going to be looking specifically at the Springfield Armory 1911 Loaded Marine Corps Operator.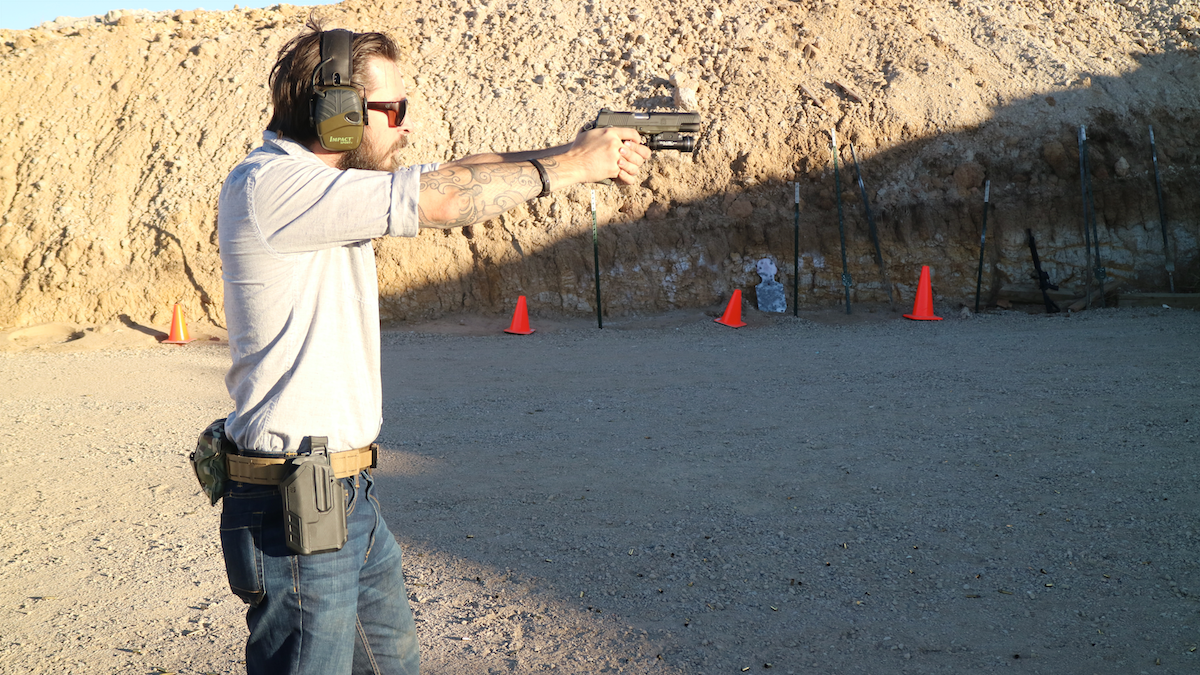 The 1911 Loaded Marine Corps Operator: Specifications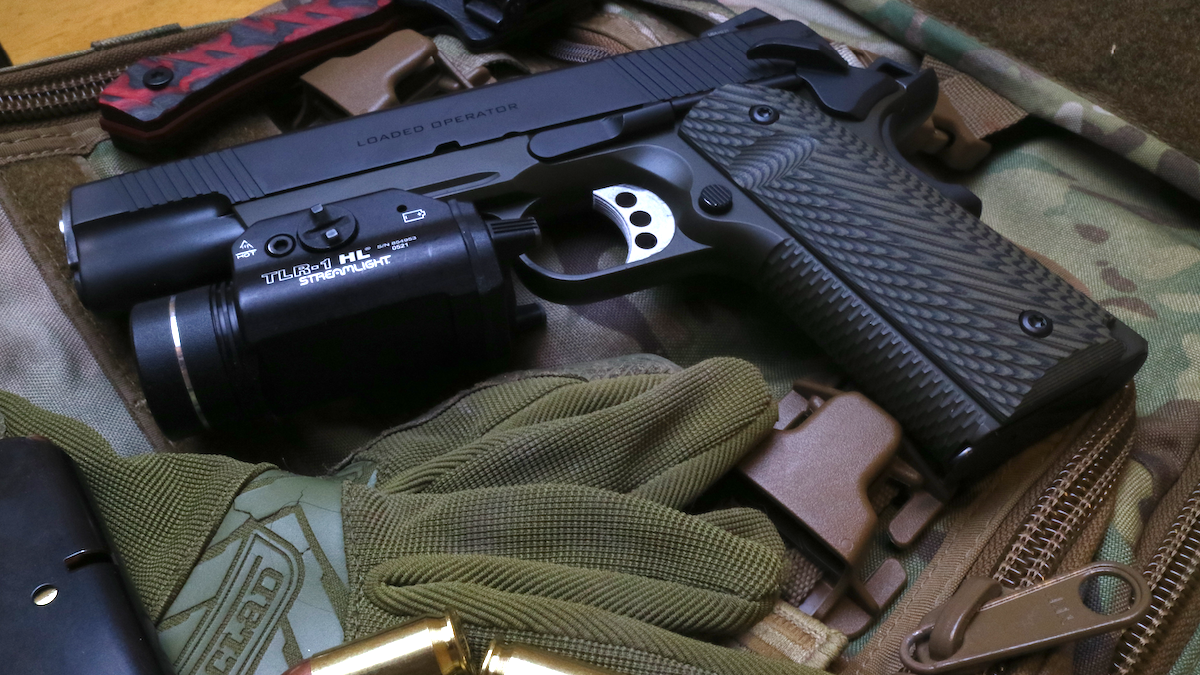 Barrel length:

5"

Height:

5.5"

Weight:

43 oz

Overall length:

8.6"

Caliber:

.45 ACP

Capacity:

7 rounds

MSRP:

$1,308.00
First Thoughts On The Springfield Armory 1911
After picking the gun up from Centennial Gun Club, my local gun store, I immediately began fiddling and dry firing. The soft pistol case it came with was a nice addition, as it's much more useful than the packaging most firearms come in. The two-tone styling sets this gun apart from other 1911s. It's difficult to find a pistol more attractive than a classic 1911, but the color scheme suits this more modern interpretation of the platform.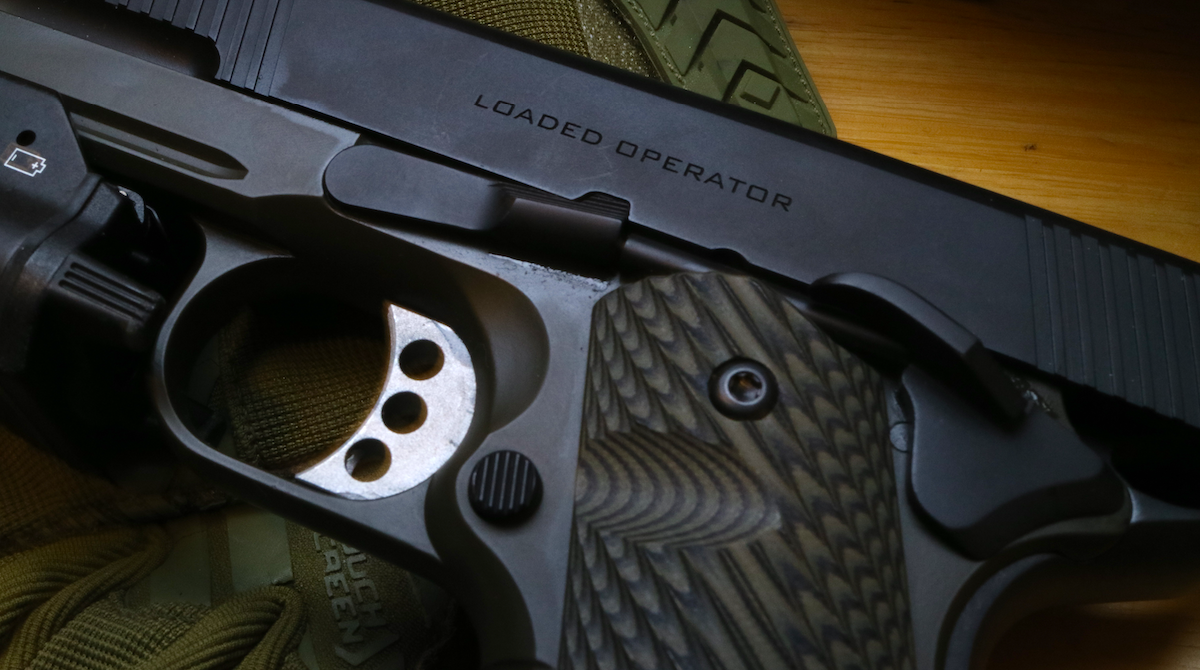 Activating and deactivating the safety is tactile and gives you just enough resistance. I never had to fight to use it, but it also wasn't loose enough to worry me. I found the forward serrations to be the right amount of grabby and pleasant to look at. The non-traditional texture on the front strap was an interesting and welcomed departure from the norm. It later proved to be very effective.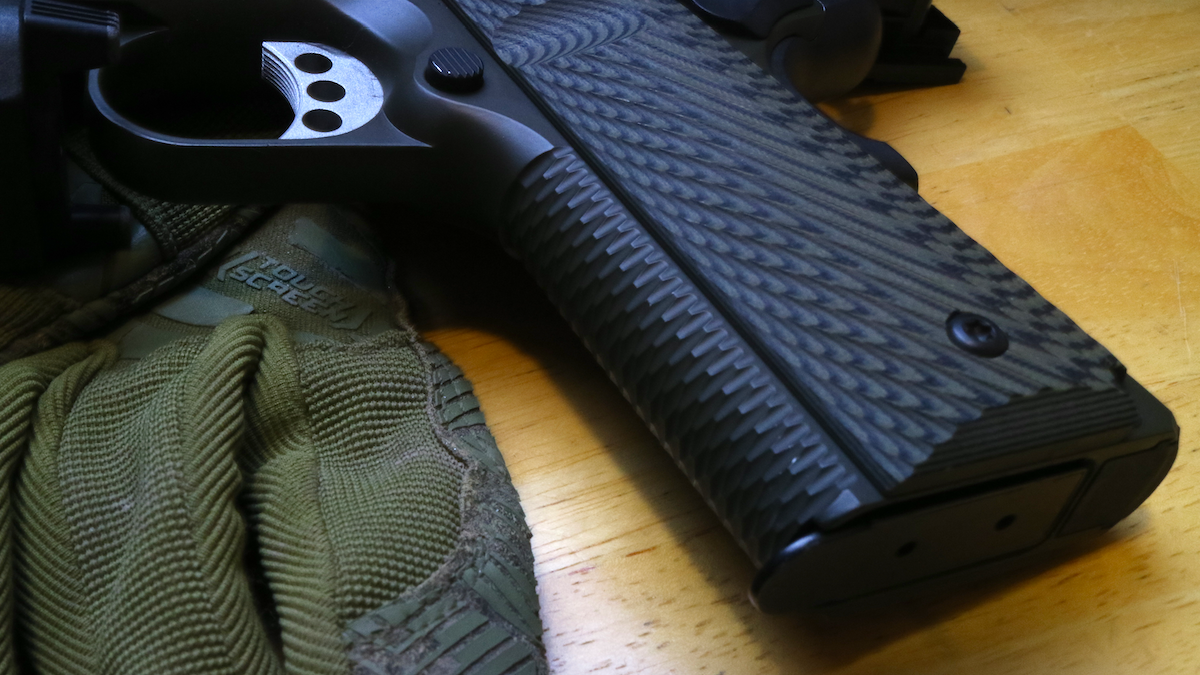 One thing about the gun that's both negative and positive is the weight. At almost three pounds, all of that steel is the perfect counter to the recoil of the .45 ACP cartridge. However, if we're talking about carrying this gun while trekking in the outdoors, 43 ounces can be a problem for some.
Operating The Operator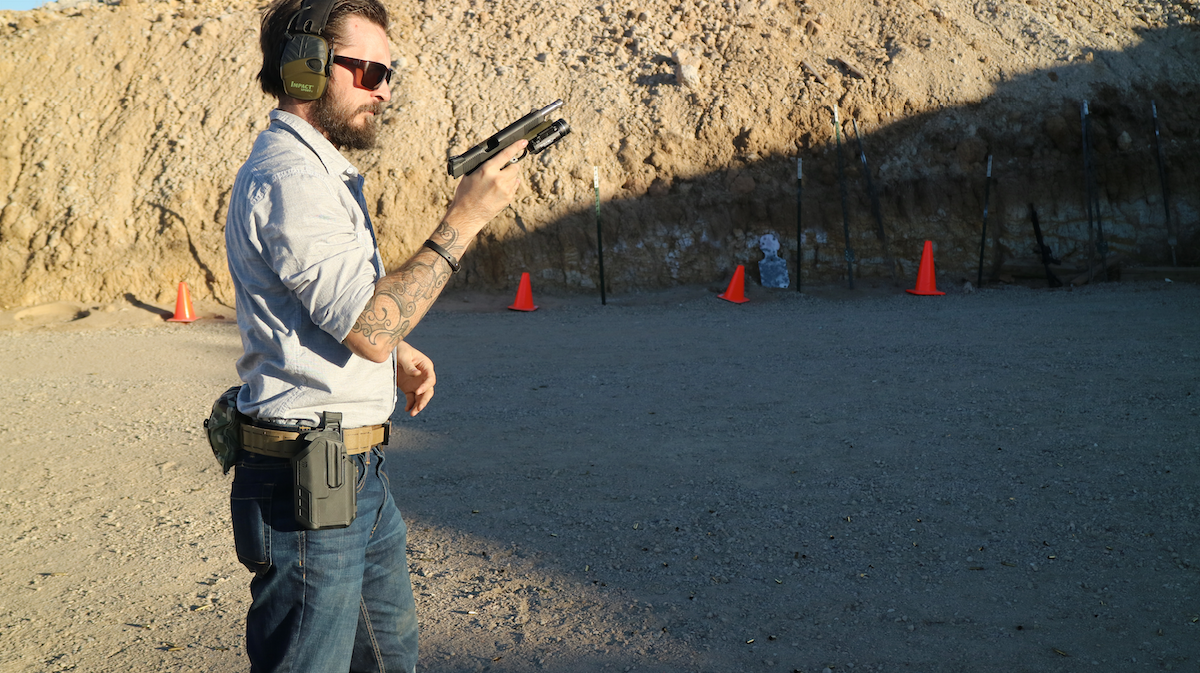 There's no point in carrying a firearm that won't hit where you point it. Weight is definitely the largest drawback of the 1911 platform. The trade-off is a gun with enough weight to tame the reaction from pushing such a fat bullet down the barrel. Less recoil also means faster follow-up shots that are going to land on target. I shot a few groups for casual accuracy. Standing, with a two-handed grip, these were shot at 15 yards, which is probably (and unfortunately) farther than your defense against an animal will be.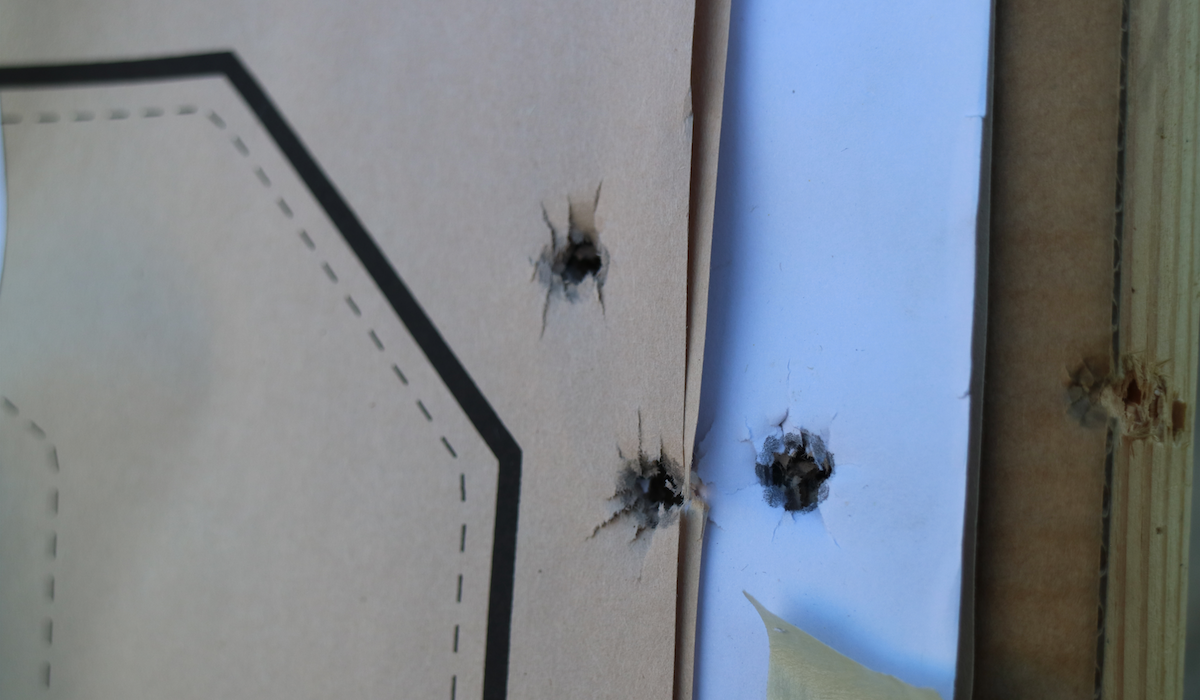 The weight and ergos make this pistol incredibly quick. I was dinging steel and burning down Bill drills without issue, aside from the struggles I had with my holster. The sights were easy to acquire, even on this very sunny day. The natural pointability and crisp trigger make this a great gun for quick shooting.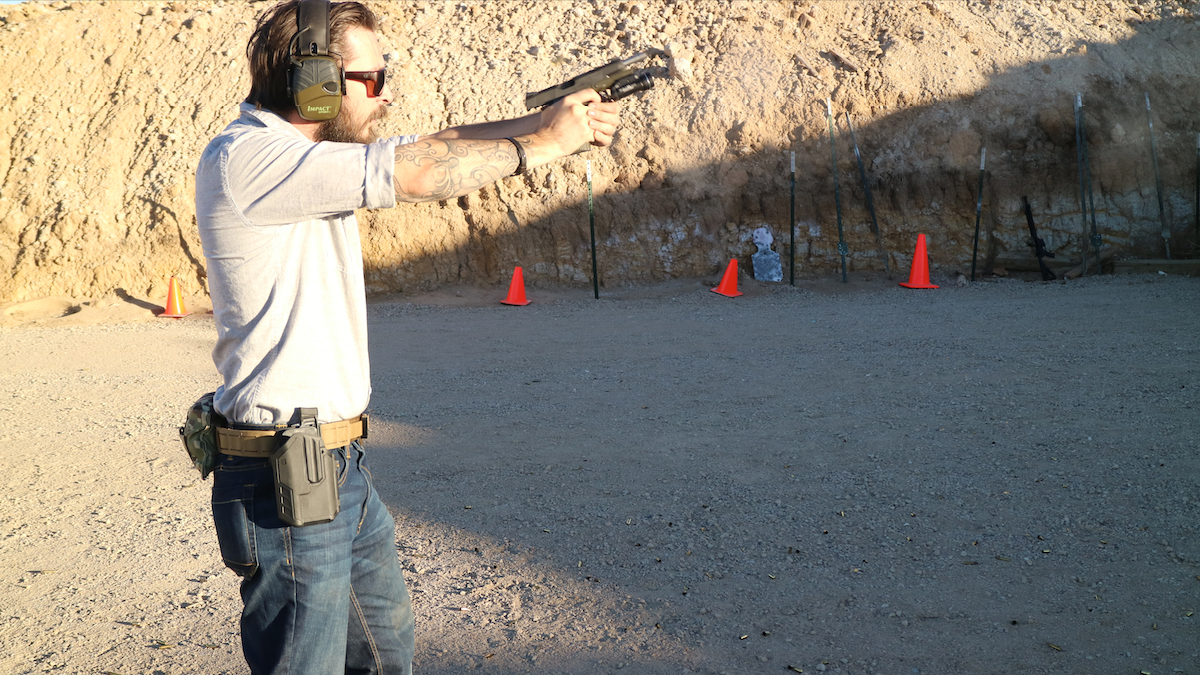 On the first day of testing, I put 200 rounds of 230-grain Sellier & Bellot FMJ through the gun without a single malfunction. Drills, (many) reloads, and mag dumps couldn't get the Marine Corps Operator to fail.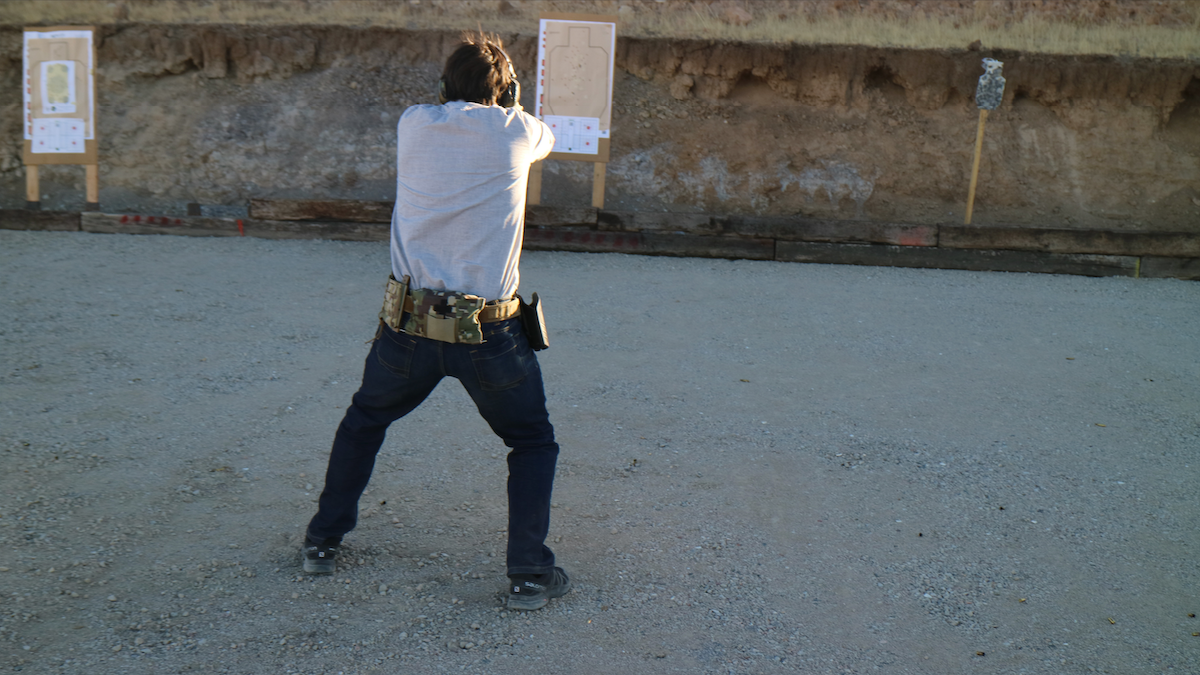 While this review is coming from the perspective of defense, I'd love to run this gun in a competition. The sound of .45 ACP slapping steel is incredibly satisfying.
Thoughts From A Non-Operator: Conclusions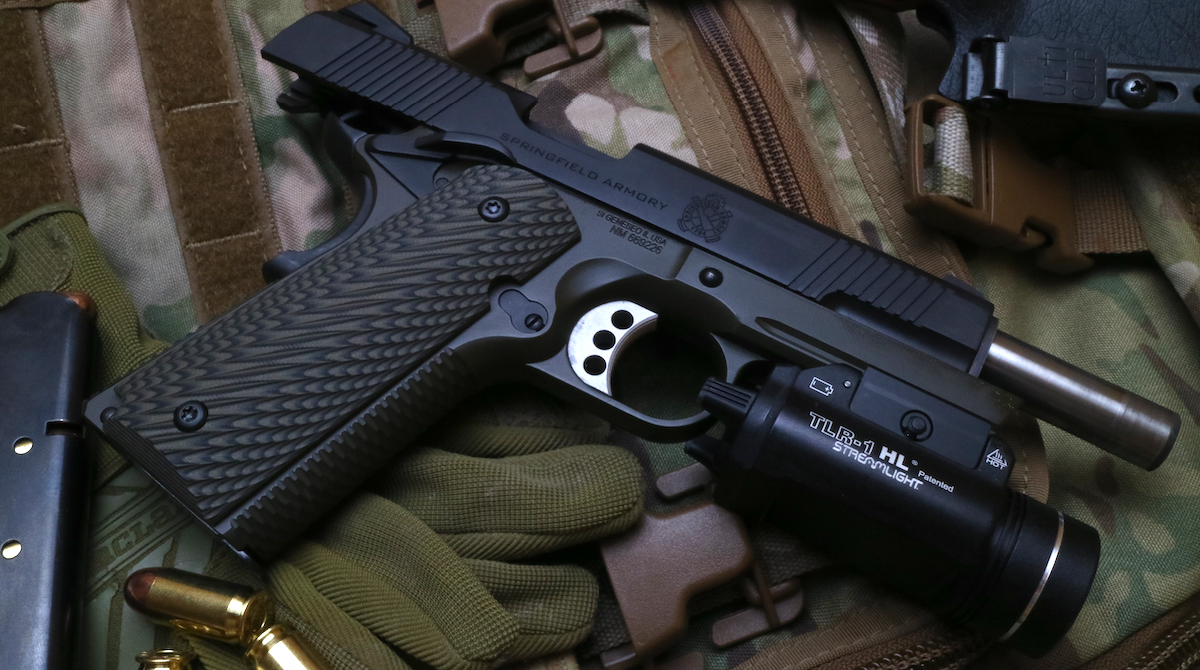 All of the benefits I mentioned earlier collide into what proved to be an extremely capable firearm. I'm by no means the best shooter around, but I was consistently hitting alphas everywhere from three to 20-ish yards, and even while shooting on the move. The gun feels so natural to shoot.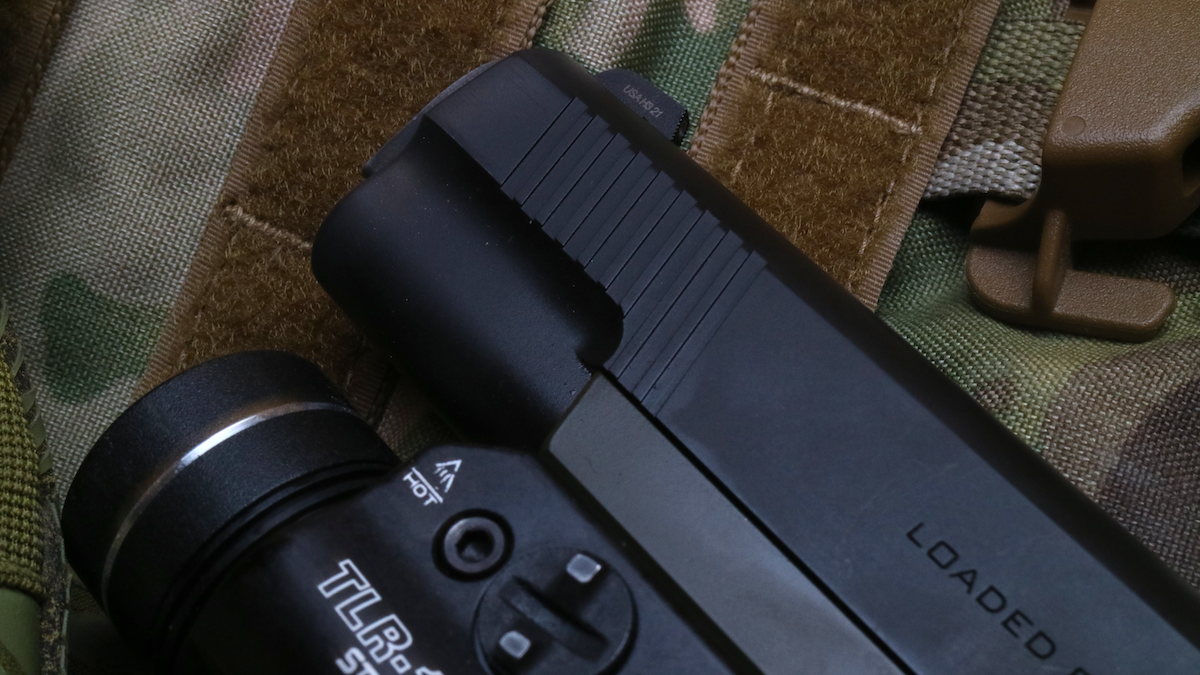 Another thing that contributed to the ease of use is the controls. The ambi safety is positive and well-made. The slide catch was easy to drop when releasing the slide, though I do have to use my support hand thumb to do this. I just use it as if it was the bolt release on an AR, and it doesn't slow me down at all. This is kind of a cheat, since it's what 1911s are known for, but the trigger was a dream. You know when you've been driving the same car for a while, and it almost feels like the car is responding to your thoughts? That's what using this trigger feels like.
I know some purists get upset about rails on 1911s, but the future is now, old man. The addition of an accessory rail is a feature that I consider mandatory. Remember, we're talking about a defensive weapon, not a showpiece. The more capabilities the gun has when you're fighting for your life, the better.
Aside from a small pinching problem with the safety, the only real downside I could find was one that plagues the platform, not the Springfield Armory Marine Corps Operator specifically. That downside is capacity. Extended magazines are available but the capacity is still far below what a more modern semi-auto will give you. When it comes to defense, especially against animals, I want as many chances as I can get.
Overall, the Springfield Armory 1911 Loaded Marine Corps Operator impressed me. I have seen a LOT of 1911s go down on the range, but this one didn't even hiccup. It is comfortable, accurate, and a pleasure to look at.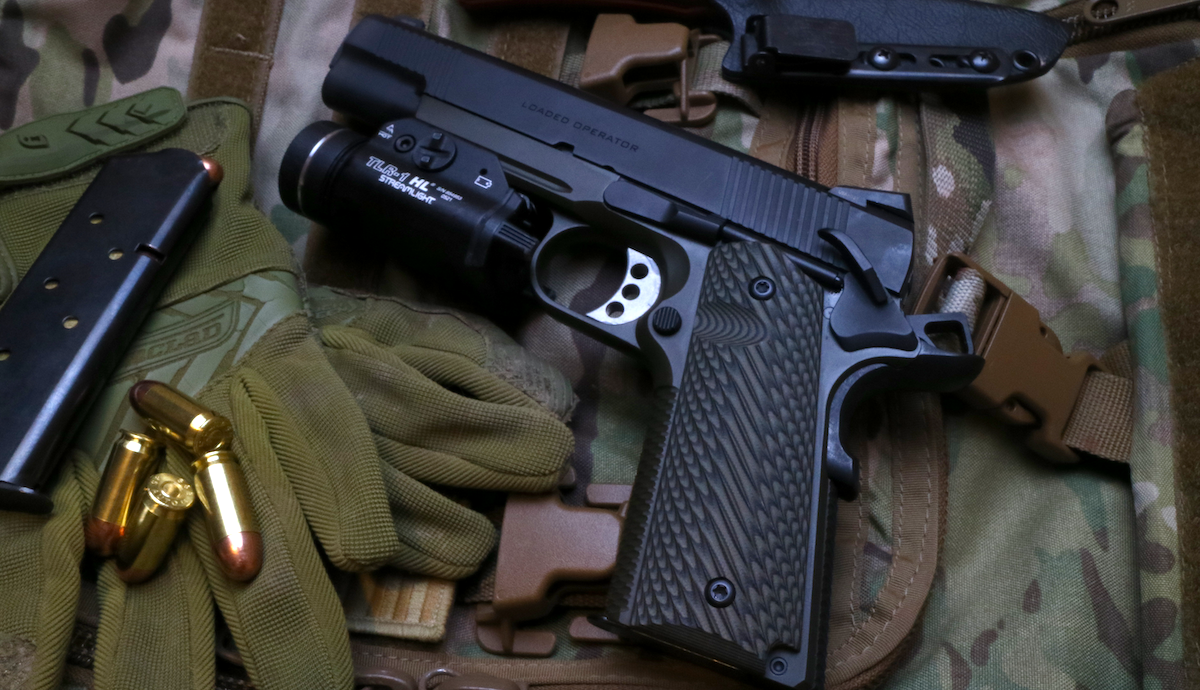 If you like what you read above and want one of these beautiful pistols for yourself, you can find all of the details on the Springfield Armory website. If you want more picture and video content from Springfield, be sure to follow them on social media. You can find them on Facebook, Instagram, and YouTube. Keep enjoying nature and be safe out there!