NEW Savage Arms A17 WSM – Semi-Automatic .17 WSM Rimfire Rifle
Luke Cuenco 01.11.22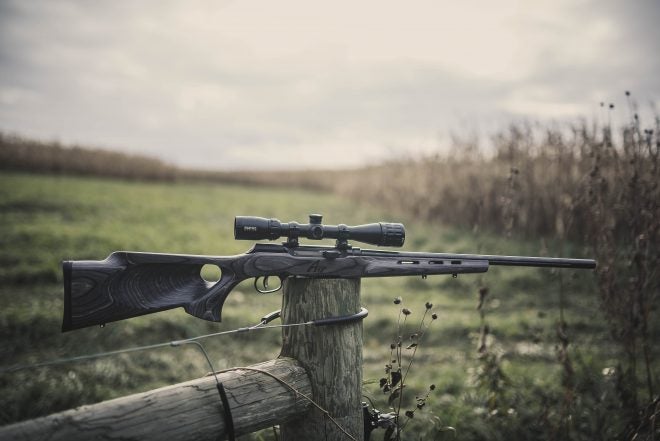 The .17 WSM (Winchester Super Magnum) cartridge has been a popular bolt-action rifle cartridge for varmint hunters and small game hunters alike. The high-velocity lightweight cartridge provides shooters with an extremely fast and flat shooting round that expands reliably and downs targets efficiently. Savage Arms has just announced the introduction of the .17 WSM to their A-Series of rifles with the new A17 WSM in both a sporter and thumbhole laminate stock configuration.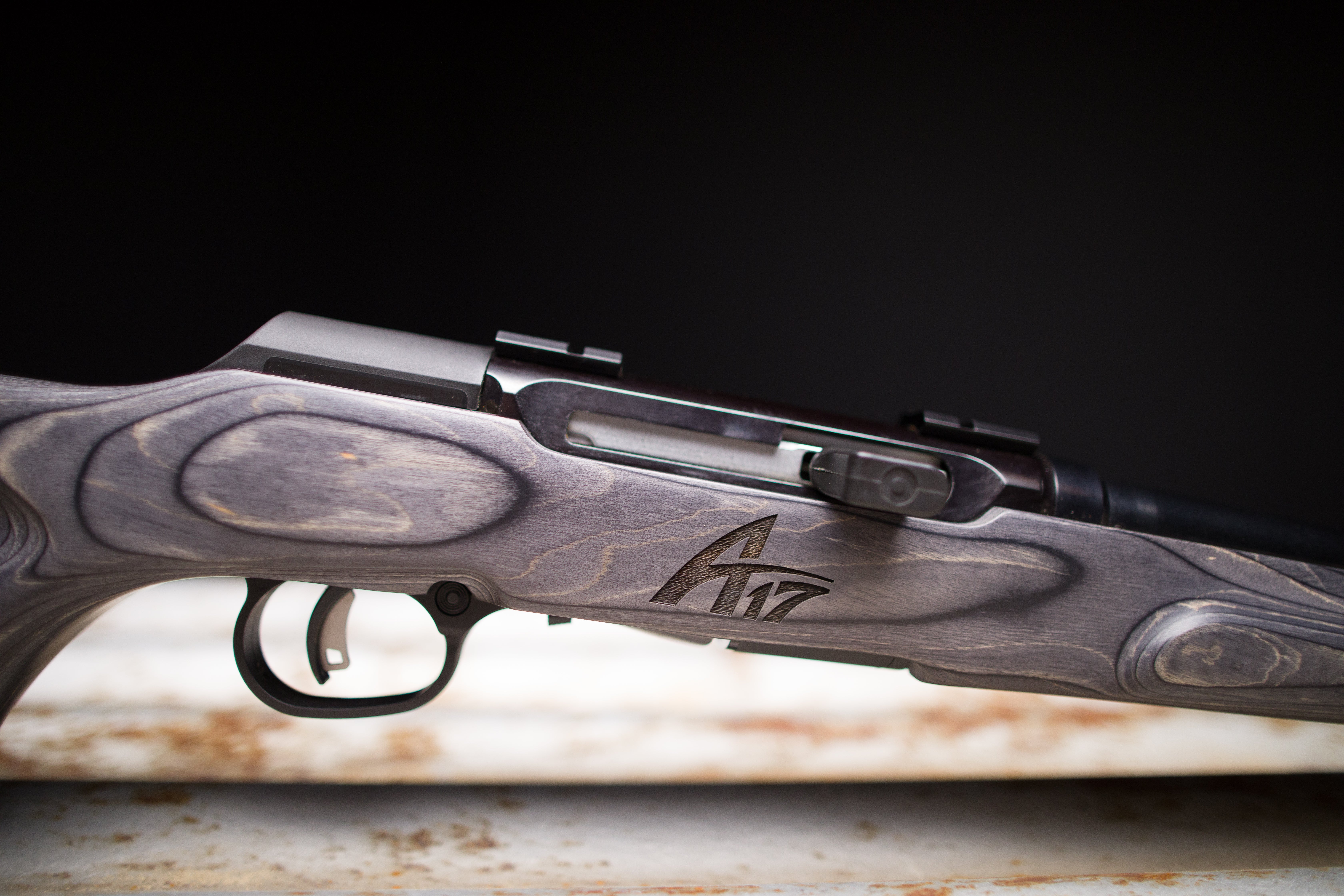 The New A17 WSM – A 17 WSM Semi-Automatic Rimfire Rifle
Savage has seen outstanding performance from the 17 WSM cartridge and felt it could be optimized in new platforms," Jessica Treglia, Sr. Brand Manager at Savage Arms said. "The A Series rifles have a delayed blowback design that accommodates this caliber with limited modifications, making it an ideal action for the WSM cartridge.

"We are launching the A17 chambered for 17 WSM in two of our more popular configurations," Treglia added. "Both are designed for target shooting and varmint hunting applications and have rigid laminate stocks. Both the Target Thumbhole and Sporter run from Savage's 8-rnd rotary magazine.
The rifle will feature Savage's accurate button rifled .17 caliber barrel, user-adjustable AccuTrigger, and of course, a high-quality laminate stock. The A-Series of rimfire rifles was the first semi-automatic rimfire rifle specifically designed for the .17 HMR (Hornady Magnum Rimfire) and .17 WSM (Winchester Super Magnum) cartridges. The A17 WSM will retail for just over $600 MSRP for the sporter configuration while the thumbhole stock configuration will be sold at an MSRP of just a hair over $700 making them quite affordable.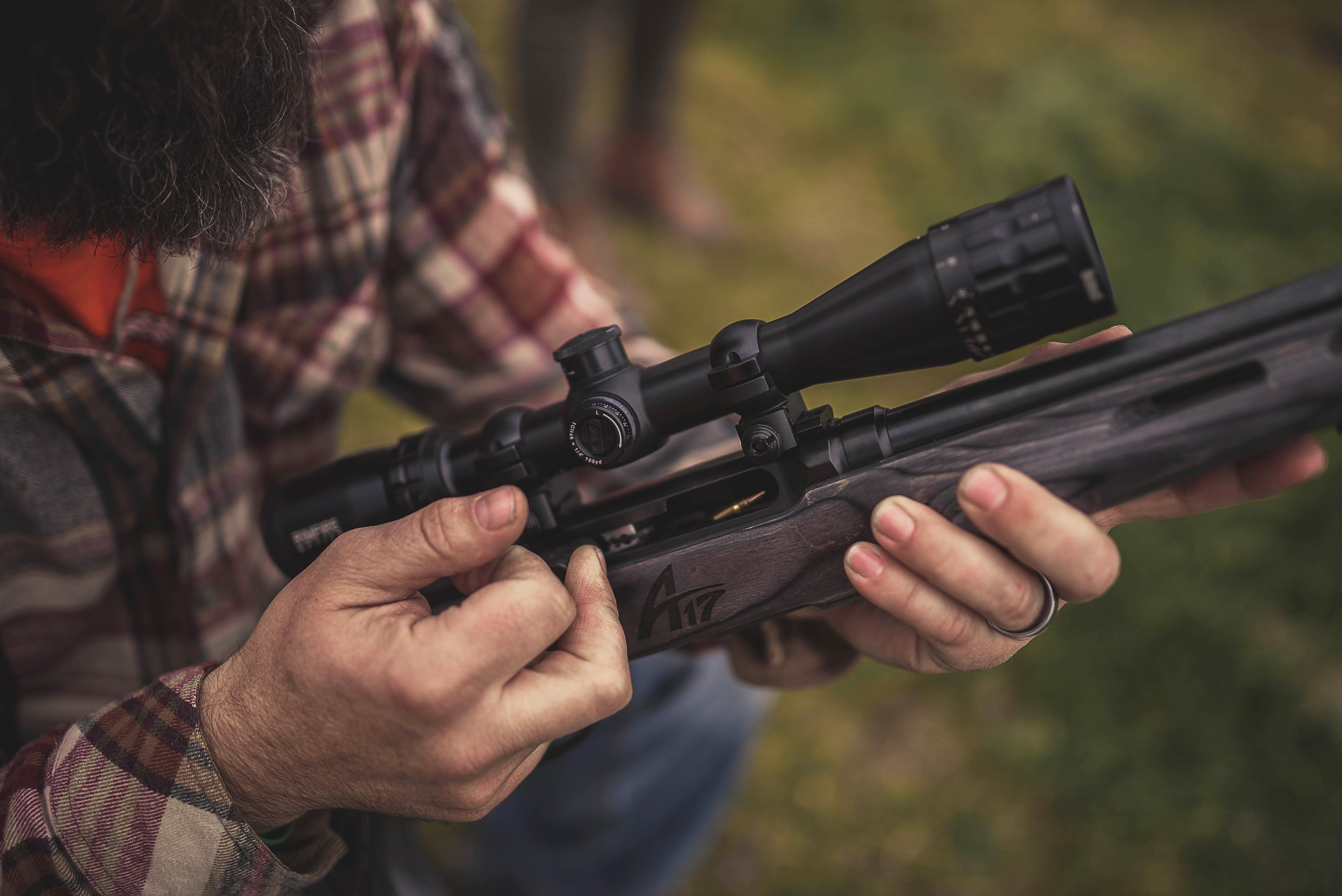 A17 WSM Sporter Features
Gray wood-laminate stock
Delayed-blowback action
Hard chrome bolt with oversized bolt handle
Case-hardened receiver
22-inch button-rifled barrel
8-round rotary magazine
User-adjustable AccuTrigger
MSRP $619

A17 WSM Target Thumbhole Features
Gray wood-laminate thumbhole stock
Fluted heavy target barrel
Delayed-blowback action ensures safe, reliable cycling
Hard chrome bolt with oversized bolt handle
Case-hardened receiver and 22-inch button-rifled barrel
8-round rotary magazine
User-adjustable AccuTrigger™
MSRP $709
FEATURES
First semi-automatic rimfire specifically designed for the 17 HMR and 17 WSM calibers
Gray wood-laminate thumbhole stock
Fluted heavy target barrel
Delayed-blowback action ensures safe, reliable cycling
Hard chrome bolt with oversized bolt handle
Case-hardened receiver and 22-inch button-rifled barrel
10-round rotary magazine
User-adjustable AccuTrigger™