Cabot Guns Moonshot Goes Where No 1911 Maker Has Gone Before
Eve Flanigan 01.13.22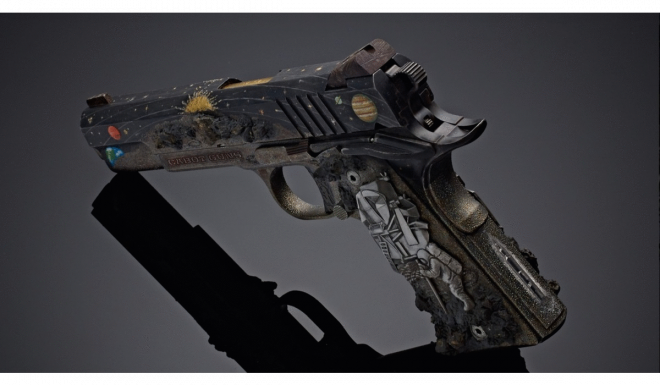 This just in from the now-you've-seen-everything files. But it's so cool we had to share. Cabot Guns, of Pennsylvania, just released a pistol so exclusive there's only one. That's it; one. Because lunar meteorites don't come around every day. Moonshot is the name of Cabot's second pistol released in January 2022. But unlike their other made-to-order 1911s, this one's already made. This one-of-a-kind, lunar-themed gun has chunks of meteorite from our very own moon made into components, including the rear sight, and embedded throughout the gun's exterior. It also sports small diamonds, rubies, sapphires, and gold inlay on the solar system motif.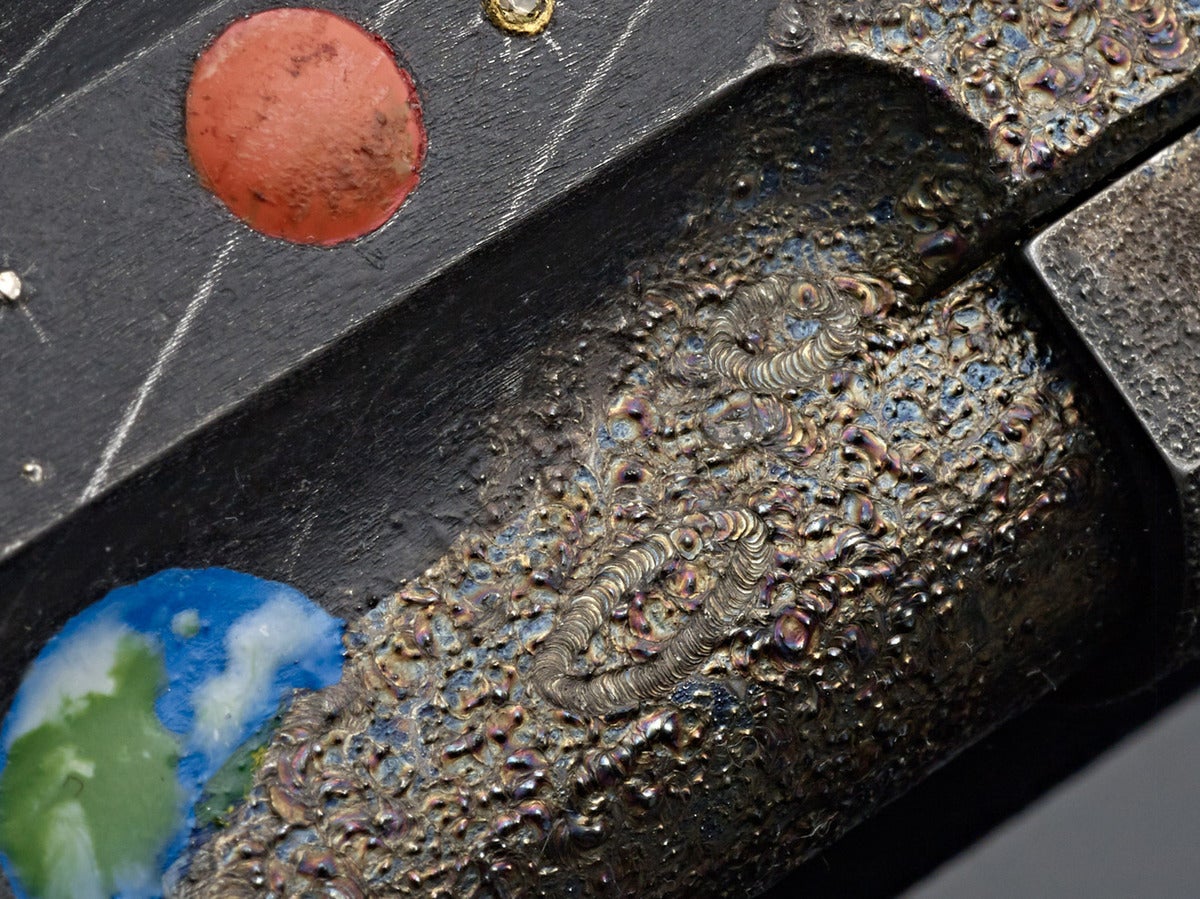 True to Cabot tradition, this is an exclusive pistol with moorings in patriotism. Whether or not a person has memory of the first moon landing, they'll be reminded of the wonder and American pride associated with that moment. Just laying eyes on mere pictures of it communicates the spirit of that historical moment. Meaningful undertones of classical literature are also integrated into the gun's design.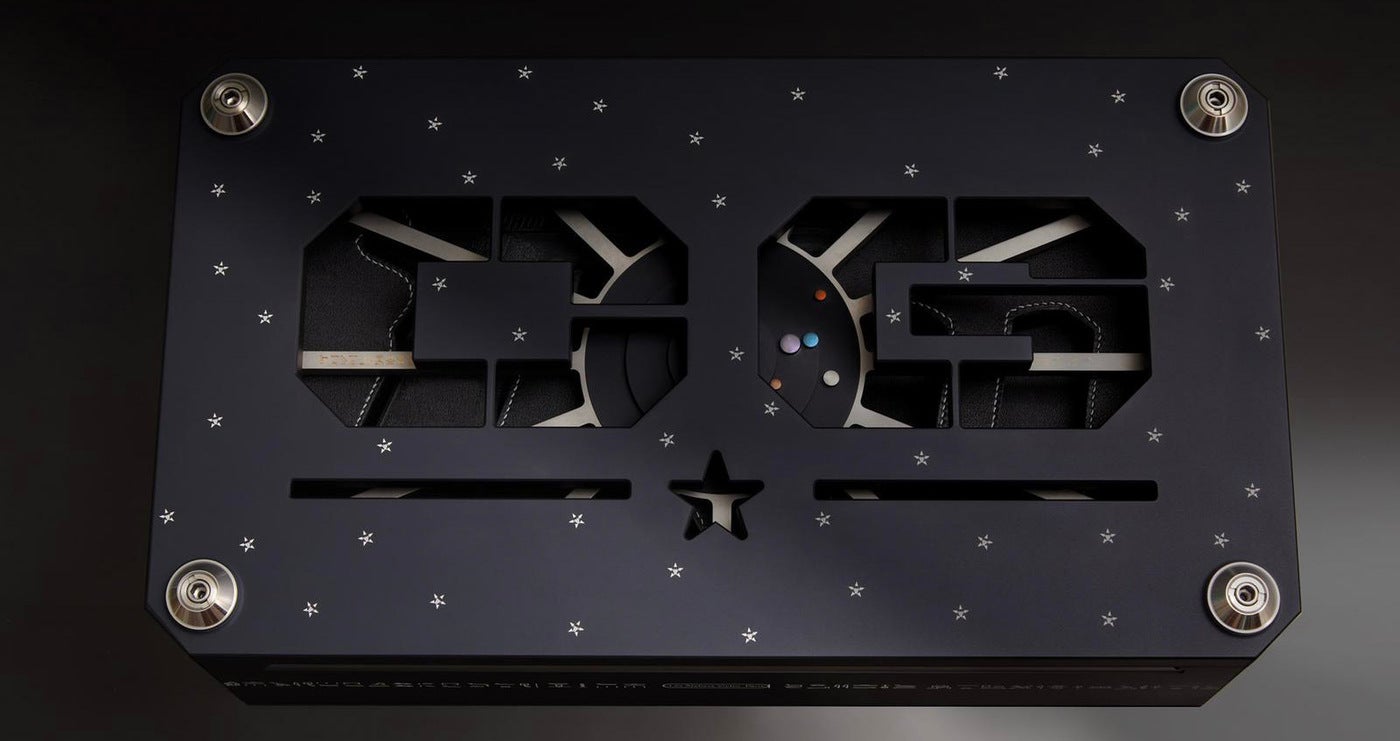 The gun is the result of a three-way collaboration. Cabot partnered with renowned engraver Lee Griffiths, who carved a steel replica of the first moon landing, bas relief style, which is welded onto the grips. A special pistol needs a special case, so Cabot reached out to Parisian design company Les Ateliers Victor to craft the case, which is a work of art on its own. Les Ateliers CEO Benioit Miniou describes the case, stating, ""It is a unique masterpiece shaped out of a massive block of space grade aluminum, with screws redesigned and reshaped to look like SpaceX capsules, a titanium solar system grid that features moving planets, which lock and unlock access to the pistol through a secret astronomical code, and a laser engraved hieroglyphic formula enchanting the case and protecting the Moonshot 1911. I had fun imagining every detail that my master craftsmen would then create."
This is not the first interplanetary rodeo for Cabot. They previously produced another meteor-containing pistol set called Big Bang.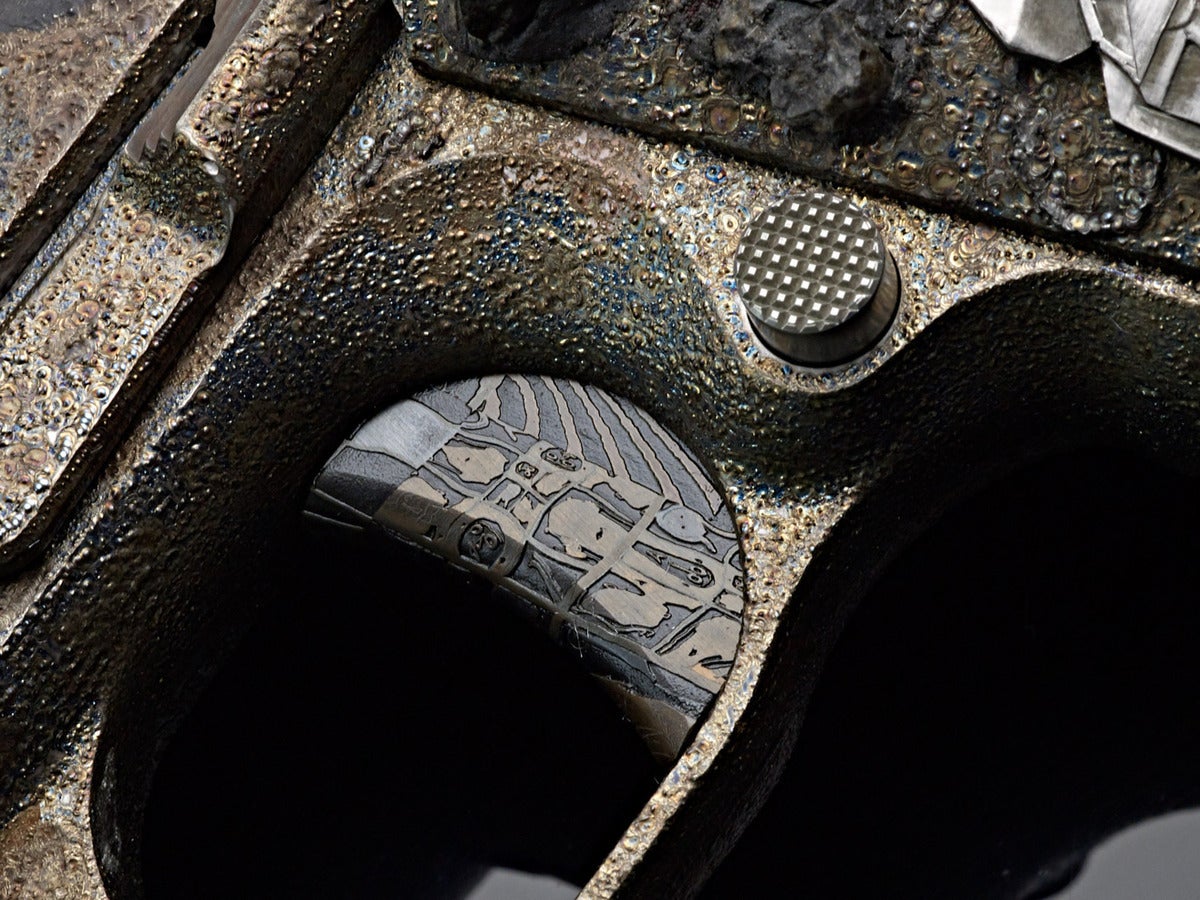 Cabot's Moonshot press release occurred on January 10, 2022, with a $250,000 or best offer price tag. By that evening, there was a purchase pending. So, while it's likely too late to spend your spare change on this pistol, you can own a Moonshot-themed NFT, guaranteed to take up less space than the original. Countdown to that launch has not yet begun.