[SHOT 2022] ALTAMA ABOOTTABAD TRAIL – MID WP
Andrew D 01.23.22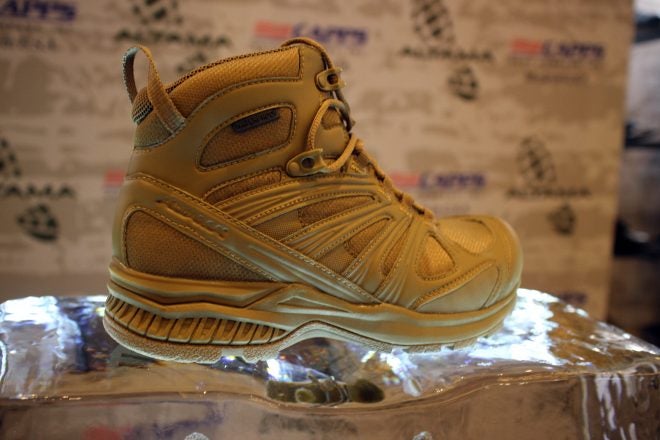 Altama has been upgrading their outdoor line with the updated Altama Aboottabad Trail – Mid WP (Waterproof). With the Aboottabad shoes, Altama reports improved waterproofing and an updated sole for additional traction in rough terrain.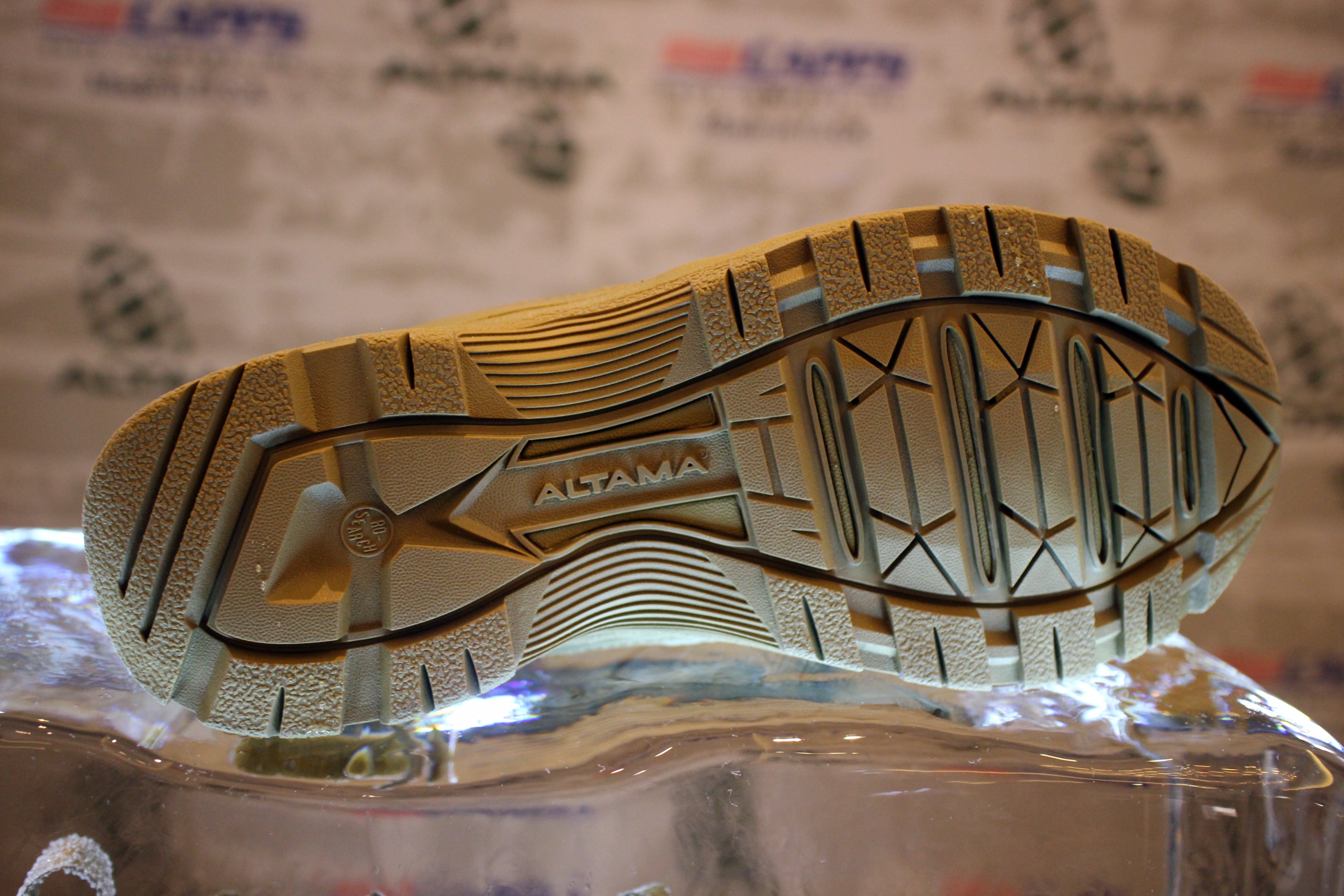 SHOT Show 2022 Coverage on AllOutdoor
Company Information – Altama – Original Footwear
Original Footwear is the parent company of Altama, Original SWAT, and Smith & Wesson® Footwear. Their motto is "To honor the men and women who put their lives on the line to protect, serve, and defend, by providing them with the best boots available."
Altama footwear has been around since 1969 and has been manufacturing Mil-Spec boots for the US DOD and supplying military personnel worldwide. Their footwear is popular with the civilian market for their Altama Maritime shoes.
Altama's Social Media: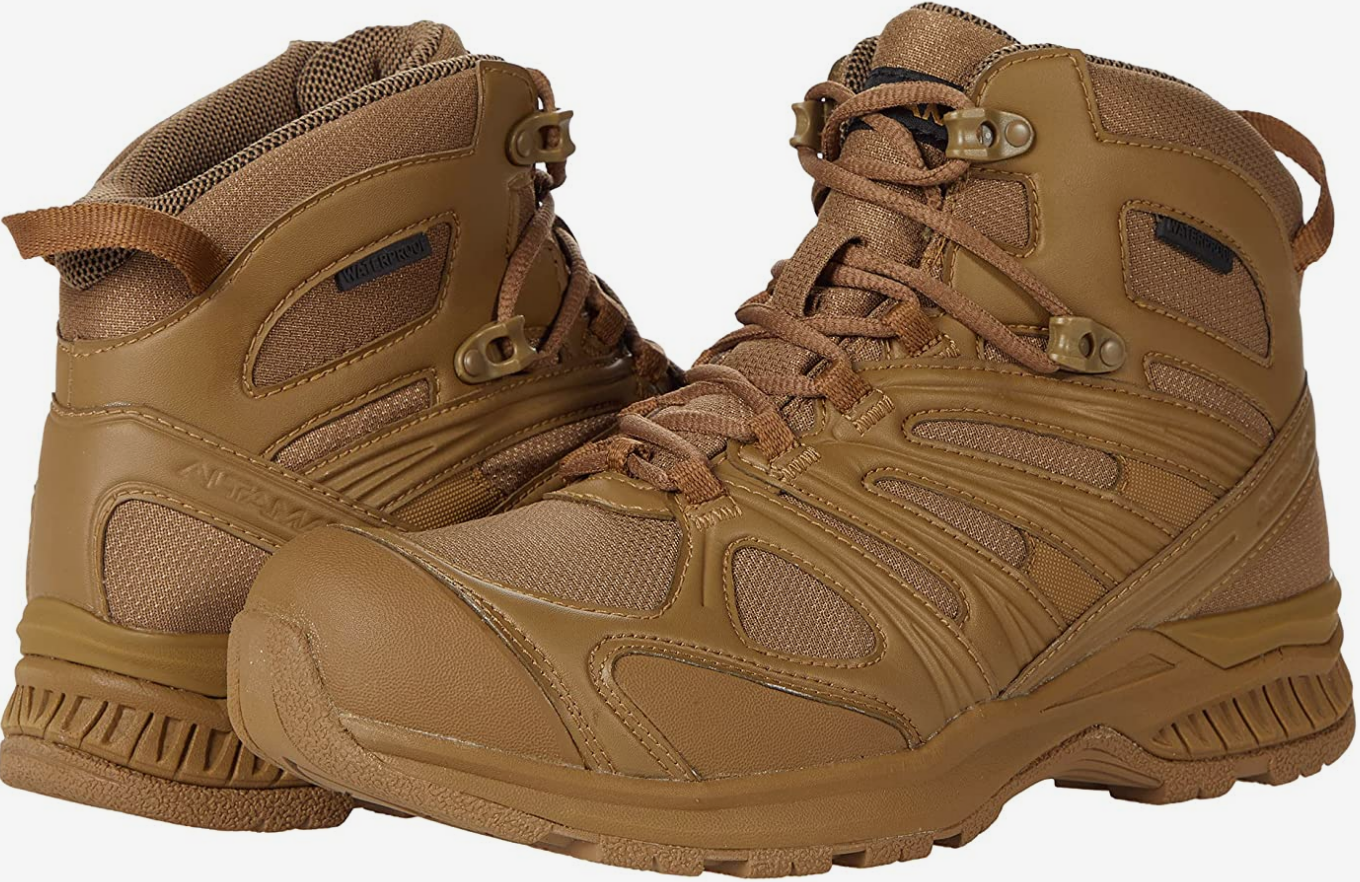 The Altama Aboottabad Trail – Mid WP are considered tactical trail runners. The sole is constructed from SOF ROC™ rubber, with additional material in the arch to assist in fast roping / rappelling.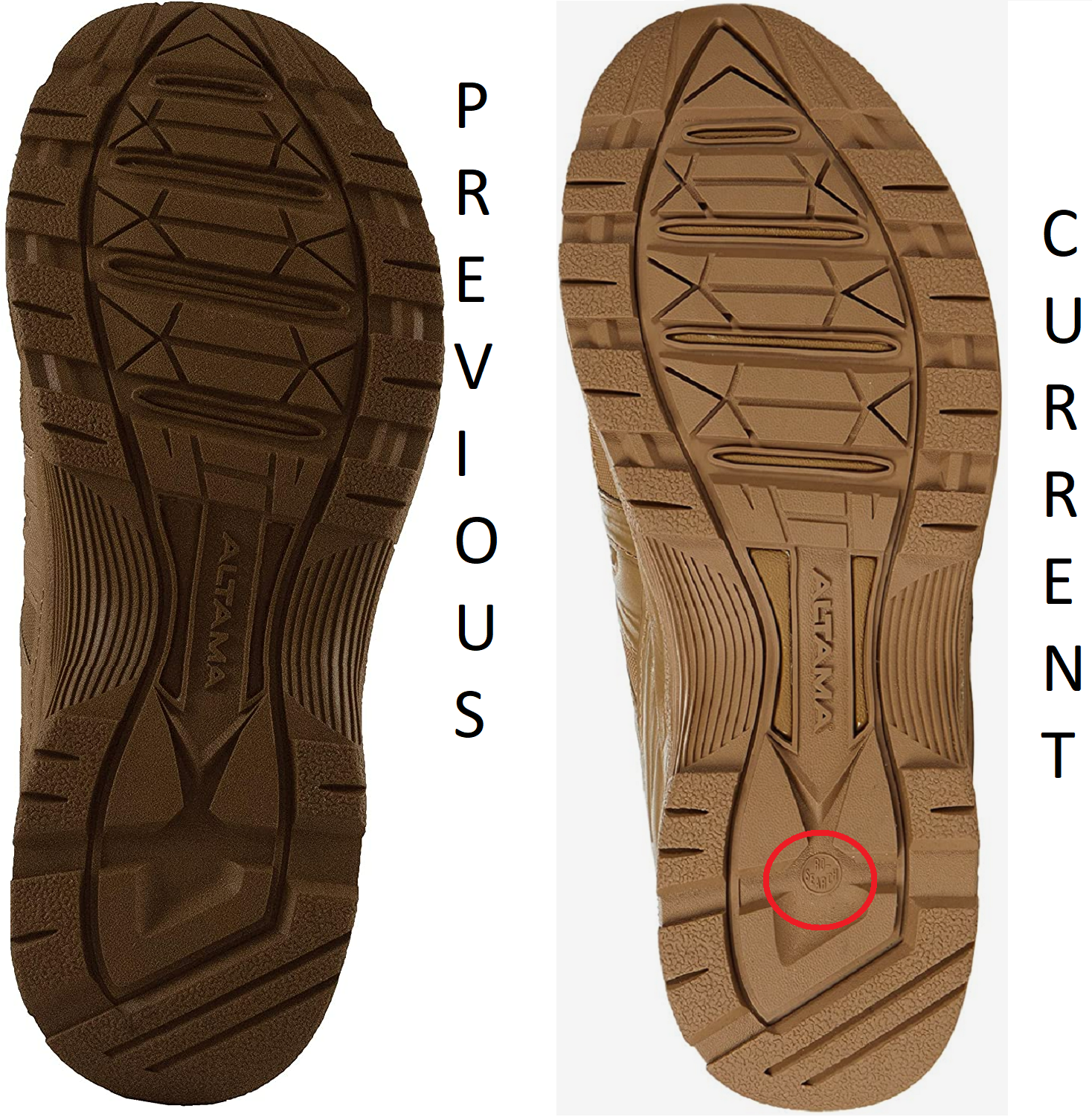 Midsole of the shoe is dual density EVA foam, and has a full length Rock 'n Roll Plate™ for protection from rough rocky terrain. The shoe has an Alta-lite™ blown PU insole for comfort, as well as their injection molded TPU Heel Counter support. The heel counter is a heel cup to prevent foot slipping.

When speaking to Altama representatives at Shot Show 2022, they report water-resistance of these boots has been improved significantly from the last iteration. As of January 22, 2022, Altama's website displays the previous model's sole.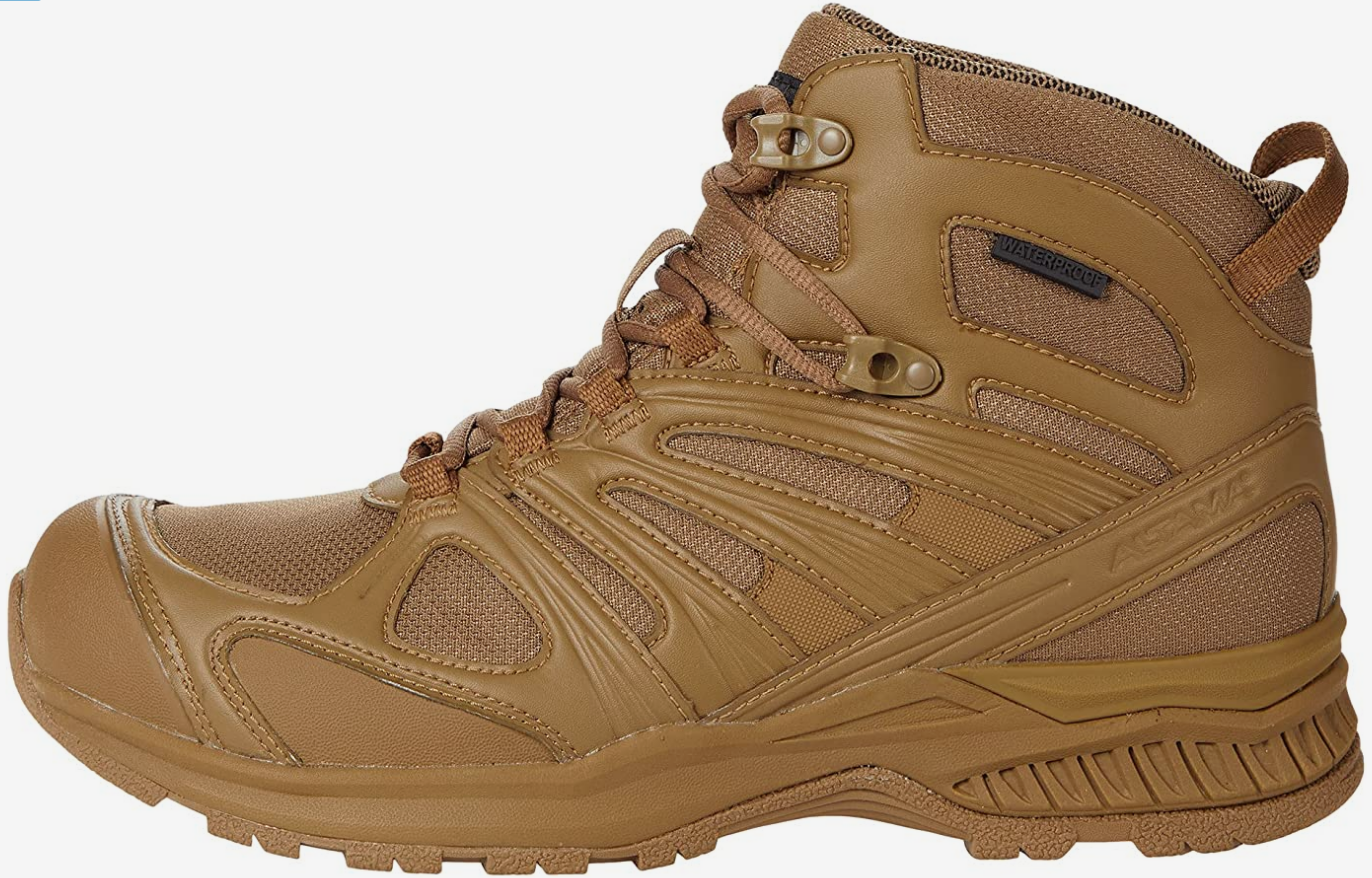 Observations
The Aboottabad Trail reminds me of traditional six-inch mid-height hiking shoes, such as the infamous Merrell Moab or Keen Targhee.
Altama's focus on having a trail runner focused on tactical activities leads me to believe durability will be forefront with these shoes.
I like the quick-lacking hooks for the top two sections of the boot. Donning and doffing a shoe sounds trivial, but when it takes over a minute to get a shoe on or tweak it to your desired fit every time… it wears on you.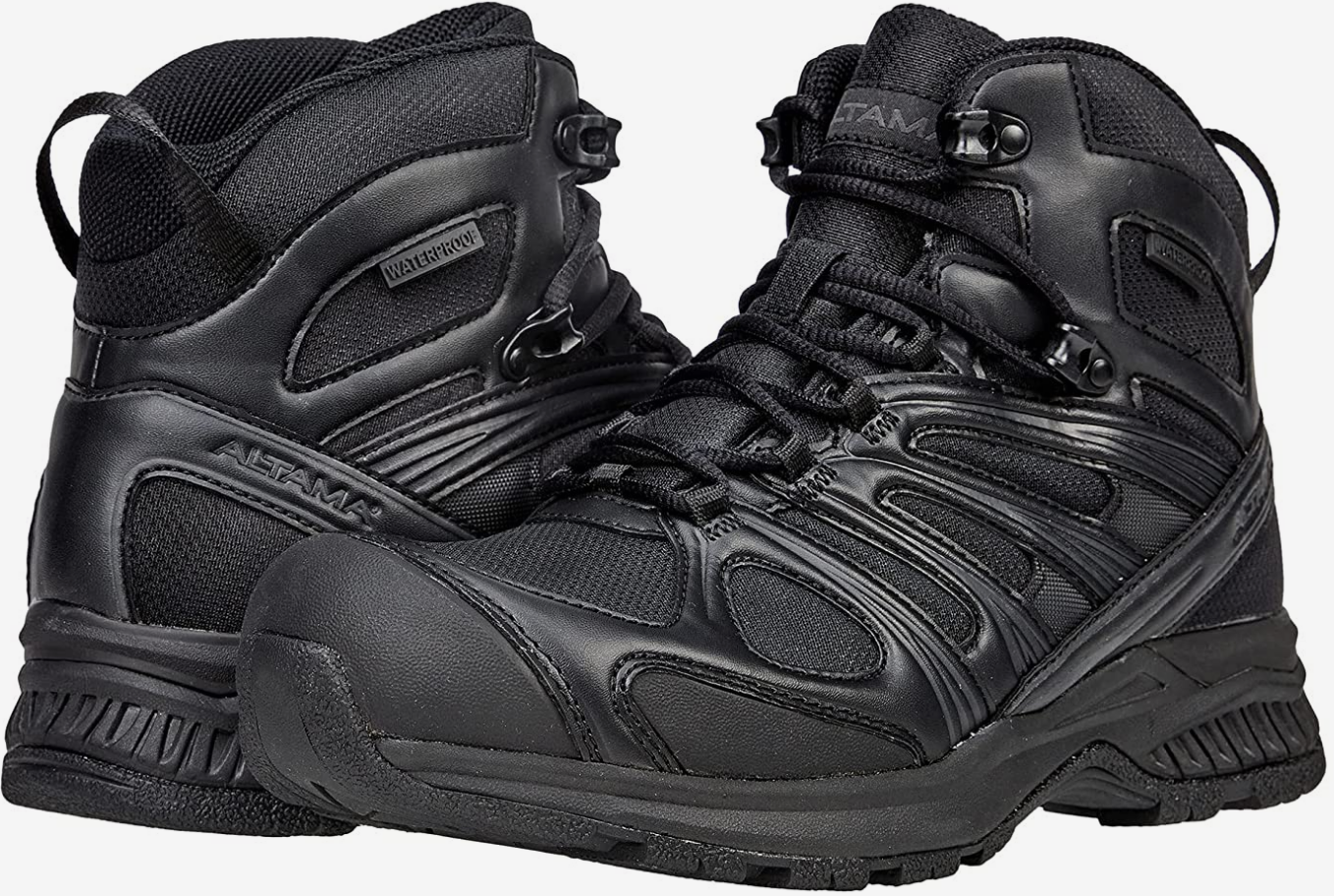 The Aboottabad Trail Mid WP is also several ounces lighter than other similar hiking shoes listed above, coming in at 500g for a size 8.5 (17.5 oz).
As of today (January 22, 2022), the shoe has a 4.3 out of 5 on Amazon. Customers of the boot report the inside is well padded, causing it to run somewhat small. Take this into account when purchasing!

As per Altama's site, and Zappos' description:
Style #: 353201 | 353203
Panama Sole Technology using SOF ROC™ rubber wraps up the arch to aid in fast roping.
Dual density ethyl-vinyl acetate midsole; slightly softer in the heel for added cushion and rebound.
Strobel-insole board is lined with an additional layer of ethyl-vinyl acetate for extra cushioning.
Anti-Slip outsole with Panama Sole Technology™. Rock 'n Roll Plate™ to prevent bruising from rocks and roots.
SEAL rubber is one of the stickiest, high traction rubbers on the market and meets ASTM F2913-17 test for slip resistance.
Quick drying nylon mesh and microfiber PU upper for maximum breathability.
Molded external rubber toe assists and protects foot when kicking down doors.
Injection molded TPU Heel Counter support adds support and superior stability.
Nylon loop lacing system.
Alta-lite™ blown PU insole for exceptional cushion and support.
Waterproof membrane construction.
17.5 Oz. (500g)
Imported
Colors: Hunter Green + Black / Black / Coyote.