POTD: Civil War 5th Model Burnside Percussion Saddle Ring Carbine
Sam.S 02.03.22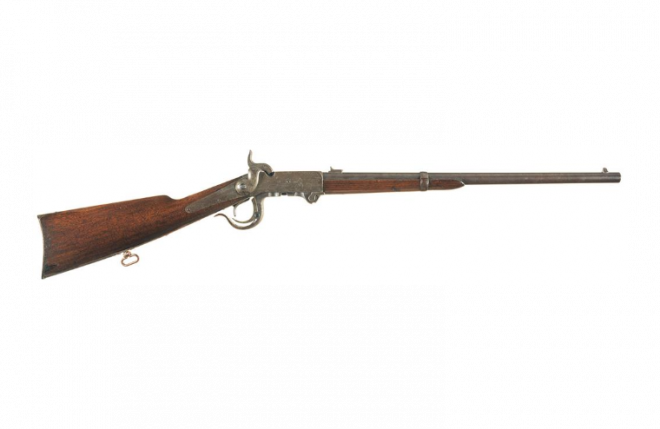 Welcome to today's Photo of the Day! American Civil War history depicts a large number of firearms due to the complete splitting of the USA. One such product of necessity was the Burnside rifle and carbine. These fine single-shot rifles were designed by none other than Ambrose Burnside who would end up as a Union Civil War General. A couple of fun facts about these rifles is that Ambrose actually did not collect any royalties or money in any sense from his design of this rifle. Aside from that rather patriotic stance, this was also the first United States military-issued small arm that would use a self-contained cartridge. Despite it being a rather modern rifle in the sense that it used a self-contained cartridge it was not considered sufficient for regular infantry use and ended up being mainly wielded by the Calvary.
"Manufactured from 1863 to 1865."
Lot 2327: Burnside Rifle Co 5th Carbine 54 percussion. (n.d.). Rock Island Auction Company. photograph. Retrieved February 2, 2022, from https://www.rockislandauction.com/detail/1026/2327/burnside-rifle-co-5th-carbine-54-percussion.