[GAOS Show 2022] New 100-Grain Annihilator Broadheads
Luke Cuenco 02.10.22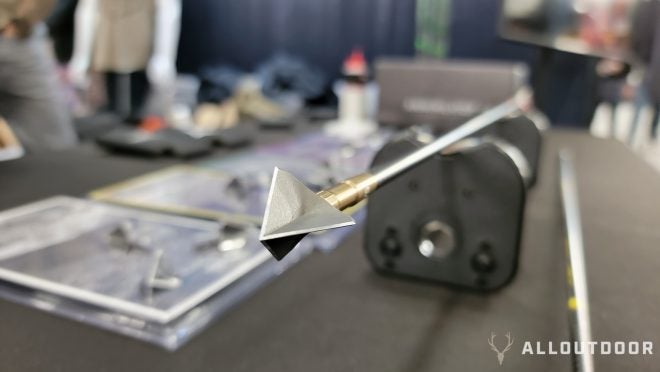 Broadheads are an extremely useful and often necessary option for bow hunters. However, not all broadheads are created equal, even under the same company. Annihilator broadheads have a long-standing reputation for having the most durable and effective broadheads on the market and most recently at the 2022 Great American Outdoor Show they revealed two new additions to their current lineup with their 100-grain and 100-grain XL broadheads. The new 100-Grain Annihilator Broadheads were featured heavily at the Annihilator booth and the representatives at the booth were excited to share the features and specifications of these new light-weight broadhead options.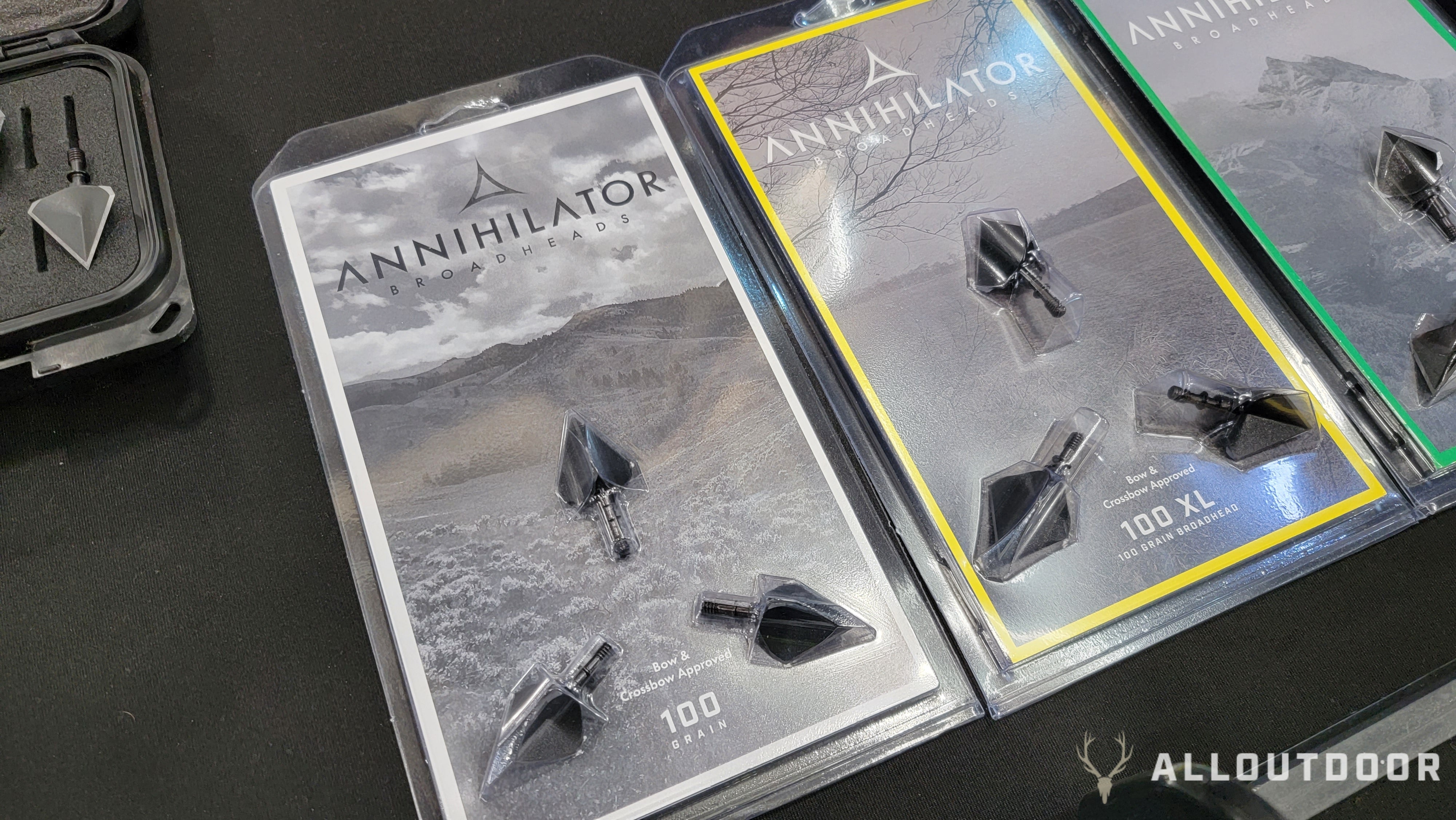 [GAOS Show 2022] New 100-Grain Annihilator Broadheads
So, what's the deal with Annihilator broadheads anyway? Well for starters, all Annihilator Broadheads are proudly designed and manufactured in the United States – no questions asked.  The new 100-grain Annihilators (both the XLs and standard) are made from 4140 hardened alloy steel that has been shaped with 30 degree beveled edges for superior edge retention as well as increased durability. The 4000 series steel used in Annihilator Broadheads can be sharpened at home using simple tools which means that you can actually practice with your broadheads without having to worry about any potential damage you may do to them – this makes them insanely economical to use for both hunting and practice alike.
Animals expire faster with the Annihilator

Punches holes through any size game animals
Non-closing wound channels
Reduces friction on the arrow shaft or bolt
Induces pressure changes inside an animal's cavity

Annihilators hit the mark and last a lifetime

Easily resharpenable and reusable
Practically indestructible
Long-range field point accuracy
Use with compound bows, crossbows, traditional bows, longbows
Works at both high and low arrow speeds alike
Like other Annihilator Broadheads, the new 100-grain Annhiliator features a 0.600 shaft and will fit most inserts, halfserts, or outserts systems that use an 8/32 thread pattern. Even on shafts with less than a full turn of engagement, the design of the broadhead means that the threats will bite and concentrically along to the arrow insert. Both the 100-grain and 100-grain XL options are approved for use with both traditional bow designs as well as crossbows giving you more options in the field.
The 100-grain Annihilator Broadheads are currently available directly from their website and the 100-grain XL options should be coming just in time for summer so you can get your practice in before the fall hunting season. Each pack of 3 broadheads will set you back $56.99 and you can expect to pay the same price for the XL versions. What are your thoughts on these new lighter options for broadheads from Annihilator? Let us know down in the comments.