New Eco Power-22 and Eco Speed-22 22LR Offerings from Norma
Luke Cuenco 02.10.22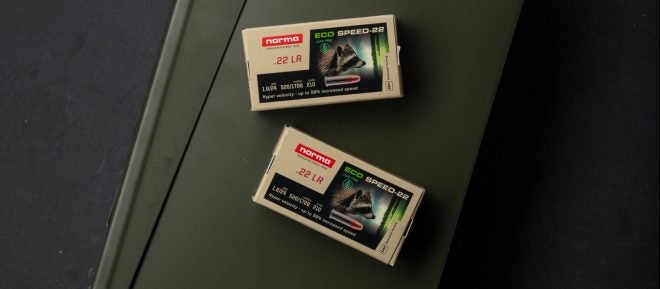 The new king of varmint hunting rimfire ammunition is here with the recent introduction of Norma Ammunition's new Eco Speed-22 and Eco Power-22 22LR cartridge offerings. The two new offerings boast to have excellent small game and varmint hunting characteristics as well as some new more green features like a completely lead-free design. While rimfire ammunition, especially 22lr, is considered by many to be purely just a plinking round, lots of squirrels, fox, grouse, groundhog, and other small game hunters have been forced to rely on the classic 22lr cartridge with the increased cost in ammunition. Norma Eco Speed-22 and Eco Power-22 both have characteristics that make them both affordable to shoot as well as be very effective at their intended task.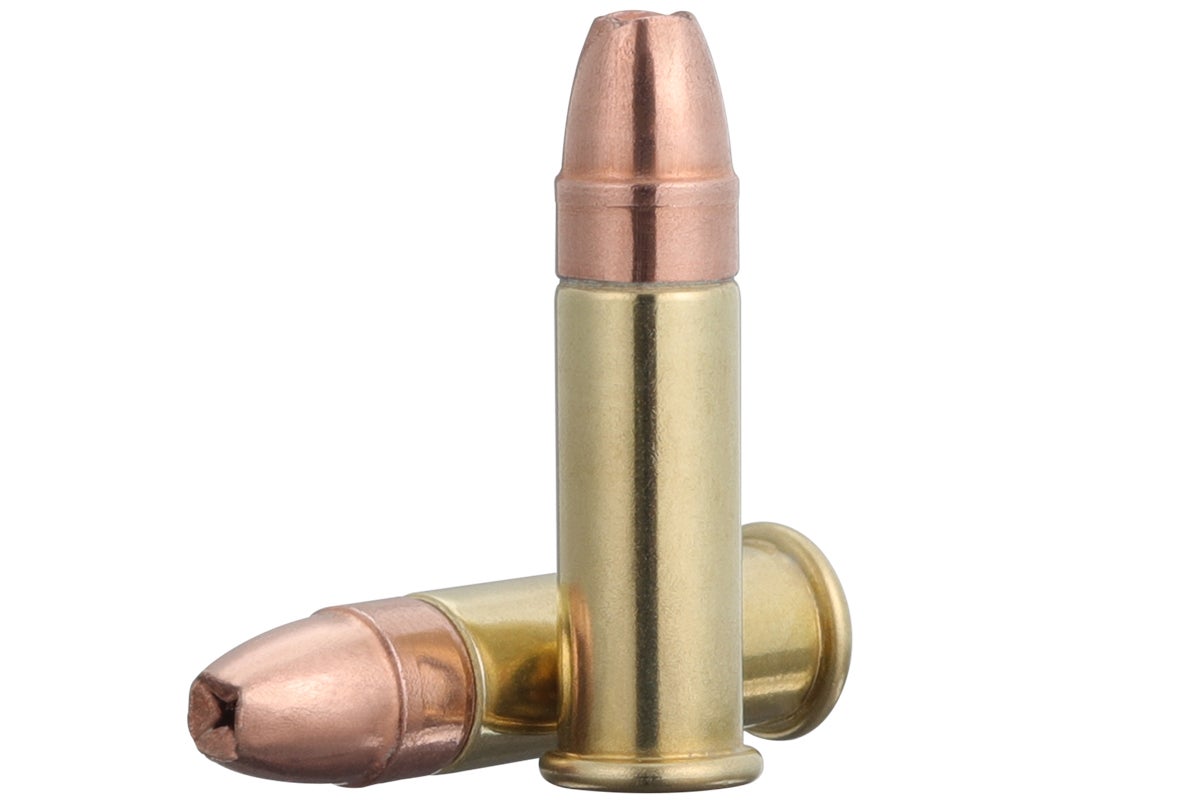 New Eco Power-22 and Eco Speed-22 22LR Offerings from Norma
.22 LR – 24 GR – LEAD FREE – FRAGMENTATION HOLLOW POINT – NORMA ECOPOWER

Key Metrics:

Caliber: .22 LR
Bullet Type: Fragmenting Hollow Point (Zinc core, Copper plated)
Weight: 24 grain
Case Type: Brass
Muzzle velocity: 1,706 fps
Muzzle energy: 155 ft. lbs.
Lead Free
Quantity: 50
 Authors Note: The statistics above apply to both the Norma Eco Power-22 and Eco Speed-22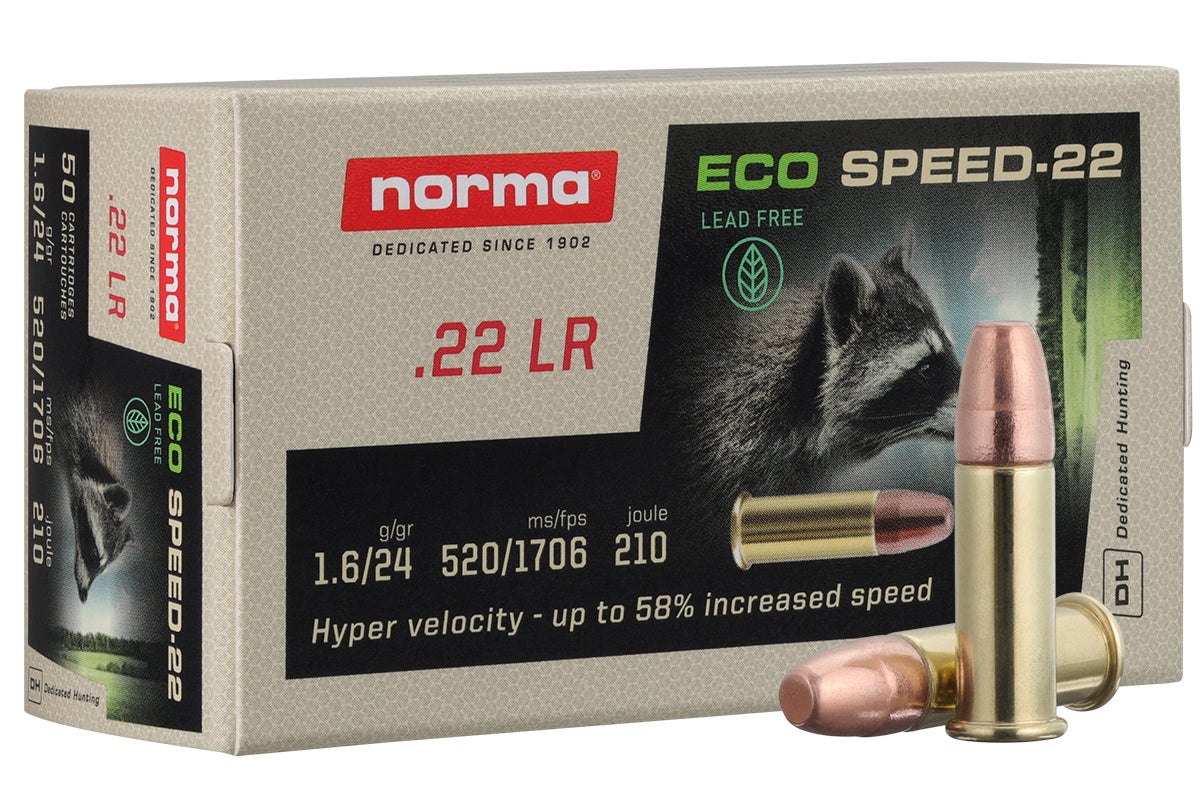 The new ammunition claims to have the highest muzzle velocity on the market. Coming in at a listed speed of 1,706 feet per second for both the Eco Speed and Eco Power offerings, this beats out commonly available CCI Stingers which only come in at about 1,640 fps (but have a 32-grain bullet weight). Norma says that these lightweight and fast bullets make for perfect hunting rounds when you're after animals in the varmint category – the increased muzzle velocity also translates into a flatter trajectory over distance.
Another big selling point of the recently released ammunition is its 100% lead-free nature. Both the Eco Speed-22 and Eco Power-22 feature a solid zinc bullet with copper plating, a nickel-plated brass case, and completely lead-free primers which makes Norma Eco Speed-22 and Eco Power-22 truly unique offerings on the market as far as commercially available ammunition goes. Norma Eco Power-22 furthers the effectiveness of the high-velocity rimfire by adding a fragmenting bullet.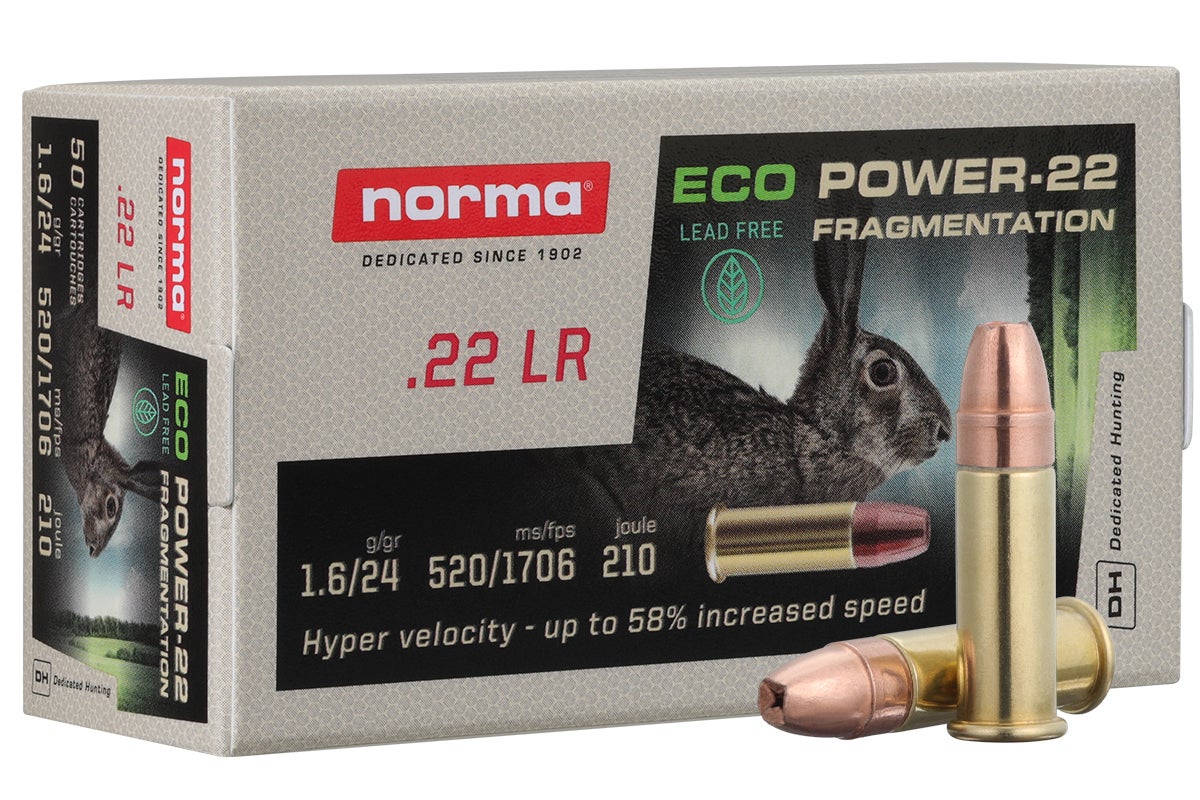 Each new cartridge can be purchased directly from the Norma Ammunition website and both are sold for $8.42 per box of 50. I'm really looking forward to trying both of these types of ammunition out and featuring them on The Rimfire Report to see how the specs listed on the box and on the site measure up in real life. What are your thoughts on these new 22lr offerings from Norma Ammunition?
*All Photos credit to Norma Ammunition