Pioneer Woman Paring Knife: Why is That a Thing Now?
Eve Flanigan 02.10.22

There's a backstory to my introduction to the Pioneer Woman knife. As a latecomer to the mostly brain-melting, constantly flowing fount of information and cute otter videos known as Instagram, I was somewhat surprised to find regular updates from a tactical instructor whose courses and information I previously followed via his website. The instructor is Ed Calderon, a former narco cop, whose life and career began south of the US border. To limit Calderon with the simple title of "instructor" is perhaps an insult. He's an adroit student of human behavior with abiding interest in what makes people, especially criminally violent ones, tick. He's an expert on blade work (I stop short of saying "wet work," but the frequent appearance of freshly-dead pigs on his channel provides fodder for the imagination), knows his way through any padlock, writes hard-hitting poetry, and most recently, shares insights from the peaks and dark valleys of recovery from high-functioning alcoholism.
His two appearances on the Joe Rogan Experience are, according to the host, some of the most popular among thousands of Rogan podcasts. For the English speaker wanting to become acquainted with cartel activity south, and now north, of the border, Calderon's interviews offer compelling information. For the first responder or civilian in a hostile environment (including any state with a may-issue policy for concealed handguns), Calderon's classes offer a better understanding of criminal thinking and basic skills for using traditionally criminal tricks for lawful, virtuous purposes. For the salty veteran of life, the EdManifesto channel on Instagram feeds a steady diet of quirky real events that belie Calderon's love of life and appreciation for creative characters who carve tortuous paths up the craggy side of life's mountain. The persistence of thought-provoking content on his channel, which has suffered little censoring in comparison to other national tactical trainers, speaks to Calderon's intelligence in filtering information—a skill that undoubtedly helped keep him alive in his former career.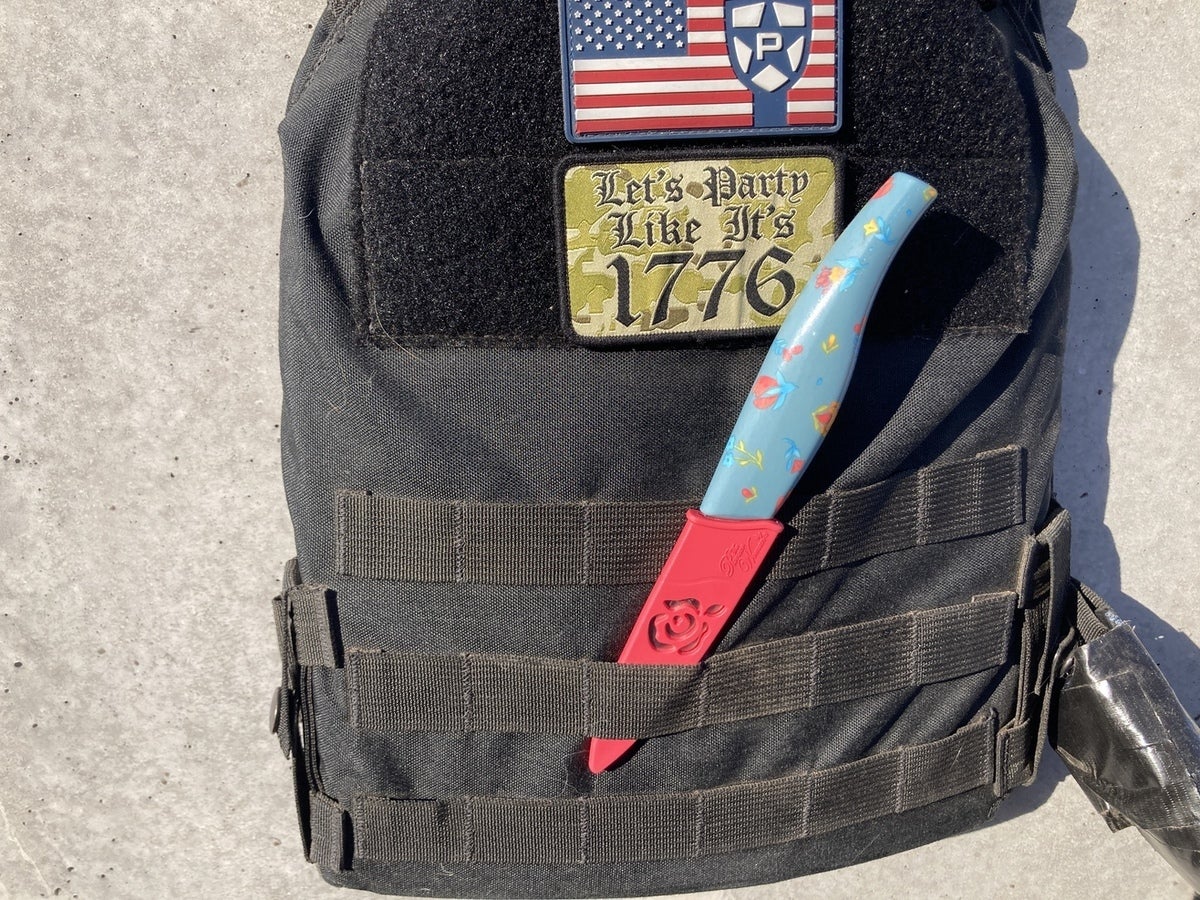 Repurposing everyday objects as survival tools is a strong suit of many in impoverished societies, as well as jailbirds, populations Calderon knows well. Aside from close-cropped hair, Calderon looks like any other guy on the street and not a walking billboard for the 5.11 store. Calderon understands that a true expression of "tactical" means not looking like a gun guy or cop. So, I was unsurprised when I first saw a flowery-handled paring knife on his social media feed. However, after the same model made several appearances, including a really cool video of the crafting of a functional, wearable sheath for it from duct tape, I was intrigued about why this blade.
Just as Calderon is the person behind the blog at EdsManifesto.com, Ree Drummond is the original Pioneer Woman. Her blog, based in her Oklahoma homestead, began humbly enough, sharing homemaking advice and recipes. Today, she is an internet force with massive corporate backing who manages to maintain a milk-and-cookies persona. From the oblique angles so easily exploited in social media, Calderon, with his own Pioneer Woman white-handled, rose-decorated parer, has managed to poke dark humor at Drummond on a couple occasions, to a cringe-worthy extent. Perhaps they're the unlikeliest of friends in secret, and it's all been for show. Somehow, I doubt that. What I'm confident of is that the mini-scandal has made this knife so popular as to immediately disappear from Walmart shelves.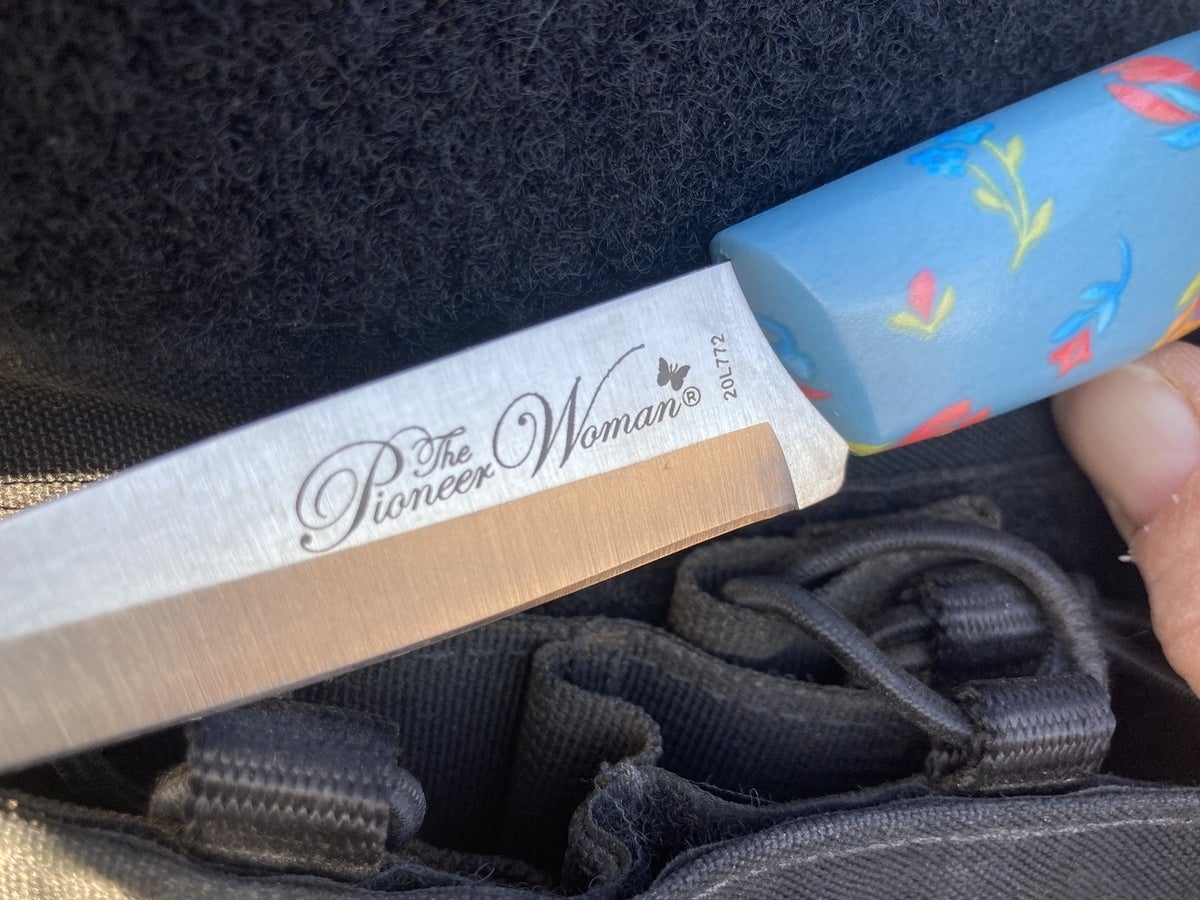 Intrigued by the Instagram silliness and always game for a new knife, I bought one of my own. It came brand new in the package from an Ebay seller. After looking at Walmart sites in the region for several months, it became clear that Calderon's attention has made this knife impossible to keep in stock at the original retailer.
The Pioneer Woman paring knife has a full-tang, 3.5-inch, stainless steel blade. At least I read it has a full tang. That feature is invisible under the glued-together plastic handles which are plump in shape, available in decorative solids or floral patterns, and utterly cheap-looking. But the drop point blade is nicely honed and suited for stabbing (in this household, that most often means breaking into a package of whatever was on sale at the local bakery), or slicing (pieces of cheese off a brick for the perfect quesadilla). Sorry, dear reader of sporting blogs, I'm not a dedicated varmint pursuer or fisherman like most on this channel, and I didn't get lucky on big game license draws this year, so my culinary quests mostly involve fodder procured through retail channels.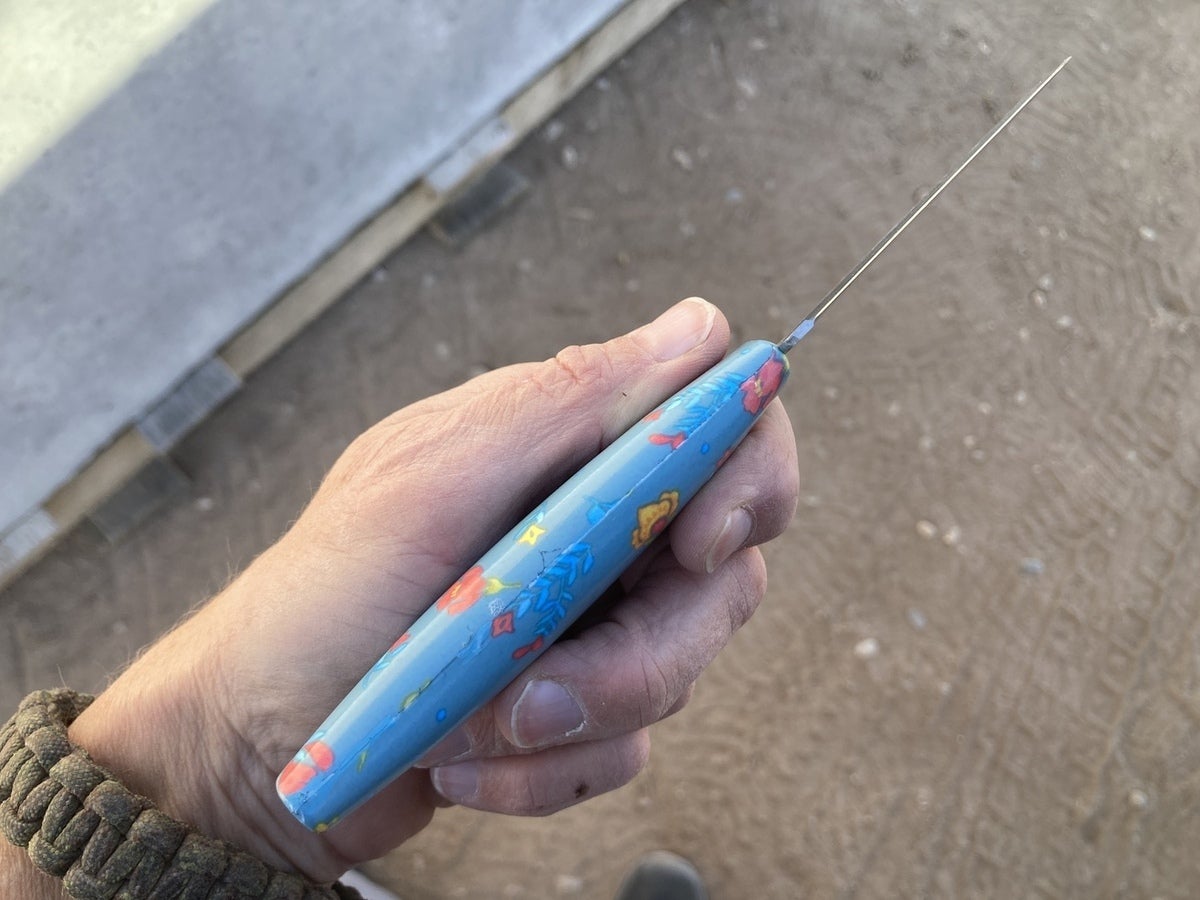 Despite the shortcomings that can be expected for the sub-$20 price, I can see why "Tio Ed" has latched onto this culinary tool. Could it be a hunter or tactician's knife? Yes. There are a lot out there that are duller. After a little slicing motion to break through the surface tension of any food or paper I've tested it on, this knife glides right through. It's sharp, like a blade should be. The 20L non-alloy steel (think beer keg material) is resistant to chipping and brittleness. Though I expect it'll require frequent sharpenings, I have every expectation the blade will last longer than the handle. Because it's pure stainless (anyone who's owned stainless steel gun parts for long knows that "stainless" doesn't mean "rustless"), this blade and others in the series come with a recommendation for immediate drying after hand-washing.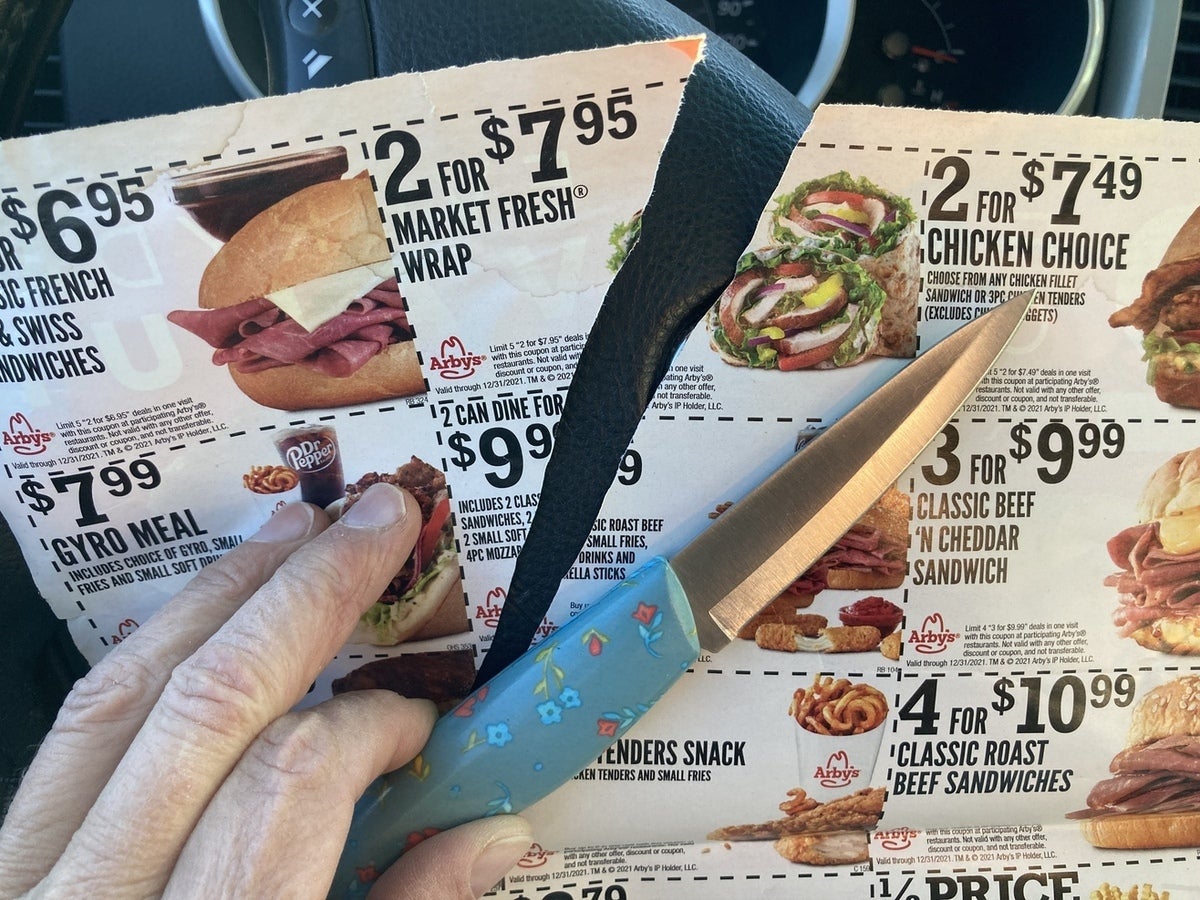 Right or wrong, the Pioneer Woman paring knife is a cult classic. They are widely available for approximately double original retail via sites like Ebay, where I found mine, new and packaged with a matching chef blade, for $20. Also on Ebay, Etsy, and probably other outlets are handy Kydex neck sheaths customized for this knife, in all the tactical colors, usually priced in the mid-$20s. With a little rattle-can action and careful sanding and Bondo treatment of the handle, it'd be easy to convince friends that this paring knife is your new $100+ hunting partner. Just don't turn it over and let them see the Pioneer Woman logo embossed on the other side.