[GAOS Show 2022] The Traveling Tower ATV Mounted Blind
Luke Cuenco 02.11.22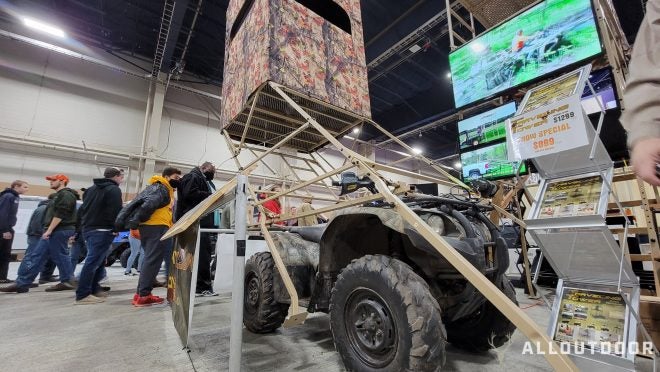 Getting a hunting blind set up in the perfect spot is a massive consideration for many mostly due to the struggle involved with carrying all the parts out there and getting it set up. Not so with the Traveling Tower. The Traveling Tower is a steel blind that is capable of being mounted to an ATV and set up in an instant with either a hand-powered or battery-powered crank. In addition to hunting applications, the Traveling Tower is also really useful for aerial photography, painting, and taking care of things around the house without lugging around a heavy ladder. The traveling tower is sold as a kit and even includes a Smith Works Outdoors hunting blind custom fit for the Tower.
[GAOS Show 2022] The Traveling Tower ATV Mounted Blind
Each tower is a basic 4'x4′ square tower that can be easily mounted to an ATV for quick transport and setup. The best part is that the tower can be packed down and driven around with and can support up to 100 pounds of gear on the frame while it is in stowed condition. Setting up the tower is accomplished simply by either hand cranking or electrically driving the tower to its full-upright, locked-position and then extending the legs into contact with the ground. After the Traveling Tower is fully set up, it can support up to 600 pounds. The Traveling tower can be mounted to UTV's and pickup trucks as well for added versatility and transport options. The Tower is quite unique in that it can adapt with you to the season of hunting and where your game animals tend to congregate throughout each season.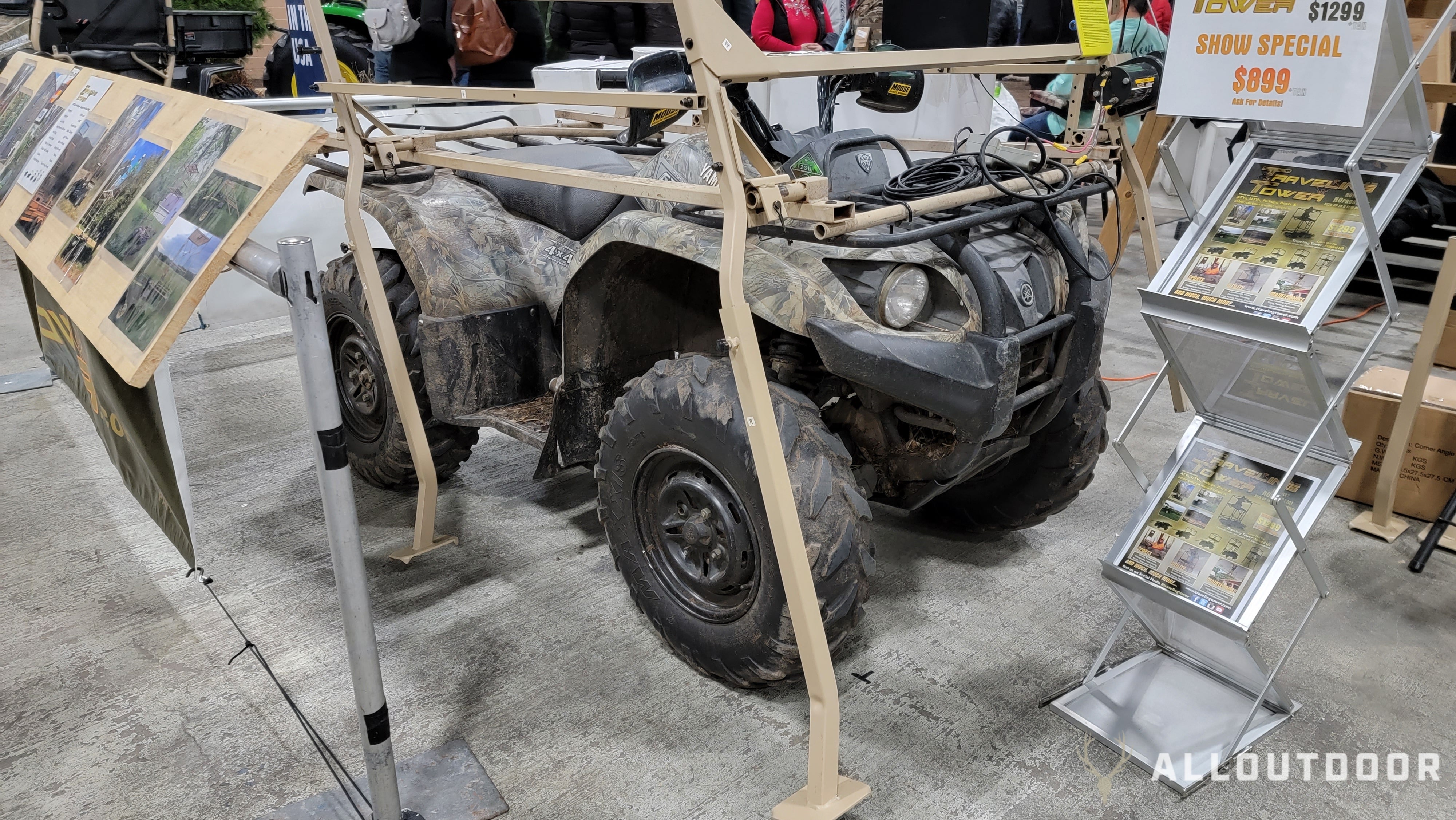 The Tower normally retails for $1,299; however, the tower is currently on sale for $999 making it a much more affordable option and one that you might want to consider for your next hunting blind. For more information, you can visit http://smithworksoutdoor.com to check out the Traveling Tower and its various accessories.