New Big-Bore PCP Air Rifle – The Benjamin Bulldog 457
Luke Cuenco 02.18.22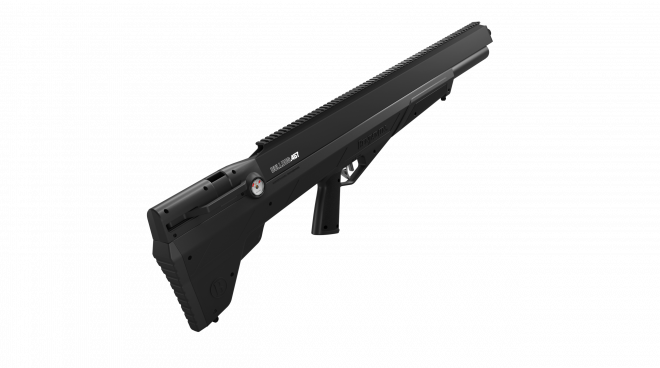 Airgun hunting is becoming increasingly popular for a lot of people. If you're heavily into the pest control scene, you'll know that PCP air guns are well renowned for their ability to nearly silently take down a wide variety of game animals which now includes animals like Hogs. The New Benjamin Bulldog 457 claims to be the most PCP Air Rifle currently available on the market boasting up to 760 fps from its nearly half-inch-sized bore.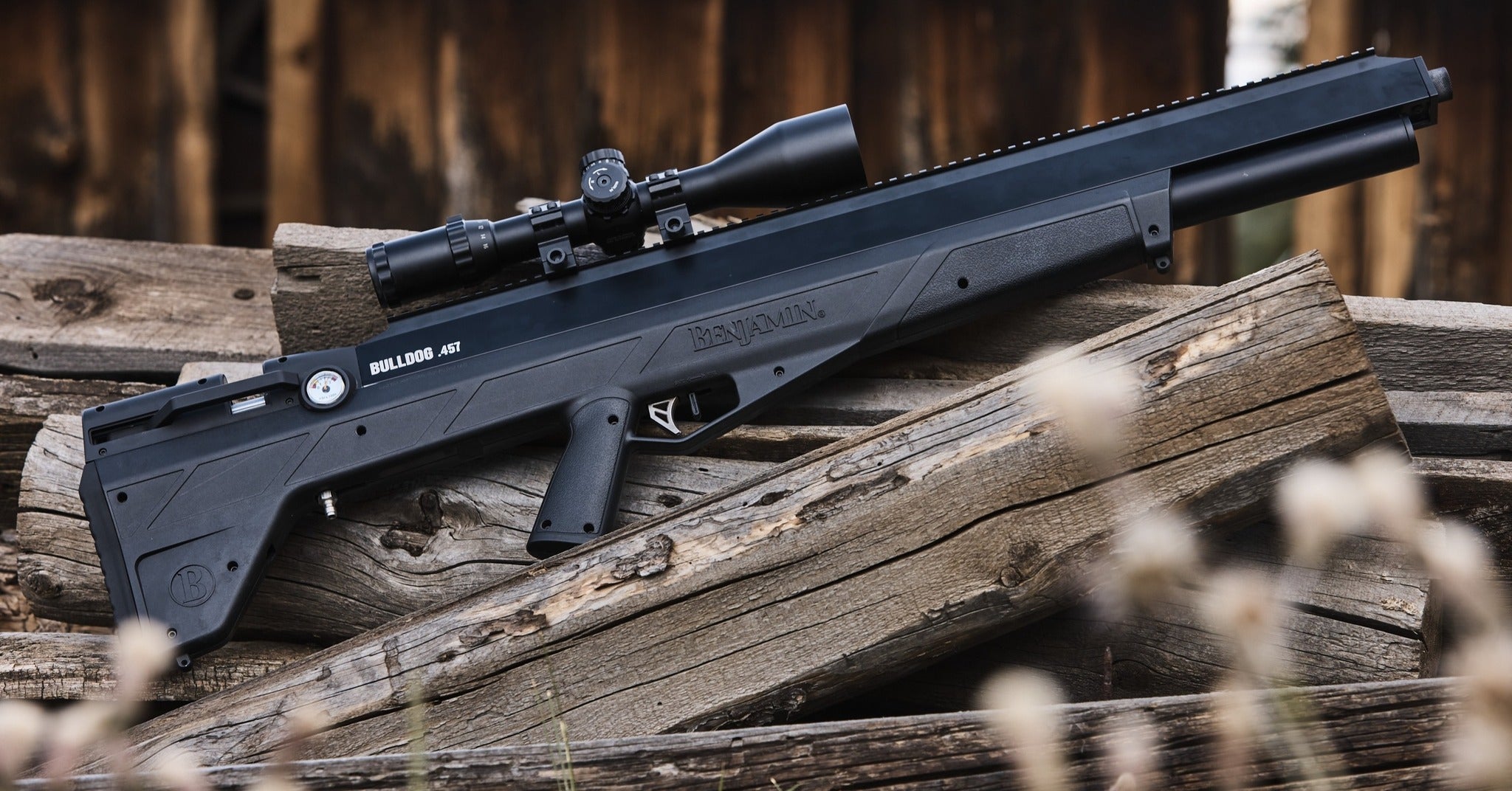 New Big-Bore PCP Air Rifle – The Benjamin Bulldog 457
The Bulldog .457 is the most powerful compact PCP set to hit the market. Not only will it take down big game, it'll do it with smaller projectiles and with a max fill pressure of 3000psi. That adds up to a serious beast of an air rifle that handles as ingeniously and distinctively as any Benjamin," says Senior Product Manager, Phillip Guadalupe.

Durable synthetic design with a short 36-inch overall length bullpup configuration

Baffle-less SoundTrap™ shroud for big bore sound suppression

Side lever bolt reversible for left handed shooters

Rifled steel barrel delivers up to 760 fps and up to 3 shots at lethal power

3000 psi pressure gauge

26 inches of Picatinny rail

Side lever reversible for left handed shooters

Shot tray holds up to 3 rounds

Muzzle adapter with M18 threads

The Benjamin Bulldog 457 PCP air rifle will be available starting this month (February 2022) and can be sold directly to customers from the Benjamin Airguns website. The MSRP set for the Bulldog 457 starts at $1099.00. It seems that Airguns have seen a recent surge in popularity over the last couple of years, especially with hunters. Now, those looking to get into the Airgun hunting sport can take down everything from Whitetail to wild hogs with this new big-bore PCP rifle. I'd like to hear your thoughts on this new addition to the Benjamin lineup. What are your thoughts on the Benjamin Bulldog 457?