New VT2 Takedown 22 WMR and 17 HMR Rimfire Rifle from Volquartsen
Luke Cuenco 02.18.22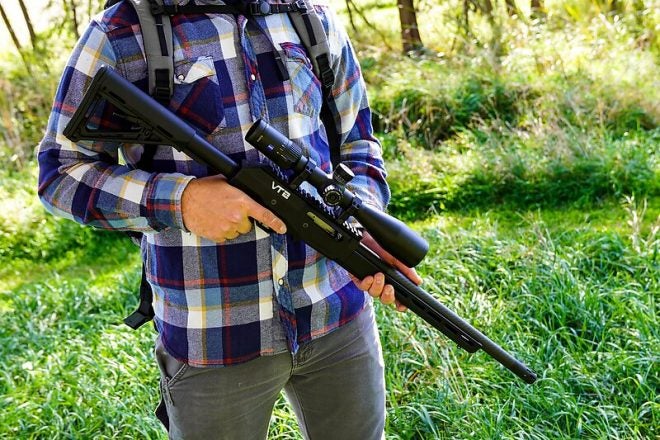 Volquartsen has just announced their latest addition to their growing lineup of rimfire rifles – the new VT2 Takedown Rimfire Rifle. Chambered in the hot and fast 22 WMR and 17 HMR cartridges, the VT2 Takedown can have its barrel swapped in seconds to adapt itself to whatever pest control or target shooting task you have in mind for it in just seconds – all without shifting its point of impact.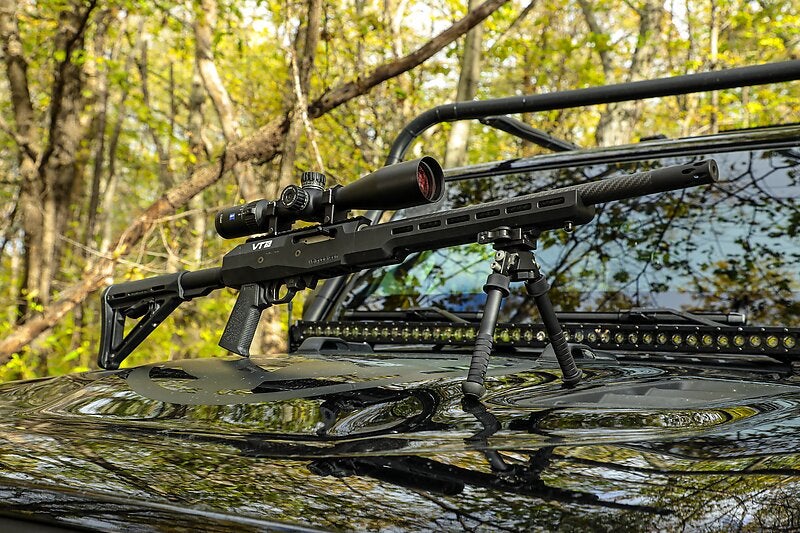 New VT2 Takedown 22 WMR and 17 HMR Rimfire Rifle from Volquartsen
Features

Semi-automatic
TG2000 with 2.5 lb. trigger pull
0 MOA integral Picatinny Rail
16.5″ Lightweight Barrel
6" and 12" handguard lengths
Magpul® MOE-K Grip & MOE Milspec stock
M-LOK features on both handguards
Aluminum VT2 Takedown receiver
Aluminum 2" forward blow comp
Aluminum thread protector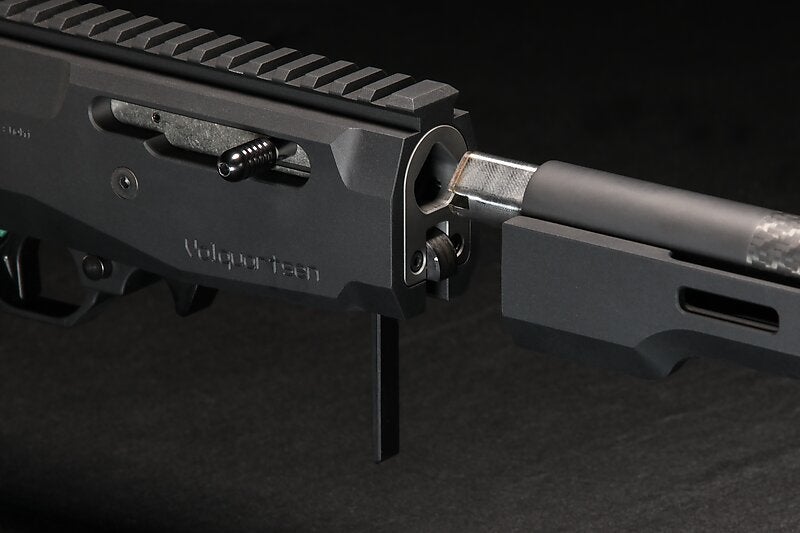 The VT2 Takedown rifle makes use of a unique button and lever combination for its takedown mechanism which requires no tools, no twisting, and no tightening.
We wanted to build a takedown rifle like no other on the market. One that is modular and adaptable to the preferences of the shooter," commented Lead Designer Kolby Pavlock.
The rifle is quickly disassembled via the single point takedown button to release the barrel from the receiver. This quick takedown system also means you can switch between the 22 WMR and 17 HMR barrels in just seconds depending on what the day ahead of you holds. Volquartsen has a strong reputation for building very accurate rifles and that is why the unique design has a heavy emphasis on being built to exact tolerances to ensure that the point of impact remains fixed even after removing and reinstalling the barrel. According to Volquartsen "No matter how it's stored, the VT2 is built to be on target."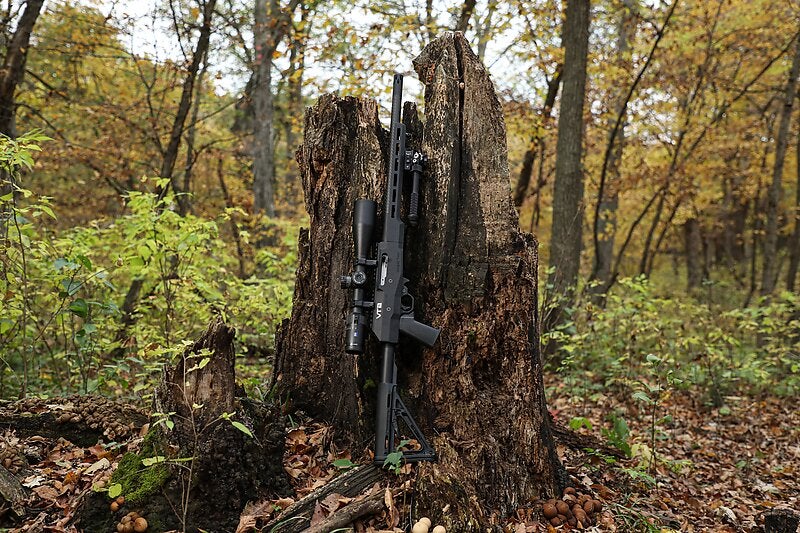 The VT2 Takedown rifle is currently chambered in either 17 HMR or 22 WMR but Volquartsen has stated that they plan on having a 22LR version of the VT2 available on the market sometime later this year. For now, the VT2 Takedown rifle starts off at a price of $2,352 for the base models with pricing going up with added customizations and options. What are your thoughts on this new magnum rimfire takedown rifle from Volquartsen? Thoughts welcome down below.