AOD Review: Tyrant Designs TDC002 EDC Tactical Pocket Knife
Luke Cuenco 02.21.22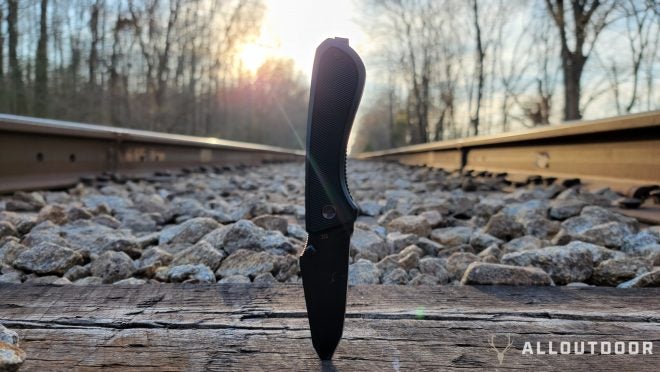 Tyrant Designs is most well known in the firearms industry for its quality CNC machined firearms parts and accessories. Tyrant fields designs that tend to be a bit flashier with their bright anodized finishes and hard angular features. Basically, if you're looking to build yourself an AR that will look right at home in the far-out future, you can check out their extensive lineup of aftermarket AR takedown pins, pistol grips, and other AR-15 and Glock accessories. If none of that stuff is your speed or you're looking for something a bit more practically useful, Tyrant Designs also recently released their new TDC001 and TDC002 EDC pocket knives. Tyrant Designs was kind enough to send me out a TDC002 for testing and evaluation for this review and today we'll take a look at this new knife to see what it offers EDC folks like you and me.
AOD Review: Tyrant Designs TDC002 EDC Tactical Pocket Knife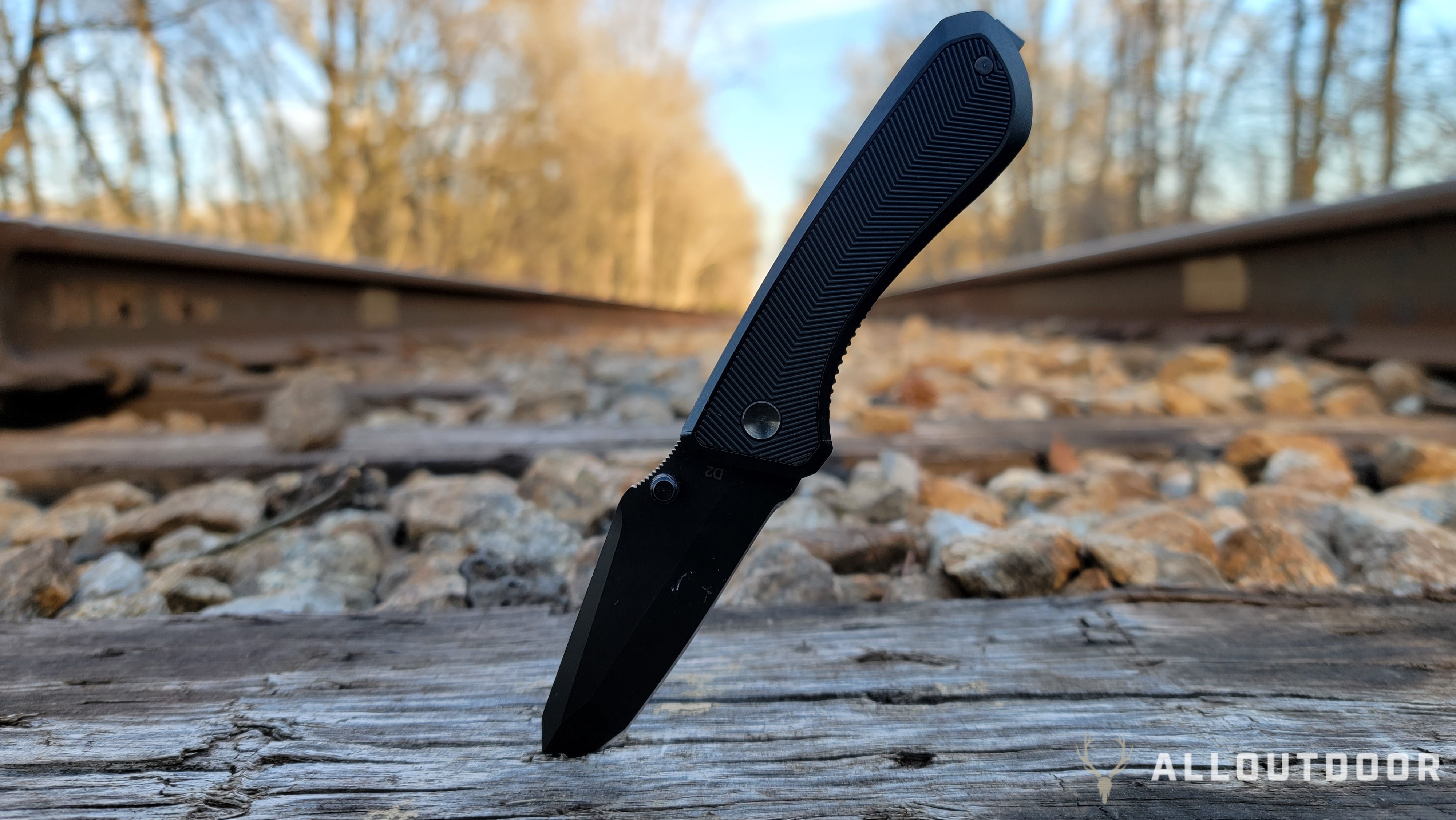 Tyrant Designs TDC 002 Tactical Pocket Knife Features
3-inch Tanto Blade without Serrations
6000 Series Aluminum Frame
D2 Corrosion resistant steel
Ball Bearing Action
Chevron Textured hard durometer rubber side panels
Deep-carry reversible pocket clip
50 Sate Legal
Available in all Black or black with gold features
$79.95
First Impressions
When compared to other Tyrant Designs products I've come across, it's very clear that the same passionate design work was put into the TDC knives. The copy of the TDC002 that I received came in a small cardboard box custom-made for it. While the box really isn't the important part, as an off-the-shelf item it's important to have your presentation up to scratch to attract potential buyers, and the look of the Tyrant Designs box is simple and gets the point across.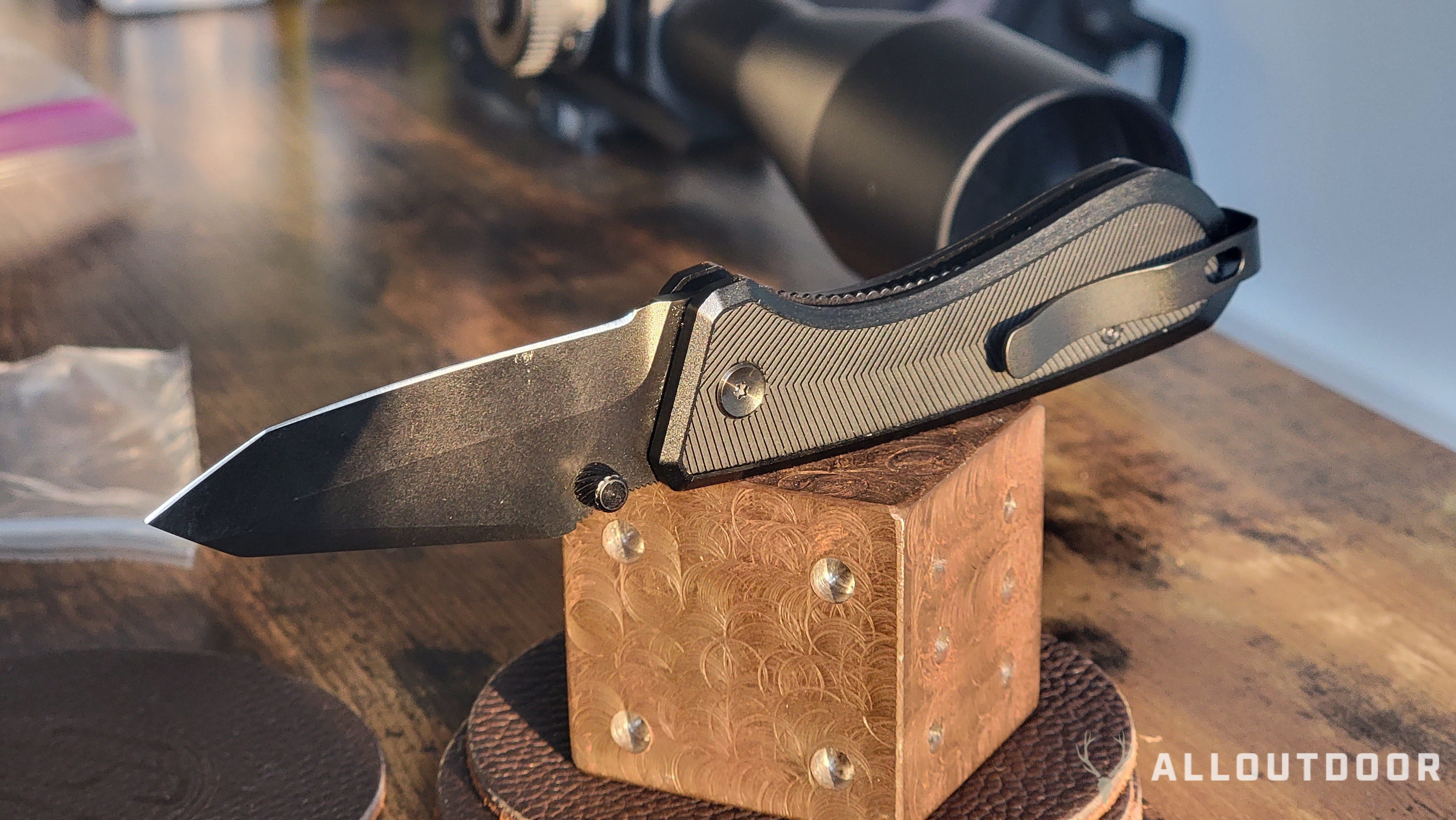 The knife itself is fairly lightweight as far as EDC knives of this size go and I think that is largely due in part to the blade having a machined aluminum frame as its host. The first thing I did was try to flip the knife open and I was impressed to find out that the thumb stud sits right at the perfect spot for me to get a good angle on it for a stiff opening push. Normally I'd rely on an assisted open knife to flip the blade the rest of the way open but no such mechanism is needed here. Instead, the TDC002 relies on a smooth ball-bearing action to allow you to open the blade smoothly with one flick of the thumb or wrist. What this does is eliminate the need for springs and the extra width that is often needed for assisted open knives.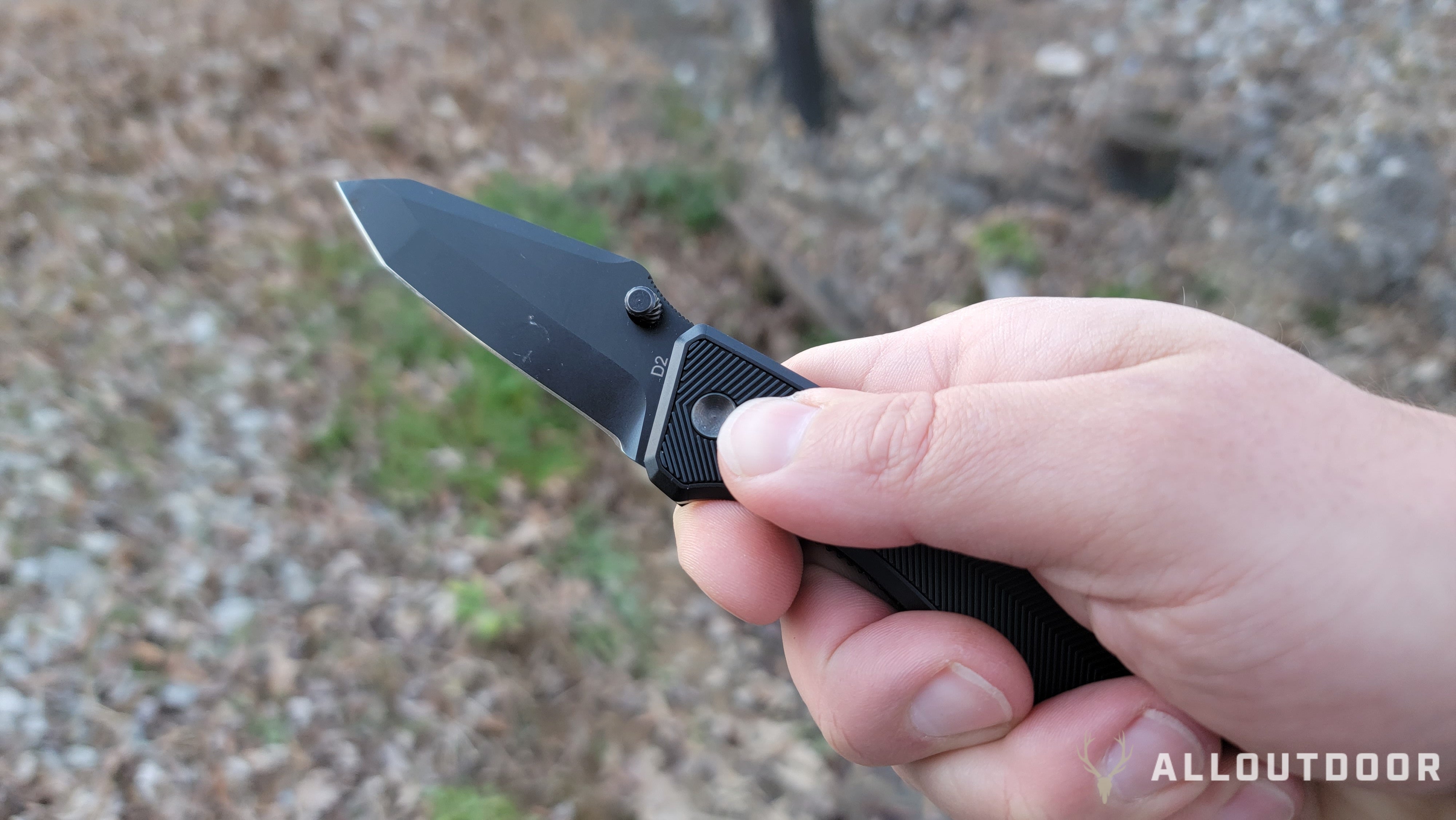 Lastly, the D2 steel blade came extremely sharp right out of the box and I have to say that while D2 steel wouldn't be my first choice for an EDC knife blade, what the steel does offer you is a lower cost knife, excellent edge retention, and good wear resistance. However, if you are really hard on your knives or abuse them often then the TDC002's D2 blade steel might not be a good choice for you as D2 steel is notoriously difficult to sharpen for novice sharpeners. As a final note, the finish on the blade feels very tough and durable, and throughout all my testing I never saw it start to wear or scratch away leading me to believe that this knife is well protected from the elements.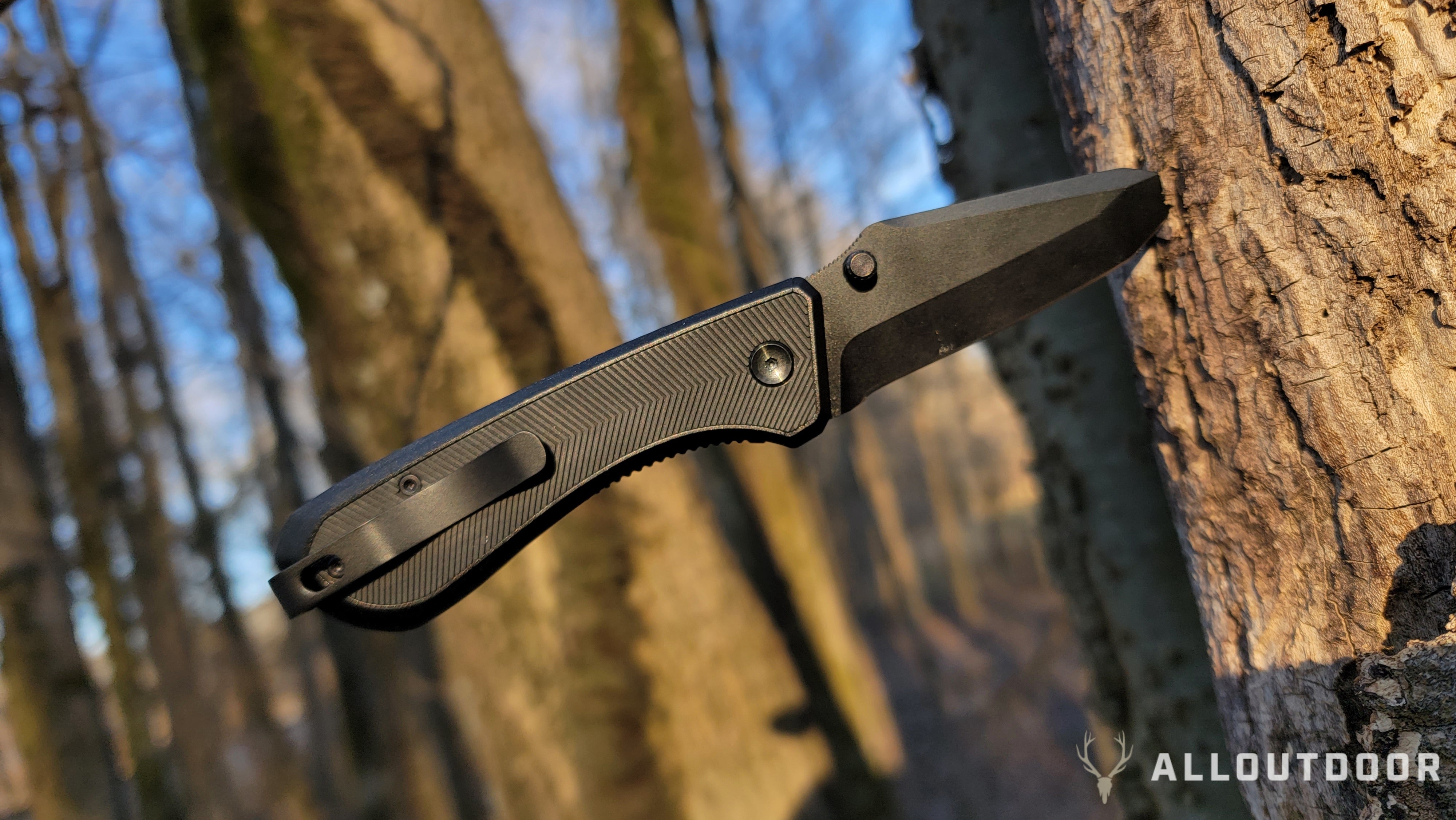 EDC With the TDC002
I really like that the TDC022 has a reversible deep carry pocket clip. many people choose to carry their knives tip up or tip down for a number of different subjective reasons but having options is always a positive to me. The clip manages to let you carry the knife a tiny bit deeper than most EDC pocket knives by having the clip rise above the butt of the knife by around a quarter of an inch moving it away from your beltline and by extension giving you more mobility at the crease of your hips for movement. Not a huge deal for some possibly but I find it to be refreshing not to be poked in the hip every time I have to bend over to pick something up or set something down.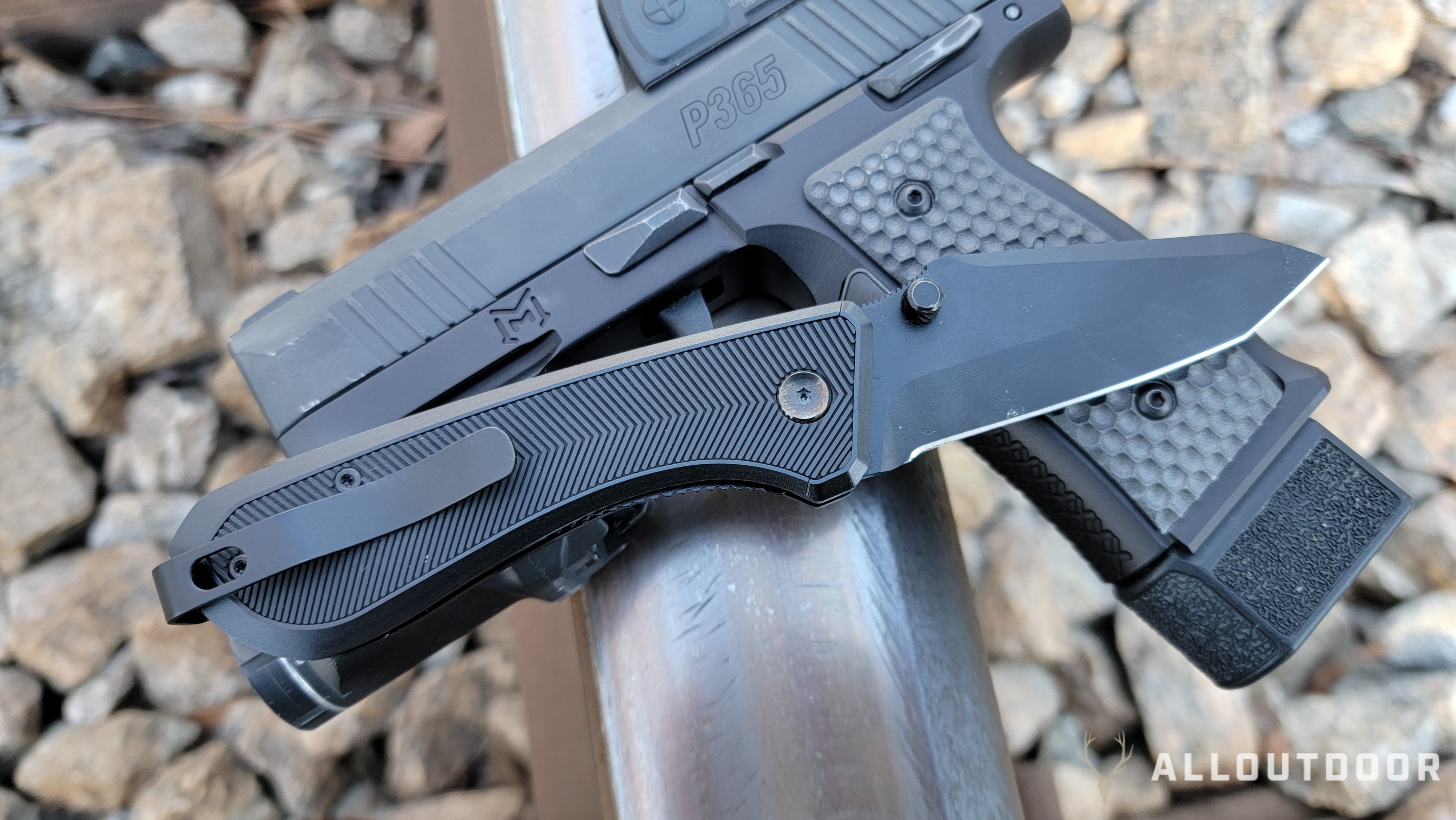 The blade itself like I said before came from the factory in extremely sharp condition and I was able to handle just about every cutting task I ran into for the last couple of months including cutting cordage, opening letters, boxes, blister packaging, and occasionally prying stuck rounds out of my stubborn Ruger Precision Rimfire that has a broken extractor.
Throughout all of this testing, the blade held a pretty consistent edge and the Tanto point really did its job of making puncturing items like blister packaging very easy. Since the blade features neither serrations nor a recurve blade design meaning it finds itself lacking somewhat when it comes to slicing and sawing on thicker materials. However, because the blade came with a sharp edge, I was still able to get through these more difficult materials and cuts without adding any extra pressure on the blade than I normally would.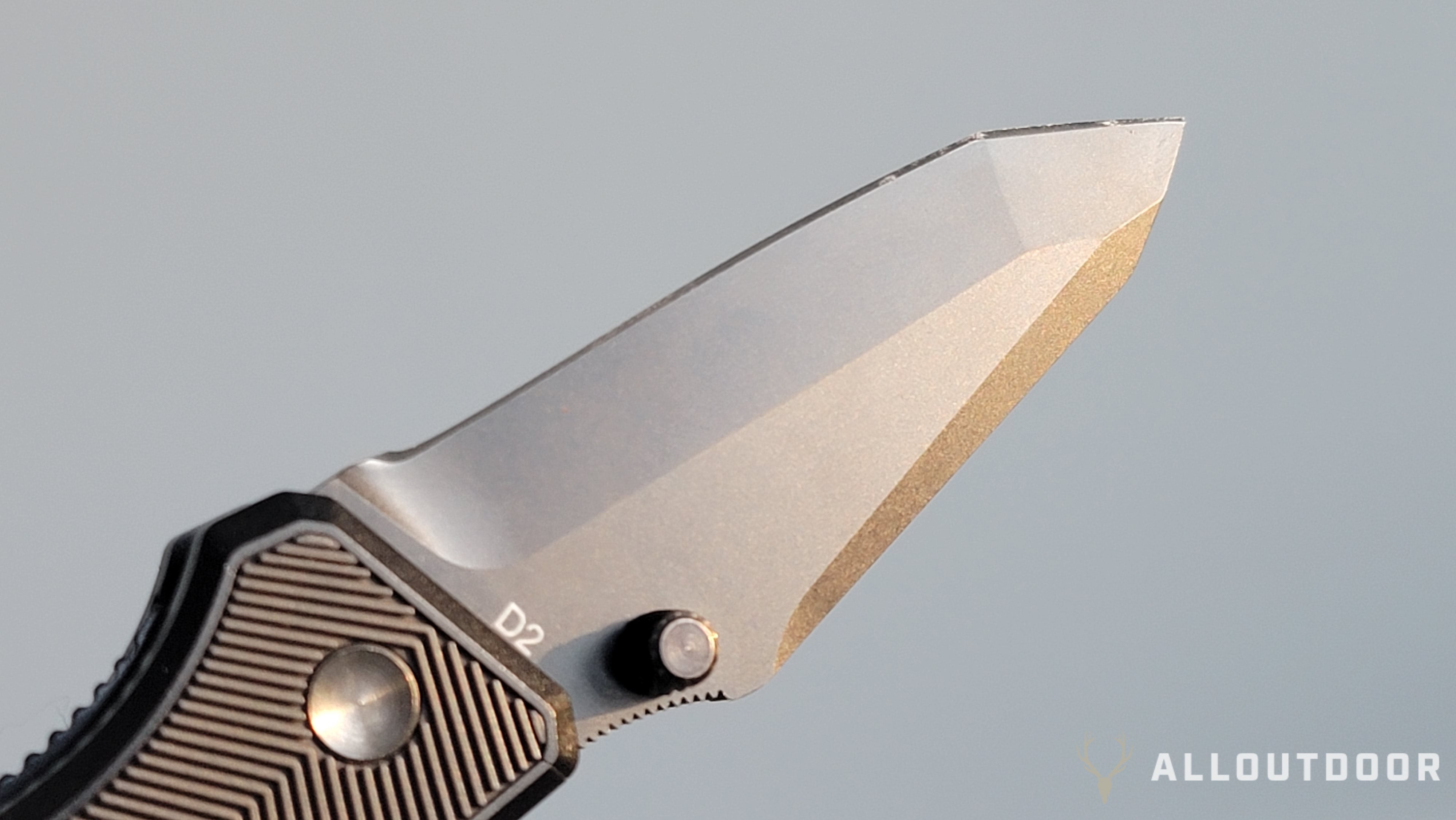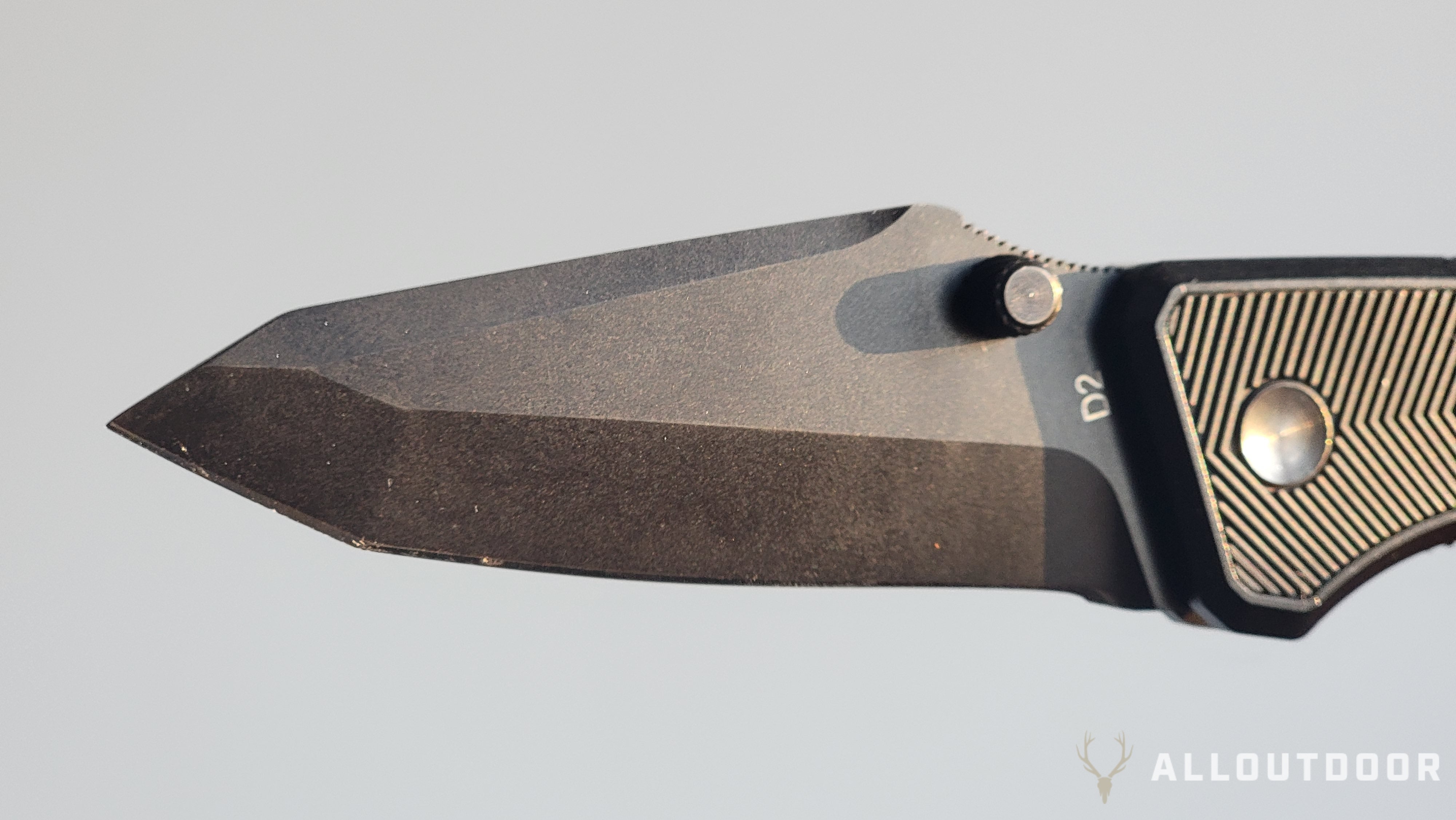 Finally, the rubberized grips were very well done and provided me with an adequate hold on the somewhat small handle even when my hands were sweaty. This hybrid design with chevron checkering on both the sides and spine made for a good solid place to grip and even though I felt that the blade handle was a bit on the small side, the knife wasn't in any way uncomfortable to use for simple everyday tasks.
The Bottom Line
The Tyrant Designs TDC002 is a great addition to the Tyrant Designs portfolio in my opinion. The blade is priced fairly competitively for the specifications and options it is offering you however I think that the fact that it is lacking an assisted opening technique might mean that some people will find the $75 price mark hard to swallow. However, that being said I could also see where a stylish, premium product like this might be the one thing someone needs to round out their EDC  and is just looking for a more premium option over one that might simply be budget-minded.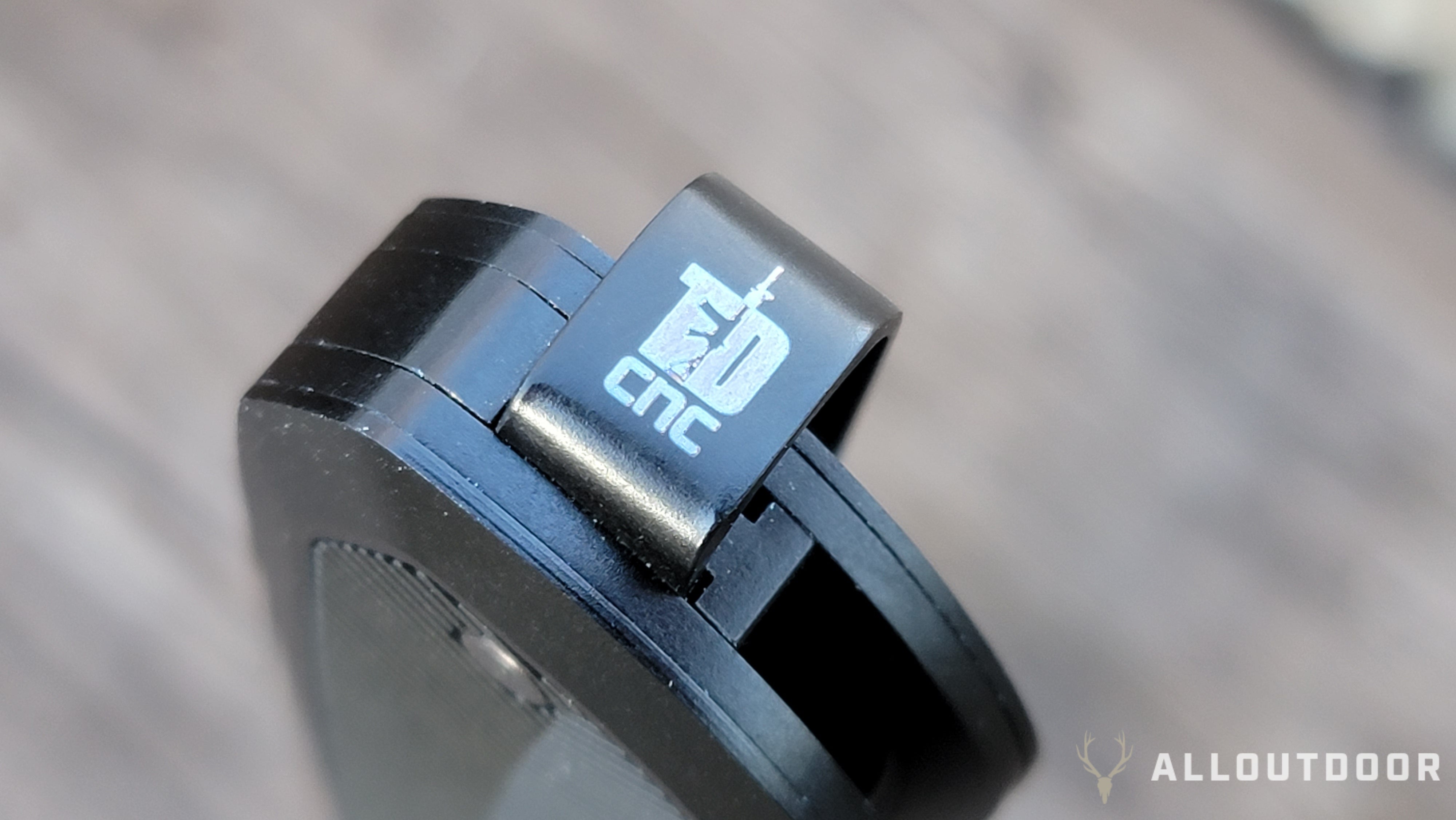 In conclusion, I like the TDC002 knife. It is a simple, straightforward, tough EDC pocket knife that won't quit on you and holds up to normal everyday use. If you're in the market for a new EDC pocket knife or just like to collect different types of knives, I don't think $75 is too much to ask for what Tyrant Designs have put out here. however, I'd like to hear your experiences with Tyrant Designs' TDC knives if you've had some. Let us know down in the comments!