BONE-DRI Moisture Absorbing Gun & Ammo Bags
Luke Cuenco 03.17.22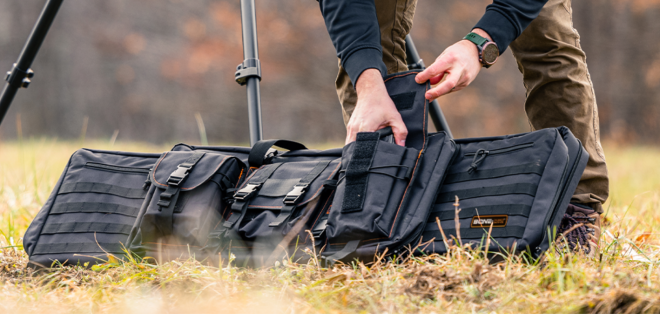 When you're transporting your guns to and from the range you're always encountering some sort of moisture. Whether it's from active weather in the area or the fresh morning dew, you're bound to get at least a little bit of moisture on yourself, your guns, and your gear, and when you return home to put everything away that might also spell disaster for your gear. Aiming to keep your handguns and ammunition safe from such disaster are the new Moisture Absorbing Gun & Ammo Bags from BONE-DRI.

BONE-DRI Moisture Absorbing Gun & Ammo Bags
The new BONE-DRI Gun & Ammo storage bags are just the latest addition to the BONE-DRI product lineup. These new bags measure 14-inches wide by 9-inches tall and 1-inch deep making them the perfect size for a handgun, suppressor, or ammunition being transported to and from the range. The bags are made from durable nylon material and are also engineered with Absorbits moisture-wicking technology to keep moisture off of your guns and ammo thus preventing damage and corrosion.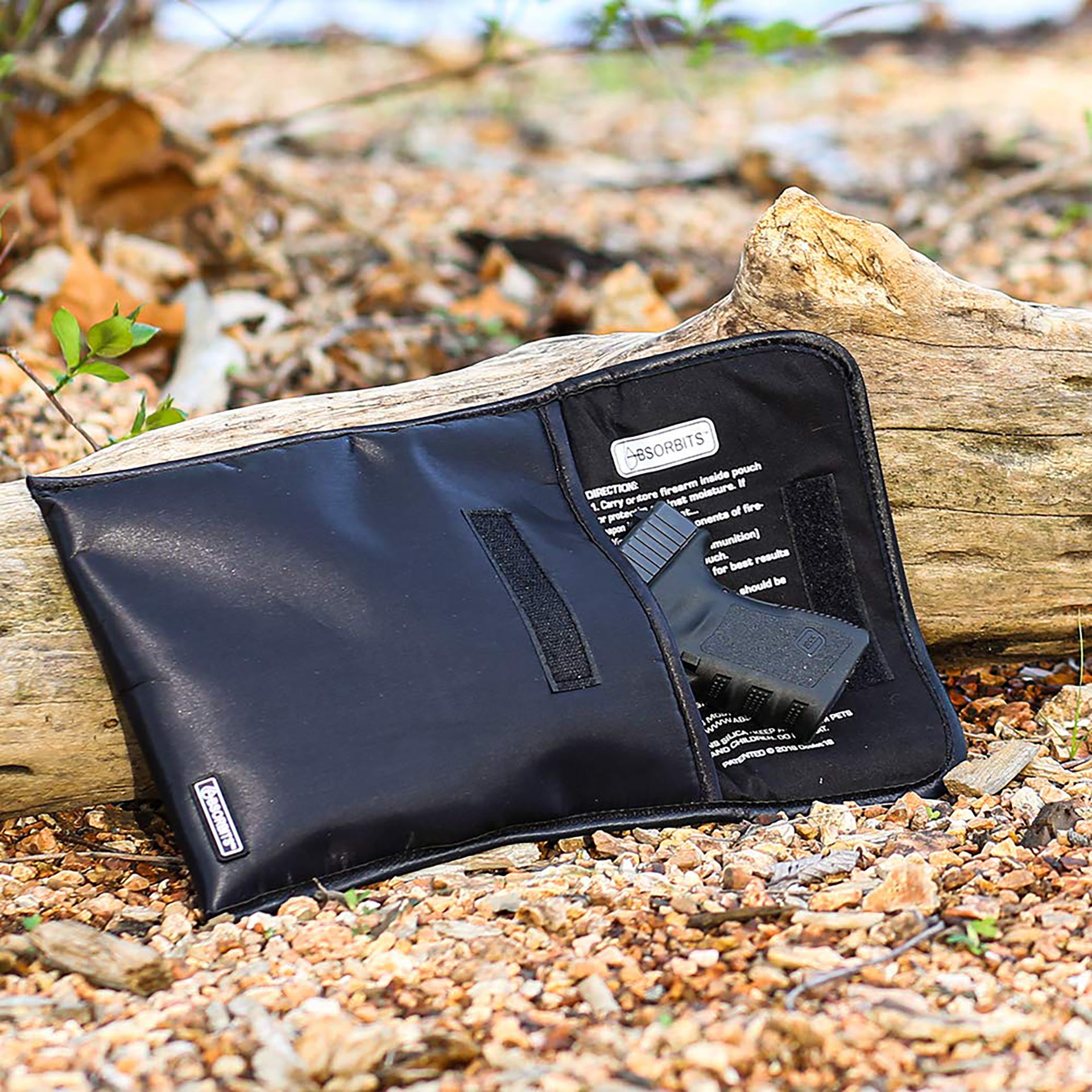 This is the perfect solution for those who want a smaller profile case to protect or remove moisture from their valuable handgun and ammo," said Romney Williams, CEO of BONE-DRI. "The compact size of this moisture-removing bag makes it easy to fit in your gear bag or gun safe.
Features Include:
Helps prevent corrosion and rust – Absorbits™ moisture-wicking material keeps your handguns and ammo dry and rust-free post-exposure to moisture
Makes cleaning easier – seeps out moisture from your firearm's inner workings
Great for suppressors and ammunition – ensures readiness for use
Ideal for storage and rust prevention
Storage and transportation bag – ideal for your safe or on your next trip to the gun range, hunting, fishing, boating, camping, or hiking
Dimensions: 14" x 9" x 1"
Weight: 13 oz.
Backed by a lifetime warranty – love it or return it
MSRP: $29.99

As seen in product images, these bags should be able to accommodate any handgun ranging from small modern micro-compacts up to larger handguns like the H&K MK23 or the legendary 1911 handgun. Each Gun & Ammo Bag from BONE-DRI will set you back $29.99. However, if the Gun & Ammo bag doesn't catch your fancy, you can also check out the rest of BONE-DRI's moisture-absorbing gun cases here. What are your thoughts on these new bags? Let us know down in the comments! BONE-DRI's current product line includes the Dual Rifle Case, Big Shuug Shotgun Sleeve, Shotgun & Rifle Case, Handgun 2.0 Case, Gun & Ammo Bag, Range & Tool Bag, and Small Electronics Rescue Pouch. Additional innovative products will be launched throughout the year.