AllOutdoor Review: Wraptor Sunglasses by Gatorz
Eve Flanigan 03.23.22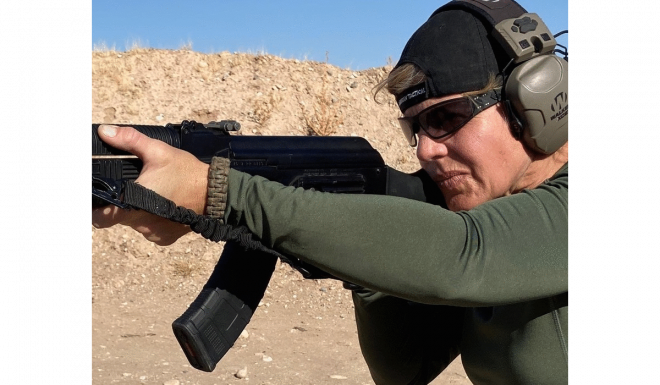 Not gonna lie, I'm hard on sunglasses. Not only do I lose a pair every couple months, I clean lenses with a dirty shirt-tail instead of a proper cloth, and squish frames between my riding helmet and nose until a lens falls out. So, when a Gatorz company rep reached out to ask if I'd be interested in reviewing a pair of their super-duper protective specs, I warned him that it might be akin to sending his dog to a bad day care. He sent a pair anyway. Here's how it's going.
While awaiting the arrival of the specs, I read about the Gatorz legacy. This is an all-American company founded by former members of multiple SEAL Teams. All Gatorz have frames made of billet aluminum. The glasses were conceived as eyepro for extreme sports, specifically free-fall skydiving (read about HALO jumps that SEALS do if you want to learn more), and speeding down the highway on a motorcycle in excess of 100 mph. Maybe these glasses would stand up to me after all.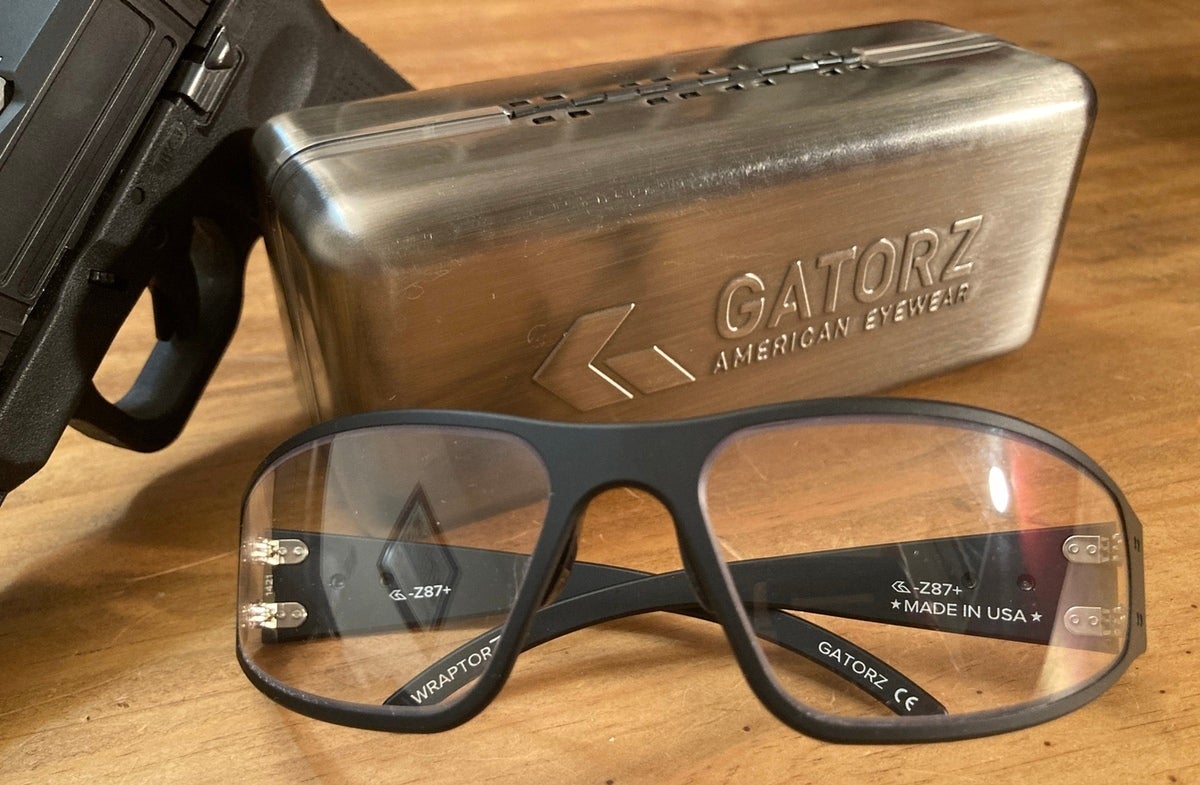 Gatorz is expanding their reach and product line beyond those exclusive sports. Shooting is, at least in peacetime, more tame than falling through the atmosphere without a parachute. Some models are wraparound design for protection while others are reminiscent of the "Wayfarers" Tom Cruise wore in '80s movies. Some have ANSI-rated protective lenses; some don't. Some, including the Wraptor model I'm testing, have lenses that darken or lighten depending on conditions.
What is consistent between models is 100% American construction, adjustable aluminum frames, and an adjustable nosepiece. These are features I have come to be fond of. Surely I'm not the only person with an asymmetrical head. Normal sun or prescription glasses tend to ride crooked on my face – and especially with a hat or helmet – I struggle to get a good fit. I looked forward to finding out if these specs are as customizable as touted.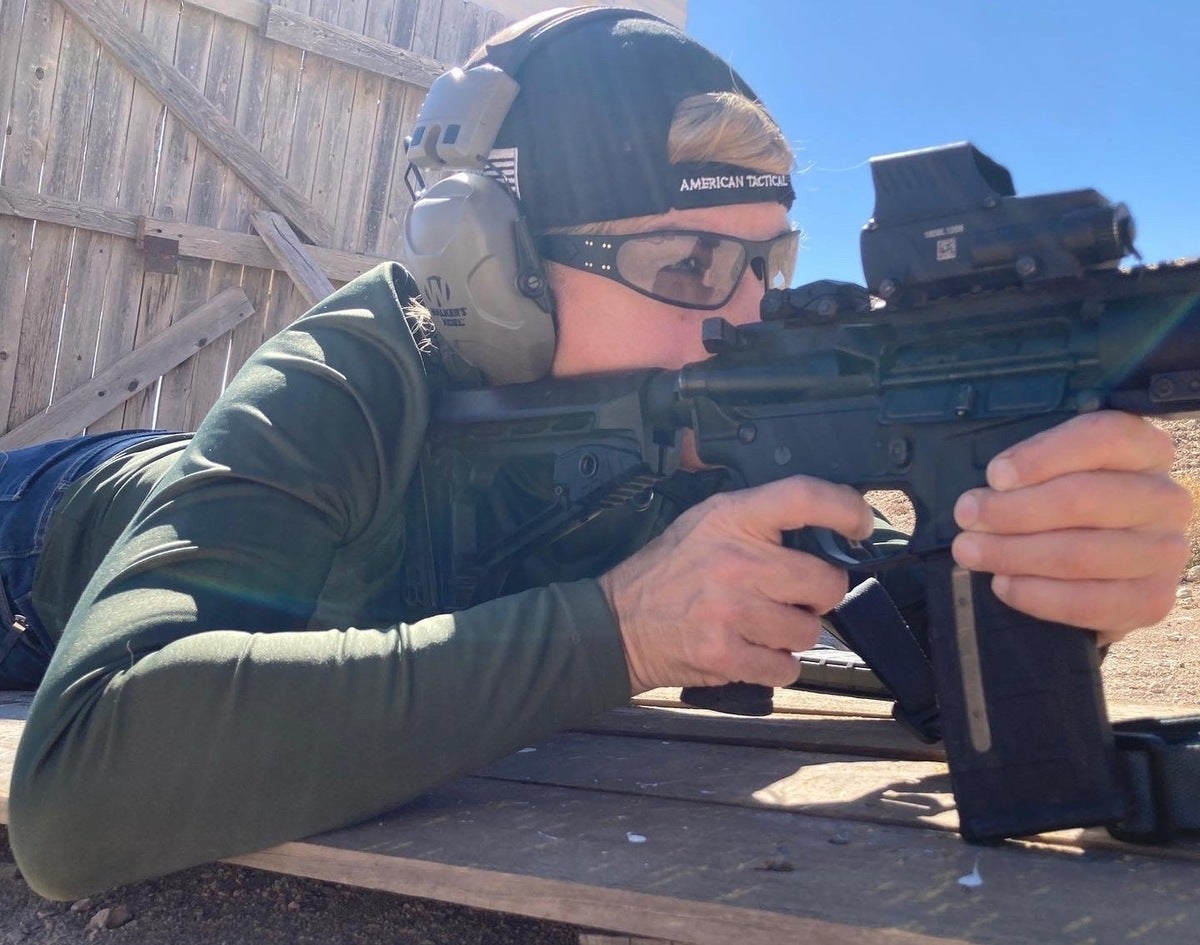 First, packaging… the Gatorz people got it right. My new specs arrived in a sleek black sleeve. Inside was a rectangular, aluminum case with rounded edges. It is emblazoned with the Gatorz logo and lined with black felt. I love the fact that they look classy, not like clutter, riding shotgun in my vehicle.
Unlike most frames, Gatorz are adjustable in two ways. It's important to adjust according to factory directions, as shown on their official video on that topic, so as to maintain the evenness of the frames. The nosepiece can be pinched or spread to move the glasses farther from or closer to the face. The overall frames can be squeezed into a smaller U-shape for a tighter fit, or spread for bigger craniums.
The Wraptor has proven itself adjustable as advertised, though I do wish the frames were available in two sizes. My 7-1/8 hat size head has the lenses overlapping my hairline on the sides. If these were traditional metal or plastic frames, they'd simply be too big to keep on my head. I gave them a good squeeze as shown in the video. They're comfortable and stay in place without slipping for most of the day unless I run in which case they require the occasional push-up. On most male skulls they'd fit just fine. Same goes for time spent with a horse. I find myself pushing them back to the top of my nose more while doing the myriad of motions required during a thorough grooming than while riding. Potential Wraptor wearers should check out the company's excellent description of dimensions on their website.
In addition to the frames being adjustable, some specs in the Gatorz lineup including the Wraptor have light-responsive lenses. Unlike the Transitions brand lenses many people are familiar with from prescription eyewear, the Wraptor lenses go completely clear in a relatively short time in darker conditions. On some security jobs, I regularly walk from the bright outdoors into dimly-lit office buildings that have closed for the weekend, an excellent test of this feature. It is remarkable how quickly the lenses adjust to both settings. A few seconds of squint is in order when I step outside, but the desired shade (a dark gray) for my eyes quickly appears. Between the lenses with how light and comfortable they are, there's been near-elimination of the on/off fiddling I do with normal sunglasses when going outdoors and back inside. I appreciate the potential benefit of having wraparound protection indoors, and less time with none at all, knowing I could encounter pepper spray or a physical threat to the eyes at work.
There are five lens choices offered with the Wraptor. The most recent addition are ANSI-rated ones, appropriate for shooting steel and required protection in some workplaces. This is the version seen in the photos, in addition to being photochromic (self-adjusting to light in 60 seconds). Polarization is another option, ideal for fishing or viewing certain screens.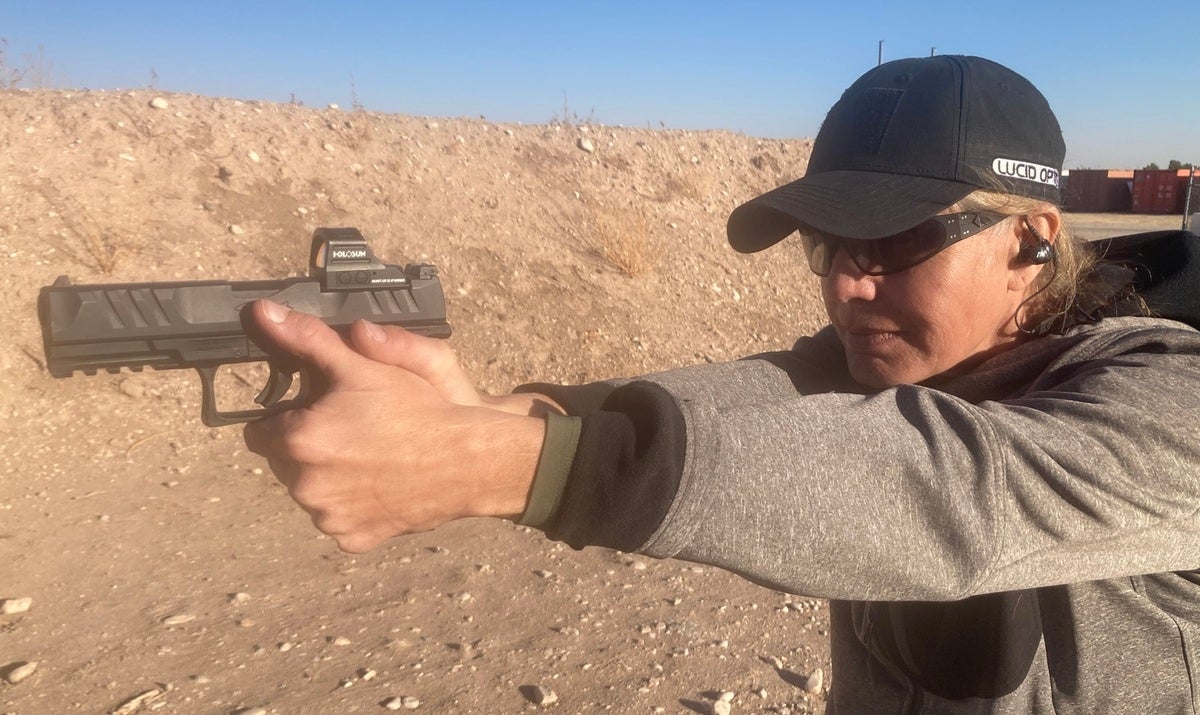 Frame and lens color choices plus a US flag motif are also offered. Although my pair look pretty low-key, as I prefer, you can also make a statement in Gatorz with their colored, mirrored lenses, and other choices of frames. A helpful chart showing light transmission properties of each lens is provided, so consumers can make an educated choice. Need prescription lenses? They do that too.
As a lifelong gas station/dollar store sunglasses wearer, I can say these glasses represent more than just style. They're a great solution for anyone who wants to move from the office to sports and back again. The complete lack of glasses-wearing fatigue and imprints on my nose that lesser spectacles have led me to expect has won me over. Knowing that they're made in the USA from American materials allows me to be proud to wear them. The Gatorz Wraptor model prices start at $180. The ANSI-rated lenses in my test are $240 – a small investment to protect precious eyesight.