EAA and Girsan Present the New MC312 Gobbler Turkey Shotgun
Luke Cuenco 03.25.22

The spring 2022 turkey season is fast approaching and if you're looking for an out-of-the-box turkey hunting solution, there is a new turkey shotgun on the block. The new EAA Girsan MC312 Gobbler turkey shotgun has landed and is packed with features that make it an excellent option for budding turkey hunters or those looking to update their toolset for this season. So, what new features did Girsan add to the MC312 to give it an edge in turkey hunting?
EAA and Girsan Present the New MC312 Gobbler Turkey Shotgun
"The Gobbler will fast become your favorite hunting buddy. Built on the super tough Girsan MC312 shotgun platform, the Gobbler is turkey-hunting ready with a combo camo and Cerakote® finish. It's 24" mid bead barrel gives a fast swing for enhanced target acquisition. The Gobbler integral low mount optic makes acquiring the target easy. The Picatinny rail is machined into the receiver, a feature usually reserved for custom or expensive competition shotguns."
Picatinny Rail
Camo + Cerakote Combo Finish
Straight or Pistol Grip Stock
Optics Included
FINISH: CERAKOTE CAMO
CAL: 12GA
CAP: 5+1
BBL: 24″
LOP: 14.25″
OAL: 46″
WT: 6.75 lbs
UPC: 741566903793
MSRP: $641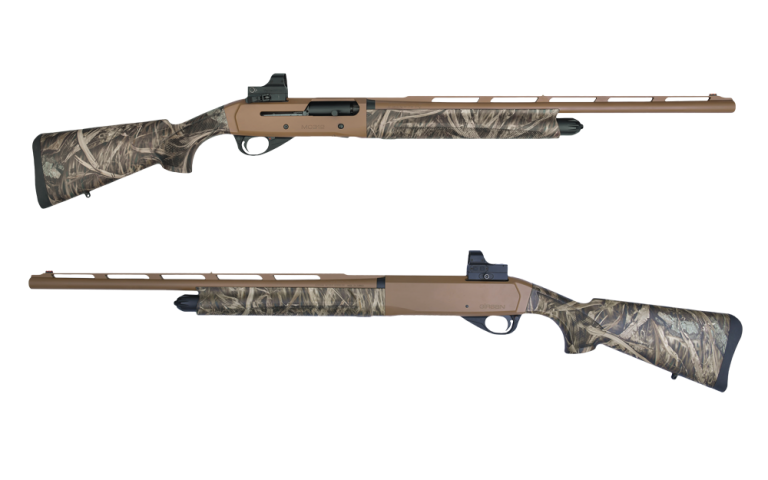 The MC312 Gobbler's internal rail is intended to offer improved strength characteristics and also offers shooters a more comfortable optics mounting position by bringing it closer to the bore of the shotgun. The MC312 Gobbler also includes a fiber optic front sight which should allow for faster target acquisition when shooting with irons.
The MC312 Gobbler will come standard with multiple chokes as well as an integrated optic making it an option for those who are looking to turkey hunt and need an out-of-the-box option that is ready to go. If you're looking to pick up one of the MC312 Gobbler's you can find one for around $600 at most online and big-box retailers.