131 Pound Blue Catfish Breaks Mississippi State Record
Eugene L. 04.14.22

On April 11th, the Mississippi Department of Wildlife, Fisheries, and Park Fisheries Bureau has certified a new state record blue catfish. Angler Eugene Cronley of Brandon, Mississippi caught a 131-pound blue catfish in the lower Mississippi River near Natchez, Mississippi. This fish was caught on April 7, 2022 on a rod and reel. Mr. Cronley said that it took him forty minutes to land the huge fish, "it is truly a fish of a lifetime."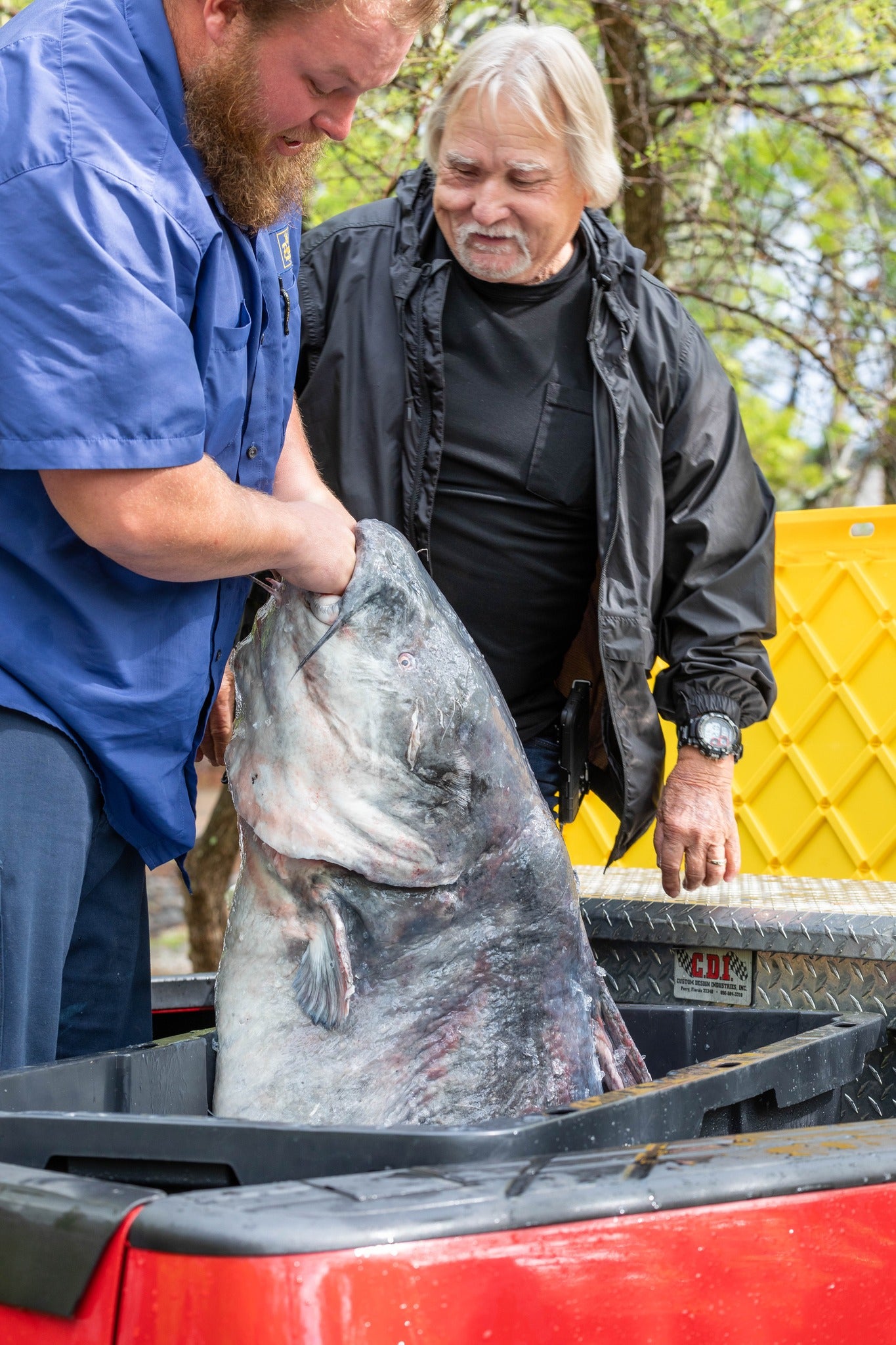 This fish has broken the previous rod and reel record blue catfish by 36 pounds. The previous rod and reel record fish was another monster 95-pound blue catfish caught by Dakota Hinson in 2009. There was a larger trophy blue catfish caught in 1997 by the team of Freddie Parker and Brad Smith. This catfish weighed 101 pounds, but did not qualify for the state record. Interestingly, both of these giant blue catfish were caught in the lower Mississippi River near the city of Natchez as well.
131 Pound Blue Catfish Breaks Mississippi State Record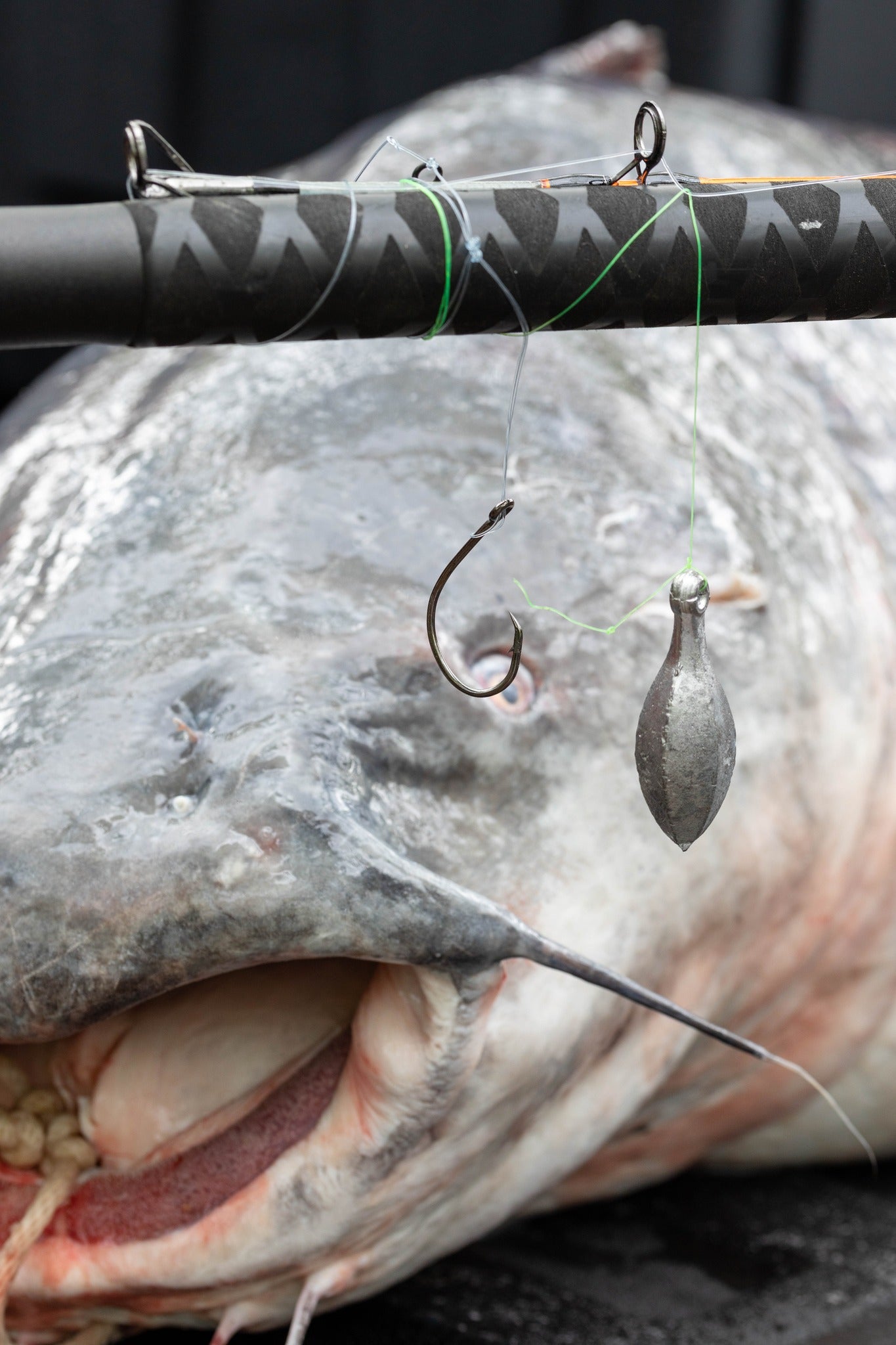 Mr. Cronely caught the fish with a rod and reel using skipjack herring as bait. This catfish is the largest catfish caught in the state of Mississippi in 25 years. This blows past any other catfish caught in Mississippi by over 30 pounds.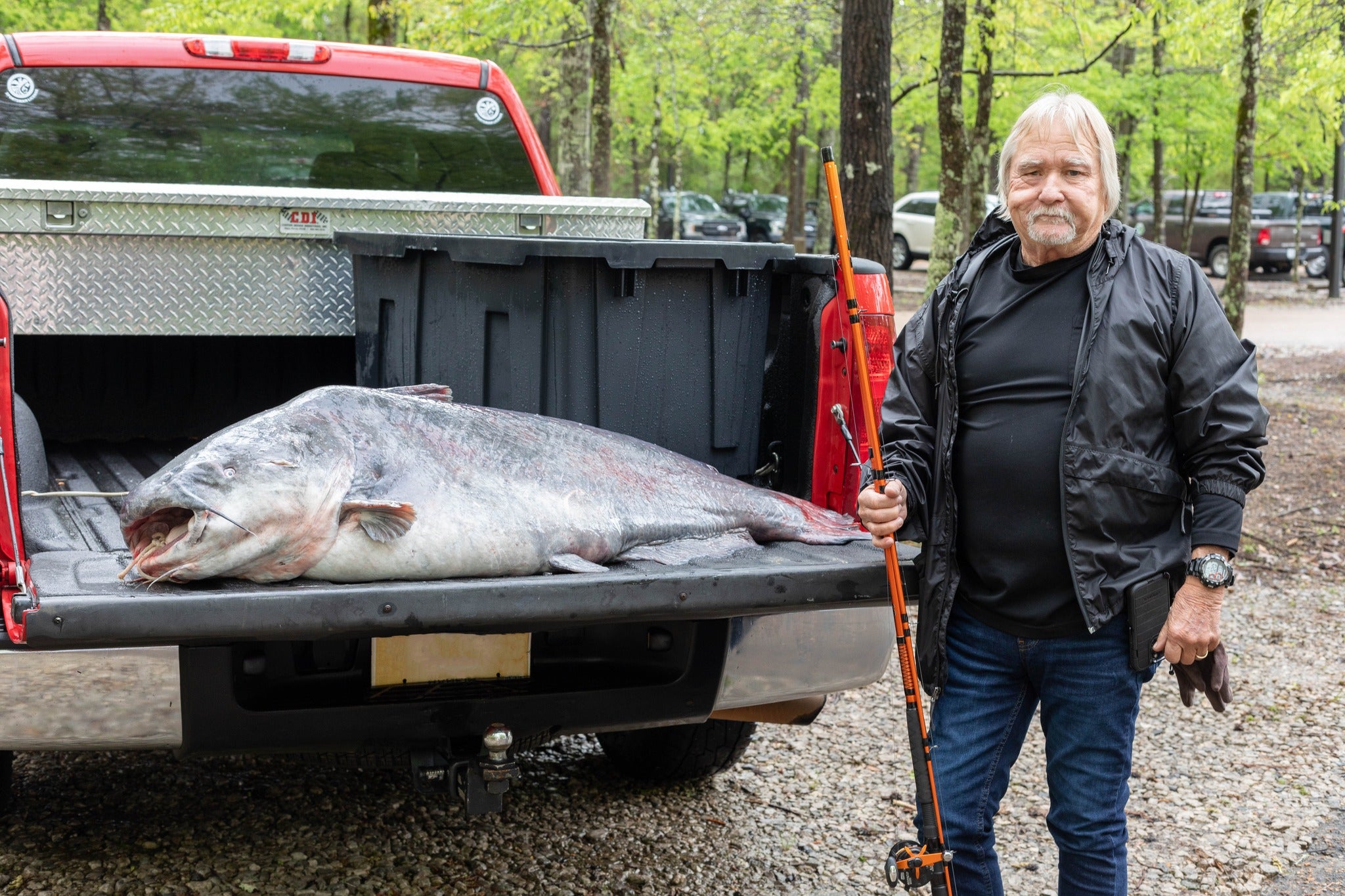 The Blue Catfish (Ictalurus furcatus) is possibly the largest species of catfish in North America, there is contention if the Flathead catfish can grow larger. Blue cats are capable of living for up to 25 years and growing over 5 feet in length as well as over 100 pounds, but the average is closer to 2ft long. Specimens like the one Mr. Conley caught are a very rare catch.