Federal Celebrates 100-Years of Business with Retro Ammo Packaging
Luke Cuenco 04.20.22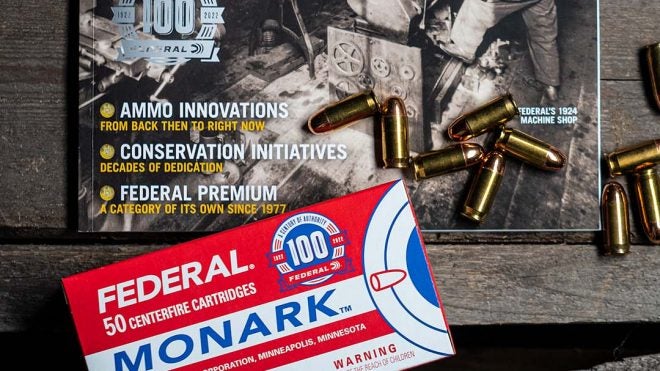 Operating for 100-years is a long time for any company to be in business and especially for businesses within the firearms industry. The sands of time have eroded away many firearms and ammunition manufacturing companies over the years, but Federal Premium Ammunition is still alive and kicking over 100-years later! In celebration of this achievement, Federal Premium Ammunition is releasing special-edition rifle ammo packaging that is a throwback to the 1963 styling of ammo packaging that the company used to feature on their centerfire rifle ammo boxes. According to their Facebook Page, Federal Premium Ammo will also be releasing throwback handgun ammo packaging as well! So, if you're looking for a nice collector's item or just looking for some ammunition that performs well, you should check out these new .30-30 Win, .30-06 Sprg, and .45-70 Gov't 100-year anniversary retro ammo packaging offerings.
Federal Celebrates 100-Years of Business with Retro Ammo Packaging
The new packaging will be available in limited quantities which seems like this would make them collector's items. However, if they are all you can find on the shelf or online then you'll be interested to know that the 100th Anniversary Rifle Ammo packaging will still contain the same quality ammunition you've come to expect from Federal. The ammunition will feature the same performance as Federal Premium's Power-Shok equivalent and as of right now, only rifle ammunition in .30-30 Win, .30-06 Sprg, and .45-70 Govt have been released so far on the Federal Premium website. These offerings will be available in 150-grain, 180-grain, and 300-grain offerings respectively.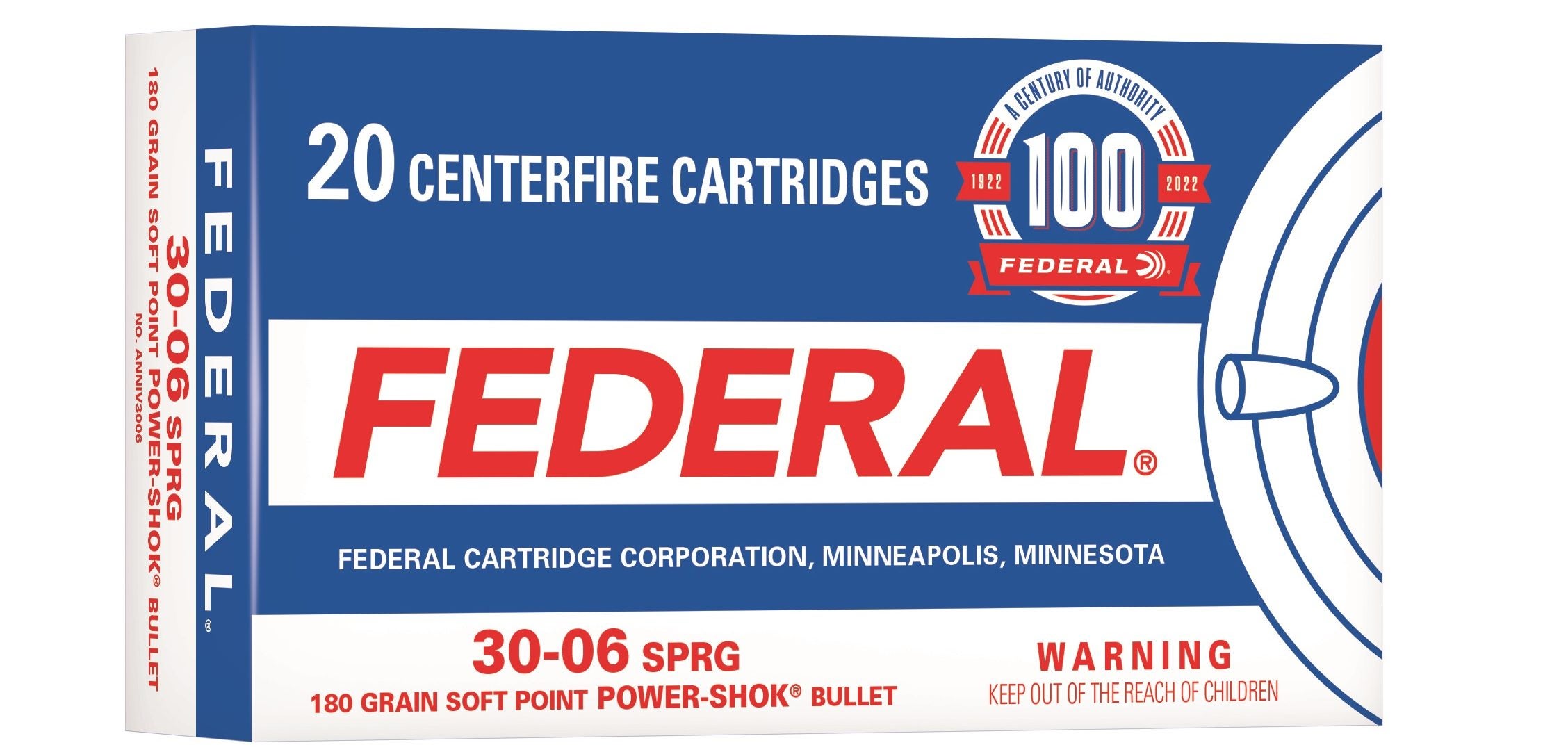 For Federal Ammunition fans that are looking for a bit of nostalgia, this classic packaging option on select rifle loads is a really fun option," said Mike Holm, Federal's Product Director of Rifle Ammunition. "In celebration of Federal's 100-year anniversary, this limited retro packaging is the perfect addition to any collectors' shelves, or ready to head to the field and be put to use.
Federal will also soon be offering limited edition packaging for their handgun and shotshell loads that follow the same vein of commemorating Federal Premium Ammunition's 100-years of being in business and producing ammunition for American customers. We'd like to hear your thoughts on this new retro rifle ammunition packaging. Does this style of packaging bring back fond memories of hunting with your dad or does it elicit other feelings from you? Let us know down in the comments!