Cold Steel Introduces their NEW Razor Tek Fixed Blade Knives
Luke Cuenco 04.25.22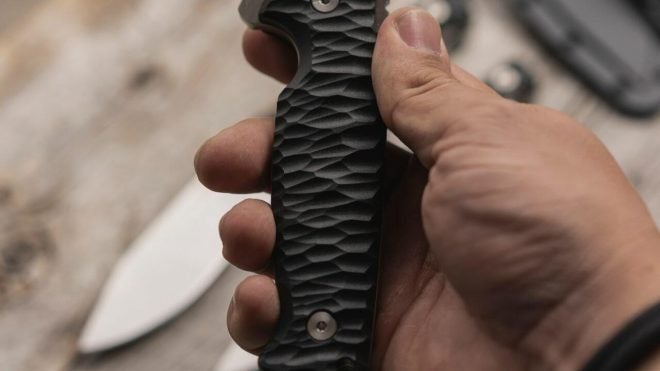 The hunting season has probably been pretty rough on your blade. Everything from trimming small limbs off that is in your way to peeling open that blister-packed optic you just bought for your turkey gun will take a toll on your favorite blade. If you think it's time to pick up a new one to use just for hunting or you're like me and you just like to collect knives, Cold steel has their new Razor Tek lineup which will come in three different lengths and come complete with their own dedicated sheath.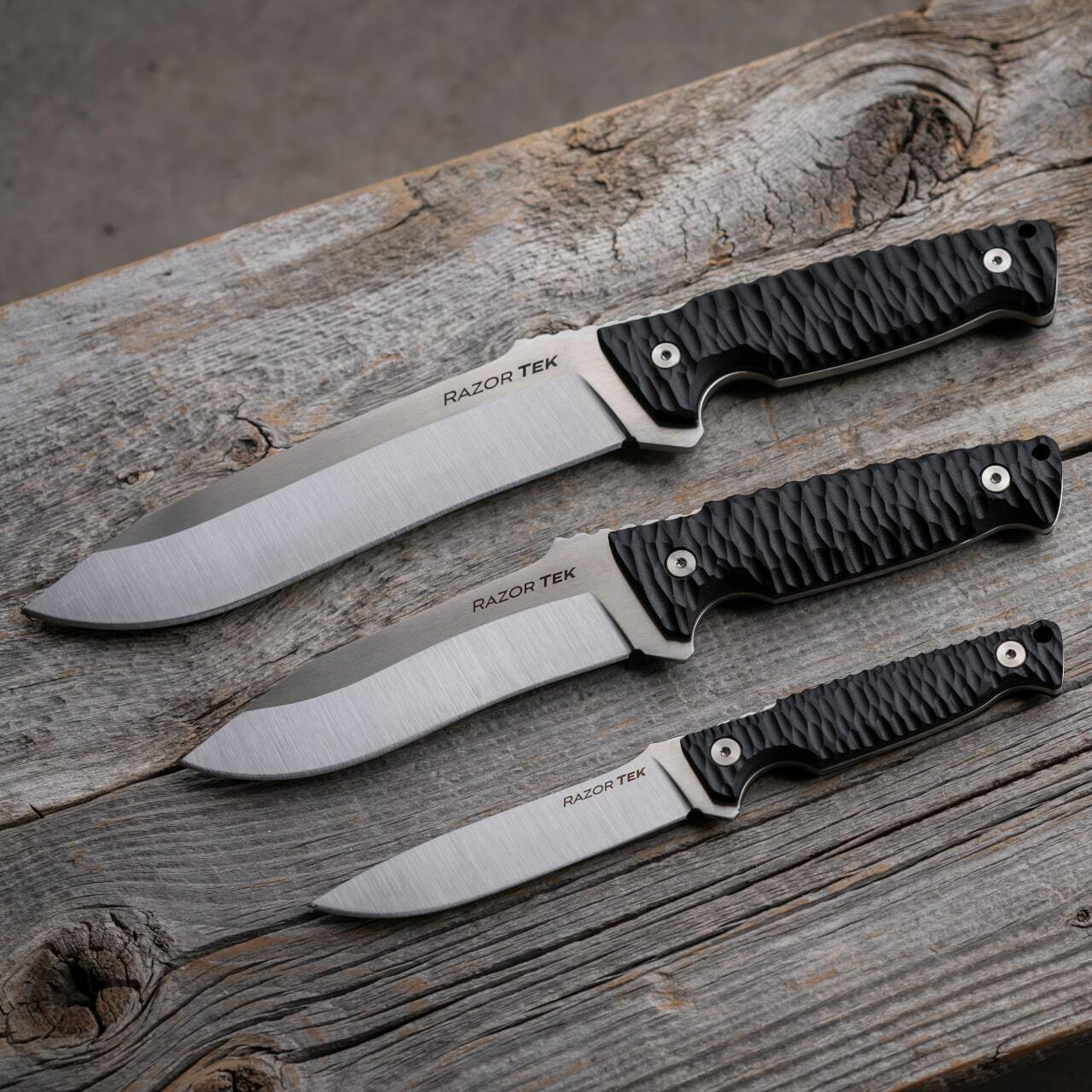 Cold Steel Introduces Its new Razor Tek Fixed Blade Knives
The largest of the three new knives comes in a 6.5″ configuration and is suited best for dedicated fieldwork where you don't have to worry about being discreet. The 6.5″ Razor Tek – like the 5″ version – features a recurve blade, but in a slightly thicker 4.5mm configuration. This blade is intended to be used for wilderness survival by being a great chopping tool while still being extremely resistant to corrosion due to its stainless steel blade material. The large 6.5″ blade is $199.99 with its dedicated sheath.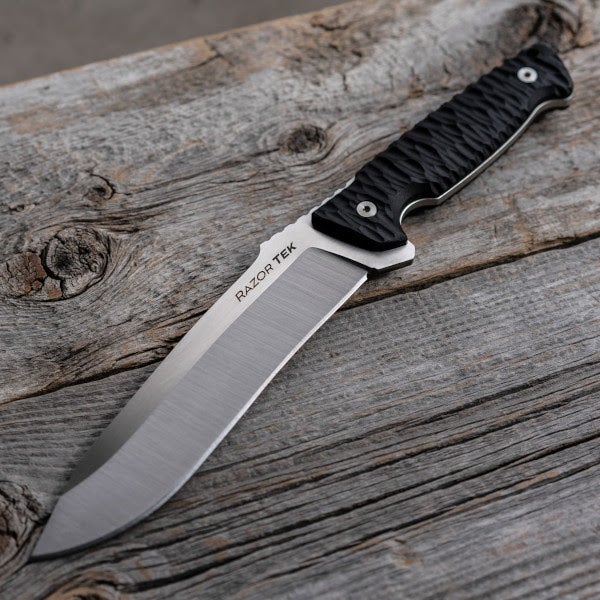 Slightly longer and featuring a different blade style than its 4″ brother is the 5″ Razor Tek. This longer version still features a 3.2mm thick blade, but uses a recurve blade-style instead of a clip point. Recurve blades are often favored by many as they give you a similar function to blade serrations, but without the extra difficulty of sharpening them. The 5″ blade will be sold for $129.99.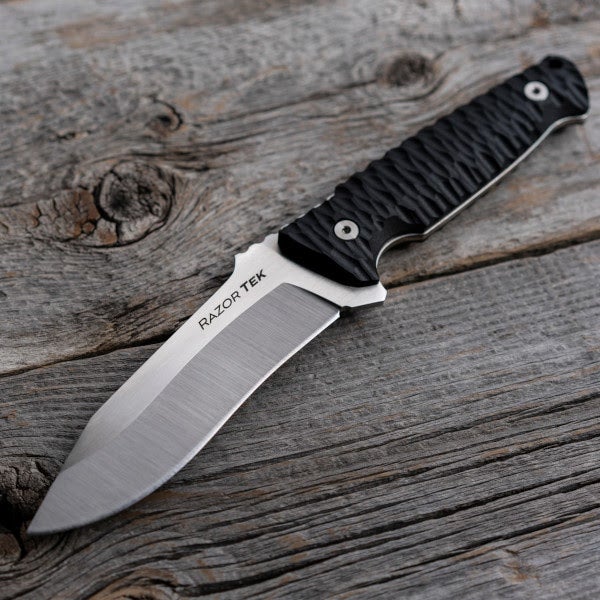 Both the 5″ and 4″ blades feature a 3mm thick 4116 fine-grain stainless steel blade. The 4″ razor take takes on a clip point blade shape with no jimping along the length of the spine of the blade until after the sharpened portion ends. Cold Steel says this option is great for self-defense, bushcraft, and field dressing of small game animals. The Razor Tek 4″ Blade will be sold for $99.99.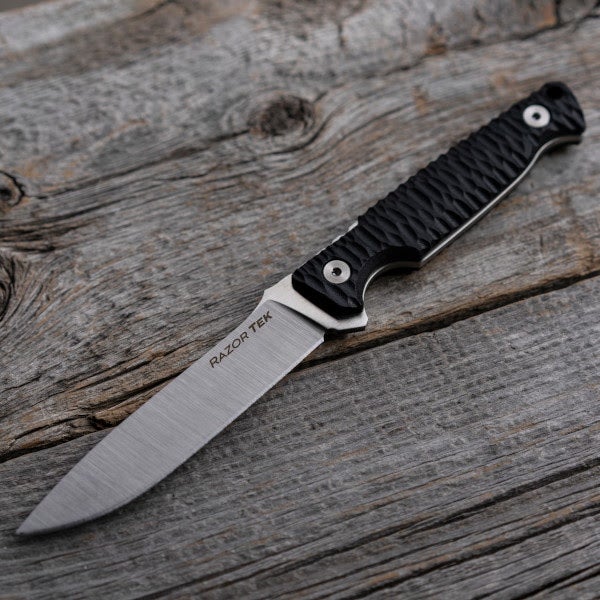 All three knives feature an ergonomically designed GFN (Glass-Filled Nylon) handle that has what looks like a very aggressive texture which would be good for a secure grip even if your hands are a little sweaty or covered in other liquids that you encounter in the wild. All three blades are available now from the Cold Steel website and currently only come in one handle color at the time of writing. The most appealing one to me seems to be the smallest of the blades and hopefully the 4116 fine-grain stainless steel holds up like Cold Steel says it will!