AO Review: NEW Vortex Strike Eagle 1-8x24mm FFP Riflescope
Luke Cuenco 05.23.22

The Strike Eagle lineup is a popular budget option for shooters and hunters alike. Recently, Vortex released the new higher magnification Strike Eagle 1-8x24mm First Focal Plane riflescope. The new riflescope offers those on a budget access to higher magnification as well as night vision capable illumination and daytime illumination. For hunters, what this means is an easier time picking out targets at extended ranges – and on the low end of things – faster target acquisition. So, today we'll be taking a look at the new 1-8x24mm Strike Eagle to see how well it stacks up.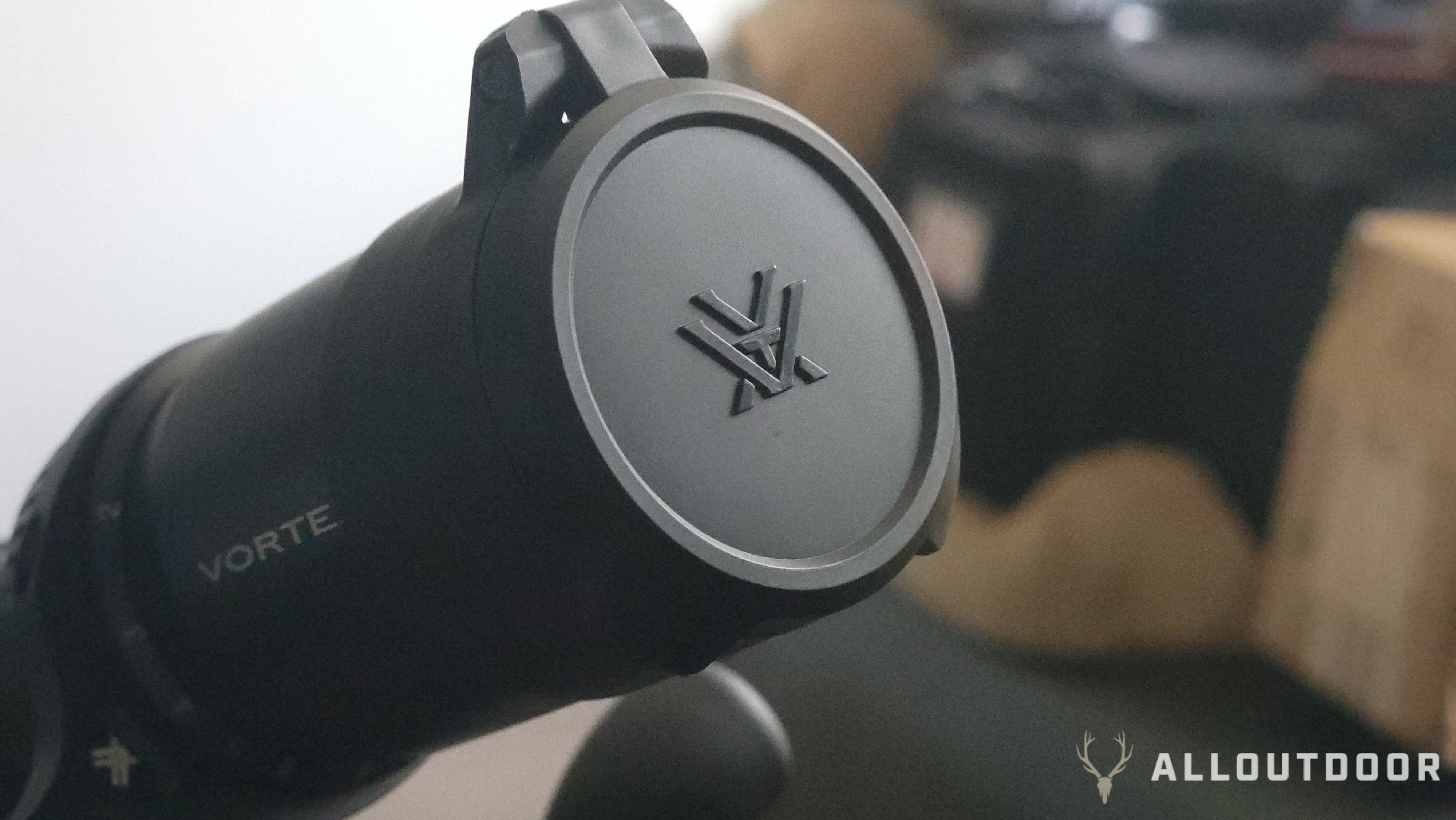 AO Review: NEW Vortex Strike Eagle 1-8x24mm FFP Riflescope
Vortex Strike Eagle 1-8x24mm FFP MOA Riflescope
Eye Relief: 3.9 inches
FOV: 113.6-14.1 ft/100 yds
Tube Size: 30mm
Turret Style: Capped
Adjustment Graduation: 1/4 MOA
Travel Per Rotation: 25 MOA
Max Elevation and Windage Adjustment: 145 MOA
Parallax Setting: 125 yds
Length: 10.4-inches
Weight: 23.9 ounces
Reticle: EBR-8 MOA FFP
MSRP: $799.99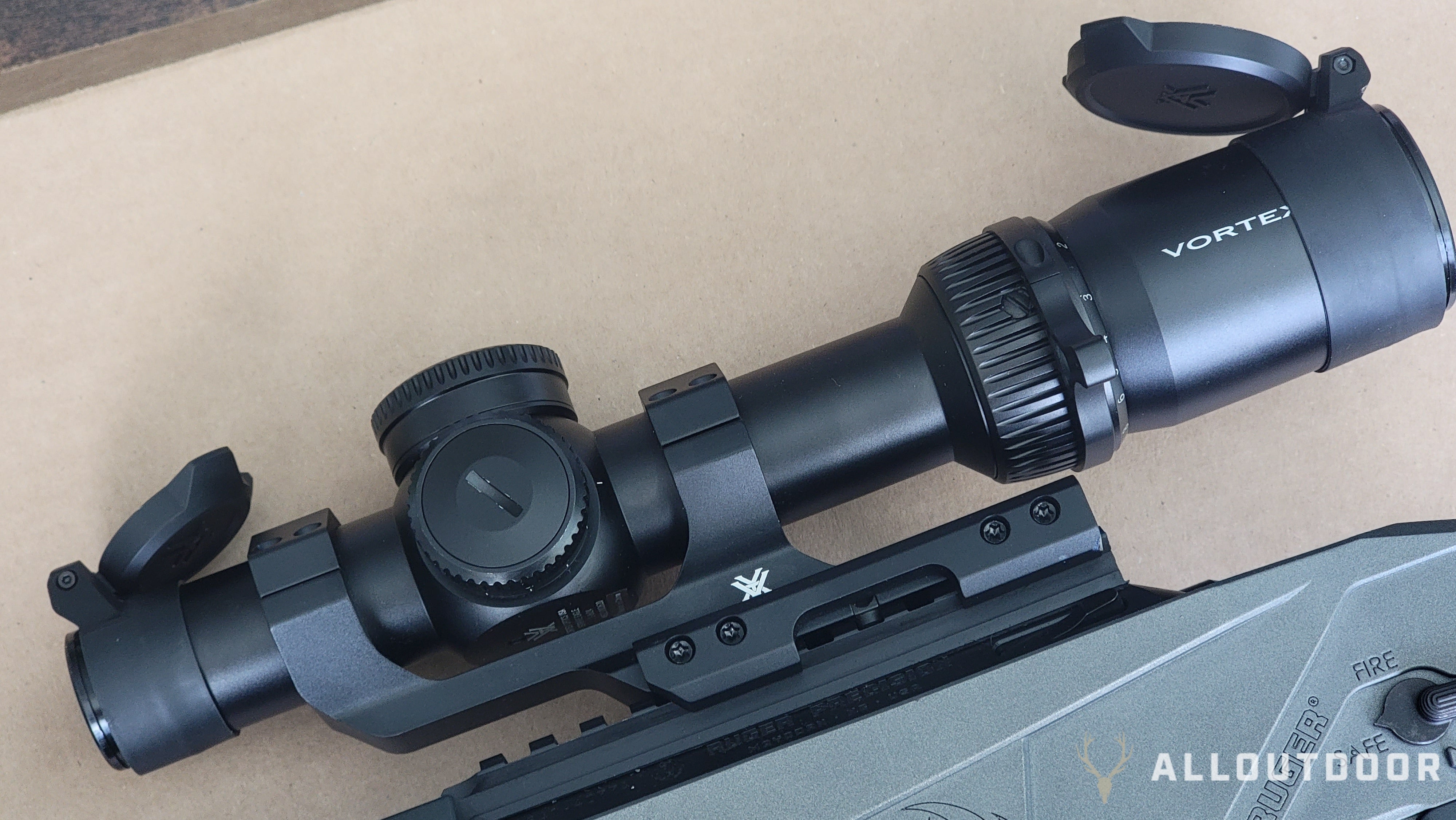 The Strike Eagle lineup has had FFP LPVOs (Low Power Variable Optics) in its roster before, but this new offering adds a few interesting features outside of greater magnification. The new Strike Eagle features the EBR-8 MOA FFP reticle which gives the optic a great bright central dot surrounded by an equally bright horseshoe. For you hunters out there, what that means is that you're getting the best of both worlds when it comes to magnification options as the dot is bright enough to not be washed out by brighter subjects (like the side of a deer).
I tested the two-night vision options on the Strike Eagle and they worked well, but I'm not entirely sure who the night vision settings are for as I've found in the past that LPVOs are a lackluster choice when it comes to night vision optics; however, many hunters are getting into night vision and thermal optics these days. I suppose it's better to come prepared than not.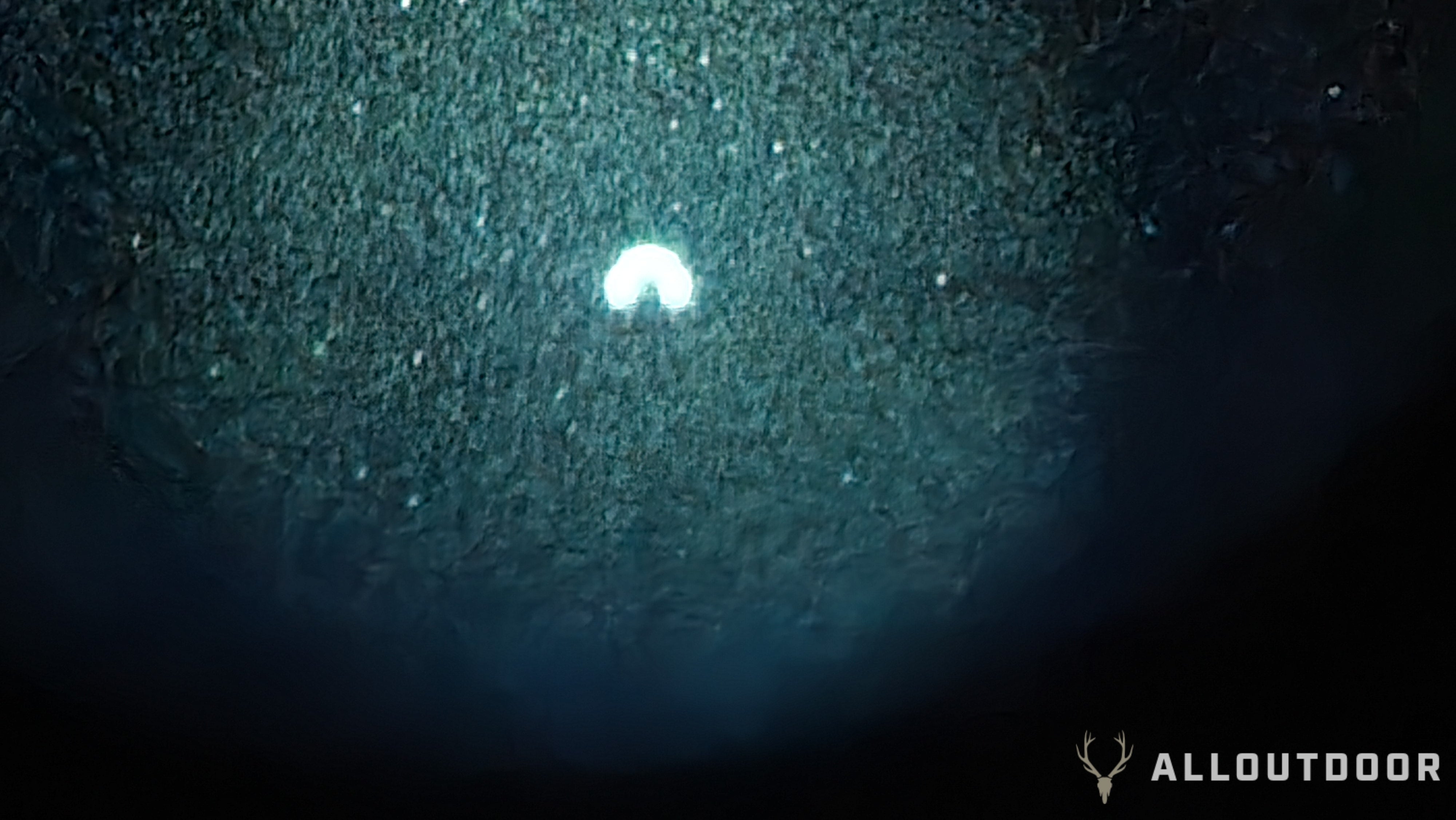 Reticle and Glass Quality
The Strike Eagle ships with slip-on, flip-up covers that are super easy to install and do a good job of keeping dust, light rain, and debris out of the objective and ocular lenses. The lenses themselves are quite good and while I've never been particularly persnickety about glass clarity, the Strike Eagle's glass is about as good as it gets when it comes to budget-tier optics. The EBR-8 MOA FFP reticle is suited for standard .223/5.56 and .308/7.62 NATO cartridges and has worked well so far. I think it can even be adapted for use with other calibers – for example, I've mounted the optic on my Ruger Precision Rimfire and had great results at shorter ranges after putting the work in for a custom dope card.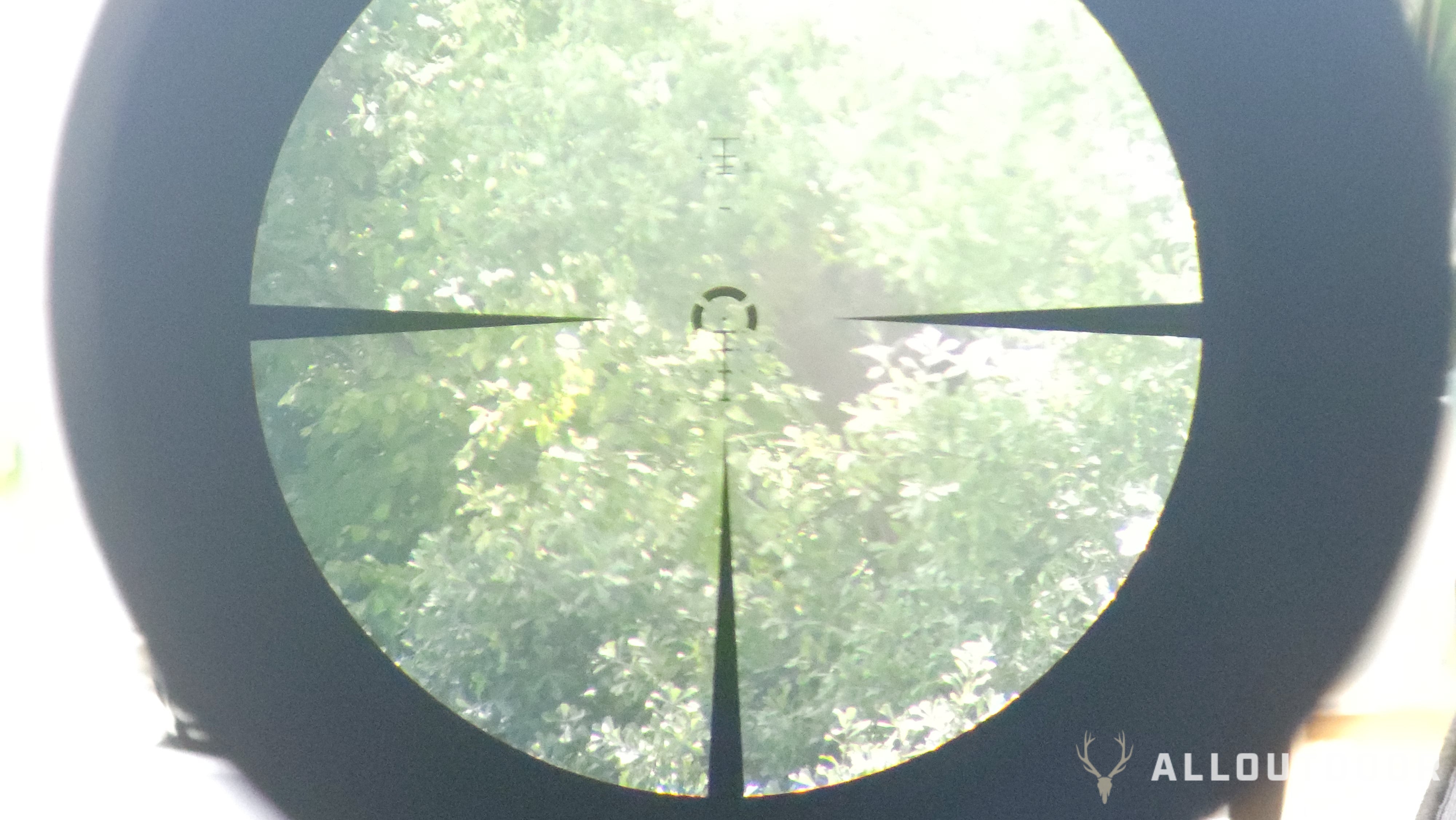 The reticle itself as mentioned before is illuminated and during low light shooting situations, this comes in handy for picking up the small center dot against a darker background. During the day, as is typical with most LPVO illuminated reticles, the red dot becomes almost invisible and needs to be shut off – until someone develops the concept further I don't think we are ever going to get a "daylight bright" red dot inside of an LPVO. At least not without some significant R&D (research and development).
On the 1x setting the reticle has about as much eye relief as a Trijicon TA11 3.5 ACOG. At the 8x setting, the eye relief is about the same as the eye-box becomes much more unforgiving, and when shooting at targets from a free-standing position, this can pose issues for retaining a proper sight picture. However, for hunting applications, I don't think this is quite as much of an issue as if you're using the optic for off-hand tactical shooting applications which often favor optics with static magnification and more forgiving eye boxes.
Turrets and Magnification Adjustments
The turrets on the Strike Eagle are capped meaning you have to remove them before any adjustments can be made. Despite this, the turrets themselves don't require any tools and feature knobs large enough to be adjusted with either gloves or your bare hands without issue. The caps also feature rubber O-rings inside of them that keep out dust, moisture, and keep the caps on securely whether you're firing an M118LR 308 or the humble .22 Long Rifle cartridge. A quick box test found that the optic tracked just fine and that should be expected from any optic worth its salt.
The magnification adjustment knob on an LPVO is kind of the main feature outside of the preview of the optics themselves. The magnification adjustment on the Strike Eagle was light enough to be made without the included throw lever, but the addition of the throw lever doesn't take away anything from the optic or any of the rifles I mounted it on. I used that instead of the bare ring and found it to be even handier. The throw lever handle didn't slip or move despite some pretty rough handling. I think it's something that more optics companies should be including as standard with their variable magnification optics.
Final Thoughts
As a last note, the optic itself, despite being a budget item was quite durable. I subjected the optic to several truck bed trips to and from the range and even let it sit out in the hot Memphis sun for an entire day. For those of you who don't know, the mid-south can be quite humid and this can spell disaster for hunters who hunt in the early mornings and have to continue with the rapidly increasing temperatures. Lesser optics can start exhibiting signs of fogging or moisture collection on the interior of the optic, but since the Strike Eagle is nitrogen purged I didn't notice any of this. I'm certain that no moisture was present inside or allowed to ingress despite the use of the optic on my personally owned 458 SOCOM hunting rifle which has outright killed a Trijicon 1-4×24 LPVO in the past.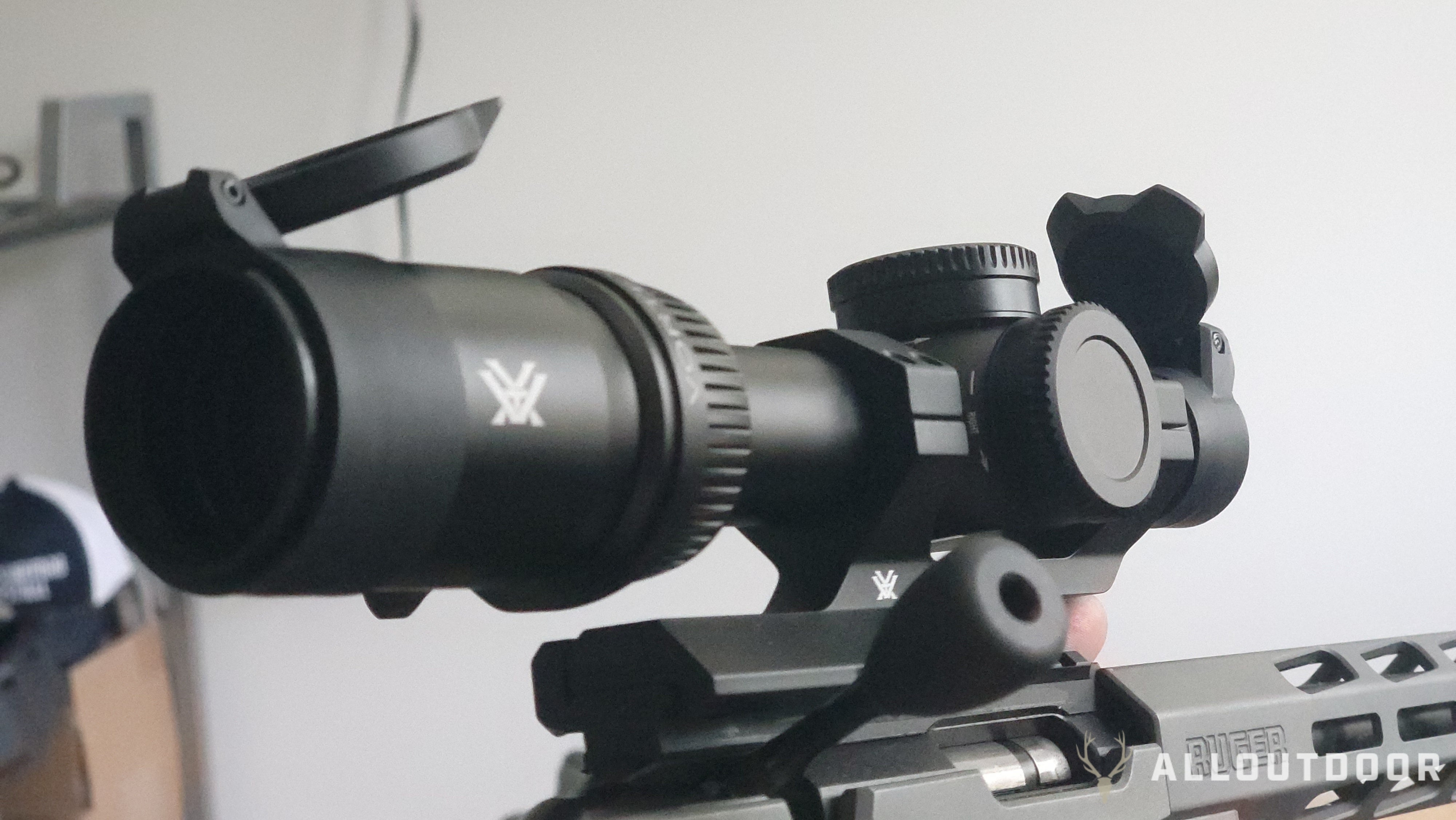 For a $800 MSRP, I don't think there are many other LPVO optics out there that have this good of a feature set, and if your aim is to mostly use this optic for long-range hunting, I think it's a great buy. If you're going to be using this optic on a bolt-action rifle, then you might want to opt to use scope rings that are as low as possible to help deal with the shrinking eyebox at greater magnifications. For those of you who hunt with AR-15 style rifles, a cantilever mount like the one I used should be the perfect fit.
In short, the optic has a wide range of magnification settings, clear glass, very simple to use controls and adjustments, a great BDC reticle suitable for most MSR calibers, and most importantly it holds its zero on a budget.