POTD: The First of The Best – First Issue Colt Police Positive Special
Sam.S 05.24.22

Welcome to today's Photo of the Day! Here we have the first of a series of revolvers I have recently touched on over at the Curious Relics side of AllOutdoor. This is the First Issue Colt Police Positive Special. The Colt Police Positive Special was an iteration or variation of the then common Colt Police Positive. The new and improved First Issue Colt Police Positive Special was introduced in 1907. It featured a frame that was strengthened and the cylinder was lengthened to accommodate the widely loved 38 Special cartridge. They were offered in several calibers besides the 38 Special. These different cartridges were of course the 32 New Police (32 S&W), 38 New Police (38 S&W), and 32-20 WCF.
Manufactured in 1909. Standard Colt markings and grips numbered to gun. Comes with a matching serial numbered Police Positive Special box and reprinted papers such as "Special Instructions," "Shooting Suggestions," and "Protected by Colt."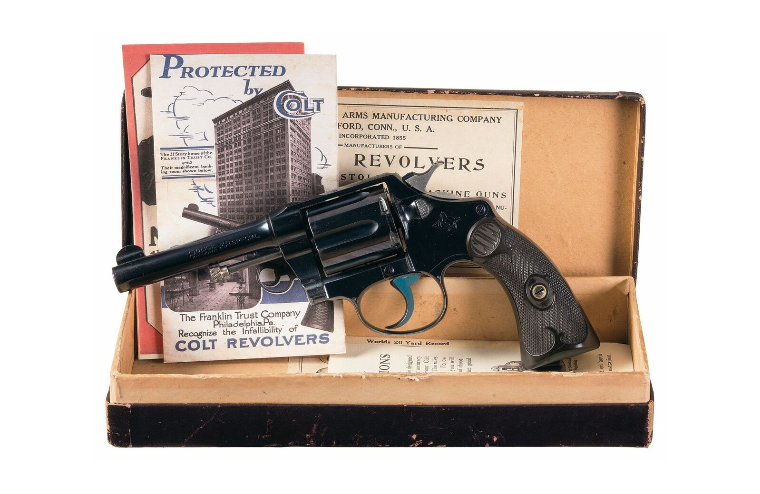 Lot 1692: Colt Police Positive Special Double Action Revolver with Box. (n.d.). Rock Island Auction Company. photograph. Retrieved May 16, 2022, from https://www.rockislandauction.com/detail/74/1692/colt-police-positive-special-double-action-revolver-with-box.