Stay Organized: Skinner Sights Pocket Cartridge Keeper
Eve Flanigan 06.02.22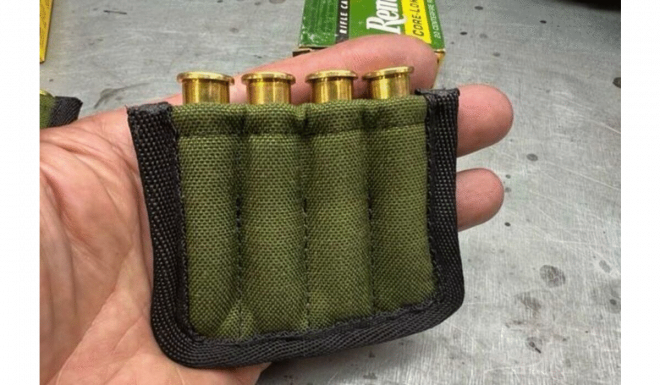 Skinner Sights is a company best known for outstanding lever gun sights. However, the company has numerous other wares to make the hunting and outdoor way of life a little better. Now they've added yet another such product for hunters and hikers who tote a long gun. Andy Larsson, CEO of Skinner Sights, took to Facebook last week to announce the company's latest. It's a pocket ammo-keeper called Cartridge Pocket. The little cloth device holds up to four long gun cartridges, and fits neatly into a shirt or jacket breast pocket or pants hip pocket, to keep a little extra ammo within reach.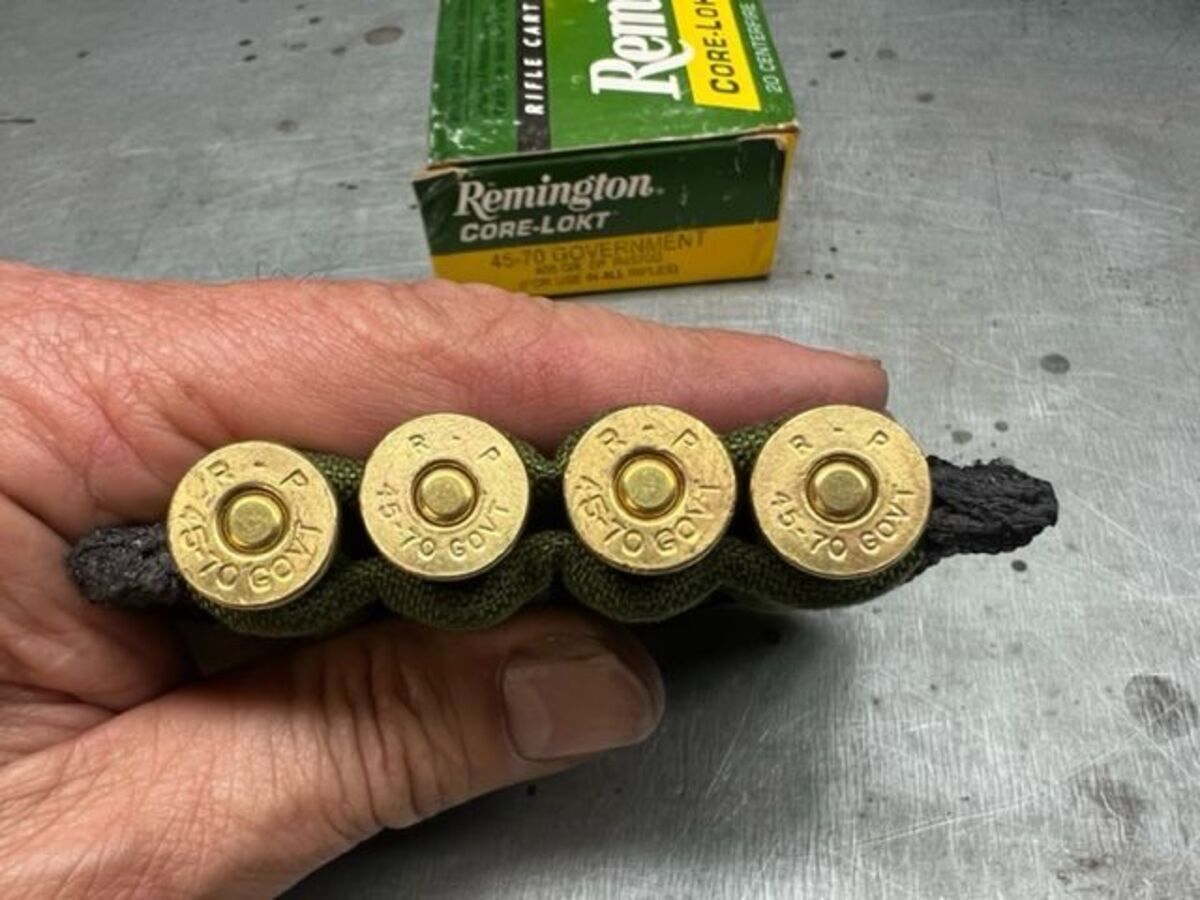 True to the Larsson family's North American big game and safari hunting traditions, the Cartridge Pocket is made with biggish cartridges in mind: .30-30 Win and .45-70 Gov't. However, the product ad copy states it'll hold most anything else, and it sure does appear that .410 shells might be right at home in the Cartridge Pocket, too.
This product is so useful and simple as to make one wonder why it hasn't been around before. Two sturdy layers of Cordura, a little padding, and a binding strip are combined to cushion and separate rounds. The binding offers a little rigidity to help the device slide in or out of a pocket, prevent fraying, and maintain shape while remaining flexible. A well-finished top edge makes cartridge removal easy. It's a new way to comfortably carry a little peace of mind for what may happen out in the bush.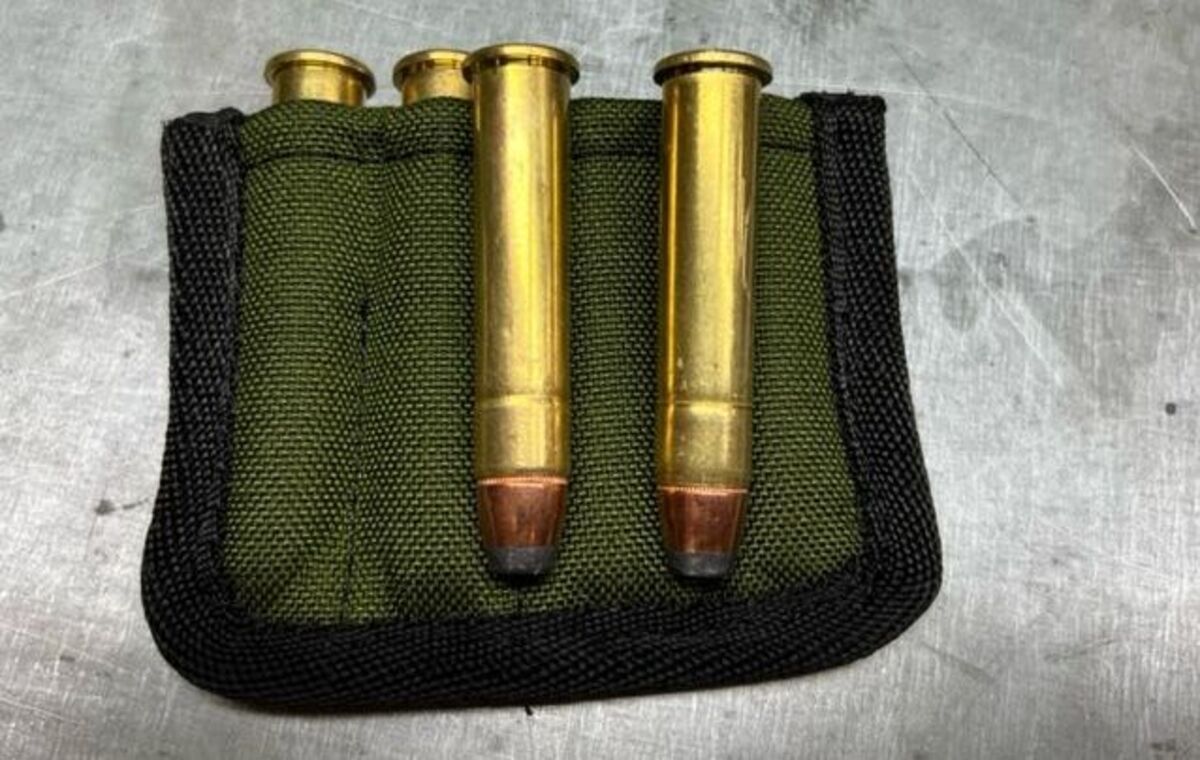 Three colors are currently offered (and named in scented candle tradition): Calming Olive Green, Rustic Brown, and Tacticool Black. At $12, they make an affordable accessory or (hey, the holidays are always coming sooner or later) stocking stuffer. Order these unique, practical, made-in-Montana organizers direct from Skinner Sights. Sometimes, it's good to be an ammo nerd.