Federal Unveils New 22 WMR Punch Personal Defense Ammunition
Luke Cuenco 06.08.22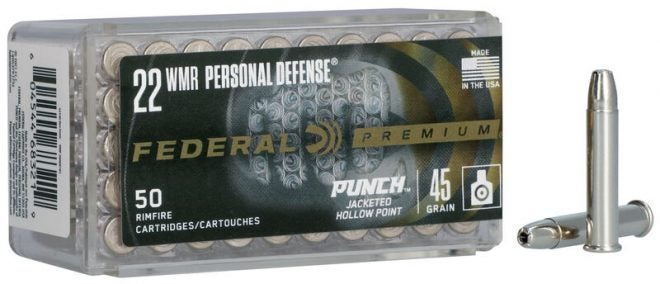 Varmint Hunters and those who are recoil sensitive should be excited about this one. During NRAAM 2022 Federal Premium announced the introduction of yet another cartridge offering to the Punch Personal Defense Lineup – Federal 22 WMR Punch. This new 45-grain rimfire offering shares many of the same characteristics of other Federal Punch offerings including their superb performance out of short snub-nosed barrels about 2-inches in length. This new offering gives those who wish to carry rimfire a more viable option for self-defense or for pest control and hunting purposes.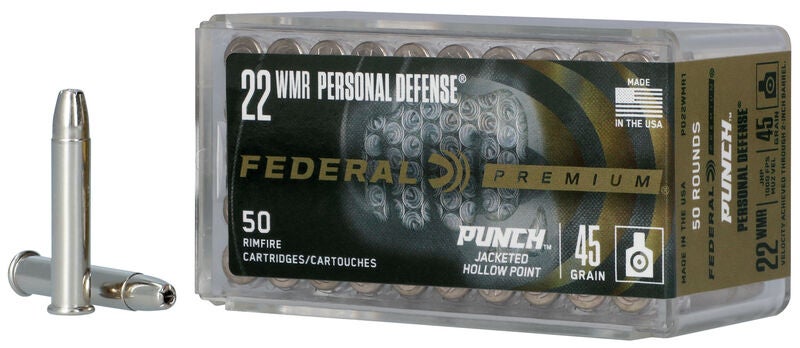 Federal Unveils New 22 WMR Punch Personal Defense Ammunition
Nickel-plated lead-core bullet
Projectile profile and composition optimized for the deepest penetration through short-barrel handguns
Rigorous function testing ensures reliability
Nickel-plated case for ease of extraction and corrosion resistance
50-count boxes
Maximum velocity for energy and penetration: 22 WMR offers 1,000 fps muzzle velocity through 2-inch barrel, 1,800 fps through rifle barrels
After the launch of the Punch 22 LR we saw the great response to that round and wanted to expand the options," said Federal's Rimfire Product Director, Rick Stoeckel, "The Punch 22 WMR continues to allow rimfire users to have effective performance but now in the magnum cartridge.

The success of the bullet designed for the Punch 22 LR easily transferred to the WMR," continued Stoeckel. "The larger 45 grain bullet and extreme velocities in the Punch 22 WMR allows this to be a great round for popular 22 WMR revolvers.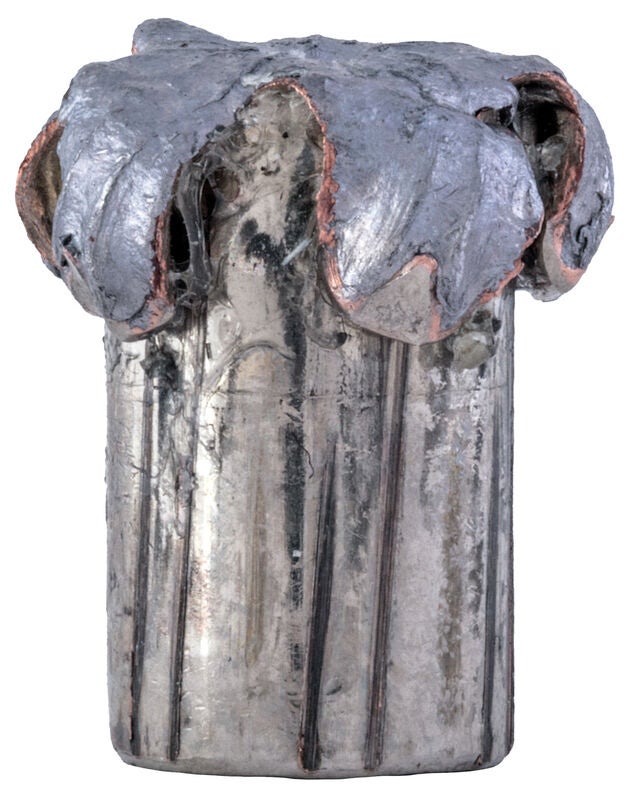 Like the rest of the Federal Punch lineup, 22 WMR Punch is optimized for high velocities out of short barrels. Federal lists the test barrel length as a 2-inch barrel and they are claiming 1,000 performance out of that specific barrel length. Unlike the penetration optimized 22LR version of Federal Punch which is a scant 29-grains and features no hollow point, the 22 WMR Punch features a hollow point design which should translate to better terminal performance in targets creating larger permanent wound cavities and giving the bullet a wider wound channel along its length of travel.
Federal's 22LR punch was launched officially at NRAAM 2022 and it piqued my interest enough that I went on over to the Federal website to see if it was on sale yet. It is currently listed on their website as "Currently Unavailable" and is priced at $25.99 per box of 50 rounds.