The New Benjamin Armada Semi-Automatic PCP Air Rifle
Luke Cuenco 06.14.22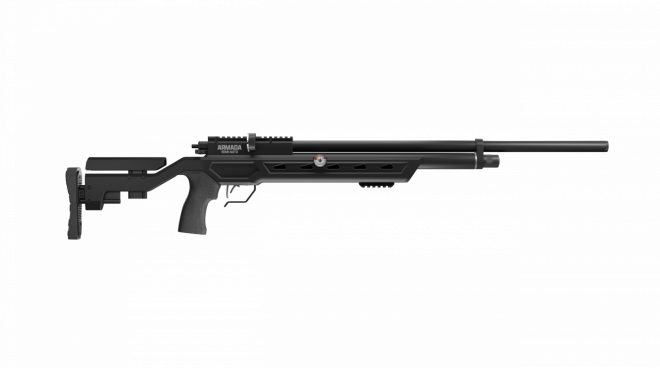 Pre-Charged Pneumatic (PCP) Air Rifles are great choices for small game hunting and pest control, especially in areas where firearms might cause alarm or even might be illegal to use. Benjamin Airguns has a long track record of producing some of the best PCP air rifles on the market and they often feature a great balance of power, customization options, and value when it comes to this specific sector of the hunting market. Benjamin Airguns is proud to introduce its latest offering, the new Benjamin Armada Semi-Automatic which is an adaptation of their already popular bolt-action Armada PCP air rifle.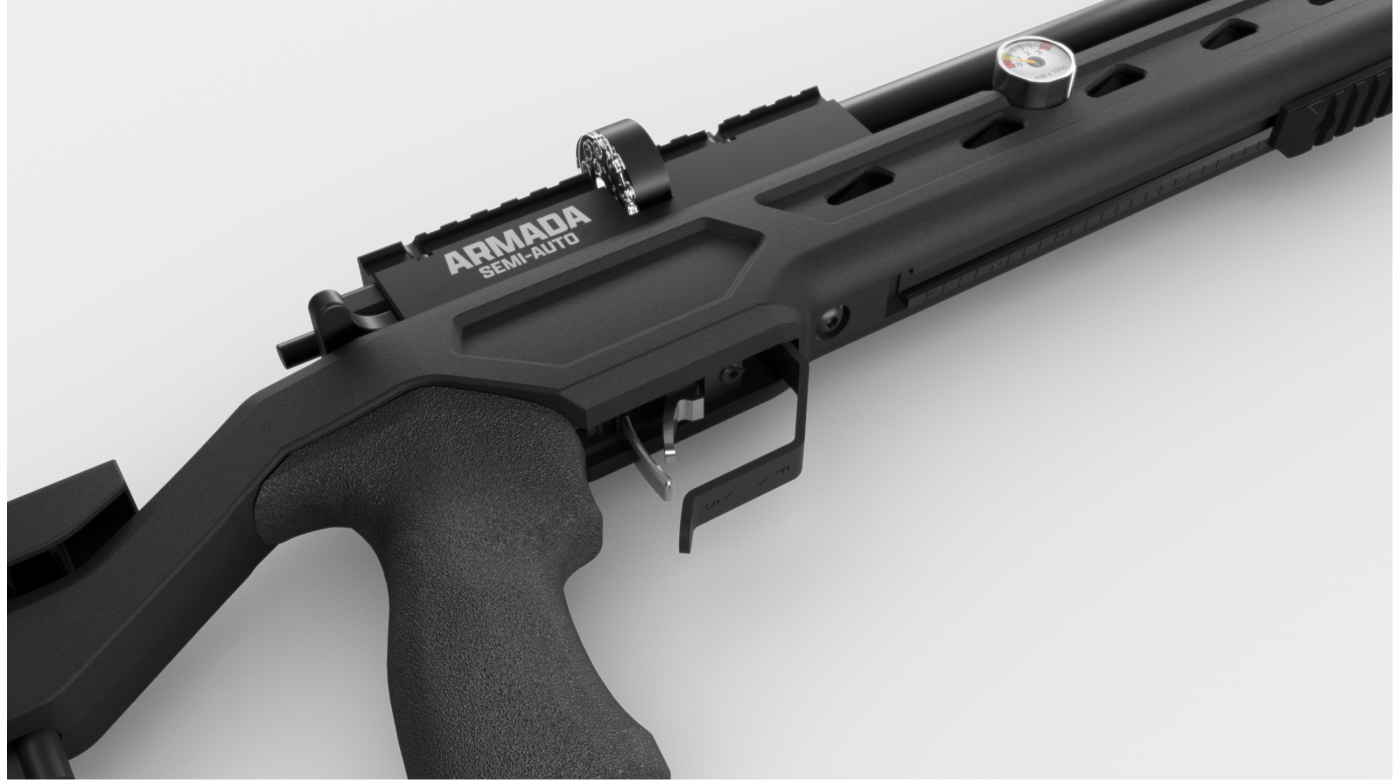 The New Benjamin Armada Semi-Automatic PCP Air Rifle
Features of the Armada Semi-Auto include:
All-weather, ambidextrous, and adjustable synthetic chassis-style stock with Picatinny rail
Semi-auto action for fast follow-up shots
Rifled barrel delivers pinpoint accuracy
Shrouded barrel with integrated sound suppression to keep hunters stealthy
Hunt all day with up to 40 effective shots per reservoir fill and 10-shot (.22) rotary magazine
5 year warranty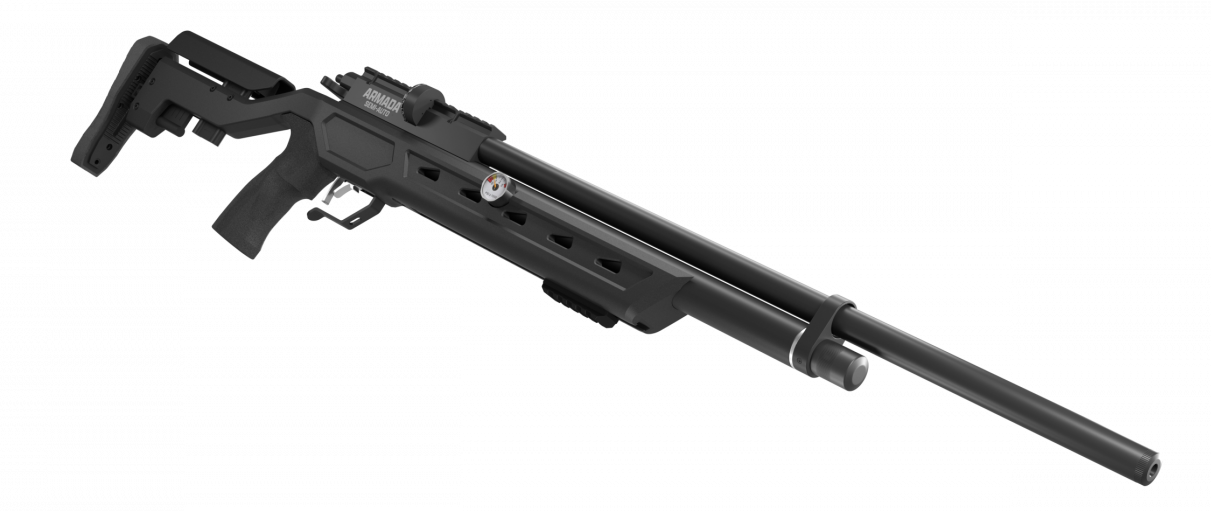 With semi-auto capabilities, the Armada should make for a great pest control gun that doesn't require you to use expensive ammunition and can give the rancher or farmer up to 40 effective shots on target for all day use before it needs to be recharged using either Benjamin's charging cylinders, compressors or hand pumps. The Armada semi-auto PCP Air rifle is available now from all of Benjamin's dealers and big-box store partners and will sell for an MSRP of $782.00. In addition to brick and mortar stores, you can also purchase the Benjamin Armada as well as all the accessories you'll need for it directly from the Benjamin website.

"The Armada™ Semi Auto—the latest semi-automatic, premium pre-charged pneumatic (PCP) air rifle from Benjamin®—combines the airgun industry's most highly desirable features and technologies in an air rifle ideal for all-day expeditions. The Armada Semi Auto gives hunters 40 effective shots per reservoir fill and integrates a 10-shot rotary magazine so you get fast and reliable follow-up shots from sunup to sundown. This .22 caliber air rifle delivers velocities up to 950 FPS (26FPE), making it ideal for small game and varmint hunting, pest control, and target shooting."