POTD: Mauser Model 1877 Single Shot Falling Block Pistol
Sam.S 06.20.22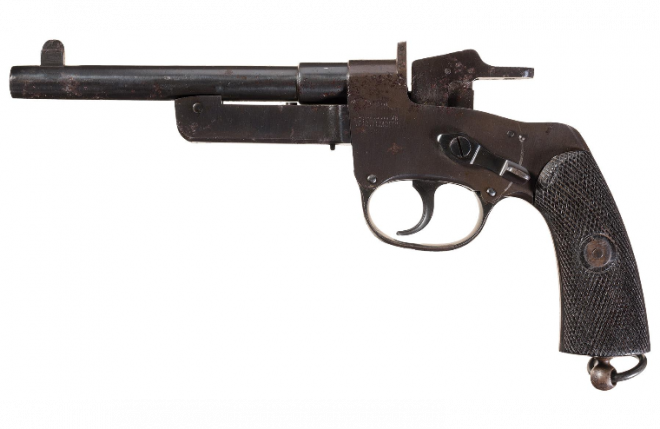 Welcome to today's Photo of the Day! Here we have a single-shot pistol of decent prominence, the Mauser Model 1877. Not because it is substantial in terms of design, but because of the company that designed it. This is the Model 1877 produced by Mauser. This was Mauser's very first production handgun and a lesser known one at that since they only made roughly 100 of them. The Mauser Model 1877 was actually referred to as the C77 or Construktion 77. When this pistol was finally made it was very quickly decided that it was going to be a limited production gun since its only real market would be as a target shooting pistol.
"The very first handgun developed by the brothers Paul and Wilhelm Mauser, the Model 1877 was a single shot breechloading pistol with a novel falling block mechanism. The breechblock, hammer and trigger assembly are made as a single unit fixed to a spring-loaded arm running underneath the barrel, with a hammer-like cocking spur on the rear of the block. When depressed, the breechblock is held open by the extractor, and it closes automatically when a cartridge is inserted. The trigger works the double-action hammer and also serves as a locking mechanism for the breech."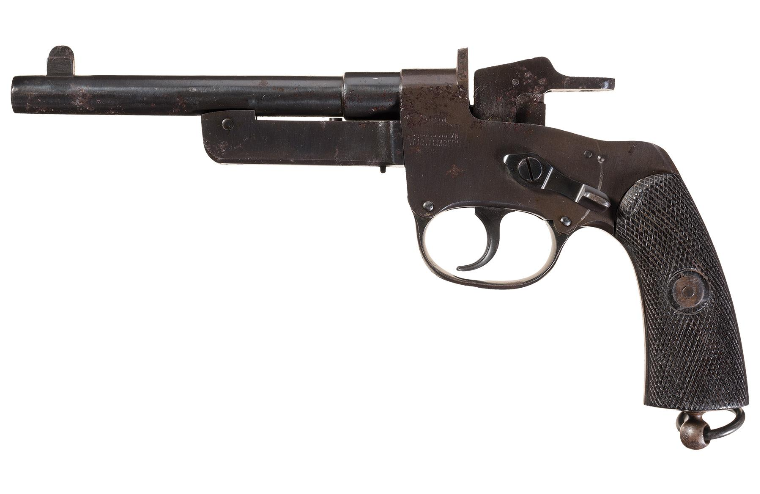 Lot 3295: Mauser Model 1877 Single Shot Falling Block Pistol. (n.d.). Rock Island Auction Company. photograph. Retrieved June 19, 2022, from https://www.rockislandauction.com/detail/69/3295/mauser-model-1877-single-shot-falling-block-pistol.