POTD: A Family of Ugly Ducklings – Frommer Model 1901
Sam.S 06.22.22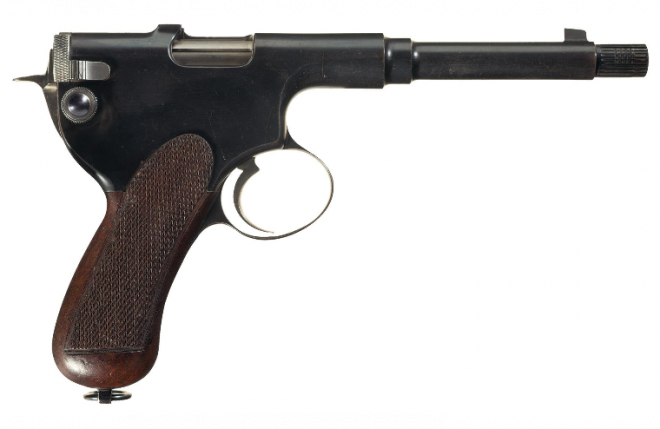 Welcome to today's Photo of the Day! Here we have the other ugly duckling in the Frommer family. This is the Frommer Model 1901 which was a trial pistol and a predecessor to the Frommer Model 1910 that I covered in yesterday's Photo of the Day. The Model 1901 lacks quite a few of the quality of life features that the model 1910 has all while still being chambered for a wimpier cartridge than 32 ACP.
It had an internal magazine that was fed via stripper clip and it was still long recoil operated which made its internals much more complicated than the average auto-loading handgun even by that time's standards. In military trials, it performed fairly well in most testing but the cartridge was always found to be lacking and the stripper clip-fed mechanism was cumbersome. Ultimately no one ever adopted the Frommer Model 1901 and only around 200 were ever manufactured.
"This is a beautiful example of a very rare early Hungarian FEG-Frommer Model 1901 prototype semi-automatic pistol tested by the U.S. military. This exact pistol is shown and documented on page 390-393 of the excellent book "U.S. Military Automatic Pistols 1894-1920" by Meadows/Ellis. It was manufactured by the Fegyver es Gepgyar Company in Budapest, Hungary, and is serial numbered "35" on the left side of the trigger guard, which can be seen in the noted reference. It is a blowback operated design with a rigid frame and barrel cover in which the barrel/chamber recoils reward slightly during firing and uses a fixed internal magazine. It is loaded through the top of the action via stripper clips. It has a long and very comfortable grip frame that is fitted with checkered walnut grips. The only markings on the pistol is the serial number on the frame as noted above and the left side of the breech bolt. It appears to be the only know example. In the reference book there is no mention of any other test designs, and since it was rejected by the U.S. military, it was probably not produced in many numbers. It has a blue frame and side plate with the internal parts all left in the white polish."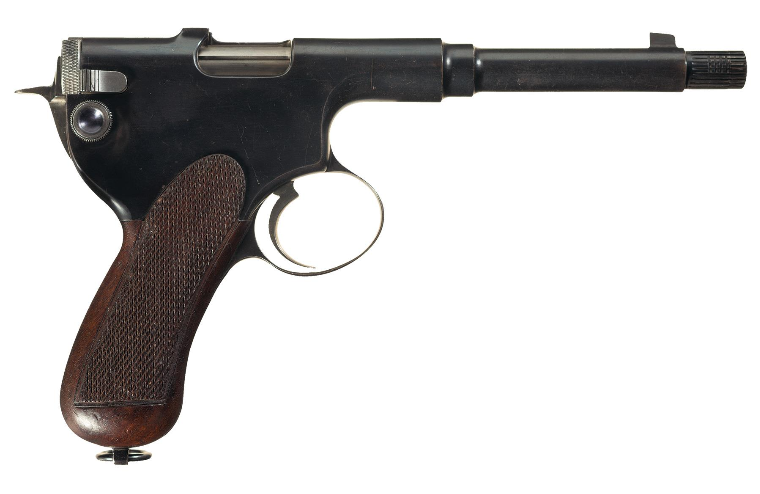 Lot 3413: Feg Fegyvergyar – 1901 Rare Documented Hungarian Feg-Frommer Model 1901 Semi-Automatic Prototype Pistol. (n.d.). Rock Island Auction Company. photograph. Retrieved June 21, 2022, from https://www.rockislandauction.com/detail/69/3413/feg-fegyvergyar–1901.