Firearm Protection, Safety, and Storage – Devos Outdoor RangeRack
Adam Scepaniak 07.07.22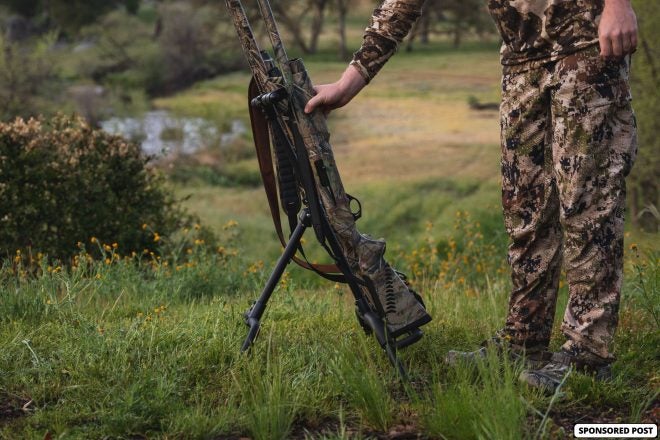 When you head to the range you often bring multiple firearms with you and make it a full day's experience of training, recreation, and leisure. Similarly, when we are hunting – whether it be out in the field or preparing for the hunt – we might enlist multiple firearms for our family and ourselves. What could make these periods of transitioning firearms more safe for both the users and the firearms themselves is proper storage. That is where the Devos Outdoor RangeRack shines and could be invaluable to your firearm collection.
Devos Outdoor has been crafting quality, innovative products that make the outdoor experience easier and better since 2018. As an underdog startup, they have pursued their American dream of working hard, earning respect, and being family oriented all the while. With problem-solving outdoor products hailing from Utah like the RangeRack, Devos Outdoor prides themselves on a superior customer experience and products that afford you a 100% Satisfaction Guarantee. So, whether you are a trapshooter, long-range shooter, gunsmith, are hunting, or need safer, more accessible storage at your hunting shack, the Devos Outdoor RangeRack might be right up your alley.
In order to protect the investment and utility of our firearms, we need to keep them clean, safe, and essentially off the ground where rust, dirt, and other particulates can leech their way in. With the RangeRack being portable and accepting of both rifle and shotgun platforms, this stand keeps your firearms high-and-dry so they can continually function as intended:
Perfect for the shooting range to the hunting range
Helps protect your investment and improves firearm safety
Ultralight, compact folding design for portability
Only weighs 4 lbs and takes less than 1 square foot of storage space when folded
Weather-resistant construction for years of reliable use
Quick-release, extendable neck accommodates a wide variety of styles and barrel lengths
Stable for 1 – 4 firearms including long-range and shotguns
Appreciation discount for active military, veterans and first responders through GovX in checkout
If you peruse your local gun shop looking for a storage solution similar to the Devos Outdoor RangeRack you might be searching for a long time because there are little to no answers for portable, firearm storage. In the way of a compact, ultralight folding design the RangeRack stands alone. Disheveled tables, blankets dirtied on the ground, and abrasive tailgates belong in the past when we are out shooting. Why risk compromising the primary tool for success in your next hunt or the firearm designated for your defense at home? That is why the Devos Outdoor RangeRack makes so much sense.
The RangeRack boasts soft-touch materials at all potential contact points to ensure you never risk damaging your firearms. Moreover, it is built solidly enough to handle the largest and most substantial firearms you could potentially have in your collection while only tipping the scales at 4 Lbs with less than 1 square foot of a footprint in your working area. Also, it promotes a safe shooting environment for novice shooters and veterans alike by always keeping the barrels pointed up. When it comes to target shooting, sport shooting, hunting, or even cleaning indoors, the Devos Outdoor RangeRack is a great companion to your firearm collection.
If this is something your friends, family, or even you would like to get as a safer, portable storage option be sure to utilize the Discount Code "VERT22RR" when you purchase a Devos Outdoor RangeRack for 10% off your 1st order. As always, let us know all of your thoughts in the Comments below about the RangeRack and if you believe it would be an effective storage solution for you. We always appreciate your feedback.