POTD: Tactical Wood Gun – Mossberg Model 152 Semi-Automatic Rifle
Sam.S 07.19.22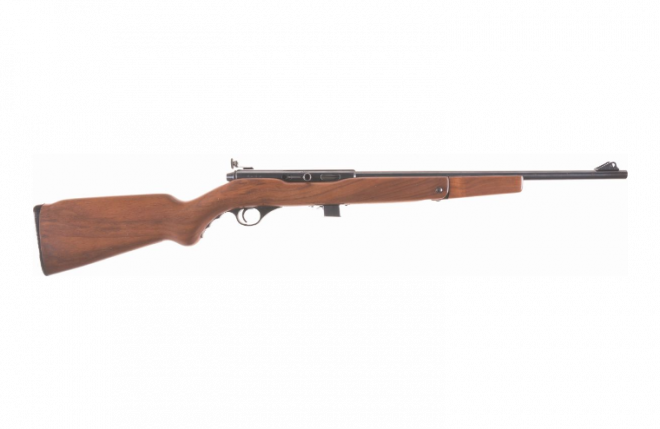 Welcome to today's Photo of the Day! Here we have a pretty neat rimfire rifle. This is the Mossberg Model 152 Semi-Automatic Rifle. The Mossberg Model 152 rifles are unique because they have a foldable forend that acts as a forward grip if the user so chooses. I have seen these in passing before and have always been interested in diving deeper into them. I think if I ever get ahold of one I will surely make a Curious Relics article or two out of it. Just from the brief searching around, I did I found that there is little information on the Mossberg Model 152. I know that they were made from 1948 until 1952. They sport a receiver aperture, military post front sights, and an 18″ barrel. They were able to fire all the 22s (S,L, and LR) out of a seven-round box magazine.
Manufacturer: Mossberg O F & Sons Inc
Model: 152
Type: Rifle
Gauge: 22 LR
Barrel: 18 1/4 inch round
Finish: blue
Stock: hardwood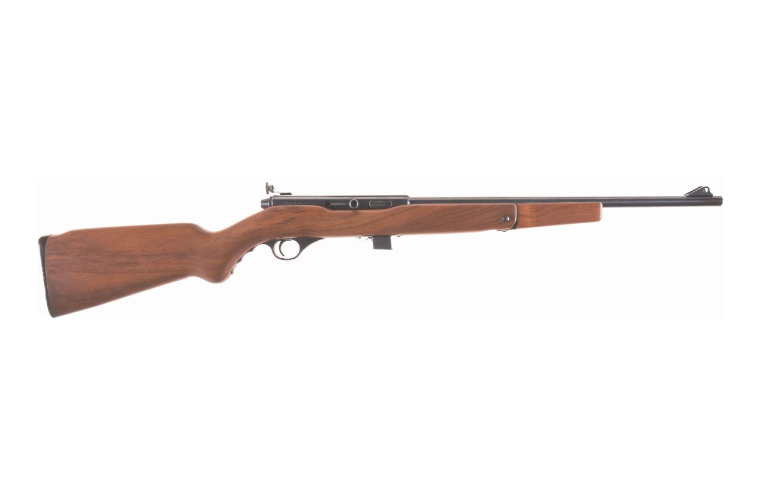 Lot 6957: Six Mossberg Rimfire Rifles. (n.d.). Rock Island Auction Company. photograph. Retrieved July 18, 2022, from https://www.rockislandauction.com/detail/1034/6957/six-mossberg-rimfire-rifles.