Gripping News: Talon Grips Acquires Arachnigrip, Drops Price
Eve Flanigan 07.20.22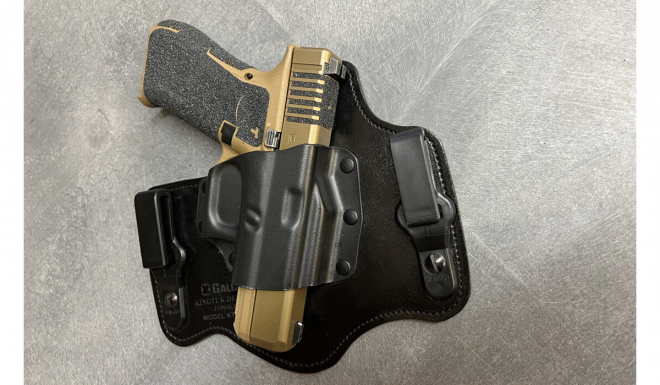 Those who like or need extra purchase on their handgun now have a one-stop shop thanks to a merger that became official on July 13, 2022. Talon Grips, of Steamboat Springs, Colorado, is a well-known manufacturer of grip-enhancing adhesives that are custom-cut to fit more than 300 gun models. Their ever-expanding product line allows handgun users to quickly and inexpensively add traction to their grip, allowing for greater control in wet weather or with sweaty or sunscreen-coated hands. Talon Grips are offered in four texture choices, black in color. In the case of the rubber grip, a flat dark earth color, called "rubber moss" by Talon, is also available.
Down the road in Parker, Colorado, another company with a related product was born some years back. Its name was Arachnigrip, after its product called Slide Spider. Its co-designers/founders are competition shootists Bob Biedenbach and Don Hoekendorf. Also an adhesive with a sandpapery outer surface, the Slide Spider wrapped around the top and sides of the slide, occupying the rear cocking serrations and providing for easier slide manipulation. Their product takes its name from its spider-like shape which is especially apparent in its flat, pre-installation form.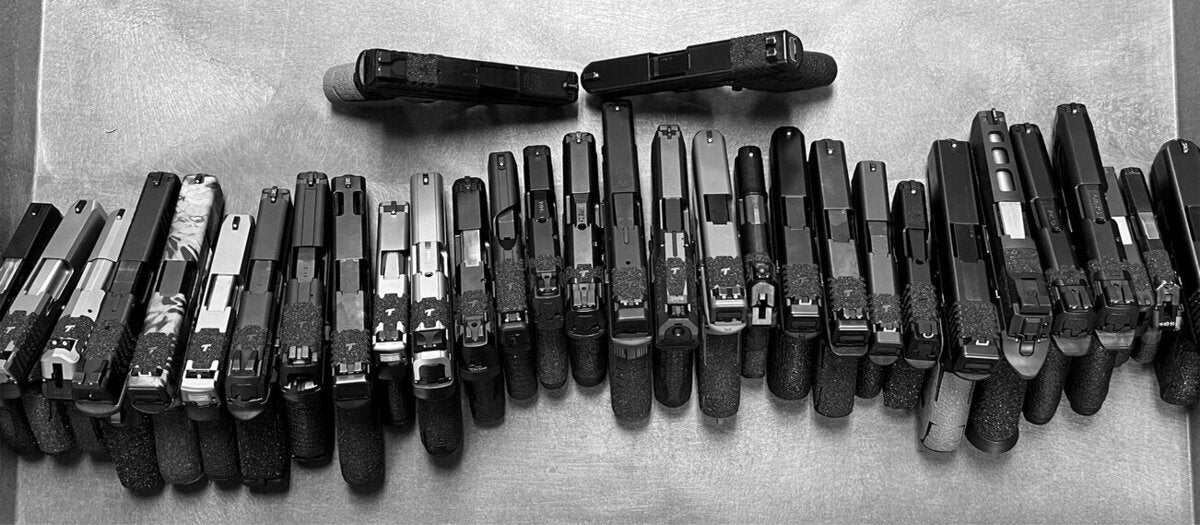 Now, in the year 2022, the two companies making complementary and similar products decided it's time for a product merger. Mike Morris, President of Talon Grips, just announced his company's acquisition of their longtime neighbor's business.
As if falling into line behind its more senior siblings, Slide Spider's cutesy moniker is now called Slide Grip. The product is basically the same, but the red spider logo is gone, replaced with a cut-out Talon Grips "T."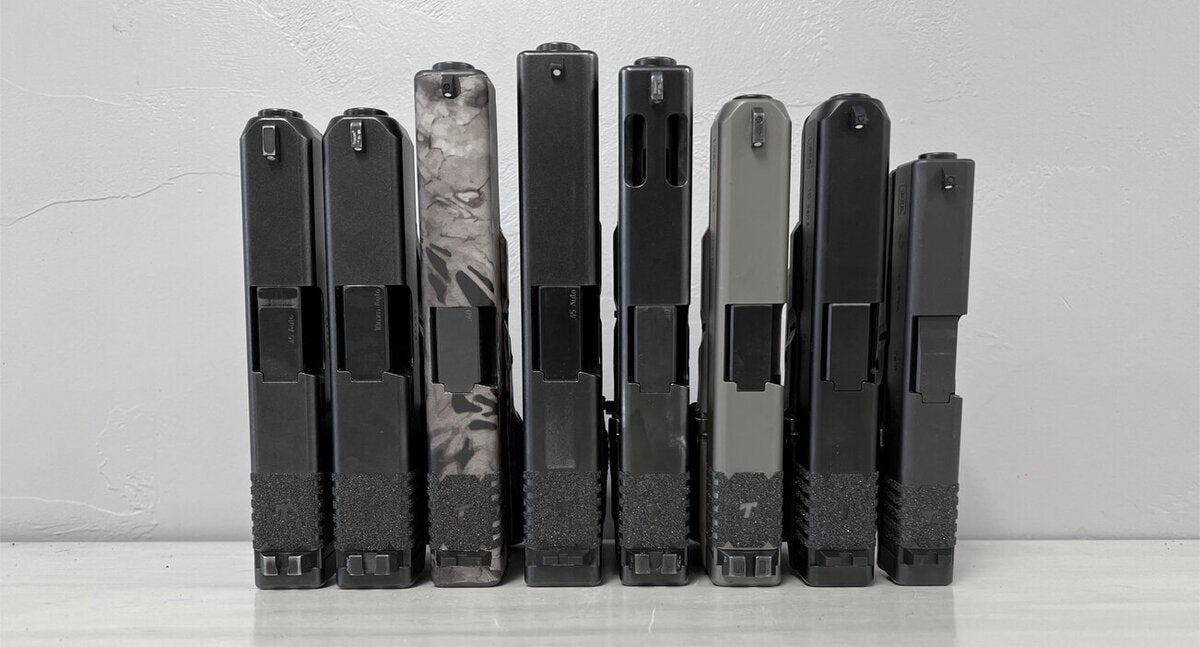 Talon Grips has updated instructions and information regarding their new acquisition, including an installation video  and of course a new landing page for the product on the Talon Grips website. For better purchase on the slide and less fatigue from doing so repeatedly, it's worth a look. Slide Grips are sold with an instruction sheet, alcohol swab for slide prep, and a Talon Grips sticker in the package. Price is $9.99; a decrease from when it was under the Arachnigrip label.