POTD: Colt Makes a Glock- The Colt All American Model 2000
Sam.S 07.21.22

Welcome to today's 
Photo of the Day
! In the 1990s, the one reliable and somewhat more notably, popular polymer pistol was the good old Glock. Gaston Glock's high capacity wonder nine was initially met with doubt upon its introduction, but it quickly proved itself and began its rapid adoption around the United States. Taking note, Colt decided to have a chunk of the wonder nine pie. Their submission to the masses was touted as the next most significant firearm invention since John Moses Browning's FN 1900. The Colt All American Model 2000 was born! Then they quickly died. Amongst being unreliable and cumbersome they also had a recall which usually initiates a demise for new to the world firearms. The polymer Model 2000 was made from 1991 to 1993 and the aluminum version (the one pictured) was only made in 1993.
"Manufacturer: Colt

Model: 2000

Type: Pistol

Gauge: 9 mm

Barrel: 4 1/2 inch round

Finish: blue

Grip: walnut"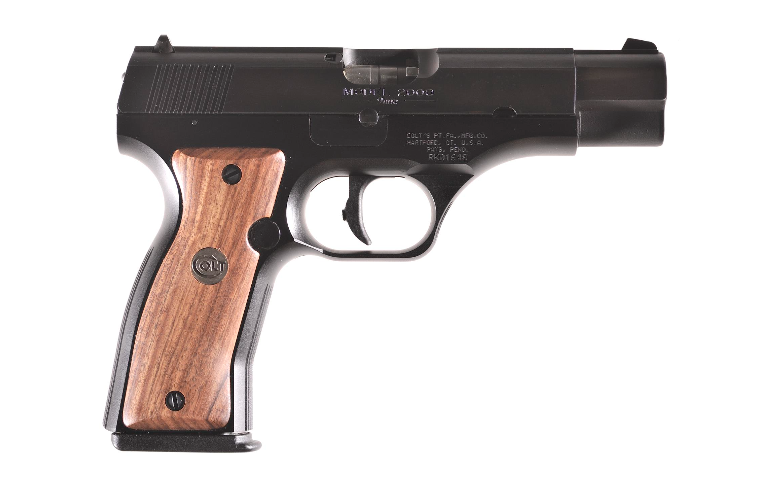 Lot 22: Colt 2000 Pistol 9 mm – Colt All American Model 2000 Semi-Automatic Pistol with Case. (n.d.). Rock Island Auction Company. photograph. Retrieved July 20, 2022, from https://www.rockislandauction.com/detail/2013/22/colt-2000-pistol-9-mm.