Alucab Expedition 3 Rooftop Tent
Doc Rader 08.18.22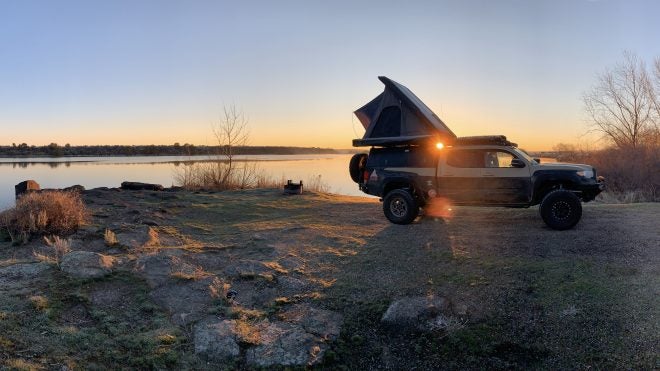 Throughout my sordid past enjoying the backcountry, I've transitioned through a number of ways for sleeping, some better than others. I've used cheap Walmart tents, fancy mountaineering tents, hammocks, pine boughs, trailers, and sometimes bare dirt.
When I decided to build an "Overlanding" rig I figured I would explore the mystery of roof top tents. I was already taking out a third mortgage and side hustling everything I could, so what is a another few thousand dollars really?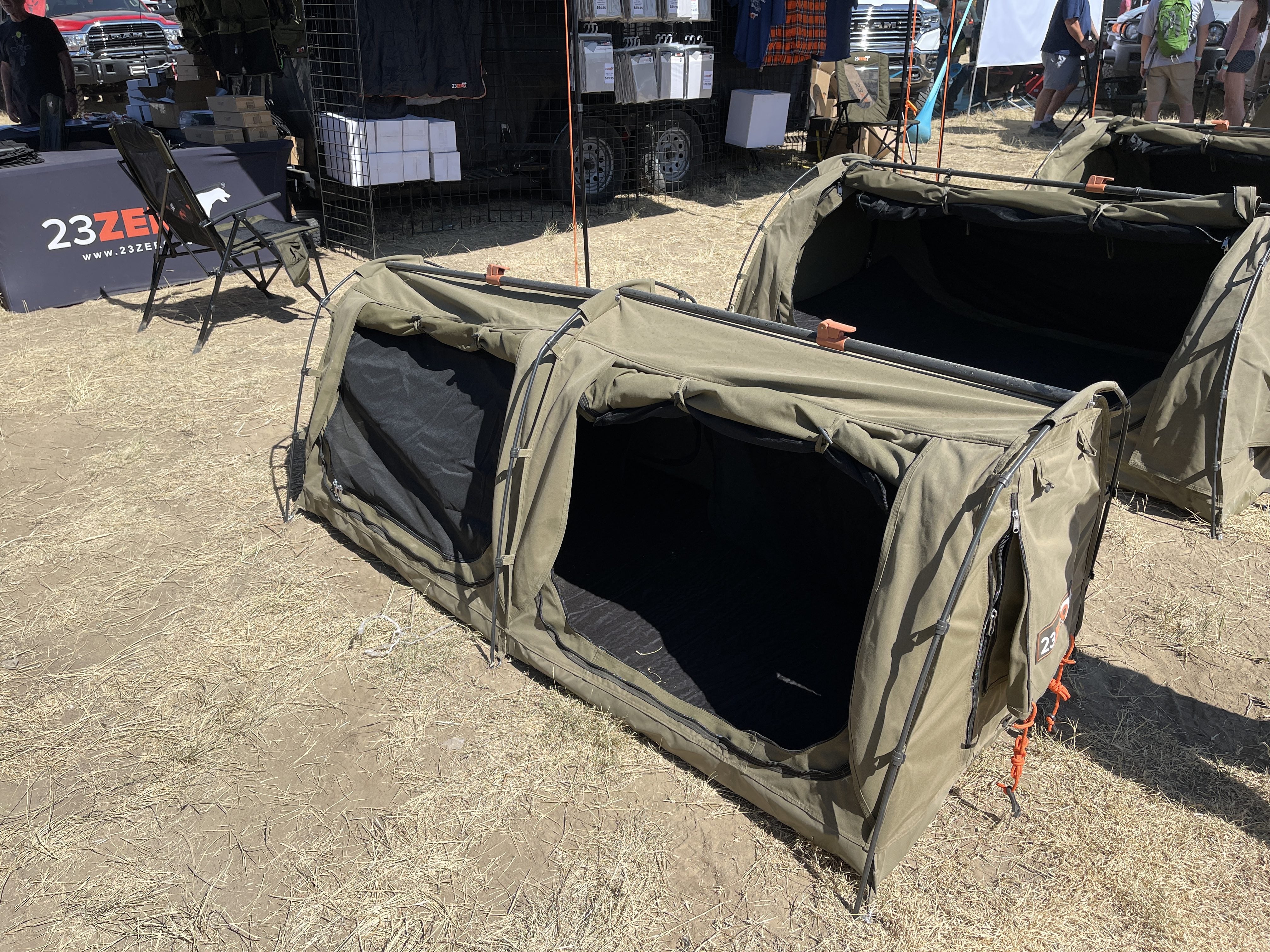 But there were so many options, and basically you had to trust other people's recommendations. There was no easy way to really know if a roof top tent was going to work for your needs. You could attend one of the various trade shows, but you can't really get an idea for the tent until you spend some time with it on the trail and put in a few nights.
Good day everyone and welcome to a new installment of AllOutdoor's Off-Road and Overlanding series brought to you by onX Offroad--mapping software for all your adventures.
Installation
Like most modern tents, the AluCab is exceptionally easy to install if you have enough people to lift it. (It is a stout 175 lbs.) It has rails mounted on the bottom.
Mine came with some towers that gave some spacing and mated very nicely with the AluCab cap.
If you really want to screw up your center of gravity you can add stuff on the top roof rails (up to another 100 lbs or so). 🙂
Road feel
I'm not going to lie–you need to have a good suspension for running a roof top tent, especially one that is high up. One of the important concepts we teach in our off-road classes is "vehicle dynamics," which is changing the operation of the vehicle from stock configuration.
Adding a roof top tent adds a lot of weight. If you have it mounted on top of a cap (as I do) you have significantly changed the center of gravity on the rig. This impacts a number of things, most important being on and off-road handling.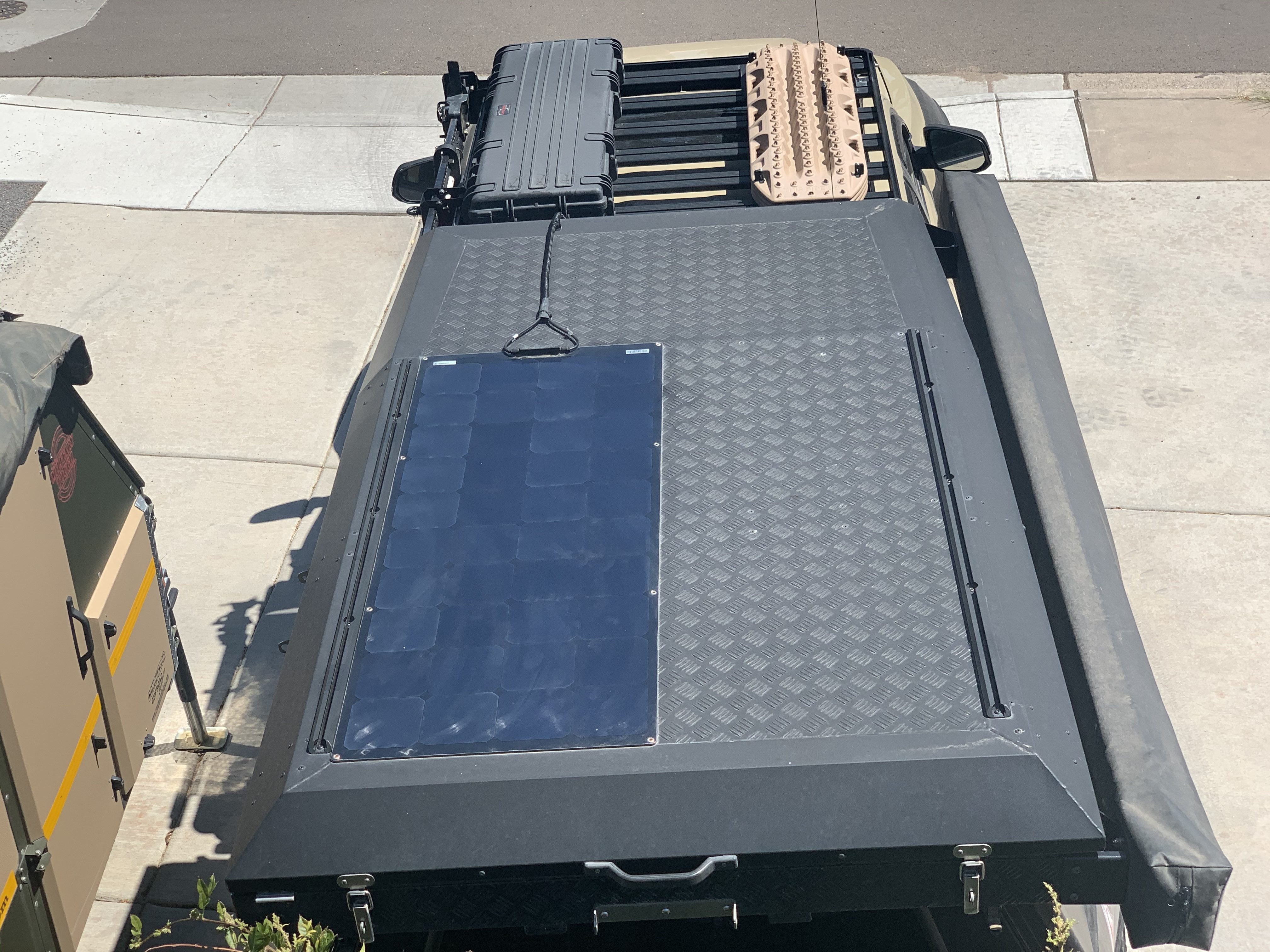 I personally went full ridiculous on my build and added a top of the line long travel suspension, custom rear leaf springs, and airbags. This has allowed me to soak up the weight and account for the high center of gravity. The ride is a little more "tippy" but it is definitely very manageable.
Also, my tent is mounted on top of an AluCab Explorer Canopy (Cap) which added a lot of additional weight, high and above the normal center of gravity. Because of this I opted to upgrade the brakes to a full StopTech Big Brake system. Moving that much additional mass really changes your braking distances, especially once you add bigger tires and wheels and cargo.
I would not recommend putting ANY roof top tent high without also thinking about your suspension and braking system.
The mattress is key…
The most important component of comfort in a roof top tent (beyond protecting you from the elements, of course) is the mattress and insulation from the shell or base.
This is one place I felt the AluCab Expedition 3 was lacking. The mattress is a dense, covered foam pad, resting on a thin insulating pad down in the lower half of the shell. It's okay, but if you are a side sleeper, which I am, it is easy to compress out that mattress and feel the hard deck under you.
That was easily fixed by ordering a memory foam topper, which does add a little bit of bulk, but honestly makes a world of difference. The newer versions of the AluCab Expedition do come with a better mattress and also an upgraded insulation system that helps reduce moisture.
Getting up inside it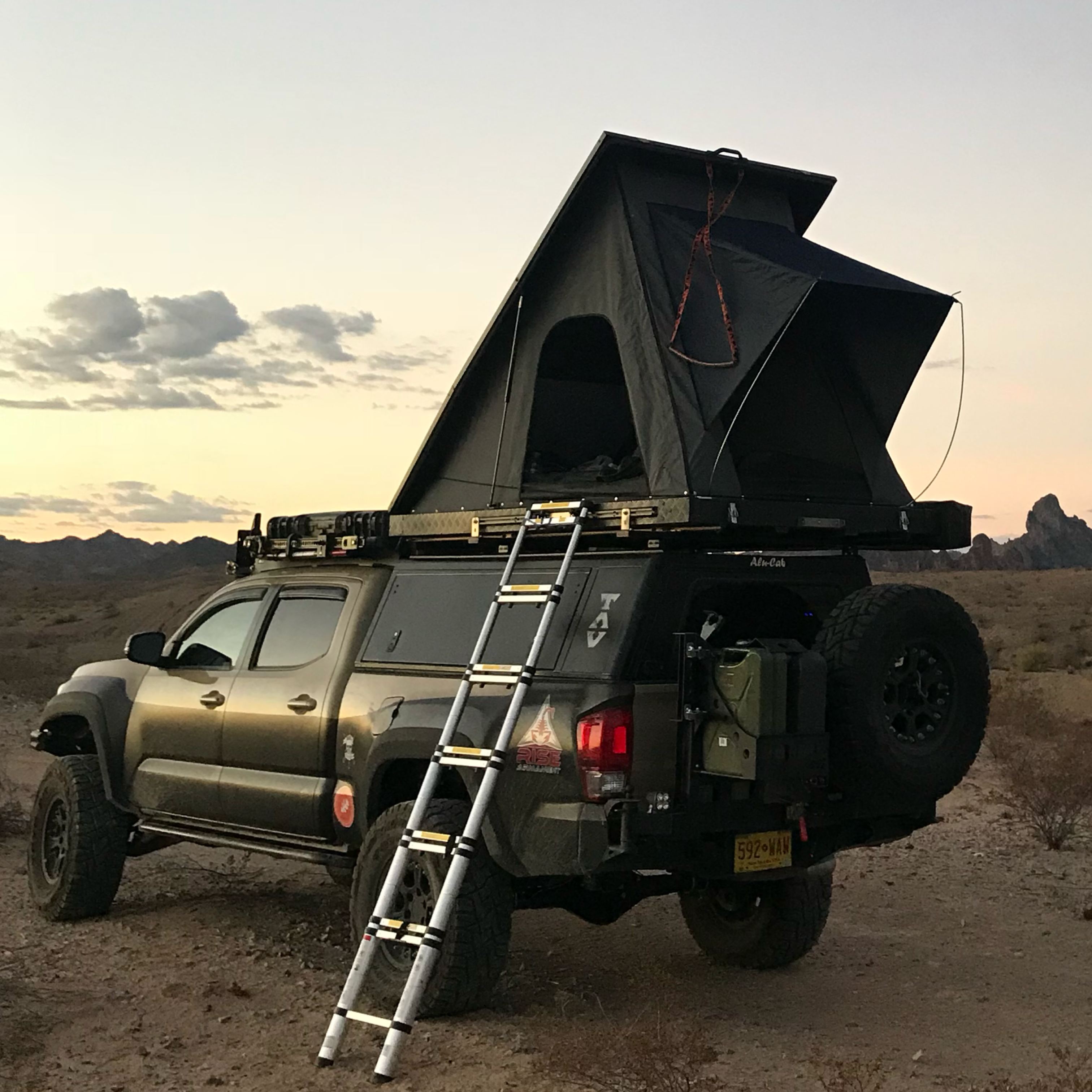 Whatever tent you have, you need a way to get up inside which is typically done through some kind of ladder. Most roof top tents will come with a ladder, either fixed or collapsible. There also needs to be a solution for storing that ladder since your tent will be challenging to enjoy if you forget/lose your ladder
My generation of AluCab came with a rigid fixed ladder which was great so long as you were on fixed, flat ground with very little variance. The ladder is also meant to be stored inside when the roof is collapsed.
I found this to be pretty cumbersome, and also meant that you have to violate your clean/dirty system, by stowing the ladder which is exposed to the elements and ground right on top of you bedding. It does come with sleeve to put it in, but that was a pain to manage, especially when it was covered with morning dew and a little bit of mud from the feet, which is not always the easiest thing to clean off.
I eschewed that ladder in favor of a collapsible one for which I also had a bracket engineered to fit on my rear bumper.
Note: Current versions of the tent come with a collapsible ladder.
Staying in the tent
The interior is roomy for one person, comfy for two people, and impossible for two people and two 90 pound dogs. I mainly used mine while traveling to courses all over the US, so it was normally just me.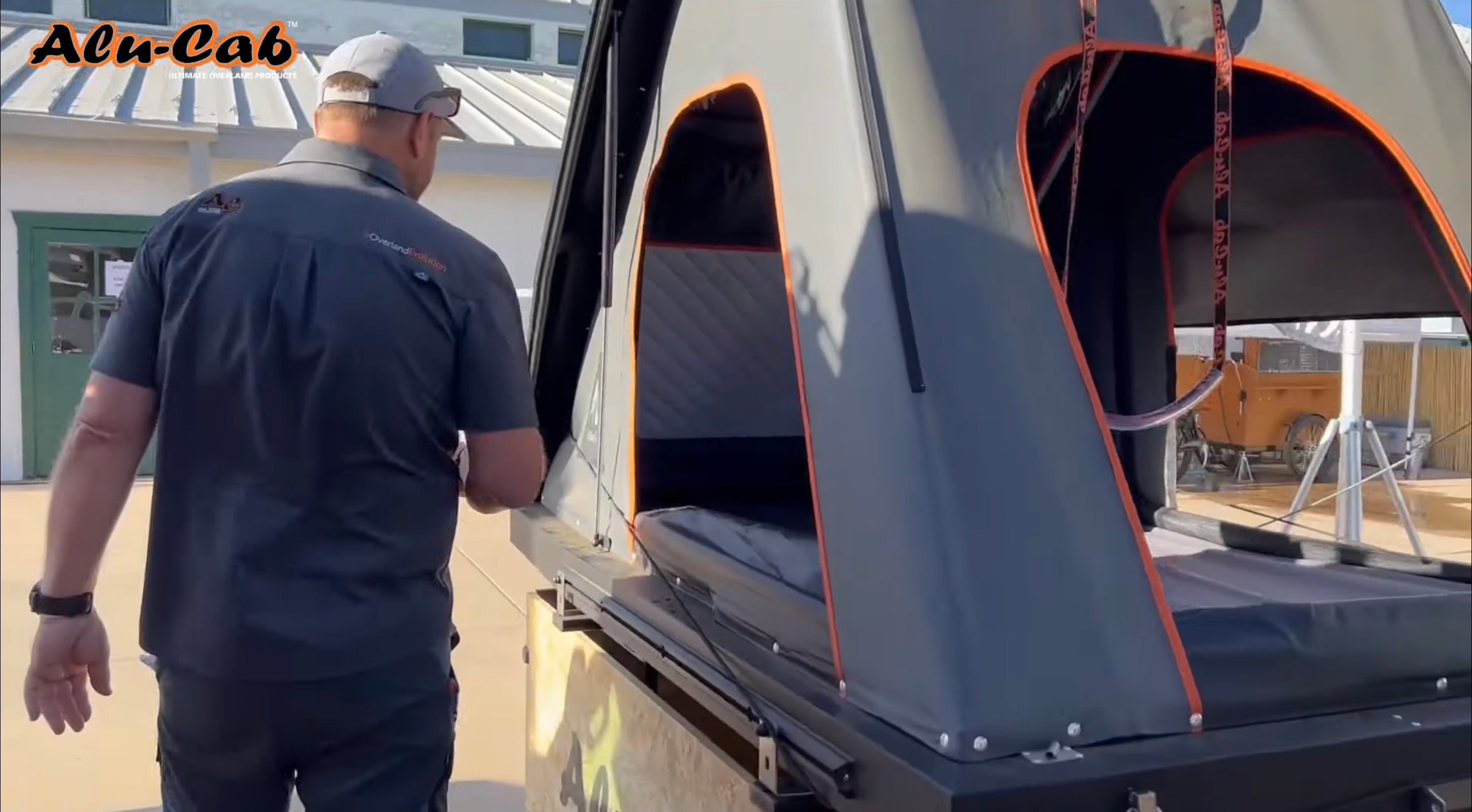 The interior has six organizing pockets on the upper shell which are a great place to stow shoes, and little things you might want throughout the night.
Getting out to pee is an issue, though, especially when it is cold or wet outside. I recommend getting a dedicated pee bottle so you can handle business (liquid, anyway) without having to navigate the ladder for that midnight bladder elimination…
It is also important to leave the side windows open a little to let out moisture. It seals up very well, and you will get internal condensation without keeping some venting open.
You can leave the bedding in place
I didn't realize how much this feature would spoil me. I drive a Tacoma, which is not know for it's luxurious cargo space. The AluCab allowed me to travel with sheets on the mattress, a warm and puffy comforter, and a legit pillow all ready to go.
You are not "stealth camping" with a roof top tent, but being able to pull into a campsite, flip a couple of latches, and being ready to hit the rack is a game changer.
Setting up and breaking down camp is one of my least favorite chores. Not having to fold up and stow bedding, keeping it clean, saves a ton of time.
Just remember, your roof top tent area is a clean area, so leave your muddy boots outside.
Final thoughts
The biggest downside is that it can be too small depending on your needs. And your mileage may vary with respect the mattress (though that is easily solvable). All roof top tents are going to have some quirks individual to the their make and model. Find the one that meets most of your requirements and then tweak to personalize it.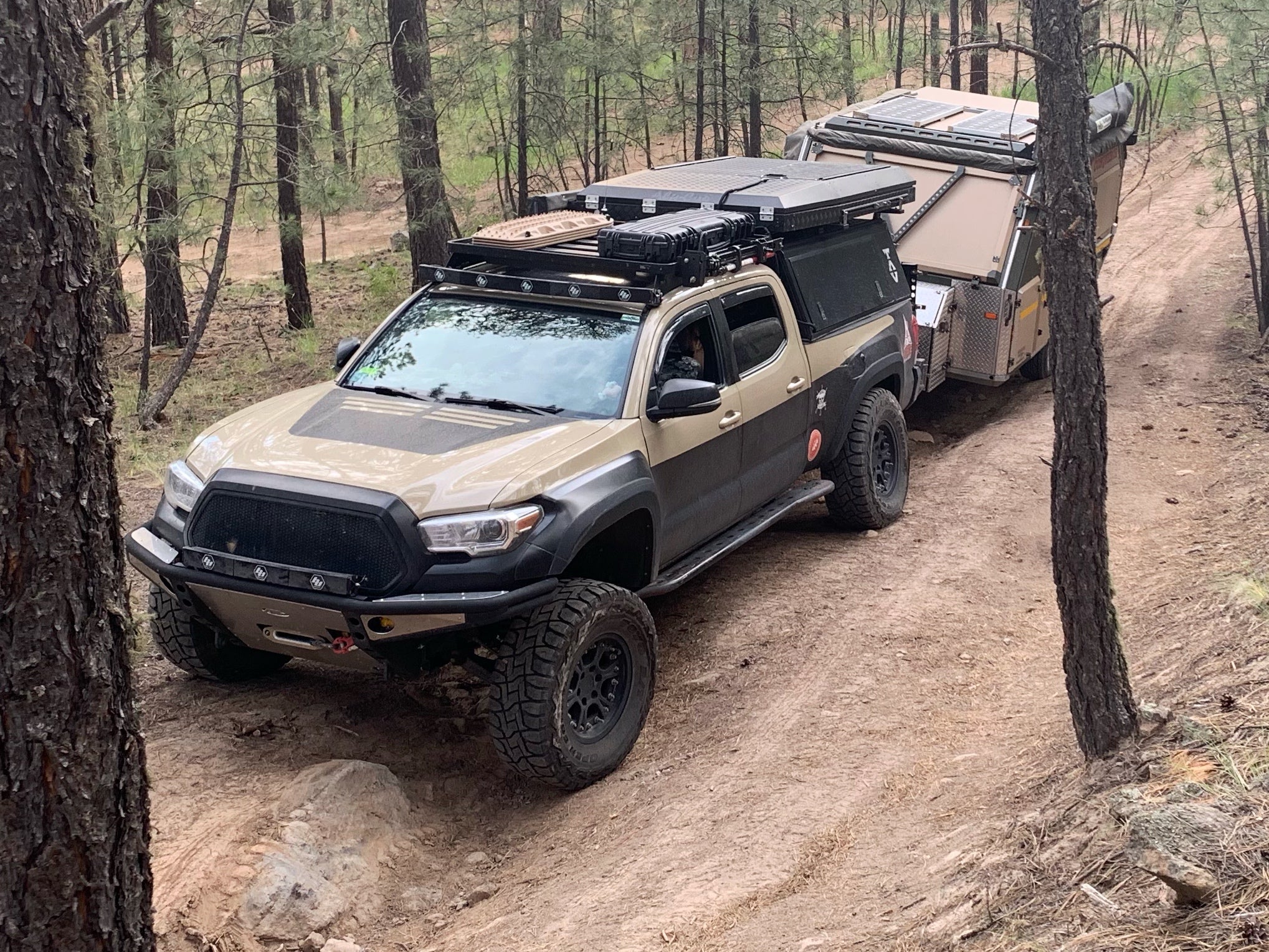 The AluCab Expedition Rooftop Tent has been a sturdy and comfortable workhorse of a tent. As one of my original big purchases, blindly made (aside from a few recommendations), I've been extremely happy with it. I don't think I can ever go back to being a ground-dweller. If you have a roof top tent, let us know in the comments, especially any pros and cons.
Learn more about the AluCab Expedition 3 Tent at: https://www.alu-cab.com/product/gen-3-1-expedition-rooftop-tent/
Off-Road and Overlanding is sponsored by
To subscribe, visit: https://subscribe.onxmaps.com/offroad/purchase/membership