POTD: Modified Smith and Wesson Model 39 – The ASP
Sam.S 08.24.22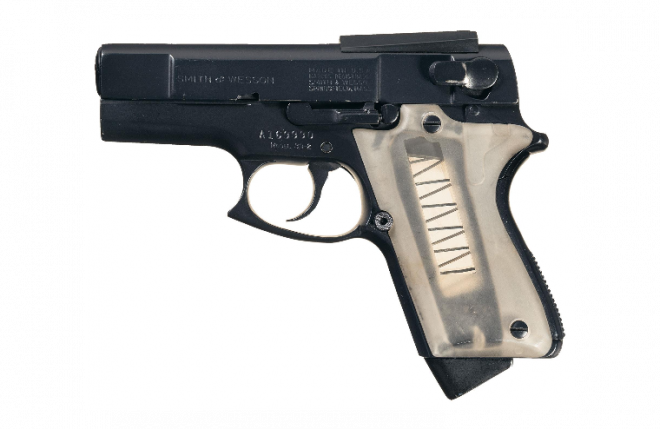 Welcome to today's Photo of the Day! Here we have a really cool bit of history. This is the ASP pistol which means Armament Systems and Procedures. The ASP pistol was the brainchild of a gentleman by the name of Paris Theodore. He ran a holster-making company and in the early 1970s, he began to tinker with "spy" guns for lack of a better word. The biggest thing of note is that he was very good at it. As far as the ASP goes it started out life as a normal Smith and Wesson Model 39. The barrel and slide we're shorted, the grip cut down, the edges rounded, the grips slimed and made transparent. The weirdest modification is the "Guttersnipe" sight as it was called which used a normal sort of two dot sight and a gutter that formed a V shape if you look at it from above. This V would be a bright yellow and help guide the shooter's eyes. The ASP is very similar overall to the modern-day Sig SAS albeit with a little more personality. The company that made these fell on hard times and was bought out and production continued into the 1980s. It should be mentioned that this was a custom shop sort of setup. You buy the pistol, send it off to be modified, and get an ASP back. Langdon Tactical is a modern-day company that comes to mind. They specialize in Beretta pistols for the most part.
"Designed in the 1960s by Paris Theodore and produced through the 1970s, the ASP package takes a Smith & Wesson double-action pistol and performs a radical "remanufacturing". The pistol is reduced in multiple dimensions, edges are rounded, and the trigger guard is cut-down and reshaped for a 2-handed grip. The original sights are replaced with a one-piece Guttersnipe sighting plane. The grips are translucent Lexan, and the magazines are shortened to match and cut on the sides for round counting. Includes a Safariland leather holster, black leather double magazine pouch, and extra magazine."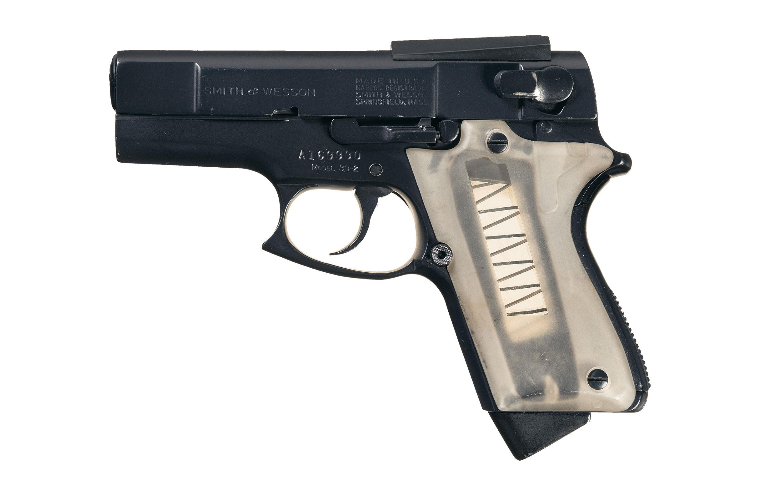 Lot 3282: Smith & Wesson – 39-2 – Rare Smith & Wesson/Armament Systems & Procedures Model 39-2 Asp Pistol with Holster. (n.d.). Rock Island Auction Company. photograph. Retrieved August 23, 2022, from https://www.rockislandauction.com/detail/70/3282/smith-wesson-392.