POTD: The Modern Do All Rifle – Steyr SBS-96 Scout
Sam.S 08.29.22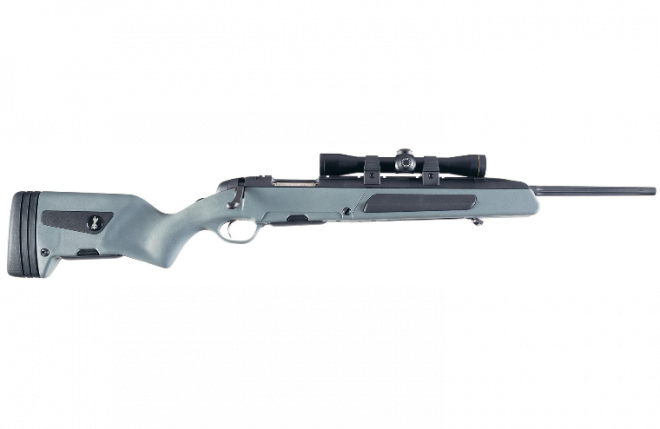 Welcome to today's Photo of the Day! Here we have a rifle that was designed in the late 1990s to be the new modern "do all" rifle. This is the Steyr SBS-96 Scout. The Steyr SBS-96 Scout was introduced in 1998 and is still made today in the following cartridges:  .223 Rem., .243 Win., 6,5 Creedmoor, 7mm-08 Rem., .308 Win. It's purpose lies more with survival and general use than recreation or self defense. It was supposed to be a decent sort of hunting rifle that was lightweight and had a capacity and rapidity to it. On top of that it was made to be versatile in features. It has a bipod built into the forearm portion of the stock (folds down on each side). It has two detachable five round magazines (one in the receiver and one in the stock). It came with removable spacers in the stock as well as a built in rail for mounting optics.
"Introduced in 1998. With hardcase, Leupold M8 2.5 IER scope, 3-point sling, and certificate of authenticity."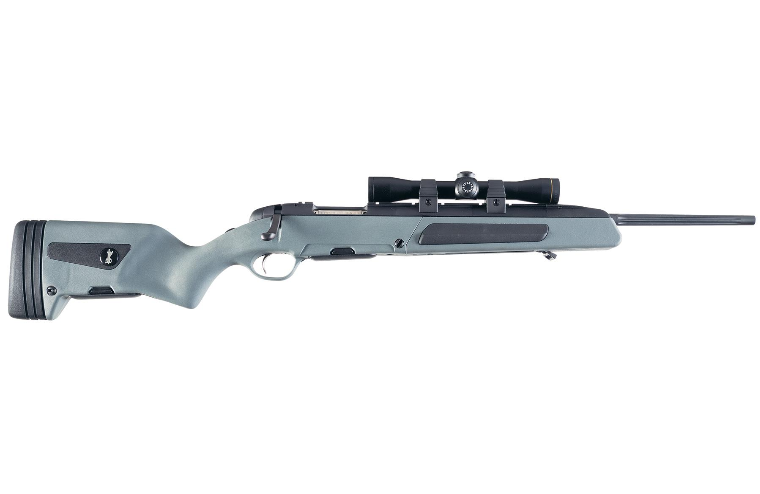 Lot 2846: Steyr – Scout-Rifle – Steyr Sbs-96 Scout Bolt Action Rifle with Jeff Cooper Package Scope and Case. (n.d.). Rock Island Auction Company. photograph. Retrieved August 28, 2022, from https://www.rockislandauction.com/detail/1029/2846/steyr-scoutrifle.