HANDUP Partners with Realtree Camo – EDGE Meets Mountain Biking
Paul B. 09.27.22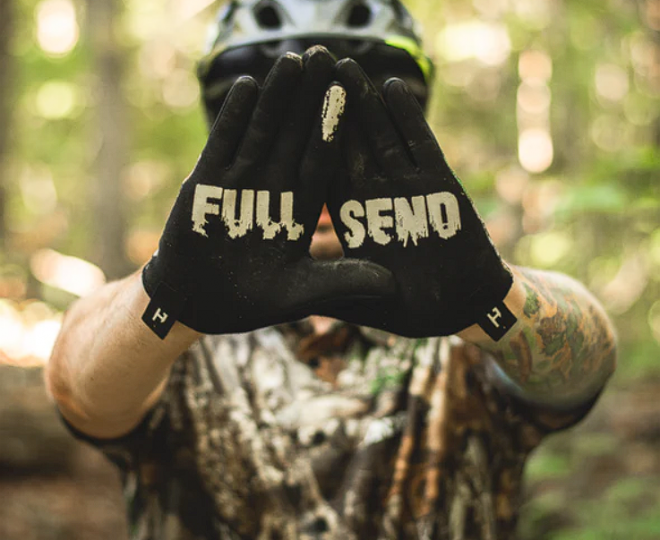 HANDUP is a favorite among mountain bikers. Famous for their comfortable gloves with modern flair and other popular apparel. Now available in Realtree EDGE Camo patterns to bridge the gap between hunting and mountain biking. HANDUP gloves are the mainstay of the company. Incorporating incredible grip, comfort, UV protection, and durable enough to help protect your hands in the woods while riding, its difficult to not see a pair while spending a day on the trails.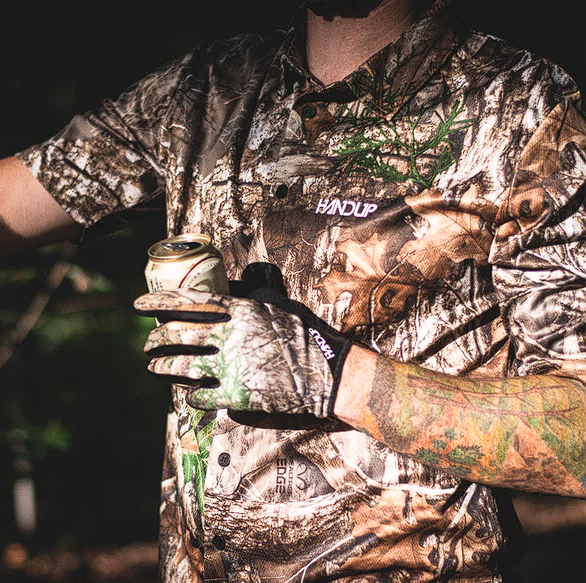 Realtree's EDGE Camo pattern has become one of the most popular camo patterns being found on not only hunting clothes, but everyday consumer products. EDGE is a personal favorite of mine, working very well in the Southeast United States terrain during Fall and Winter. HANDUP Gloves are available in XX Small to XX Large sizes with an MSRP of $29.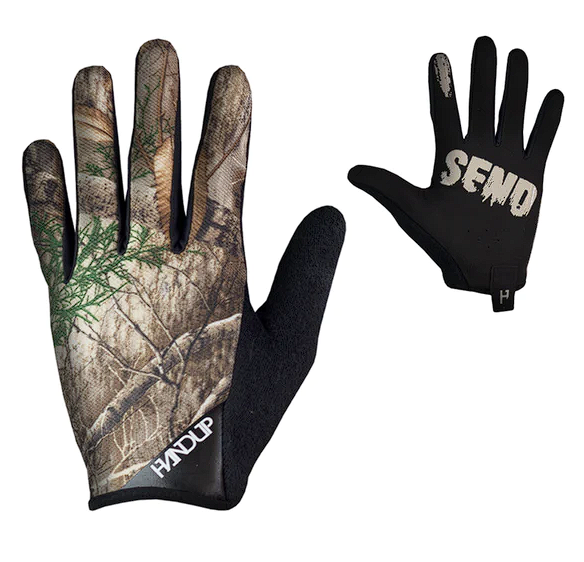 Camouflage has always been woven into HANDUP's DNA since the beginning. Every year we've released gloves with a camouflage design. We love the fact that it can both blend in to its environment and stand out in a crowd… kind of like HANDUP. That is why we decided to look towards the experts at Realtree™, who have developed some of the best camouflage patterns around, and officially use their Realtree EDGE™ camouflage pattern across this whole collection.

We're excited to bring you authentic Gloves, Hats, Button Ups, and Jerseys in this Realtree™ x HANDUP official collection!
Please Note: due to the nature of this camouflage pattern, each product is one-of-a-kind and may differ from that in this product picture.
50+ UPF Sun Protection
Made in collaboration with Realtree EDGE™
Our all new FULLTOUCH technology is seamless touchscreen capabilities woven throughout entire palm, so no more trying to touch your phone "just right" to get that trailside picture
4-way stretch, lightweight mesh on the back of the hand
Stretch cuff to easily pull gloves on and off without fumbling for a Velcro strap
Durable, single layer FULLTOUCH leather palm for maximum bike feel and no extra material bunching up
Laser cut ventilation holes on palm for breathability
Silicone printed graphics on the palms for extra grip so you'll never drop that frosty beverage or muddy handlebars
HUGE towel sweat cloth on the thumb for wiping away your dirt-stache or foamy upper lip
Head over to HANDUP Glove's website to checkout their entire lineup of Realtree Edge products. If you are interested in their gloves, be sure to check out their sizing guide.