NEW Shimano Swagy Strong Spinnerbait: Pulse, Durability, and Vibrations
Eugene L. 10.05.22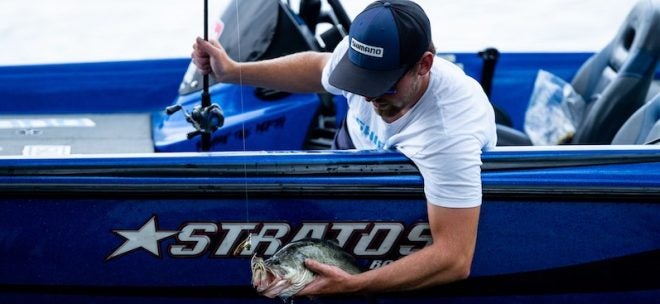 For bass fishing, there are just some tried and true lures that work all year round. No matter the season, water temps, or body of water, lures like jigs and spinnerbaits just produce bites. That's where Shimano's new Swagy Strong comes in, a new spinnerbait that has unprecedented durability and tuned vibrations. A new spinnerbait that anglers can cast at virtually any structure and be able to fish productively throughout the year.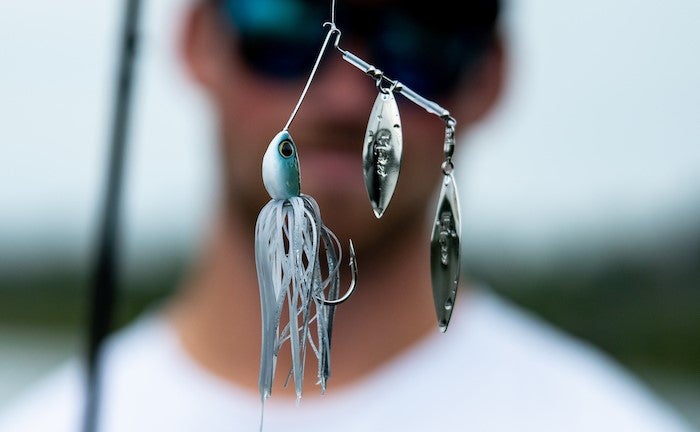 When it comes to spinnerbaits there's a delicate balance between the action of the bait vs the durability. If the spinnerbait is too beefy you take away from the vibrations and pulse of the lure and vice versa. Shimano engineers have designed a solution for this dilemma, making the Swaggy strong very durable while still having great action. It has an innovative tapered-wire design giving the lower arm strength and durability with a better hookup ratio, and the upper arm tapers to a thinner wire that enables the lure's specially designed blades to produce unequaled vibration, flash, and lift.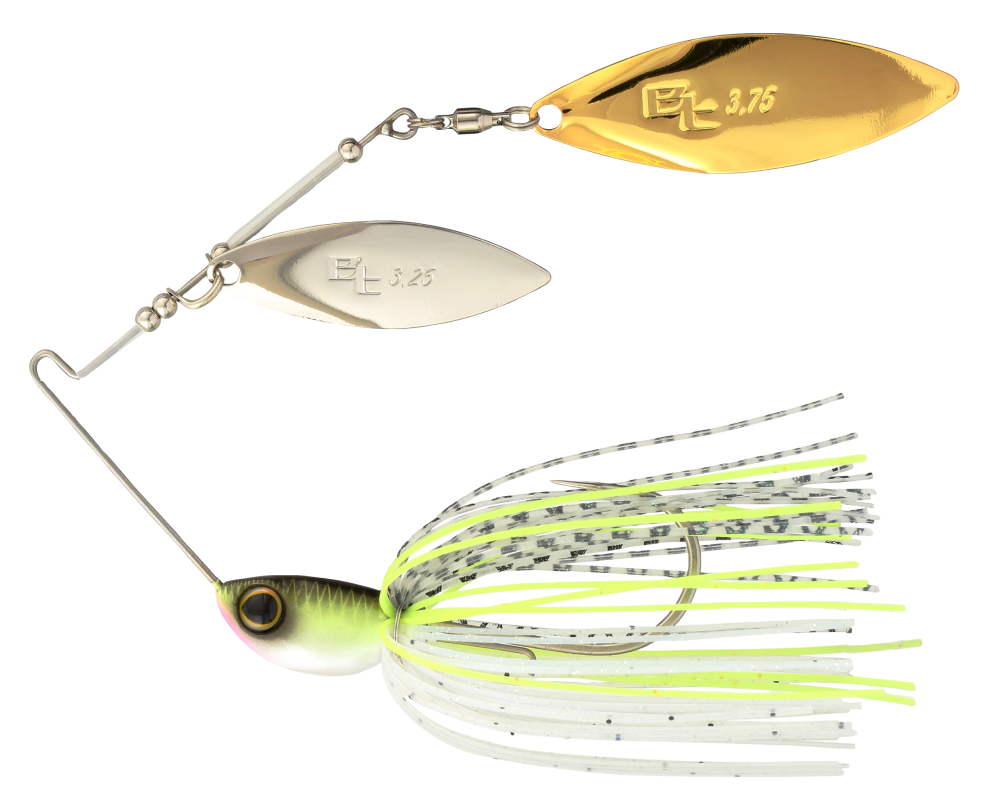 In spinnerbaits blade selection is critical to the success of the lure and has to be adjusted depending on the conditions. The Swagy Strong is offered in two configurations to do just that, a double willow-leaf and a single willow-leaf with a colorado blade. The double will-leaf version can be fished faster in both deep clear water or burned across a shallow flat fast as possible. The Colorado blade version can be fish slower in low light conditions or where there's less visibility, relying on its thumping vibrations to draw in the fish.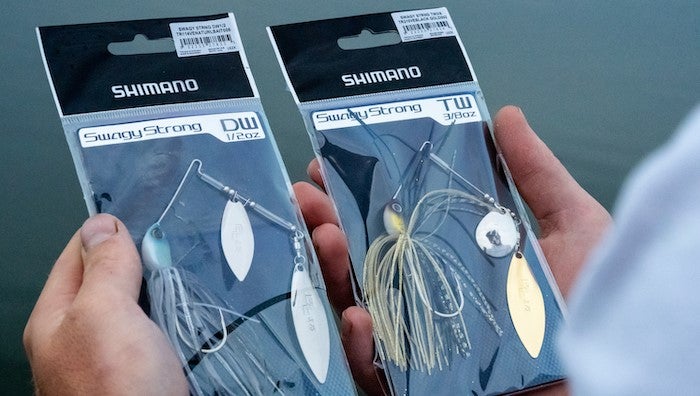 The Swagy Strong features a hand-tied skirt available in six colors: Black Gold spinnerbaits present twin gold blades, Natural Bait and Pink Smelt patterns feature silver blades, while Chart White, Tidal Killer, and White include a silver leading blade with gold trailer. Both DW and TW blade configurations are available in ⅜ oz and ½ oz.

High-quality swivels, beads and spacers on the tapered upper arm contribute to a heavily engineered spinnerbait that is certain to hold up to both time and abuse. Finished with alluring 3D eyes, Swagy Strong remains snag-free around the heaviest cover where trophy caliber bass lurk. Available at authorized Shimano dealers, Swagy Strong has an MSRP of $13.99.
Swagy Strong – Features
Tapered Wire Design
Double Willow or Single Willow/Colorado Configuration
⅜ or ½ oz.
Six Colors