New PENN Fishing Fathom II Lever Drag Conventional Reel Series
Eugene L. 10.10.22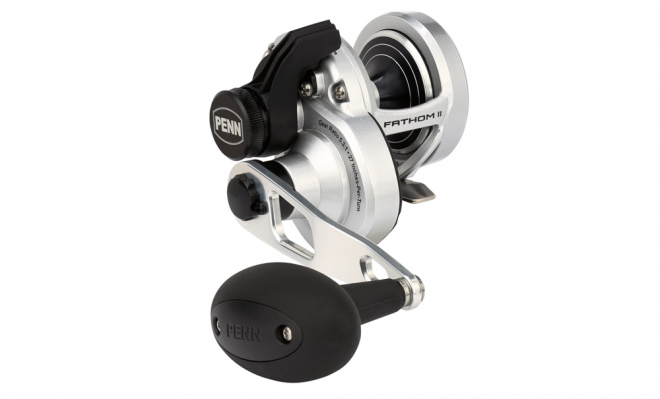 PENN is back with its newest addition with the NEW Fathom II Lever Drag Series of conventional reels. They are adding new models, sizes, and features with this new iteration of their Fathom line of reels. The Fathom series has been a long-time offering from PENN and has been a go-to reel for many anglers. Known for high torque, cranking power, and intuitive design. The new Fathom II lever drag reels feature a stainless steel main and pinion gear, along with five shielded ball bearings, as well as the tried-and-true gear and dura drag system from the original Fathom reels.
The new Fathom II Lever Drag and Lever Drag 2-Speed reels both feature a one-piece frame and palm side plate, this eliminates the need for scraws on the palm side of the reel. This is more comfortable in hand for anglers and reduces water entry points. On the cranking side of the reel, features from the Penn International series have been added, a quick shift II mechanism for easy reel speed changes, reduced corrosion, and easier user maintenance. Penn leaving no details behind has designed the new handle knobs to be completely interchangeable to the angler's preference. The Single speed and high-speed models come with a football knob while the 2-speed reels come with a banana-style knob for more torque and power. The cosmetics have also been upgraded on the reel to make sure they're nice on the eyes when stuck in your rod holders.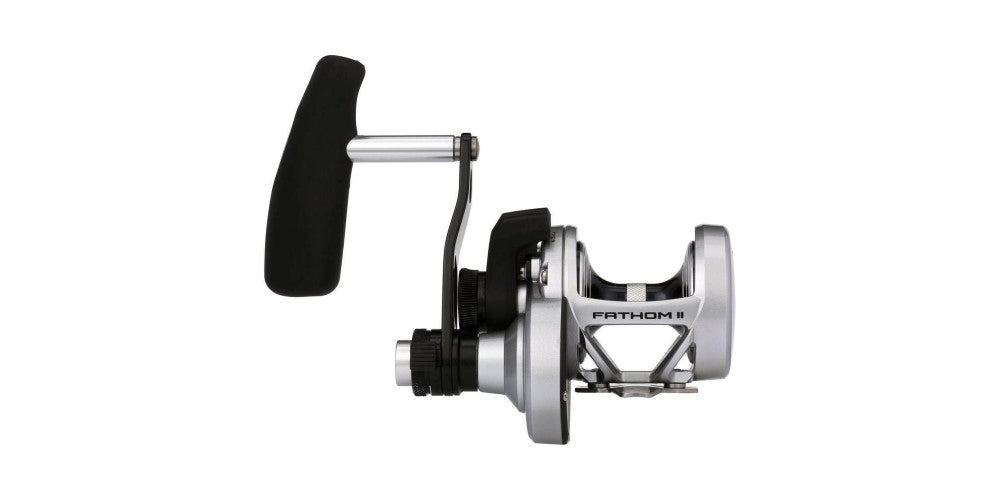 Fathom II LD/LD2 – Features
Full Metal Body and Sideplate
One Piece Frame and Palm Sideplate
Removable Top Spacer Bar and Lugs (60 & 80 sizes only)
Stainless steel main and pinion gear
Quick Shift II 2 Speed System
Pull to Turn preset adjustment
Dura Drag Washers
5 Shielded stainless-steel ball-bearings
Double-dog ratchet anti-reverse
Line Capacity Rings
Sizes
Single Speed: 10XNLD • 15LD • 25NLD • 30LD
MSRP: $229.95
High Speed: 40NLDHS • 60LDHS
MSRP: $279.95
Two Speed: 10XNLD2 • 15LD2 • 15XNLD2 • 15XNLD2LH • 25NLD2 • 25NLD2LH • 30LD2 • 30LD2LH • 40NLD2 • 40NLD2LH • 60LD2 • 80LD2
MSRP: $249.95 – $349.95
The Fathom II Lever Drag series is now available in retail ranging from $229.95 to $349.95. For more information, visit www.PennFishing.com.