New SPRO Rk Crawler 50DD – Small Crank Deep Water
Eugene L. 10.18.22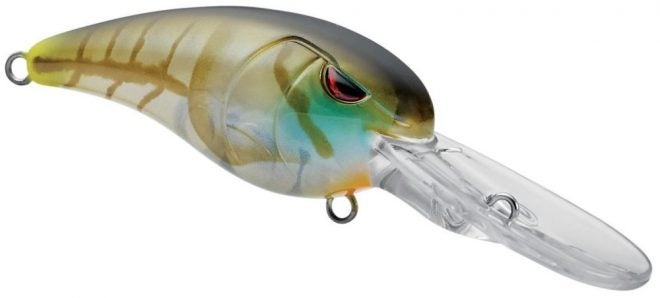 SPRO is introducing their NEW Rk Crawler 50DD a small-bodied crankbait with a deep-diving action. The new Rk Crawler 50DD still has the famous 'hunting-action' of the original Rk Crawler crankbaits, but now in a smaller size. The new small profile works excellent for wary fish in deep water where you need a subdued lure presentation.
Major League Fishing Angler Mike McClelland designed the new Rk Crawler 50DD  in this smaller size. Making it neither too big nor too small for most freshwater predatory game fish. The Rk Crawler 50DD comes in at 1/2ounce and is 50mm long. Capable of diving fast, it can cover more fish-holding structures with every cast. Great for targeting fish in that 9 to 12 feet of water depth range, the versatile Rk Crawler 50 DD will quickly become a go-to crankbait for anglers all around.
SPRO makes sure for their crankbaits to have premium parts, using industry-leader Gamakatsu #5 treble hooks. These extremely sharp trebles make sure you can stick fish easier with faster hook sets and deeper hook penetration. Each SPRO Rk Crawler 50DD is ready to be fished right out of the package, and with their quality components and build the lures will last for a long time catching fish the whole way.
Like other Rk Crawler baits, the 50DD is available in a wide range of colors for just about any fishing situation. Clear Gill, Electric Red Craw, Ghost Orange Craw, Green Craw, Natural Brown Craw, Olive Craw, Ozark Craw, Phantom Brown, Phantom Green, Red Bug, Red Craw, and Spring Craw.
SPRO's Rk Crawler 50DD is the anglers-choice for catching deep water fish. Its smaller size, wide-wobble action, and choice of colors are what's needed to trigger a bite!
SPRO Rk Crawler 50DD Features
Weight: 1/2 oz
Size: 50 mm
#5 Gamakatsu Trebles
Depth: 9-12 feet
MSRP: $11.99