Lucid Optics Ballistic Summit Part 3: A "Ton" of Air Rifles and Personality
Eve Flanigan 10.27.22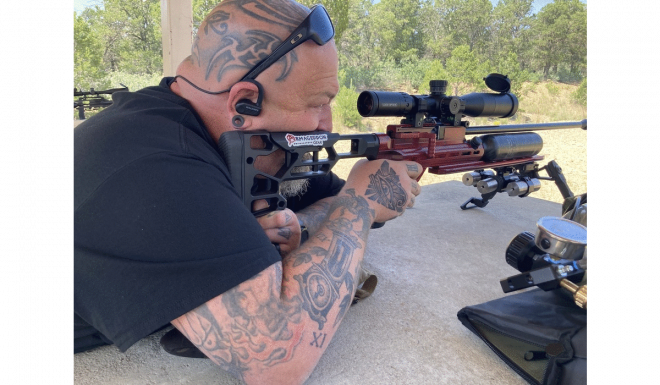 In this installment of reports from the 2022 Lucid Optics Ballistic Summit, we have air rifles. Entrepreneur, competitive airgunner, and talented humorist "Ton" Jones was on hand to display, explain, and help us experience modern airguns. This was definitely new territory for this writer, whose air rifle experience is limited to the annual Christmas backyard match with Red Ryder BB guns.
Jones was at the conference representing two brands, Airforce and Rapid Air Worx (RAW). Prior to the range session, he provided a brief lecture explaining that today's air guns leave Ralphie's Red Ryder BB gun from A Christmas Story way behind. There are specialty rifles for precision shooting and hunting. "There isn't a land animal this gun can't take," Jones said, patting one of the two guns on the table that, to my eyes, made about as much sense as a restaurant menu in a foreign language. I could decipher some recognizable components:  trigger, muzzle, and stock, for example, but I'd have been at a loss to actually use either one without a lot of guidance.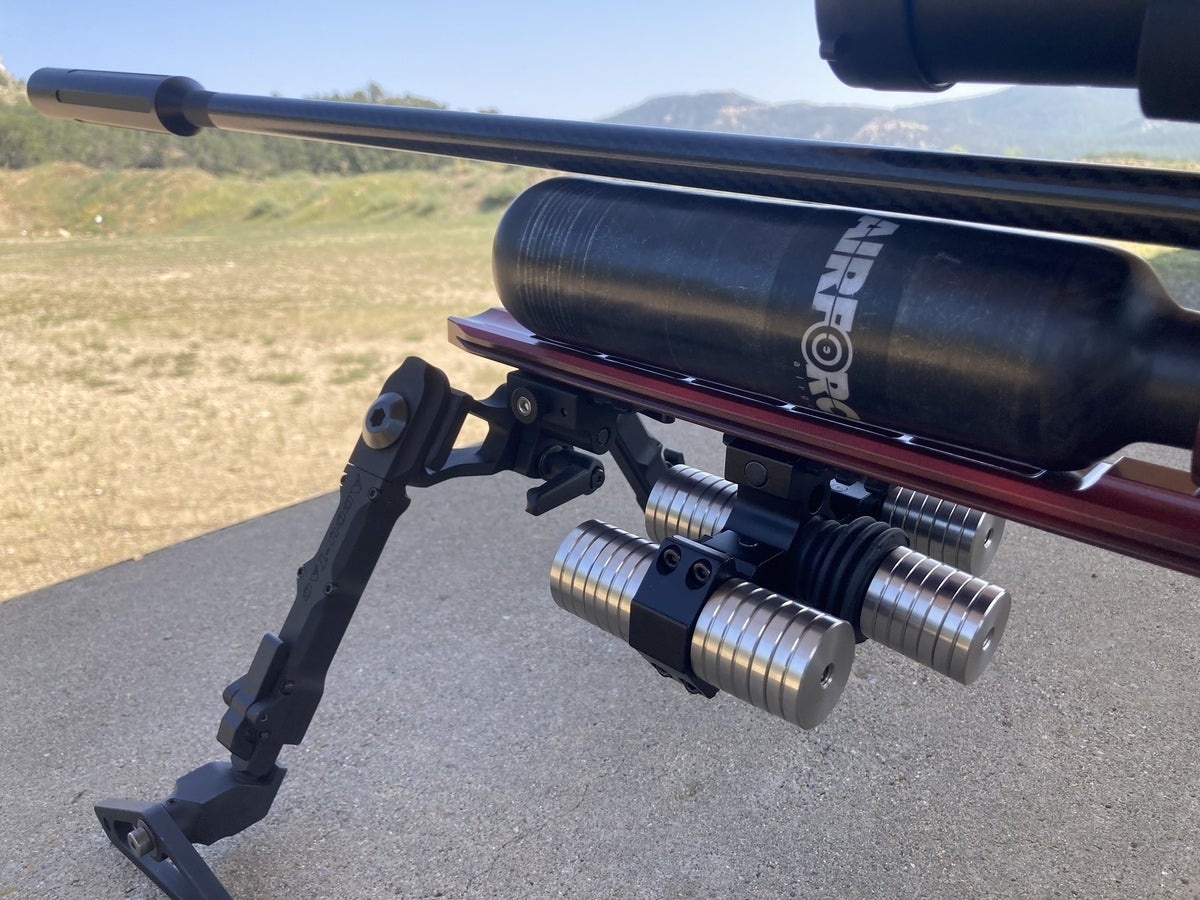 I was treading unfamiliar territory when I took a seat on the shooting bench behind the air guns. Under the forend of the RAW gun, besides a bipod, were things that looked like stacks of stainless steel discs. What in the world? Jones explained they're for weight, and these devices, which attach to Pic rail or MLOK, will soon be offered on the RAW website. The 750 pounds of muzzle energy from this .45-caliber platform is significant enough that the whole front end will lift off the ground if not weighted down, not to mention give a shooter scope bite if his or her face is less than three inches behind the lens!
And then there were the magazines. I've seen rotary mags, of course, but not like these. Ever see that old toy that looks like a slim snuff can with a clear lid, and inside there are little lead balls, and the challenge is to roll the disc around gently enough so that each orb settles into an indentation in the bottom of the can without dislodging the others in their respective indentations? Well, the magazine looks kind of like one of those, but is much less hassle to use.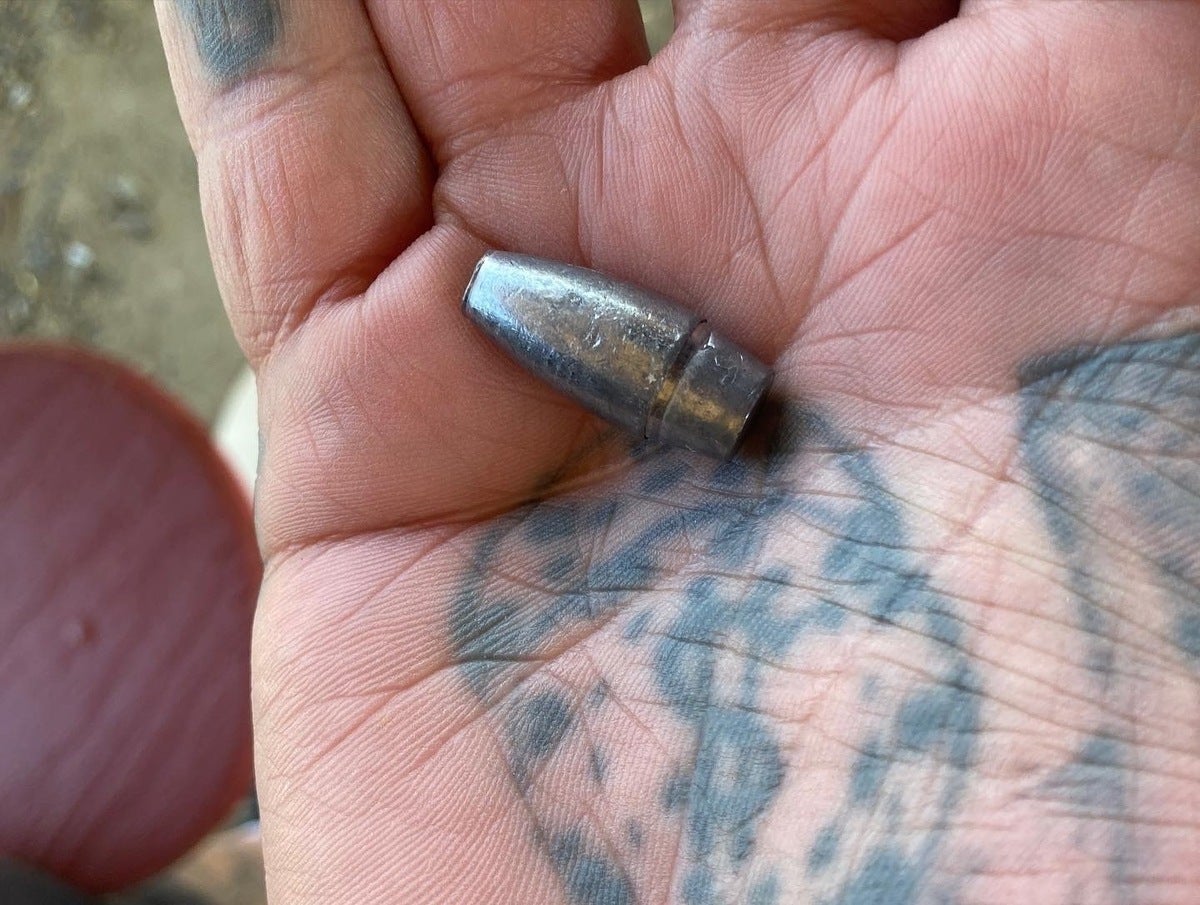 I'm not sure if both these guns can be hand-fed as well, but I got to do that on the RAW HM1000, finding out what a side lever action is in the process. While the process was foreign, it wasn't difficult, and the price of ammunition could make an air rifle lover out of me. How does ten bucks for a tin of 250 pellets sound? And those pellets are big enough to take big game. Air rifles used to sound like a hobby, but after this introduction, they rank high as a survival tool in my book, too.
While some components are common between guns, RAW guns are made to order. Anyone wanting a unique look or features can get it. It's not like ordering a factory firearm that often requires substantial aftermarket work to make it just right for the individual.
Jones explained that airguns can be part of a program to keep competitive centerfire rifle shooters in the money. Because of their relatively slow rate of travel (still around 1,000 feet per second, depending mostly on bullet weight), not to mention the usual factors of wind pushing on a bullet that's less aerodynamic than some, making consistent precision hits with an air rifle requires a high degree of ballistic science and marksmanship mastery. But that knowledge comes at a fraction of the cost after the purchase of a rifle, at least where ammo is concerned. The base price of an elite air rifle is just over $1,000, not counting necessary trimmings like an optic, air tank, and compressor. Get good gear and good skills, and it's possible, according to Jones, to win prizes of several thousand dollars per match at air rifle competitions.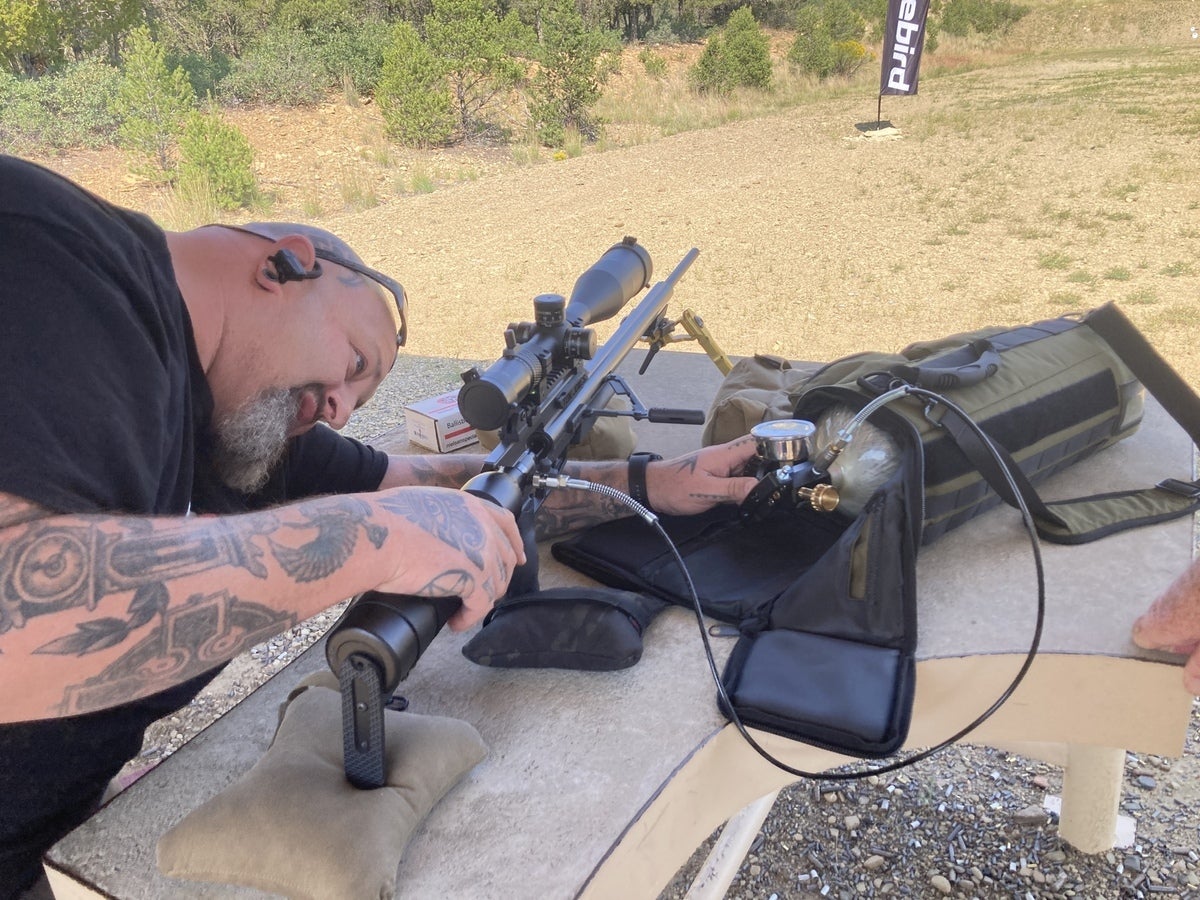 On the hunting front, Jones presented the Texan air rifle from AirForce Air Guns. This impressive gun is big like Texas—48 inches overall, with 34 of that being barrel. Surprisingly, it comes in at under eight pounds of weight, sans air tank of course. This gun is made to take down any land mammal. The only problem is, that kill shot needs to happen in the space of two rounds. After that, the platform requires a fresh dose of air to maintain pressure. Jones has shot enough from both these rifles to know the slight drop in arc and range between the first and second shot.
In case it's not already clear, these are real rifles, and some crack a loud report. Hearing protection is necessary, but there's a fix for that, and it's comparatively easier and less expensive than silencing a firearm. Barrel ends are threaded to accommodate a modulator (yes, Gen X'ers, I hear this in Marvin the Martian's voice too). A modulator is not so different from a firearm suppressor in appearance and noise abatement. But it's not an NFA-regulated item and delivery requires only an adult signature.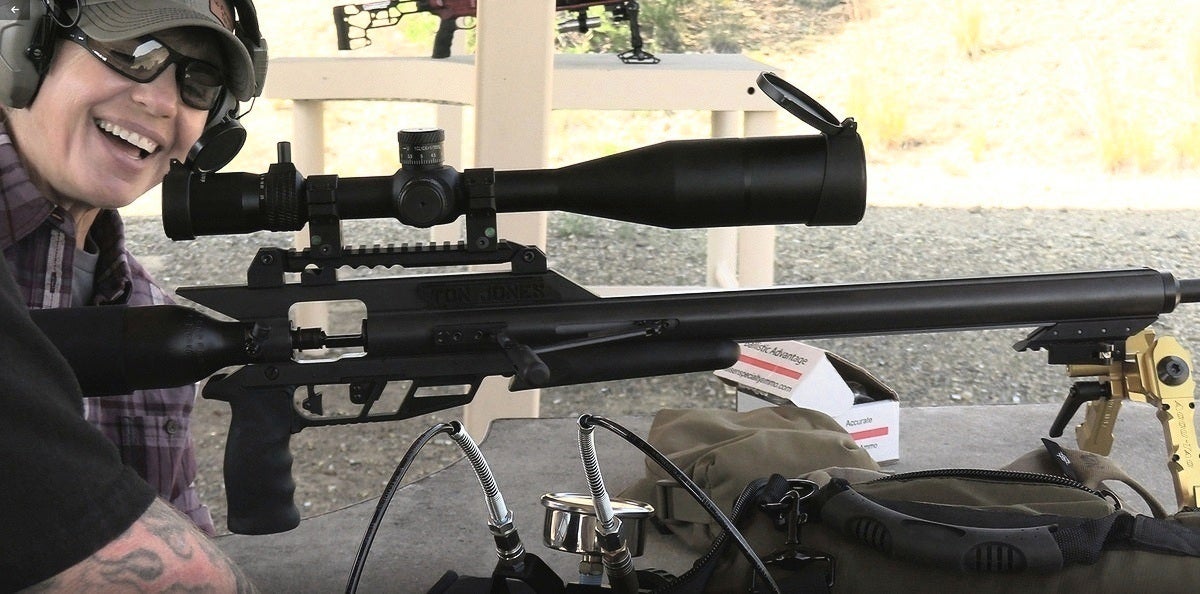 There is a definite steep learning curve between being a firearm person and becoming competent on an air gun. While the safety and marksmanship principles remain the same, air gun design and operation is its own craft. If you're looking to expand your ballistic horizons on the hunt, recreational, or competitive field, there's never been a better time than now to try out modern airgunning. Thanks to Mr. Ton Jones and the Lucid Optics family for the opportunity to dip my toe into these brand new waters.